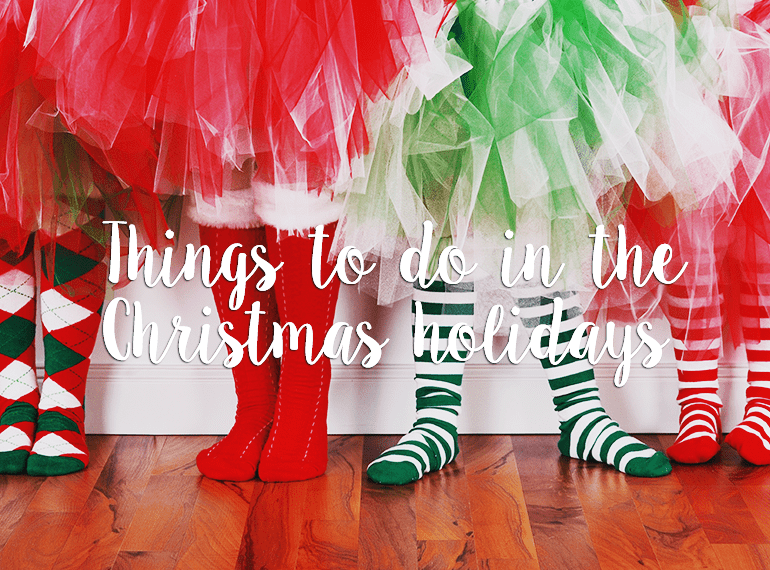 Activities to keep your small, medium and large elves busy during the Christmas holidays...
And just like that the year is almost at an end and our keen young learners are all set to graduate to a new grade: right after the rather lengthy Christmas school holidays! So if you haven't got them out of your hair and booked into an end-of-2019 camp, and you're not one of the lucky folk taking a sleigh ride overseas for a Yule-tide getaway, then you're going to need some fun and FREE activities for keeping the kiddos busy during the Most Wonderful Time of the Year. We've come to your rescue with our countdown to Christmas with 30 things to do with kids of all ages during the end of year break.
1. Quell all that squabbling with a movie night at home. Catch ALL the Christmas movies while indulging in a handful or ten of homemade popcorn – with picks including Home Alone (all three, if you've got the time), the classic Muppets Christmas Carol and Frozen.
2. Likewise, buy yourself a few hours of peace (because it is the season of peace and goodwill after all) by bringing the kids to see a pre-Xmas show. You still have time to catch The Snowman or one of the other merry offerings all throughout December.
3. Dedicate your time to volunteering during the Christmas season. It will help the kids feel connected to the community and besides, it's the season of giving!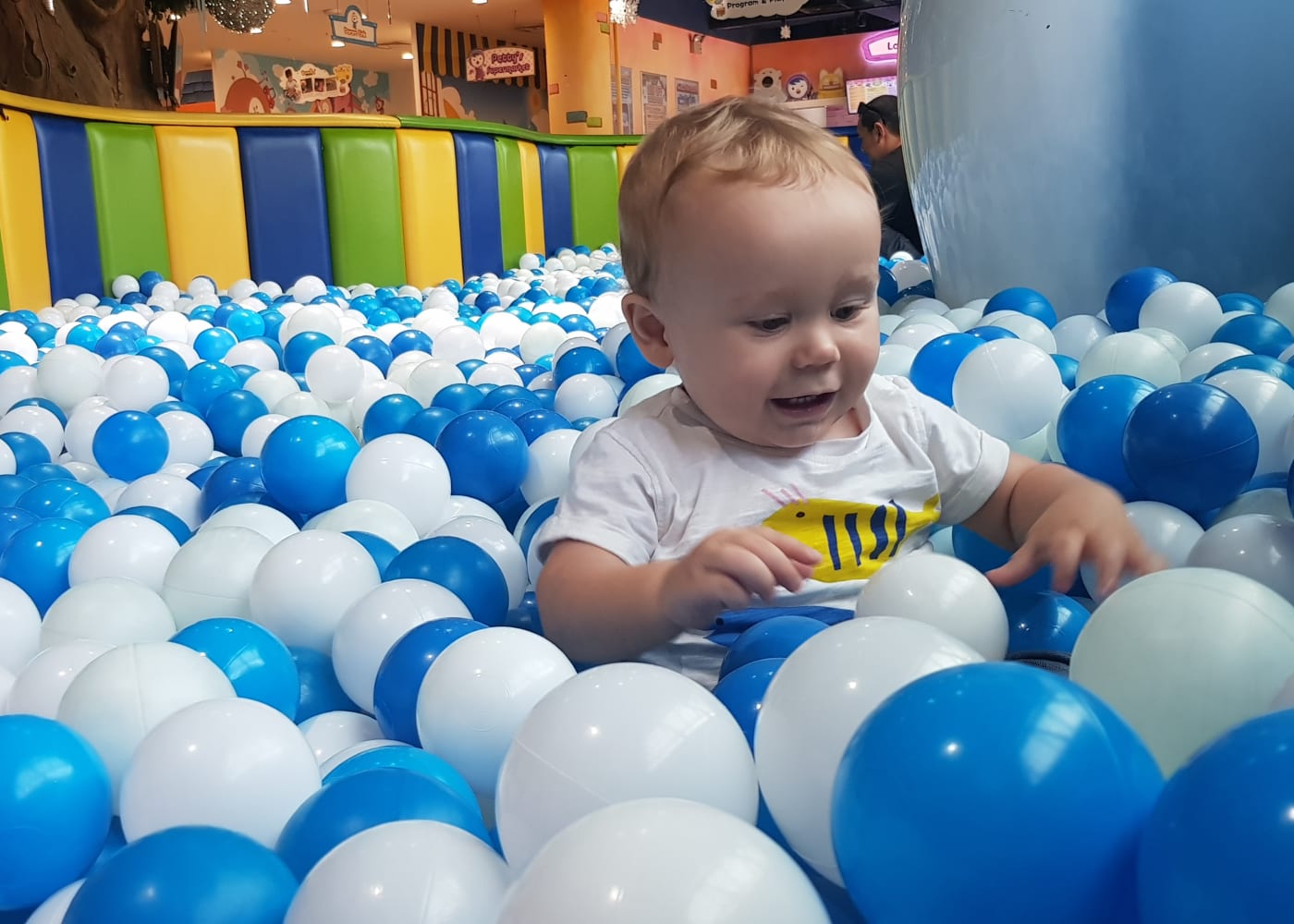 4. Small humans are rather notorious for loving an indoor soft play centre, but choose wisely and plump for one with a cafe: the perfect chance for you to snatch a mum-time moment with a good book and a cup of coffee. Or a bit of online Christmas shopping!
5. With the Christmas countdown well underway, it's definitely time to break out the craft kit and work your way through our festively good list of Xmas toilet roll crafts. When you're done recycling your rolls, hop into our cute pom pom wreath tutorial for more creative fun.
6. And while you're still in a jingle bells kinda mood, persuade the kids that they really do want to pop along to a merry market – lots of the Xmas fairs have kids' entertainment, carollers and mince pies aplenty as part of the line-up.
7. But if the kids really are playing hardball on the market score, appease them with the promise of a visit to Santa in Singapore. Always a good parenting tactic to use for guaranteed good behaviour – naughty or nice? Try the Portable North Pole until Father Christmas gets into town in early December.
8. While we're talking about good behaviour, we've got another trick up our sleeve when it comes to persuading the kiddos to be nice to us, each other, and pretty much everyone (because kindness is free after all)… step it up a notch with Elf on a Shelf. These sentinels of festive fun will make sure the kiddos stay nice, at least until Christmas.
9. Going to a restaurant or cafe in Singapore with kids can be a hit and miss affair (which is why we love a kids eat free offer), but throw in the promise of something fun for the kids and, bingo, they're suddenly on board. One fool-proof strategy? The theme cafe. Side order of superhero, anyone?
10. If you have kids who love animals, then you're going to need our list of where to spot Singapore's weirdest and wildest residents for a day or two of exploring the greenest pockets of the island. Pack a picnic and a sense of adventure. And probably some mozzie spray and welly boots.
11. Yes, you can totally fold your bottom into a cupboard. If you're after wet day winners that don't involve too much effort, we've got you (and your bottom) covered. With so many rainy days trying to dampen our spirits lately, you're going to need a giant list of indoor activities and downpour survival activities to get you through to the other side of the monsoon.
12. Alternatively, make your own slime and playdough: it's parenting suggestions like this that will elevate you to 'best ever' status quicker than you can say 'galactic glitter playdough'. If the DIY efforts don't pan out, try your hand at rock art instead. Also cool.
13. There's never a dull moment at Singapore Science Centre: Bring out the inner geek in the whole famalam by checking out stupendous exhibits happening throughout the festive season. Ramp up the arctic feels by popping along to Snow City while you're there too!
14. Looking for a way to occupy sloth-like teenagers? Challenge them to an escape room experience: teamwork, logic and a big dose of mystery is just the thing to keep teen boredom levels at bay during the holidays. Then check out this guide written for teens by a teen for the more affordable activities for teenagers in Singapore.
15. Dust down the counters and create a jingle in the kitchen by whipping up some Christmassy snacks and treats with your small chefs. And while they're busy thinking mince pies and gingerbread houses, we say crack open a bottle of mulled wine or whip up some non-alcoholic tipple to get you in the spirit of things (and to get you through the clearing up afterwards).
16. We've long been fans of hopping onto the colourful monorail to Sentosa and wearing the kids (and us) out with a day out at Universal Studios Singapore. And why stop at one day? There's so much going on at Sentosa that we think it's well worth making a staycay of it!
17. With so many easy peasy short getaway options from Singapore to check off the travel bucket list, we say use the Christmas holidays to take a small Christmas holiday. Treat yourselves to a quick break in Bangkok, a mini adventure in Yangon or a slice of sunshine for a few days in Langkawi.
18. And if heading overseas is not an option, how about a little island-hopping closer to home? There are a fair few pulaus to visit just a stone's throw from Singapore: passports not required!
19. Brighten up your day with a trip to Orchard Road to see the festive displays and check out the lights once the sun has gone down! Don't forget to refuel at one of our fave fam-friendly restaurants for kids in the Orchard area!
20. If the sunshine ever comes back, cooling off at a free water playground is a surefire school holiday winner, even more so when you get to combine it with flower domes, Christmas Wonderland, great local eats and scooting opportunities galore: yep, we're talking about you, Gardens by the Bay.
21. Christmas is all about giving so why not spend a day with the kids sorting out all the unused and unloved toys cluttering up their closets and make a pile of things to donate to charity. And once you're done with their stuff, move on to the kitchen cupboards and cast out the tins of soup you're never going to use, before heading to your nearest Food Bank with them.
22. Changi Airport has long been one of our favourite places to take the kids – even if we're not jetting off on an overseas vacay. With all that space to run, tons of decent eateries and even a soft play centre, this is a day out full of adventure without the need for a big spend. Plus it's looking very jolly with the Christmas lights switched on – Frozen 2 style!
23. While you're in the area, we think it's definitely worth it to hop over to Jewel. For Christmas, it's pulling all the stops with a festive market, a snow walk and even snowfall! Kids and adults will love Canopy Park and all the holiday-themed photo opps.
24. Race you to the mall! Take a break from all the Christmas shopping to let the kiddos meet their favourite characters at a live mall show. Christmas, made.
25. Stuck inside on a rainy day? Get those idle hands a-crafting and whip up some DIY Christmas cards for gift that's heavy with heart, and light on the wallet.
26. Kids hounding you for a pet? Dodge the demands for a bit by taking them along to a pet cafe! You'll all be feline festive in no time… (sorry, it had to be done).
27. For a cost-effective, quiet day with the kids head on over to your favourite library and find books filled with all things Christmas. Perfect bedtime fodder for the end of a few busy weeks.
28. If Christmas isn't your bag, never fear. We've compiled a fun list of all the ways to spend the festive season sans snowmen, Santa, reindeer and mistletoe.
You've got this, parents! January will be here before you know it…