If you're preggers and are feeling left out at Christmas, we've got just the non-alcoholic tipple for you. Bonus: these booze-free bevvies are great for kids, too!
So you've sat down to feast with a delicious roast turkey or ham, the kids are happy with their gifts (for once) and everyone is having a nice time until someone says "Let's break out the wine!". Cue an uncomfortable silence as everyone remembers that babies can't drink, so neither can pregnant you. While sporting a baby bump at Christmas has its perks, especially the fab pre-baby gifts, indulging in a Christmas tipple is not one of them. Never fear, mums! We've got just the bubbles to cheer you up. These non-alcoholic drinks are fruity, spicy and even if the tots take a sneaky sip (you know they're going to) – all will be well.
NON-ALCOHOLIC DRINKS FOR CHRISTMAS
1. Cranberry ginger ale soda
You can't go wrong with a cranberry ginger ale soda from Cooking with Wallflower. It's got just that fruity spicy kick to it to really feel like Christmas.
2. Mulled wine
This ingenious mulled wine recipe from Mumsnet uses black tea and cloudy apple juice in place of wine. But there is one other way to swing it. Just make mulled wine the old-fashioned way but with one extra cheeky step – boil off the alcohol. Then chill in the fridge or serve warm. The mother of all Christmas-themed non-alcoholic drinks!
3. Spice Toddy
Non-alcoholic gin? It tastes better than you think! This sweet and sour Spice Toddy made using Seedlip's Spice is just what you need to warm you up on a rainy day.
4. No alcohol Eggnog
Lacey Baier from A Sweet Pea Chef knows the #struggleisreal for expats living overseas to get a craving for the 'nog. She's come up with light eggnog that's easy, 'noggy and healthy to boot. Blend, cook and drink up!
5. Hot chocolate
Nothing says Christmas like a mug of hot chocolate! This proclaimed "drink-up-able" chocolate from Food52 is sure to bring you warmth within any air-conditioned room. Crush up and stir in some candy canes for that peppermint touch.
6 Moscow mule mocktail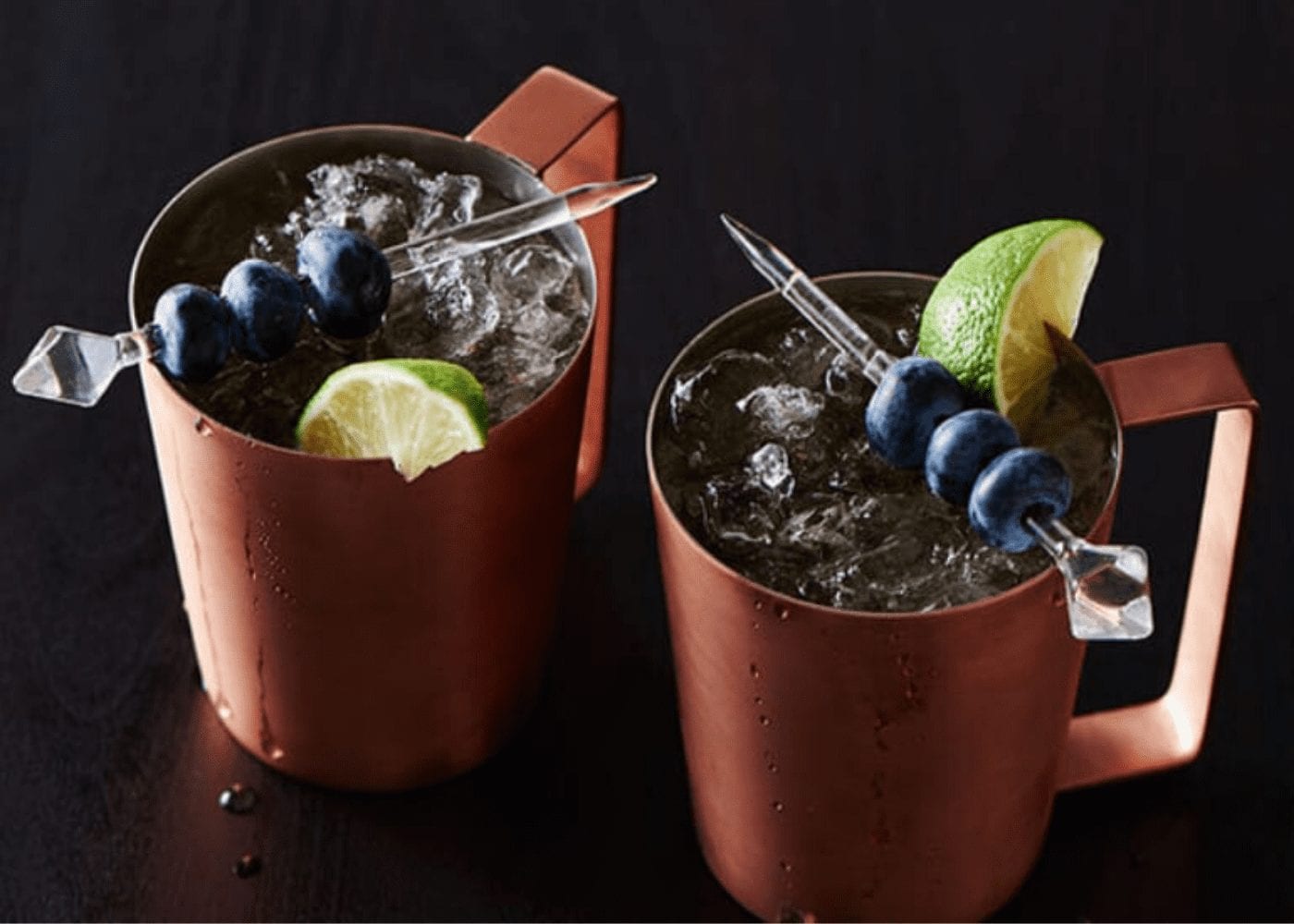 Ditch the vodka and muddle up some blueberries and ginger beer for a Moscow Mule Mocktail à la Tablespoon. Copper mug optional, but highly recommended.
7. Butterbeer
Dare we say Food52 has perfected the Butterbeer? Potterheads young and old alike are sure to go crazy over this sweet concoction. Just be sure to add the non-alcoholic cider or you're going to have some very tipsy wizards.
8. Gingerbread chai tea latte
Forget the sugar-loaded Peppermint Mocha – when it comes to non-alcoholic drinks, how about a Gingerbread Chai Tea Latte from Nutrition by Kara instead? Think pure gingerbread bliss in a cup for a real Christmas treat!
Love this list of non-alcoholic drinks Christmas drinks? Check out these dessert recipes too!
Top image: Gaby Dyson via Unsplash