If you're hankering for traditional fare this Xmas, you're going to need these Christmas dessert recipes to make sure your feast is suitably festive and doubly delicious!
If you're a festive feast purist, you'll be wanting mince pies, gingerbread men and stollen on your dessert table this Christmas. So gather your ingredients, dust off your kitchen tops and get your mini chefs into the kitchen to help out with these Christmas dessert recipes!
Traditional Christmas dessert recipes
1. Mince pies
They're a bit of a "love 'em or hate 'em" kinda pastry. But this easy recipe by BBC Good Food is, in our humble opinion, a really great option for ultra delicious mince pies. (We also love Paul Hollywood's mince pie recipe… mmm!) Hot tip: we've seen traditional mincemeat filling in ready-to-go jars at Cold Storage and Marketplace, so that should make the baking these Christmas treats even easier!
2. Christmas stollen
Jamie Oliver knows a thing or two about whipping up a tasty dish, and his Christmas stollen recipe is especially yummy. German fruity bread done right! Psst, did we mention – it's also vegetarian! Looking for other stollen recipes? We particularly like David Lebovitz's take on stollen, which was adapted from a recipe by Melissa Clark and Hans Röckenwagner – yum!
3. Christmas pudding
Christmas pudding in miniature form is definitely the way to go for a tiny taste of traditional dessert. We're loving this recipe by Taste for teensy Christmas pudding deliciousness. So cute, and so easy to make!
4. Brandy butter
So many of these yummy desserts are made even yummier with a big dollop of brandy butter. Okay, so this isn't something the kids can get in on when it comes to the eating part, but us grown-ups are totally entitled to a little bit of naughty among so much nice, right? There are only three ingredients to this Christmas brandy butter recipe, and we've been using the one by Tesco Real Food.
5. Eggnog trifle
No, this isn't the recipe for that dreaded half trifle, half shepherd's pie Rachel made in Friends. But we should warn you: if you're counting calories this Christmas, this winter eggnog trifle by Betty Crocker is probably not one to pop on the Christmas dessert table… it's impossible to resist! Eggnog in a trifle? We're inspired (and drooling).
6. Gingerbread men
The smell of gingerbread deffo puts us in a Christmassy mood. And we love eating these gingerbread men by Once Upon a Chef as much as the kiddos love making and decorating them. A fun Christmas baking activity all around!
7. Chocolate log cake
Why make any ol' chocolate log when you can make the ultimate chocolate log cake, full of chocolatey and creamy goodness? Dive into this off-the-scale tasty recipe by Sally's Baking Recipes for the perfect sweet treat this Christmas.
8. Panettone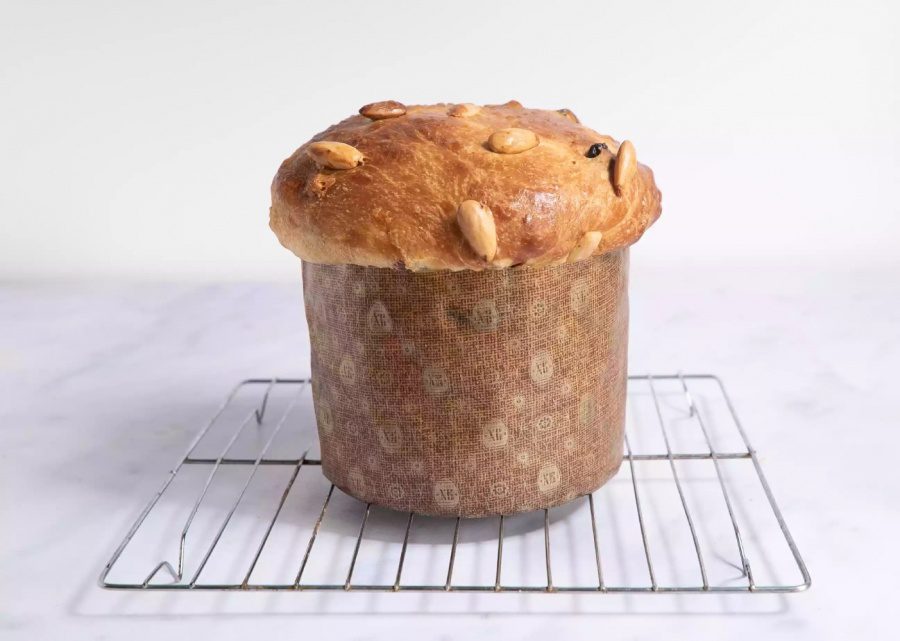 This is a large, fruity, dome-shaped cake (though technically it's sweet bread) that's typically served by the Italians during the Christmas season. Follow the recipe by Spruce Eats and you'll be fielding requests to make this for the other days of the year, too!
Psst – if you find yourself too busy to bake this Christmas, there's always the option to buy your Christmas desserts instead!