Because strawberry Santas, Christmas tree brownies and cheese reindeer recipes are essential for any kids' Christmas party or merry play date!
The Christmas silly season is well and truly upon us, and we're loving getting our craft on with the kids and decorating our Christmas tree. Sure, you can outsource cooking on the big day by booking a Christmas feast, but what do the kids snack on at a home Christmas party (eek!)? Don't fret, we've hand-selected several Christmas party recipe ideas that'll win you Parent Of The Year…
12 easy recipes for a kids Christmas party
1. Christmas tree brownies
These festively decadent Christmas tree brownies (pictured top) are super-duper easy to make, and great to do with the kiddos on a rainy day. They taste amazing, too! Get the recipe from One Little Project.
2. Cheese reindeer
Looking for a healthy but festive snack? Let us introduce you to the cheese reindeer! Made from Laughing Cow mini cheese wedges, pretzels, olives and red capsicum, they're simple to make and delightfully tasty, meaning you'll be reaching for seconds… or thirds. We got this Christmas recipe from Cute Food For Kids!
3. Strawberry Santa
How cute are these Strawberry Santas?! So cute you might not want to eat them… but we're gonna! Grab some fresh strawberries and whip up some vanilla cream filling to make these adorable little nuggets of joy – you can thank Smart School House for this genius idea!
4. Ham and cheese Christmas crackers
These crackers from Eats Amazing are great not only because they're tasty, but because they take minimal effort to make. All you need to do is cut the shapes of the cheese slices with cookie cutters! Easy peasy lemon squeasy, and a surefire kids Christmas party food winner!
5. Reindeer rice krispies
Who doesn't love rice krispies? Make these sweet, rectangular bars of joy for the young 'uns this holiday. Our favourite bit's the popsicle stick – less mess for little hands (hopefully). Check out the easy recipe from Thirty Handmade Days.
6. Christmas pudding cake pops
Get the kids involved in the kitchen by making this festive snack together. Follow the recipe listed on BBC Good Food and enjoy the fruits of your labour once they're all done.
7. Candy bar pretzel bites
Pretzels and candy bars – who would've thought these two would go well together! We tried this sweet, sweet recipe from The Gunny Sack and the kids loved them. (In fact, the adults loved them too!)
8. Candy cane marshmallows
These sweet treats from Mom Foodie are easy to make and pair so well with some hot cocoa. Just hang them off your cup, and when you're ready, dip and swirl them into your drink. Yum! They're also perfect as a holiday gift to your guests after the festive get-together.
9. Grinch juice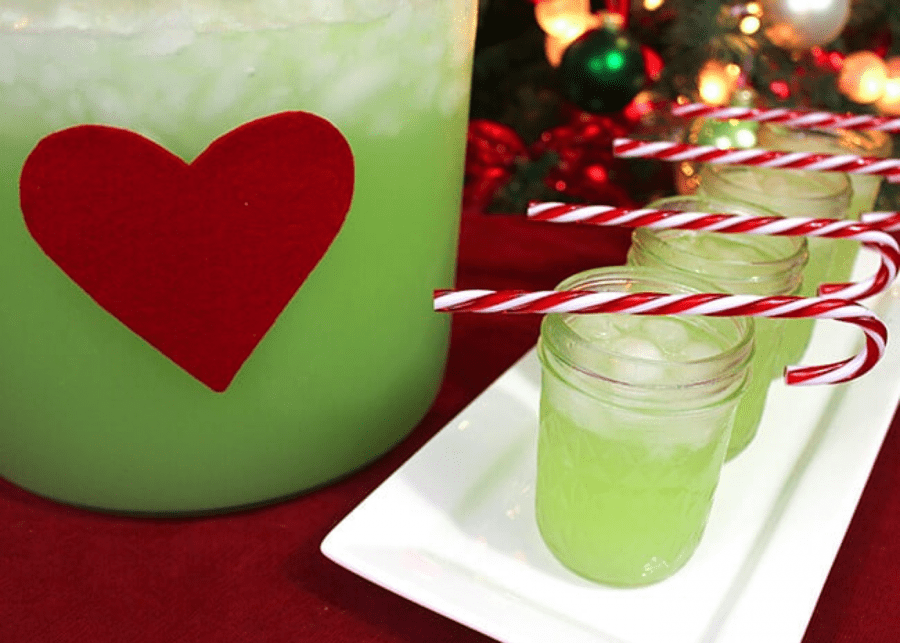 Pay homage to Dr Seuss this Yuletide by making this green punch – don't worry, no Grinch was hurt in the making of this Christmassy treat! Just follow the easy recipe by Sandy Toes and Popsicles and you'll have a fun drink that's a great complement to any Christmas party.
10. Cornflake Christmas wreaths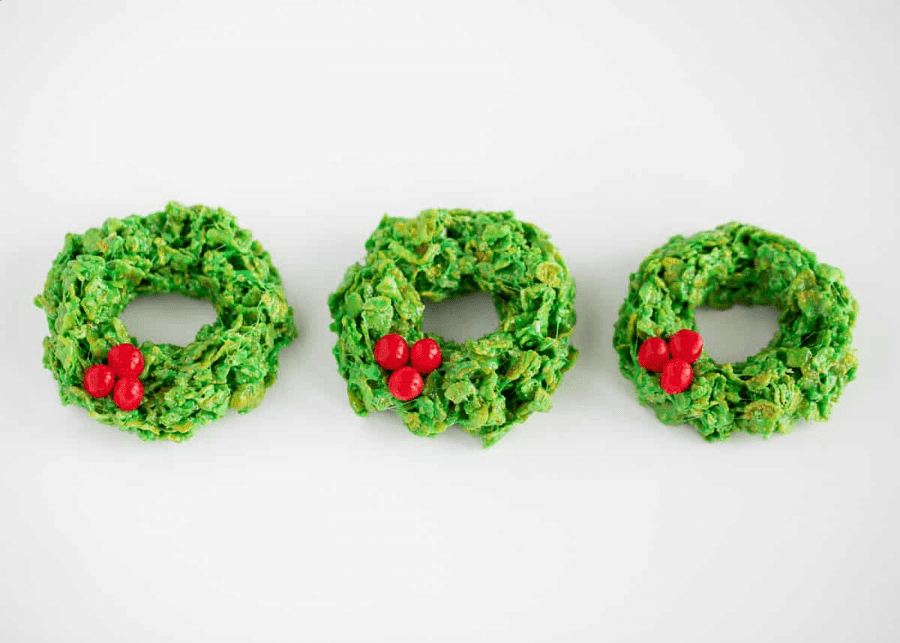 Here's something that's so easy to make, you can leave the kids to do it on their own. All you need are six ingredients and to follow the four steps listed down on I Heart Naptime. These look and taste so good!
11. Vanilla snow ice cream
Singapore's hot weather getting to you? If Snow City is too out of the way, here's the next best thing: vanilla snow ice cream! Three ingredients, instructions from Happy Hooligan, and voila – a cold, cool dessert for Christmas on the Little Red Dot. Now grab the kids and pretend that it's snowing in Singapore!
12. Christmas tree cupcakes
We at HoneyKids HQ love us some crazy good cupcakes. These chocolate Xmas tree cupcakes by Just a Taste are the perfect festive goodie to help spread some holiday cheer. In fact, we're confident these sweets can turn those bah humbugs into loud hallelujahs!
Ready to get festive with these Christmas recipes? Check out our list of Christmas events happening in Singapore!