Looking for the best cupcake shops and bakers in Singapore? These mini-wonders are just the ticket for a bite-sized treat...
We're all about healthy eating, sneaking veggies into our kids whenever we can and enjoying the odd meat-free dinner. But sometimes a sugar hit is what's gonna get us through the day! Especially one where we've had a sleepless night with our toddlers, we're enduring the witching hour, or parenting the teenager has been especially tough. Step forward a delicious little slice of heaven: the humble cupcake! Plus, though we already know where to pick up an awesome birthday cake, and we have customised cupcake creators on speed dial for our kid's birthday parties, sometimes a small treat hits the spot. But where do we find an everyday cupcake that's going to stabilise our sugar cravings? We've found Singapore's best bakers and cupcake shops for when you need that fix…
The best cupcakes in Singapore
1. Fluff Bakery
When we think of cupcakes, Fluff Bakery is the first thing that comes to mind. This halal artisanal bakery has been delivered fluffy (hence the name), delicious cupcakes since its establishment in 2013. Its confections are known to be very popular – everything sells out as soon as they hit the shelves! Its new flagship store in North Bridge Road (just in time for its anniversary!) allows the bakery to offer more on its menu, which includes gelato and tote bags with cute puns.
Fluff Bakery, 795 North Bridge Road, Singapore 198763
2. The Marmalade Pantry
The names of Marmalade Pantry's cupcakes are as gastronomic as the real thing. Opt for one of their signature cupcakes the next time you visit! Psst – you can also order a box online, too! We also love this place for its afternoon teas for kids.
The Marmalade Pantry, locations include ION Orchard, Downtown and Novena
3. Swirls Bake Shop
The owners of Swirls went on a road trip around America on a mission to find the perfect cupcake formula. Afterwards, they came up with 101 flavours! Swirls only use fresh ingredients (even extracting vanilla essence themselves), and its cupcake fans can get their fix in three different sizes: Gobble Gobbles (bite-sized), Regular or Colossal (a giant cupcake for a serious sweet tooth).
Swirls Bake Shop, 8 Rodyk Street #01-08, Singapore 238216
4. Oni Cupcakes
We can't avoid being drawn in for a quick cupcake fix at the small boutique bakery, Oni Cupcakes. Choose from regular or large-sized cupcakes and plump for tastebud tingling flavours including Nutella, chocolate and salted caramel, chocolate orange with mango and carrot cake with cream cheese. If you're getting a bit of baker's envy, you can always sign up to one of its classes and brush up on your decorating skills.
Oni Cupcakes, Depot Heights Shopping Centre, 108 Depot Road #02-09, Singapore 100108
5. Plain Vanilla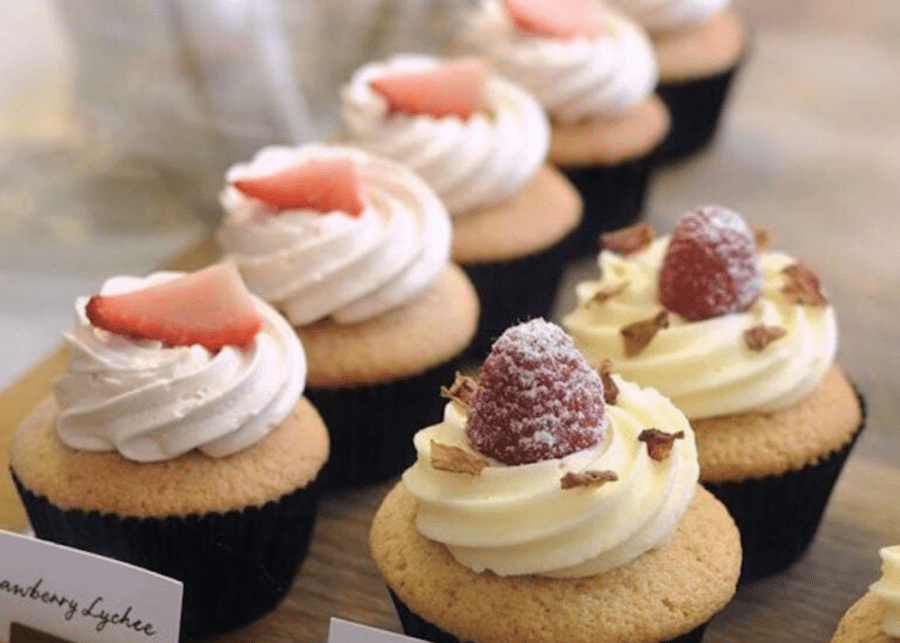 There's nothing plain when it comes to the fluffy delights over at Plain Vanilla. These guys stick to traditional home-style baking and the results speak (or taste) for themselves. Our personal faves are the Milk Chocolate Chip, Earl Grey Lavender and we're absolutely nuts for the Cinnamon Brown Sugar. Bliss!
Plain Vanilla, locations at Tiong Bahru, Cluny Court, ION Orchard, Telok Ayer and Neil Road
6. Little House of Dreams
Inspired by New York's Magnolia Bakery, whether you want a rainbow sponge, an Elmo made from icing, or even a whole themed party table, this team of talented bakers will make your fondant and buttercream dreams come true.
Little House of Dreams, 58 Seng Poh Road #01-15, Singapore 160058
7. Butter Studio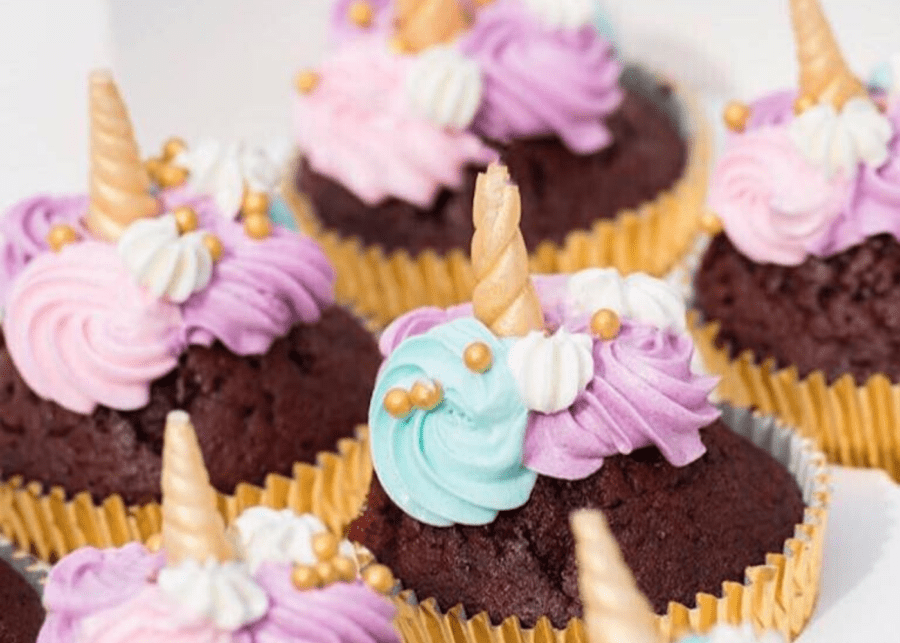 We've been rescued in a cake emergency recently thanks to the Halal goodies served up daily by Butter Studio. With creations handcrafted using top-notch ingredients, you can either head into the shop for baked cupcake perfection, or have them same-day delivered to your door! And guess what? You can even decorate your own unicorn and dino cupcakes in the comfort of your own home!
Butter Studio, 147 Jalan Besar, Singapore 208865
8. Delcie's Desserts and Cakes
Is there such a thing as healthy cupcakes? If you're looking for those, look no further than Delcie's Desserts and Cakes. This confectionery serves up vegan, gluten-free, dairy-free, and even sugar-free cupcakes. You can definitely indulge in the sweets from Delcie's without any guilt! Our top choice is definitely the Banana Chocolate Cupcakes. Delish!
Delcie's Desserts and Cakes, 34 Whampoa West #01-83, Singapore 330034
9. Ugly Cake Shop
This cakery has one of the best chocolate cakes we've ever tasted. Its cupcakes also rank pretty high on our list too! Using only natural ingredients for its bakes – no artificial flavours here, folks – these miniature versions of its whole cakes are moist, decadent, and IG-worthy too. The Sunflower Cupcakes are honestly too pretty to be eaten!
Ugly Cake Shop, GB Point, 535 Kallang Bahru #01-06, Singapore 339351
10. The Frosted Chick
From no-frills cupcakes to popular designs, The Frosted Chick has them all. You can even customise your own cupcake! The littles will lap up the ones with animal and Baby Shark designs on them, while the teens will savour (and take loads of photos of) the flamingo cupcakes. There's something for everyone here!
The Frosted Chick, 194 Kim Keat Avenue #01-414, Singapore 310194
11. Creme Maison Bakery
When it comes to artisanal cupcakes, Creme Maison Bakery is considered one of the pioneers. It serves up the most elegant, intricately designed cupcakes we've ever seen – and trust us, we've seen a lot of cupcakes! The floral and terrarium cupcakes will impress even those who are not into cupcakes. Not into fancy cupcakes? The bakery also has gourmet cupcakes in citrus and coffee flavours.
Creme Maison Bakery, 30 Tai Seng Street #08-03C, Singapore 534013
12. Twelve Cupcakes
There's barely a shopping mall in Singapore that doesn't have a Twelve Cupcakes store… Which is perfect for when you need a quick revival after too much shopping! Cakes come in a range of delish flavours (salted caramel, how we love thee) and the more you buy, the more money you save.
Twelve Cupcakes, various locations across Singapore
Know of any other epic cupcake shops in Singapore? DM us and share the goods!