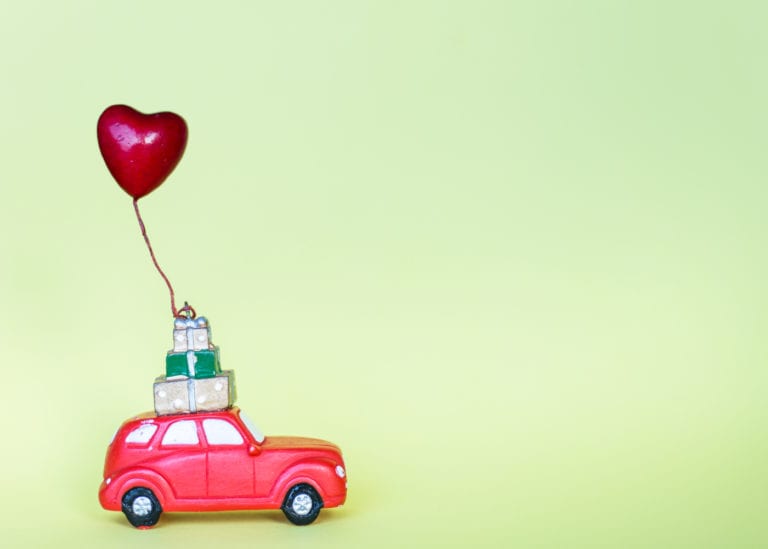 Photography: Thomas Schweighofer via Unsplash
Hit the road with the kids in tow with our guide to some of the world's best family road trips to embark on. Adventures and awesome times await...
Remember those family road trips from yesteryear, when you were a wee nipper? The holidays spent squashed in the back of the car with your siblings playing I-Spy while your parents pointed out boring scenery? Well, scrap that and get with the program – we're talking the best modern-day family road trips around the world you can enjoy with the young 'uns in tow. Think: stunning landscapes, awesome sights and fun-as-heck attractions. While we're not doing away with air travel altogether (pretty much all of these suggestions involve flying with kids), once you get to your destination from Singapore, grab yourselves a car or campervan and really get to know the place. Just remember: safety first, guys – be sure to always check the country's legal requirements for car restraints. Now hit the road! 
1. San Francisco to Los Angeles, USA
Who hasn't dreamed of driving this iconic route at one point in their lives? But don't let the kids put you off – they'll love this one! Take your time so you can really soak up the laidback California vibes: San Francisco is a stunner of a city, while LA has the obvious allure of Disneyland, Universal Studios, Hollywood, Venice Beach and heaps more. Along the way, be sure to take in the candy-coloured fairground of Santa Cruz Beach Boardwalk and the Big Sur region with its state parks and nature-lover's sights. It's even got its own famous bridge: Bixby Creek Bridge. Other stops? Monterey for its amazing aquarium,  Santa Barbara for whale-watching trips and interactive museums, while a stop at famous Malibu Beach before you reach LA is another must. 
2. Great Ocean Road, Victoria, Australia
We recently waxed lyrical about visiting Sydney with kids, but as far as road trips go Down Under, we can't recommend this one enough: the Great Ocean Road in Victoria. It's chocka with amazing natural sights. While it's possible to see the GOR on a day trip from Melbourne, don't do it to yourselves unless you want tantrums a-go-go. We recommend taking a few days to really get the most out of it (and to break up all that driving with kids!). Start in Torquay, the home of surf brands Quiksilver and Rip Curl, and visit the Australian National Surfing Museum. Then drive on to watch the surfers at Bells Beach, before continuing on to Aireys Inlet to check out the Split Point Lighthouse. Other highlights? The views at Teddys Lookout in Lorne, trying to spot Koalas at Kennett River, the famed Twelve Apostles near Port Campbell (get there early – it gets BUSY), then past London Bridge before ending at the Bay of Islands. 
3. Singapore to Malaysia
With Singapore being just a stone's throw from Malaysia, it's easy-peasy to chuck your suitcases in the boot of the car, fill up the petrol tank and head off to destinations such as Malacca (roughly four to five hours away) for a long weekend. Just think: no airport security, decanting liquids into teeny tiny air-travel-friendly containers… or flying with kids! You may be putting it off with all those thoughts of traffic terror, but rest assured we've got loads of advice for making it over the border with your sanity still in check. You could be chilling in the Cameron Highlands or taking in the street art and sights of Penang before you know it… 
4. London to the Cotswolds, UK
This family road trip is all about the destinations – if you stick to the motorways, the drive itself isn't remarkable. But, with England being relatively small in comparison to the other destinations, it's much more manageable with the younger crowd. If it's quaint, quintessentially English villages you're after, then the Cotswolds region has them in spades. Start off in the Big Smoke aka London – you're spoilt for choice in terms of kid-friendly attractions there. Think: free museums, historic buildings and spot-on sights.
After the capital, head north to Watford for The Warner Bros. Studio Tour… aka Harry Potter world! Onwards to Bicester Village for some amazing shopping bargains – not exactly a scenic pitstop, but those discounts are worth the detour (there's a children's play area to keep the kids happy). On to university town Oxford, where you'll find the Pitt Rivers Museum with its shrunken heads on display, punting ops galore and the nearby Cutteslowe Park, where you can ride miniature trains (April–October) and play mini golf. Next up: the Cotswolds themselves. Be sure to take in the Cotswold Wildlife Park, as well as Burford, Bourton-on-the-water, Stow-on-the-Wold, Bibury and Fairytale Farm just outside Chipping Norton. 
5. Dublin to Giant's Causeway, Ireland/N. Ireland
The Emerald Isle certainly lives up to its name as a gem of a place to visit – and its idyllic landscape make for a perfect family road trip. Start in Dublin, taking in the fresh air with walks along the river and the Guinness Storehouse, before enjoying the craic and a pint in a typically Irish pub. Don't forget Dublinia too: a fab museum where you can dress up like Vikings and explore a mock-up of medieval Dublin! Imaginosity, an interactive children's museum, is another great find.
Head north to Newgrange Passage Tomb, an ancient burial tomb that's said to be older than the Egyptian pyramids, before carrying on up the coast to Carlingford for gorgeous scenery, walking trails and lots of activities. Then it's onwards to Belfast with its Titanic museum, Lost City Adventure Golf and Aunt Sandra's Candy Factory, before testing your bravery at Carrick-a-Rede Rope Bridge. Finish off the trip at Giant's Causeway and blow those minds: 40,000 basalt columns that look like stepping stones for giants. A-maz-ing.  
5. Auckland to Wellington, New Zealand
It's one of our all-time favourite countries, and for good reason! Start off in bustling (well, as much as New Zealand can bustle) Auckland at the top of the North Island, then jump in a campervan and make your way south to Wellington. Ensure lots of pit stops to prevent cabin fever – while those homes on wheels are convenient, they still scream one word: confinement. Many campervan companies can supply baby and child-safety accessories for a rental fee.
Our must-see stopovers: Waitomo Caves for a cool subterranean glow worm experience, before a trip to the real-life Hobbiton at Matamata – the permanent home to movie sets where scenes from The Lord of the Rings and The Hobbit trilogies were filmed. Trust us: it's epic! Then it's onwards to Rotorua (hold your nose – it gets a bit stinky) for the luge (just like the one at Sentosa!), geothermal landscapes and natural hot springs. Taupo's incredible scenery and fam-friendly activities make it a great stop too – be sure to see Huka Falls up close! Then soak up the scenery en route to Wellington, where you can enjoy the free Te Papa Museum, the Weta Workshop for more movie trivia and a ride on the cable car.
Happy holidaying!
Like this story? Here's more we think you'll enjoy:
Luxury hotels that are all about family
Staycay heaven: hotels in Singapore we're loving!
The best city breaks to enjoy with kids
Lightweight strollers for easy-peasy travel
Don't forget to subscribe to our weekly newsletter and follow us for fun moments on HoneyKids Instagram!