Chewy, gooey, soft, chocolatey, even stuffed... we've done all the research and found the best cookies in Singapore. Whoop whoop!
When PMS strikes, what's the first thing on your mind? A juicy hamburger? A milkshake? Cake? Here at HoneyKids, our personal fave is the chocolate chip cookie. And what's not to love? They're easier to eat than a sandwich or donut, and just so darn satisfying you'll want more than one. It's a great reason to forget about calories and ditch your usual gym sesh. After all, indulging in your fave sinful treat feels awesome when you're about to surf the crimson wave…
Pregnant mums, we hear you too – that's why we've come up with the best places in Singapore to get your cookie fix. And we've gone above and beyond your usual cookie round-up. If there's one thing we know well, it's our cookies, and we know that there are lots of different kinds – chewy and soft, sugary and crisp, stuffed… we're already drooling at the thought!
Now that we're done brushing the crumbs off our shirts, here's the lowdown on the best cookies in Singapore…
The classic soft-baked/chewy chocolate chip cookie
Ben's Cookies
Chocolate lovers, you'll love this soft-baked cookie (pictured up top). At Ben's Cookies, they don't scrimp on the chocolate. Each one is loaded with chocolate goodness that oozes with every bite. Our personal fave is the Triple Chunk Chocolate Cookie and the White Chocolate Chunk – nomz. Don't forget to eat it warm!
Where: #B1-50 Wisma Atria, Singapore 238877, t.62355-340
Starbucks
Our idea of heaven? Sipping on a cuppa while devouring a freshly warmed chocolate cookie. Although they're known for their coffee, Starbucks's chocolate chip cookie is the sweet, delish surprise we look forward to on rainy days. We love that the cookies are loaded with chocolate chunks and that they aren't too sweet.
Where: Multiple locations around Singapore.
Guilt Free Food
If it's Levain Bakery-style cookies you're after, look no further than home baker Joyce aka Guilt Free Food's chocolate chip cookies. The best part? Joyce makes sure to reduce sugar whenever necessary, which means you shouldn't feel bad about reaching for another cookie… or should you…
Subway
For us at HoneyKids, the best thing about a meal at Subway isn't the actual sandwich. It's the chips and chocolate chip cookie that comes along with it! If you think about it, we could probably make the sandwich ourselves. But that cookie… that uber affordable price point, that right amount of chewiness and sweetness… it's almost perfect!
Where: Multiple locations around Singapore
Twelve Cupcakes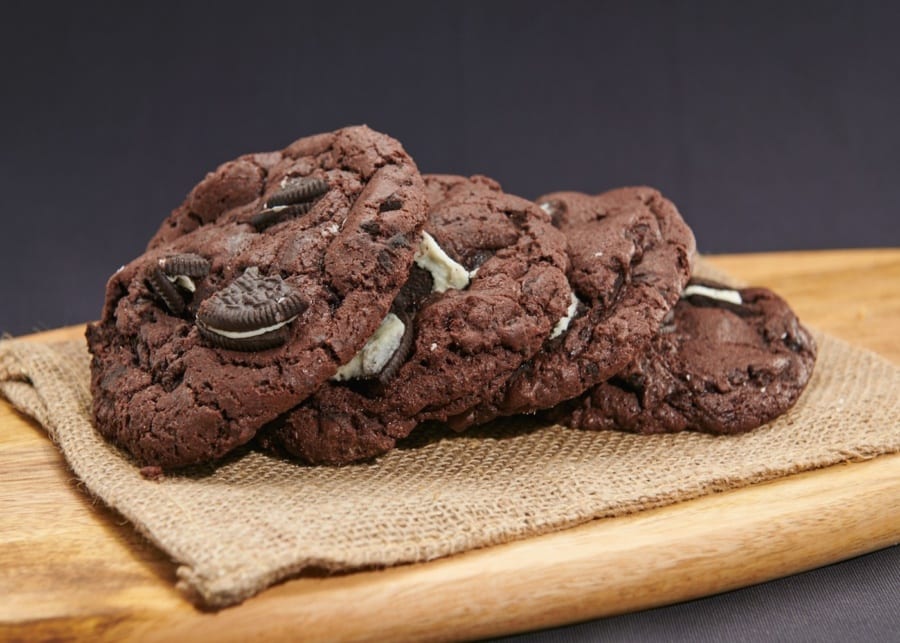 At first we were a bit dubious about a cupcake place selling cookies, but our minds changed quickly once we took a bite of these bad boys. Big in size (they were as big as our face!) and texture, these Twelve Cupcakes cookies are also big in taste. Our little ones loved it so much, they stole it right out of our hands!
Where: Multiple locations around Singapore
Brownie-inspired cookies
BUNDT by The Backyard Bakers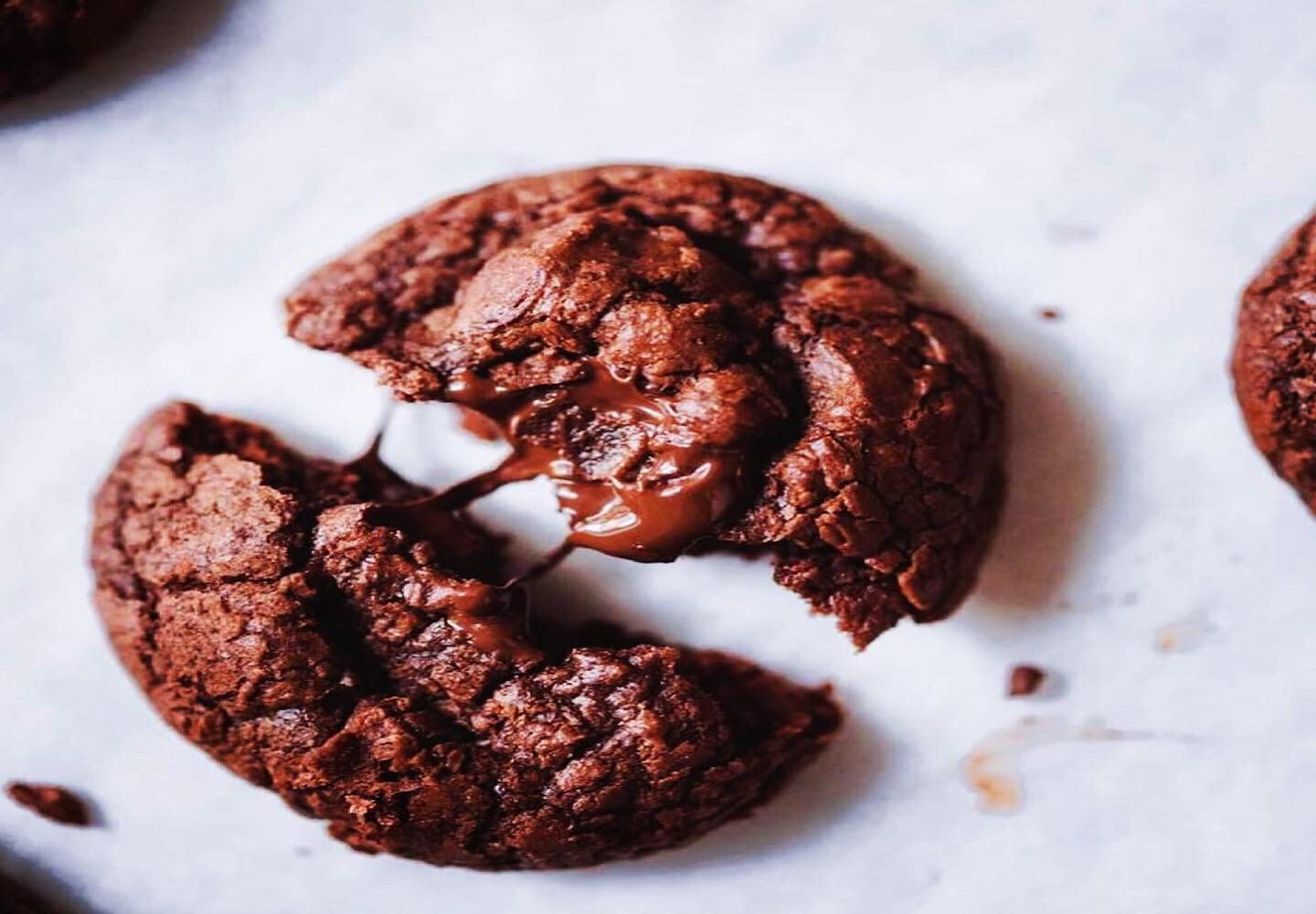 To get your hands on these cookies, you'll need to put your order in via DM on the Backyard Baker's Instagram page. But trust us, they're definitely worth the detour. A bit chewy and a bit crumbly, this is basically a brownie magically transformed into a cookie. Chocoholics will love how you can really taste the chocolate, which is hard to come by with mass-produced cookies. At first bite, it tastes sweet, and then you get that hit of bitter dark chocolate. Meaning you're immediately inspired to try every single flavour. Ugh. But yum!
Where: 2 Havelock Road, Havelock II #01-22, Singapore 059763
Crazy stuffed cookies
Cookie Guilt
With cookies named Walk of Shame, Tinder Surprise and Fifty Shades of Grey, you'll want to keep these drool-worthy bakes from Cookie Guilt away from the kids and all to yourself. Each cookie has a unique twist, made with premium ingredients such as artisanal dark chocolate. And by unique twist, we mean stuffed to the gills with super-amazing taste bombs like honeycomb, marshmallow and brownies. Visit their website, place an order and take a guilt trip.
Nasty Cookie
These cookies are nasty for a reason. They're sooo bad for you but oh soooo good. Think: giant cookies filled and topped with Nutella, marshmallows, truffle and dulce de leche – goodbye, diet! The best part is that each cookie is customisable and made to order, so if there's something you want a little extra of, the staff will be more than happy to squish it in. If you want to try these out, Nasty Cookie has an outlet at Funan Mall!
Where: 107 North Bridge Road, Funan Mall, #02-35, Singapore 179105
Crunchy cookies
Famous Amos
If it's cookies with a crunch you're looking for, your best bet is Famous Amos. They're found virtually everywhere on the island so they're easy to get to – or you could just follow your nose. There's a good reason they've been around for years, too – thank the sweet, crunchy texture you won't find anywhere else. Also, the fact that these cookies are bite-sized makes it easier to justify the extra calories…
Where: Multiple locations around Singapore
Love this roundup of Singapore's best cookies? Check out this list of must-try milkshakes!