Wondering what's on in Singapore this week? Check out these awesome things to do and family-friendly activities for a ton of fun with the kids this weekend! And psst - we've got some mid-week inspo too!
It's the lead-up to National Day! There are loads of fun things happening around the island to celebrate Singapore's birthday, and you can find out all the best things to do on 9 August in our National Day round-up. There is an exciting slew of activities at Mandai Wildlife Reserve coming up. Le Le is turning one with a Panda-tastic party, and the water play areas at the Zoo and Jurong Bird Park are open again, yippee! Speaking of water play, don't miss meeting a real-life mermaid at Wild Wild Wet this August!
Floral enthusiasts can enjoy the Orchid display at Gardens by the Bay, and catch the Singapore Garden Festival before it finishes. For more things to do, look no further – here's the ultimate rundown of things to keep the kids entertained this weekend (and beyond) in Singapore!
Top things to do this weekend with kids in Singapore (and throughout the week!)
1. Prep for National Day Celebrations
9 August (Public Holiday)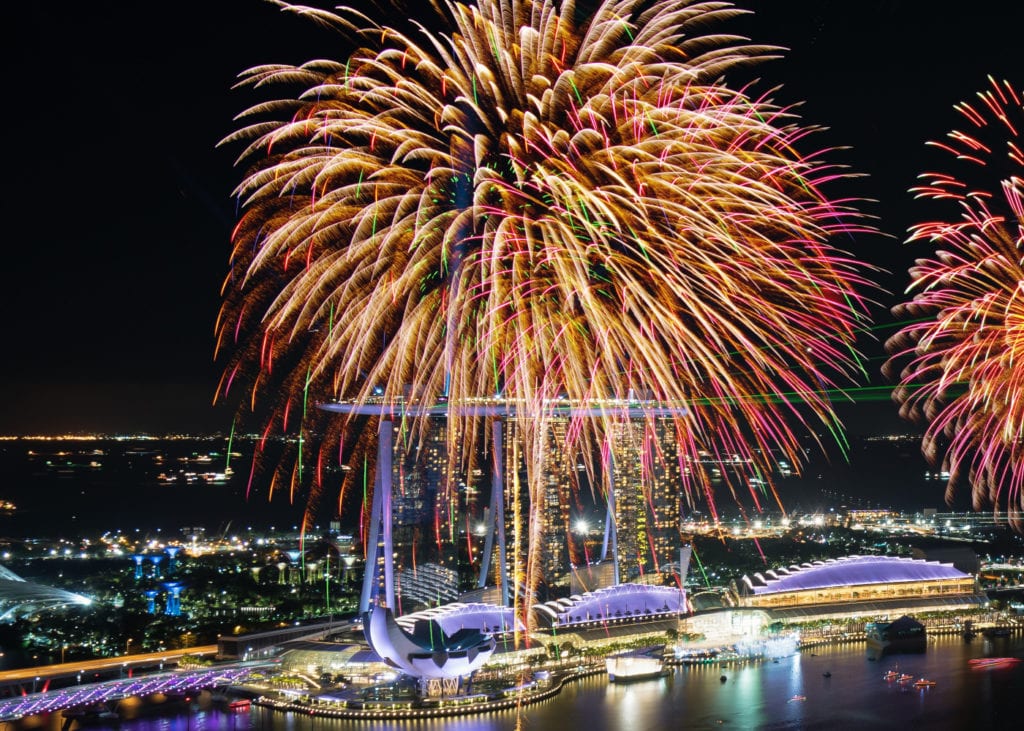 National Day is coming on 9 August! It's time to prep for SG57 and a celebration of Singapore. We're here to share all you need to know about National Day (including this year's theme song!) We've got so many awesome guides – find out where to eat, check out all the fam-friendly events and things to do, and scope out the top vantage points to spot the fireworks. Psst… we've even rounded up where to buy all your red and white threads to kit out the whole fam so you can really get into the Singaporean spirit.
2. Meet Singapore's first mermaid at Wild Wild Wet
1 – 31 August, various timings
Ever seen a mermaid up close? You'll have the chance to do so this August! Syrena, Singapore's first mermaid, will be making an appearance at Wild Wild Wet. Not only will you get to meet her in person, but she'll also be performing and teaching your little ones how to pose with a mermaid tail! Besides that, you won't want to miss the synchronised swimming performances happening on 13 and 27 August (2pm and 3pm) performed by Singapore's SEA Games Gold Medallists. Grab your Wild Wild Wet passes today!
Pro-tip: Don't forget to don your best for the photo session with Syrena!
3. Keep the National Day Celebrations going at Singapore Discovery Centre
6, 7, 9 August 2022, various timings
It's the second weekend of National Day celebrations at Singapore Discovery Centre's Forward Future. This weekend, show no fear in a laser tag tournament, take part in both carnival and TV console games, and learn more about the history of lighting. Head to the food stalls at The Concourse to enjoy a culinary journey of what our island has to offer, with the best of classics and experimental offerings! But what we're most excited about is the silent disco party. Put on the colourful headphones and groove to beloved songs – with a twist!
4. Happy Birthday Le Le! Our baby Panda is turning one, and he's having a Panda-tastic Party
5 August – 11 September 2022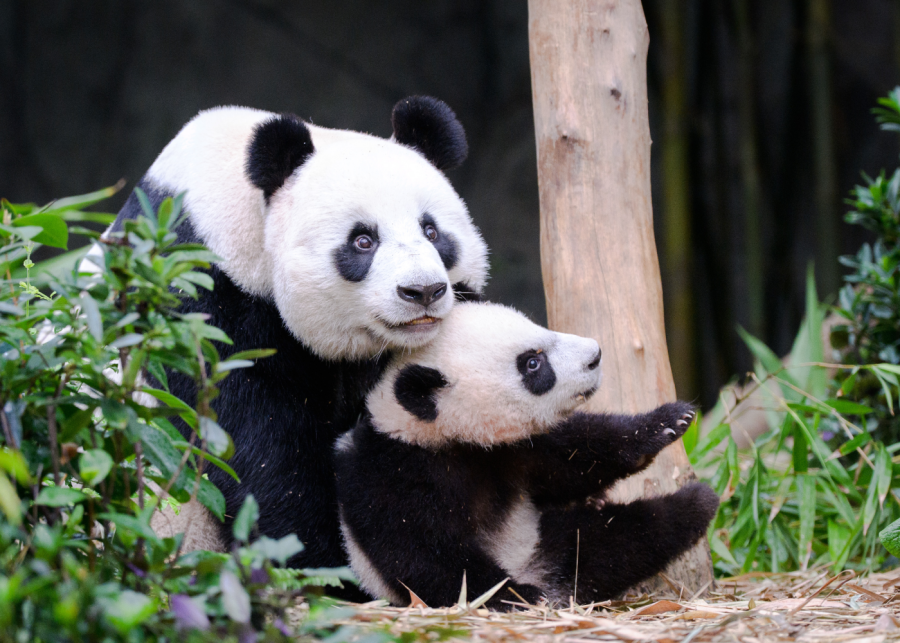 Can you believe Le Le is one year old already? To celebrate this (not-so-little) cutie cub's big milestone, the folks over at Mandai River Wonders are throwing him a panda-tastic party, and you're invited! Meet Le Le in the daytime, tumbling around or spot him at his favourite nap spot. Pen down your well wishes for him and bring back photo memories with the cute panda family mascots. When night falls, be dazzled by Le Le's bamboo-inspired birthday cake as it sparks off awe-inspiring fireworks, and marvel at captivating light installations.
5. Enjoy the floral displays at the Singapore Garden Festival
All weekend, until 7 August (Orchard Road) and 9 August (Jacob Ballas)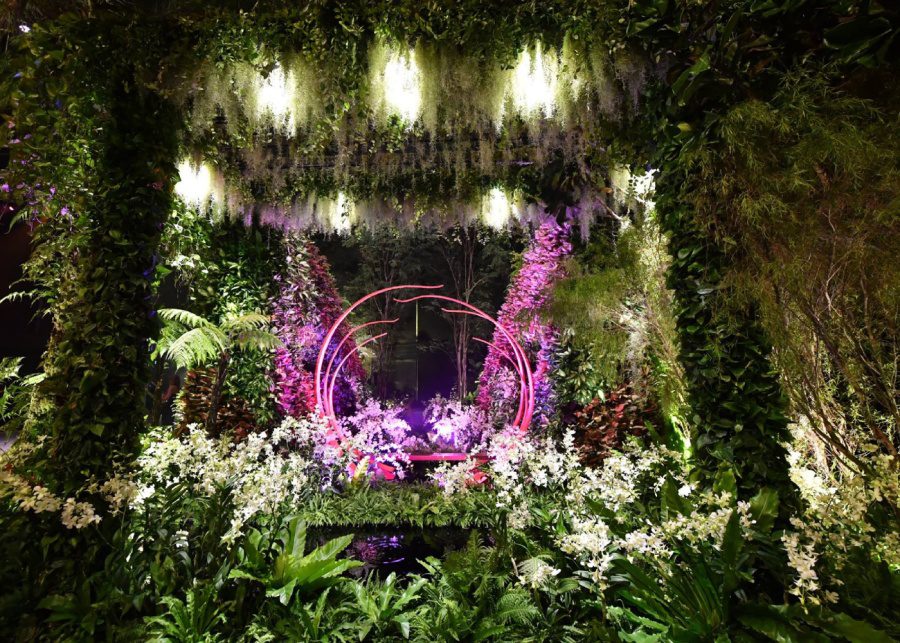 After a four-year hiatus, the Singapore Garden Festival returns with its eighth edition. This time around, the premier garden and flower show takes place at ION Orchard, Ngee Ann City, and Singapore Botanic Gardens. Be enthralled by the beauty and magic of the show gardens, created by local and international landscape designers! Over at the Jacob Ballas Children's Garden, there are plenty of kids' activities your little ones (and even you!) can participate in. These include leaf printing, making your own watermelon basil cooler, investigating wildlife, and more.
6. Can't get enough flowers? Experience Orchid Stories of Singapore at the Gardens by the Bay Cloud Forest
4 August – 4 September 2022
Out of all things quintessentially Singaporean, is there anything more beautiful than the orchid? Celebrate our national flower at the Gardens by the Bay Cloud Forest this month. Trace how the history, culture and commerce of our nation are intertwined with this fascinating, diverse family of flowers in our latest orchid-themed display, Orchid Stories of Singapore!
7. Wet Play is back at Kidzworld Mandai Singapore Zoo and Birdz of Play at Jurong Bird Park!
Ongoing
Oh, how we've missed the Mandai Parks water play – our trips have been peppered with wistful looks at the closed splash parks – but no longer! Kidzworld Water Play at Mandai Singapore Zoo and the Birdz of Play wet playground at Jurong Bird Park are back open and we are so excited for a splashing good time once again. Just remember to pack your swimmers and towels when you next visit so you don't have to buy them all when you're there!
8. LAST CHANCE: Experience this cool pop-up indoor playground – BIG bouncy castles, six-seater VR games, choo-choo train rides and more!
Until 9 August
The awesome pop-up playground at D'Marquee Downtown East has been refreshed, and it's on until 9 August! There are still HUGE bouncy castles and ball pits for the littles, and check out the awesome choo-choo train and king kong robot rides! Older kids will love the 6-seater VR games. Book your slot before you go!
9. Bask in some family fun at Uniqlo's UT Fan Festival
Until 7 August
Who doesn't love Uniqlo? In conjunction with the UT brand's 20th anniversary, head on down to the flagship store at Orchard Central to celebrate the brand. The UT Fan Festival features a lineup of exciting activities in collaboration with some homegrown artists. Get a quirky caricature portrait of yourself and customise your own Uniqlo tote bag using stencils. This festival is also your only chance to snag popular crowd faves from the 20th UT Archive collection. Or, you can shop the new collections that are coming out. Psst, enjoy a commemorative motel tag keychain when you make any purchase in-stores during the festival.
Uniqlo UT Fan Festival, until 7 August
10. Exercise your noggin in this immersive outdoor escape game
Hidden Race #1 taking place on 9 August
If you're looking for an activity that works the brain muscle, then this is the one. No cap! Organised by Hidden Singapore, You'll be given a set of clues via WhatsApp, which you'll have to solve by exploring a neighbourhood on foot. Each clue unlocks a hidden secret as well as the next clue. You can play the game your way – either by making a day out of it or sprinting between clues.  The best part? You'll discover more about the neighbourhood you're exploring!
Wait, there's more! BONUS THINGS TO DO THIS WEEKEND IN SINGAPORE
11. Vote in our Love Local Awards and stand a chance to win great prizes (including a trip for the fam to Japan!)
Love Local? Us too! After the success of our inaugural awards last year, we're back again with the Love Local Awards 2022! We want to recognise those businesses that make family life in Singapore a whole lot easier. And let's be honest, there's a lot. Whether it's our favourite fam-friendly restaurant or our go-to local toy store that can always be relied upon, we think these businesses deserve the spotlight. We've whittled down the list to final nominations, and now we're asking for your help to decide the overall winners by selecting your top picks. And if doing your bit to recognise your local faves wasn't enough of an incentive for taking part, there is a super-duper prize for one lucky winner that might just persuade you…
12. It's going to be a groovy Summer at Universal Studios as the Minions take over!
Until 14 August
Join your favourite Minions, Kevin, Stuart and Bob, along with the newest member Otto from the latest Despicable movie, Minions 2: The Rise of Gru (in cinemas from 30 June!) as they take over Universal Studios Singapore this Summer! Snap Instaworthy shots with the cheeky minions dressed in psychedelic retro threads. Catch the Minion Fu Show and try Minions-themed food and drinks at KT's Grill to round off a party that's truly worthy of the most fabulous decade! So fun, it's despicable! Psst… book online for bonus inclusions, such as retail vouchers and free snacks!
13. Check out Changi Airport's latest pop-up gallery
Ongoing, until 23 October
Everyone knows that our Changi Airport is more than just where you catch your flights. And, Terminal 3 is back at it again with another interactive experience that promises loads of fun! Hello, Changi Precinct is a pop-up gallery where you can learn more about the Changi district. This also includes the nearby areas such as Tampines, Pasir Ris, and even Pulau Ubin. There are seven zones for you to explore and take some IG-worthy snaps. You can also participate in tours that go around the airport as well as the heritage neighbourhoods.
14. Explore the newest mall in the northeast of Singapore
Ongoing
Here's another shopping mall to add to your list: Northshore Plaza at Punggol. Touted as the "first seafront new generation neighbourhood centre", the plaza comprises two blocks (Northshore Plaza I and II) housing various amenities including fast food restaurants, a 24-hour supermarket, and enrichment centres. Drop by Creamier for some ice cream and waffles! Let the kids roam free at the garden-themed playground in Northshore Plaza I and a ship-themed playground in Northshore Plaza II. When you're done, enjoy a leisurely stroll along the Punggol Park Connector and soak in the ambience.
15. Hunt for dinosaurs around Singapore
Ongoing
Love dinos? So do we! And there are loads of places to see dinosaurs in Singapore – special exhibitions, museums, theme parks, playgrounds, and on TV. We've rounded up everywhere we spotted a dino into one handy list – happy dino hunting!
16. Have a splashing good time at these water playgrounds (FREE!)
Ongoing
If you need to beat the heat on the weekend and you want to make some last-minute plans for a fun day out, there are a load of free water playgrounds in Singapore for the whole fam to enjoy. Pack your swimmers, towels, and a picnic lunch and make a day of it, no bookings required!
17. Rainy day backup plan – indoor soft play!
We keep updating our list of favourite indoor soft play centres so you can take your pick from loads of places to take the little ones to burn off some energy if the weather turns rainy. No screen time, fun activities, slides, trampolines and ball pits – and there's often a cafe attached for parents! Check them all out and let us know if there are any we should add to the list.
Need more inspo? Check out our huge lists of things to do in Singapore!
Whatever activities you decide to do with the kids this week, have a good one, folks. And watch this space for more fun things to do this weekend!