Wondering what's on in Singapore this week? Check out these awesome things to do and family-friendly activities for a ton of fun with the kids this weekend! And psst - we've got some mid-week inspo too!
At a loss when it comes to filling your weekend with things to do with the kids? Look no further – here's the ultimate rundown of things to keep the kids entertained this weekend in Singapore. From heading to the cinema to catch the latest Minions release to joining a music jamming session, or checking out the latest indoor playground. Without further ado, here's what to have on your list…
Top things to do this weekend with kids in Singapore (and throughout the week!)
1. Celebrate Hari Raya Haji
Selamat Hari Raya Haji! A public holiday is coming up this weekend (it falls on Sunday, 10 July this year, with the public holiday taking place on Monday, 11 July) and with it comes an extra day of fun to have around Singapore with the kiddos. Hurrah! We've been taking a look at what this Islamic festival means, where we can join in the celebrations (regardless of our own religion), and what's on for families.
2. Join in the Kiztopia TriFactor Kids Fun Run!
Come take part in the first parent-child mass run event in Singapore since 2020! Get active together as a family and enjoy a scenic run along Bay East Garden as Kiztopia Friends cheer you along the route! Followed by awesome fun time at Kiztopia Friends bouncy castles, game booths, TriFactor Kids sports activities and more to wrap up the experience.
Choose from either a 1km or a 3km race, and stand to receive an exclusive Race Pack that includes a Limited Edition TriFactor Run shirt, finishers medal, and many other amazing goodies when you sign up!
Kiztopia Tri Factor Kids Run, happening 9 and 10 July.
3. Journey to the Science Centre for a beary astronomical fun time!
What stars, planets and constellations are in the skies tonight? As the Earth spins around the Sun, you'll get to see different portions of the night sky. Go stargazing at the Science Centre Observatory on 8 and 29 July; hang around afterwards and admire the celestial objects. Science Educators will also be on hand to point out the beautiful sights and share fascinating stories about the stars. Want to experience life as an astronaut? Join the centre's astronomy crash course on 15 and 22 July. While toddlers won't be able to participate in the two activities, they can join the Totally Science – Big Bear Hunt on 9 and 10 July for a sensorial experience through fun and play. Pro tip: bring some extra clothes – you're in for a beary wild ride! (While you're here, don't forget to check out Waterworks!)
4. Try the first-ever mental health-themed escape room
It's not often you'd see mental health and escape room together in a sentence, but Thrive Psychology Clinic managed to pull off this feat. Taking place on 9 July is the first-ever mental health-themed escape room. Participants have to track down and defeat M by understanding them, reconstructing their life, and bringing to light what they've been hiding. This fun-filled experiential journey is open to everyone aged 12 and above. Bonus: you'll learn more about mental health issues after this too. Sign up for this event here.
5. Check out the restored Bukit Timah Railway Station
If you're planning to take on the Rail Corridor, be sure to pop by the Bukit Timah Railway Station and Railway Staff Quarters. The community node, which just reopened to the public recently, is located right by the Bukit Timah truss bridge (AKA midway through the trail). If you're not hiking, you can access it easily from King Albert Park MRT station. Visitors can learn about the railway line's past history in the heritage gallery and relax at a nearby cafe. New gardens have also been added to enhance the station's character. Be sure to take loads of photos with all the conserved stuff!
6. Take your teens to catch Thor: Love and Thunder, opening in cinemas this weekend
With Chris Hemsworth and Natalie Portman starring in the newest Marvel movie, there is plenty of eye candy to be had in Thor's latest adventure. There are some scary characters though, so wouldn't recommend for younger kiddos (rating is PG13). Book your tickets from your favourite cinema outlet and catch it on opening weekend!
7. Get in early for the theatre and book your tickets for upcoming shows
We love the theatre here at Honeykids HQ, so much so that we keep track of it right here. And we're here to let you know that tickets are now on sale for John Williams 90th Birthday orchestral concert. This special at Sands Theatre features the music of some of the cinematic greats – Jurassic Park, Star Wars, Harry Potter and more! Later in the year, the well-loved stage show version of The Sound of Music will return to Singapore. There's also a fun panto style show happening in the lead up to Christmas, Slava's Snow Show, and tickets are on sale now!
8. LAST CHANCE: Orchids of Costa Rica – Resilient Beauty closes this weekend at Gardens by the Bay Cloud Forest
Commemorating 35 years of diplomatic relations between Costa Rica and Singapore, Gardens by the Bay's Cloud Forest is currently filled with an abundance of Costa Rican orchid species. There are some fascinating sights to be seen; among the orchids on display are the Acianthera decipiens, which has flowers that gradually change colour over time! From dark purple in the initial days of blooming, to red, and finally orangey-yellow. So pretty.
Look out for the Ornithocephalus inflexus, which produces spikes of dainty, crystalline green to white flowers that resemble birds in flight. Hurry, because the exhibition is closing this Monday!
9. LAST CHANCE: Join the My Little Pony Fun Race at Suntec City (with a bonus goodie bag!)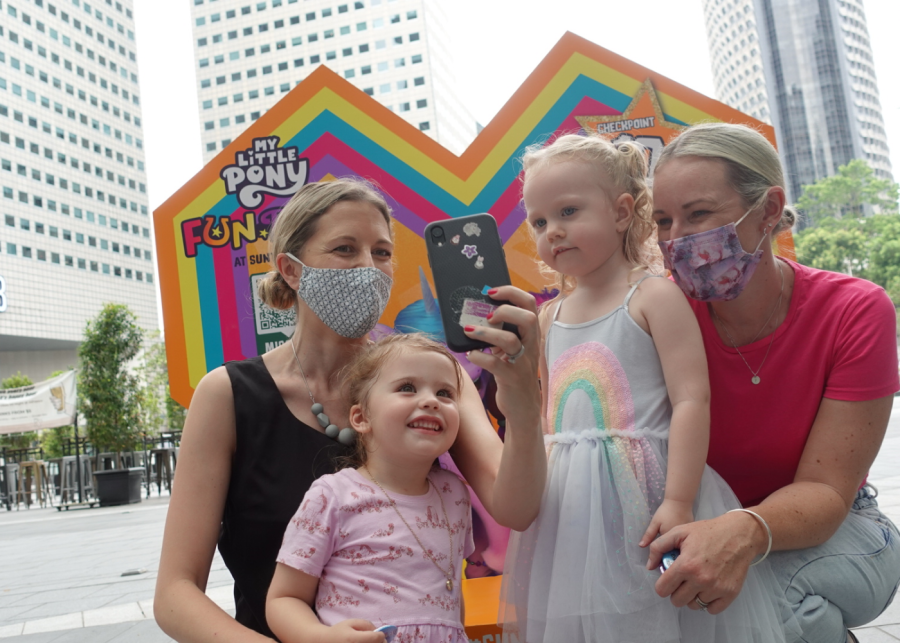 My Little Pony fans rejoice! Suntec City is having a My Little Pony Fun Race this school holiday that will bring you and the kiddos on a magical adventure around the mall. Not only will you and your little one be rewarded at the end of the race with a finisher medal*, but you'll also get to enjoy exclusive perks and rewards while you're on the fun race! We got a sneak peek, and we can guarantee kiddos and kidults alike are in for loads of fun. Until 10 July
10. LAST CHANCE: Meet Snoopy and friends (and check out the snow!) at Changi Airport!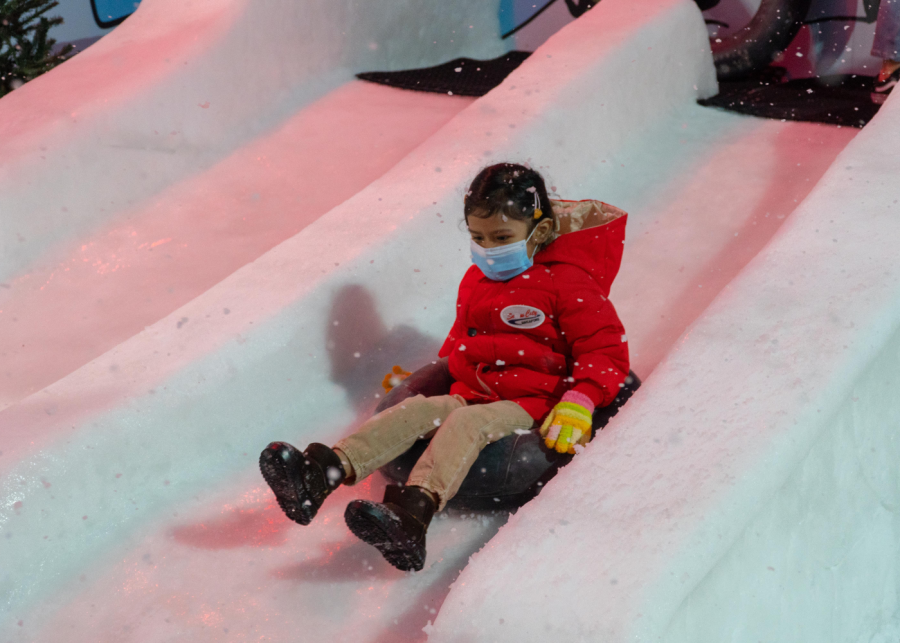 Snoopy and friends are in Singapore and are taking up residence at Terminal 3 departures! And if the Singapore heat is getting a bit much, good news – they're bringing along their double-storey snowhouse complete with snow slides, snow excavators and snowfall! When you've chilled out, head out and spot the giant Snoopy and Woodstock topiary! Don't forget to pop down to basement 2 for more photo opps with Charlie Brown and pals. There are also kids' colouring activities to check out, plus some cool Peanuts merchandise up for grabs (redeemable with a minimum spend). Who said the airport was just for catching a flight?!
Check dates for opening times, until 11 July 2022