Wondering what's on in Singapore this week? Check out these awesome things to do and family-friendly activities for a ton of fun with the kids this weekend! And psst - we've got some mid-week inspo too!
Hooray – Phase 2 (Heightened Alert) restrictions have eased! While we need to wait a little bit longer to head to our favourite coffee spot or for dinner out with the fam, we can go out again in groups of five, which is great news for families! That's not to say we won't be mindful of social distancing, but it's nice that we have more options to consider come the weekend. From checking out a new exhibit to exploring an undiscovered park, there's something for everyone. And let's not forget Dad – it's Father's Day this Sunday, so we've dropped in a few treats that we think will go down well with dads. So what are you waiting for? Get reading!
Psst – school hols still to fill? Check out our updated guide to the school holidays and all the holiday camp happenings!
Top things to do this weekend with kids in Singapore (and throughout the week!)
1. Go on a treasure hunt at the National Museum of Singapore!
If you fancy getting out this weekend and are looking for something fun and educational, then how about a treasure hunt at the National Museum of Singapore? You'll be tasked with helping Dennis the otter and his family find a new home at the museum as part of this self-guided quest. Note: you'll need a phone with internet access to complete the mission!
2. Get an inside peek at how Singapore Zoo's animal stars are trained!
Zoo explained! is running again this weekend, and it's one we've been looking forward to – finding out how the animals learn their tricks for the fab zoo shows. You'll get the chance to meet Natalie and Hanna, who are animal trainers from the Animal Friends Show. Even better, they'll give you all the tips if you've got a wannabe pet star in the making at home – so make sure Fido tunes in for this online session too!
3. Colouring pencils at the ready for the HoneyKids Asia drawing competition!
There's still time to enter our HoneyKids Asia Drawing competition! The theme is 'draw what you see out of your window', so it's accessible to all and creating a masterpiece should keep the kids busy. If they need more persuading, you can let them know that there's a fancy pair of ADAPT 130T USB-C II headphones from the lovely folks at EPOS up for grabs!
4. Tune in for the launch of StoryFest!
Yep, the annual StoryFest festival by The Storytelling Centre Limited and The Arts House starts on the 20 June. While it might be online this year, there are still loads of things to get involved with under the theme of 'ReStory'. From live interactive workshops to fab storytelling performances, get booking your tickets now!
5. Treat Dad to a Father's Day feast!
Sadly Dad won't be making it to his fave restaurant this year for Father's Day, but the good news is that there are loads of places offering collection and delivery options with some fab Father's Day feasts that we think are right up dad's street. From Thai-inspired set menus to bread and charcuterie boards, and even high tea! There's something for every dad this Father's Day in Singapore…
6. Get crafting for Father's Day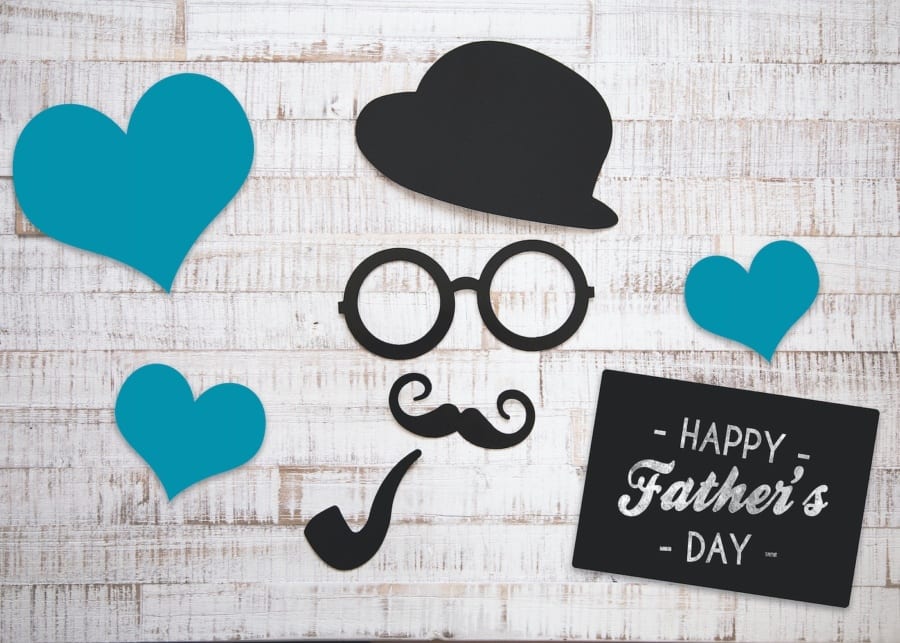 Speaking of Dad, if you've left it too late for a Father's Day pressie from our list of gifts for Dad, then there's still time to get the kids to work on a homemade gift. From creating a board game to paint-dipped golf tees for the golf-mad dad, there's a crafting project for all this weekend. And of course, don't forget the homemade card!
7. Last chance to check out this fam-friendly performance from Singapore Symphony Orchestra!
It's the last weekend of Singapore Symphony Orchestra's new family-friendly performance, Saturday's Surprisingly Super-Duper Lesson! Based on a book adaptation, it tells the story of Aish, who's cooped up in a classroom doing a maths problem, when something extraordinary happens: her doodles come to life!  It's a great way to introduce the littlies to classical music through storytelling!
8. Get your outdoorsy (and slide) fix at Admiralty Park!
If your kids are all about slides, then look no further than slidetastic Admiralty Park. Yep, it's a bit of a trip (unless you live up that way) but we promise it's worth it! Check out our top tips for Admiralty Park to make the most out of your visit!
9. Parents, check out this reading workshop!
If you can't keep the kids occupied, it's definitely worth tuning into this Zoom workshop this weekend. Dr Khoo Kim Choo, who is a pioneer in the field of early childhood development and education in Singapore, shares her insights into how we can cultivate good reading habits for our children. It sounds like something we'd all like to aim for!
10. Go tote bag printing with Tell Your Children at Art Science Museum
If you're after an activity for teens to get the weekend started, how about this in-person workshop to get clued up on everything there is to know about silkscreen printing? The session includes an introduction to the techniques and processes of tote bag printing, and by the end of the workshop, everyone will have a fab customised tote bag to take home! We reckon this is definitely one for the grown-ups too…
Details: 18 June, 6pm – 7pm @ Rainbow Room, Basement 2 (also taking place on 16 July). $15 per participant.  Pre-purchase tickets online.
Wait, there's more! BONUS THINGS TO DO THIS WEEKEND IN SINGAPORE!
Looking for more things to do this weekend with the kids? Here are even more ideas to keep you busy!
11. Take a virtual vacay with the family
Need a change of scene? While we can't promise a stamp in your passport anytime soon, you can give the kids a treat with a virtual vacay. How about visiting the ancient sights of Peru via You Visit's 360-degree virtual tour? Got animal fans? Check out Wild Earth which hosts live safari drives on their Twitch stream, so you can get up close with hyenas, lions, elephants, lions and more. Or, how about seeing the sights of Japan with the Japan National Tourism Organization's VR movie and its YouTube playlist? We say order takeout sushi for this one too!
12. Keep the kids active with the Kids Virtual Race!
Got a little runner at home? Or, just in desperate need of ideas for the kids to burn off energy? Either way, the Kids Virtual Race comes up trumps. Organised by the event organiser of the Standard Chartered Singapore Marathon (SCSM), the event runs from 31 May to 30 June, and the kids can compete in four races – each with varying distances. As it is a virtual event, you can run safely anytime and anywhere, and results will get recorded on the Virtual Club platform. On your marks, get set, go!
13. Have a go at Origami with these free downloadable kits!
How about trying a new craft this weekend? We love the free downloadables available from Canon's Creative Park website. There are loads to choose from and resources suitable for all ages (even the grown-ups!) – it's also quite addictive once you get the hang of it!
14. Eat more hole foods this weekend and treat the fam to doughnuts
Donut underestimate how much a doughnut can cheer up your weekend. Yes, things aren't quite normal at the min, and we think sweet treats are key to getting through the weekend (well, that's our excuse). So we've been busy hunting for the best doughnut stores all over the Little Red Dot – and good news, lots of them offer delivery! Weekend treats, sorted!
15. Book a yoga class with Joyful Blossom Yoga Dance
If you've overdone the sweet treats and need to ease the guilt, how about a yoga class for the littlies? Joyful Blossom Yoga Dance offer online yoga classes every Sunday at 10am with a different theme each week. The 45-min class covers everything with breathing exercises, creative yoga poses, as well as quiet time (yes, please!). Parents are welcome to join the class too!
16. Scoot your worries away at these scoot-friendly spots
Want some outdoorsy fun? Pack the scooter and head off to one of these fab scooter-approved destinations. It's perfect for getting the kids active this weekend! From Punggol Waterway Park in the east to Jurong Lakeside Garden in the west, there are fab spots to scoot all over Singapore!
 17. Get the kids clued up on Chinese culture with Uncle Ting!
Sun Yat Sen Nanyang Memorial Hall have got some super interactive (and educational!) online resources if you're looking for an easy win this weekend and are keen to stay home. You can download and print these booklets and let the kids embark on an adventure with Uncle Ting. From exploring Chinese food to opera and calligraphy, there's something for all!
18. Order in breakfast this weekend!
Alas, we can't head to the coffee shop for brunch this weekend, but we can get breakfast delivered to the door. Hooray! No need to get out of those PJs just yet, or panic about the kids trashing the cafe with croissant crumbs. Get ordering from one of your fave outlets and eat in instead. Not only will you be getting a big thumbs up from the kids, but you'll be doing your bit to help the food and beverage industry during these tough times. And no cooking. Win-win!
19. Outdoorsy fun in Sentosa at Forest Play!
If you're looking for a new outdoor play spot that's big on nature this weekend, then look no further than the recently opened Forest Play @ Sentosa! The littlies can have loads of fun exploring the natural surroundings. From the mud and sand play to obstacle courses, there's all sorts on offer. There are also dedicated programmes led by nature rangers who will guide kids on everything from foraging to how to tie ropes!
20. Check out the Children's Biennale 2021 at home!
If you haven't checked out the National Gallery Singapore's Children's Biennale yet, then add it to your list of things to do this weekend! The site is full of fun online activities and games for kids to explore, including immersive animated stories and digital art-making. You'll get to see the work of renowned local and international artists before it hits the gallery walls later this year too!
21. Try one of these pram-friendly walks!
If you want to get out this weekend for a bit of fresh air and have bub in tow, then opt for one of these pram-friendly walks. We've picked 15 of our favourites, from the heights of the Southern Ridges to nature spotting over at Pasir Ris Park Mangrove Boardwalk! There's something for everyone, and you don't need to worry about those pram wheels – winner!
22. Get baking with the kids!
Another great (and yummy) indoor activity to keep the kids occupied this weekend is baking. We've been busy putting together a list of 25 of our fave baking recipes for you to tackle. There's everything from a super easy Nutella mug brownie (with only three ingredients needed) to the ultimate scone recipe. Looking for healthier options? We've got that covered too. From guilt-free apple muffins to sugar-free baking delights and savoury treats. It's fair to say you'll be cooking up a storm in no time!
23. Indoor exercise ideas for all the fam!
Rain stopped play, or just keen to stay home? You can still keep the kids active with these indoor options to get you working up a sweat. From Cosmic Kids Yoga to GoNoodle, there are some brilliant online YouTube videos and apps to get the little ones (and you!) moving!
24. Online storytelling and craft-making session with Gateway Arts Kids Club
Stuck for ideas this Saturday? Gateway Arts Kids Club is bringing a heap of activities to your living room so you can rest easy. At 10am, there's the "Look What I Made!" arts and crafts session streamed on YouTube. Then there's online streaming of storytelling sessions every Saturday at 10.30am. Saturday morning activities, sorted!
25. Get outdoors at MacRitchie!
If you're all about hikes and views, why not make a beeline for MacRitchie this weekend? As one of the four nature reserves Singapore has to offer, it's the perfect spot for some outdoor respite if you've been staring at four walls for too long. Plus, it's big enough that you can avoid the crowds. We say head early doors with the fam and take in those views!
26. Dine out (at home!)
Although you can't head out for dinner just yet, you can still avoid the washing up and order in this weekend. There's everything from comfort food options (much needed this week) to fam-fave pizzas – yup, we've got the intel on all the best takeout deals to see you through the weekend!
27. Hit the beach!
How about exploring a new beach? From dog-friendly (and as pretty as a picture) Tanjong Beach to going back in time over on Pulau Ubin. Or get away from it all and hit the beach at Kusu island. Whatever you decide, remember to pack the sunscreen and bite spray (and of course, be mindful of social distancing!)
28. Admire the installations at ArtScience Museum
Good news for museum-hopping parents: ArtScience Museum has a range of family-friendly artworks to explore at Future World! Step into Inverted Globe, Giant Connecting Block Town, where interactive art turns into a vibrant cityscape with every move. Watch the kiddos have fun playing with cars, trains, planes and other vehicles projected on this virtual city! Are the little ones obsessed with aquatic life? Check out the Sketch Aquarium, which lets them put pen to paper. Their creations will be brought to life as digitally rendered underwater animals, as if by magic. Keen to explore? Enjoy 30% off exhibition tickets with a free Sands Rewards Lifestyle membership card!
29. Take bubs to a soft play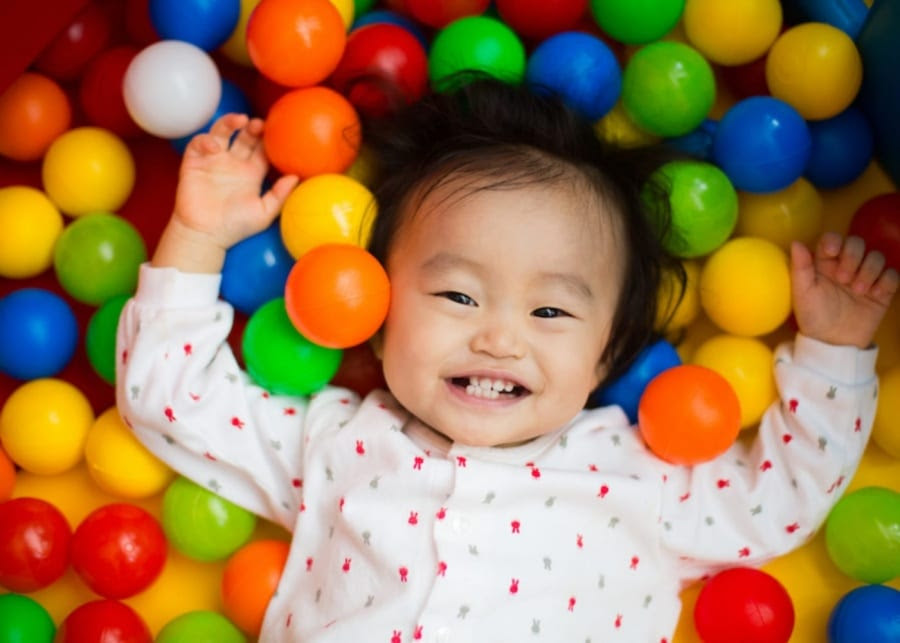 All kids love an indoor play area, but sometimes the littlies of the gang are overlooked. We've compiled a list of tot approved play places to make sure that's the case. After the complete list for older siblings? Check out our fave indoor playgrounds in Singapore. Then read our survival guide for parents to ensure you leave with your sanity intact!
30. Try a new park
This is one thing we LOVE to do in Singapore – sit and play on the grass! Wondering where to go? Check out our guide to the best parks for kids in Singapore and then let them enjoy all that fresh air!
Here's a little reminder about changes we can enjoy as we gradually return to Phase 3:
Groups of up to five people are allowed to meet (five visitors are also allowed to your home)
Increased capacity at malls and operating capacity increased at some attractions
Larger religious services and weddings
Gyms, fitness studios, mask-off sports activities (resume 21 June)
In-person tuition and enrichment classes (resume 21 June)
Don't forget to safe distance!
While we're glad to be returning to Phase 3, don't think the pandemic has disappeared – the risk of Covid-19 is still there. to do your part and stay safe, you'll still need to limit close contact, maintain hygiene (keep washing those hands!) and continue with the safe distancing. In essence, wear your mask at all times when you leave the house, and stay at least one metre away from others.
Whatever activities you decide to do with the kids this week, have a good one, folks. And watch this space for more fun things to do this weekend!