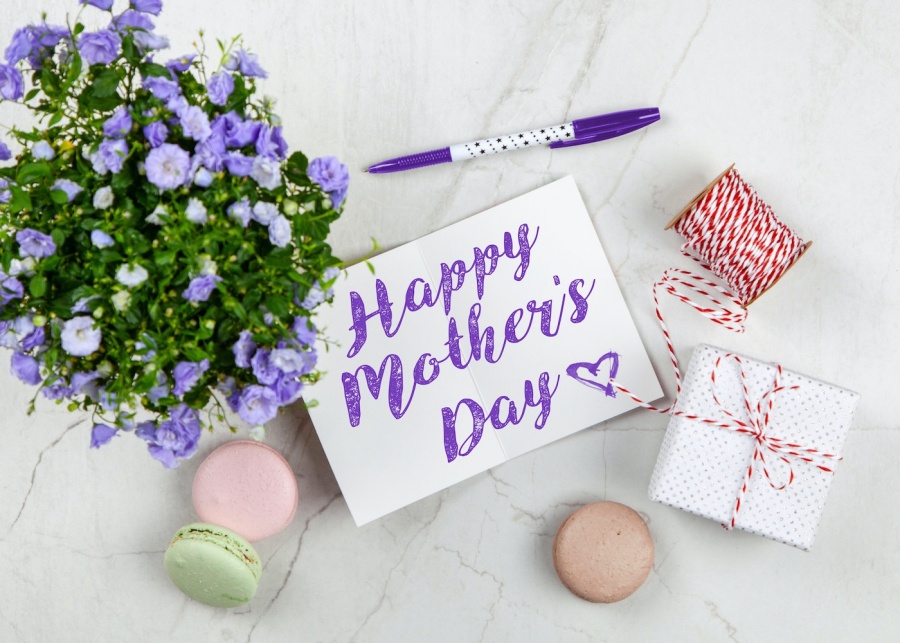 Don't know what to get for Mother's Day this year? Here are some fantastic gift ideas in Singapore to make mum's day!
Get planning for Mother's Day! This special day falls on 14 May 2023 this year in Singapore, and we're excited to have a day that celebrates just us! It's the one day in the year (besides our birthdays) where we get treated like queens with gifts and crafts aplenty. Whether you're a mum-to-be, a new mum or already a seasoned mum, we've put together some gift ideas that'll make you happy. Take note, husbands! And psst – here's more where this came from in our stylish mums gift guide too – you're welcome!
All the best Mother's Day gifts in Singapore!
1. Wake up and smell the flowers
Why not go as traditional as can be and treat mum to some Mother's Day flowers.. not only are they gorgeous to look at, but receiving a bouquet never fails to put a smile on our dials! Order a bouquet from one of the best florists in Singapore for the perfect gift. Left it last min? Lots of our top picks do same-day or next-day delivery.
2. Beautiful new PJ's (and a sleep in!)
Sometimes the gift of good rest is all we need, especially for us mums. And the road to good rest couldn't start better than with a pair of comfy PJs. This Mother's Day, treat mum to Rawbought Mother's Day Specials complete with gift sets for stress-free gifting. Psst, shoppers can even request a personalised handwritten note with the order. The curated gift sets (from $99 to $129) include sleep and lounge essentials for a cosy evening and a good night's rest. Now available in soft and dreamy pastel tones such as chalky blue, insignia blue, light pink, and lilac. Dreamy indeed! Expect to find snazzy designs in buttery soft cotton fabrics.
3. GiftGood
If sustainability is something close to your mum's heart, we suggest taking a green approach with your Mother's Day pressie this year-round. And GiftGood has it sorted with the best-in-class products from sustainable and socially-impactful brands. You can even pick a readymade gift box brimming with goodies handpicked by GiftGood's team of gifting experts, starting from just $40+. Best part? If you are one to wake up late, GiftGood has you covered with same-day delivery available across the island. Hurrah!
4. Gift mum a perfect hair day, every day, with the new Dyson Airwrap (and personalise the case with mum's initials!)
We are huge fans of the Dyson Airwrap, a nifty all in one hair tool with various attachments to create sleek, straight hair or bouncy curls, even in Singapore's heat and humidity. Why not pop into the Dyson Demo Store at Vivo City and have the experts there treat mum to a demonstration at the Beauty Lab, which is like an in-store salon, where she can learn how to use her new gift to its full potential (and be pampered!). Best bit: Once mum has chosen her favourite colour combo, you can have the case personalised with up to three initials, embossed in various shades of gold and silver! We've got our eye on the limited edition Vinca Blue with Rose gold gift set, priced at $859 which includes a free paddle brush! So pretty.
5. Fitbit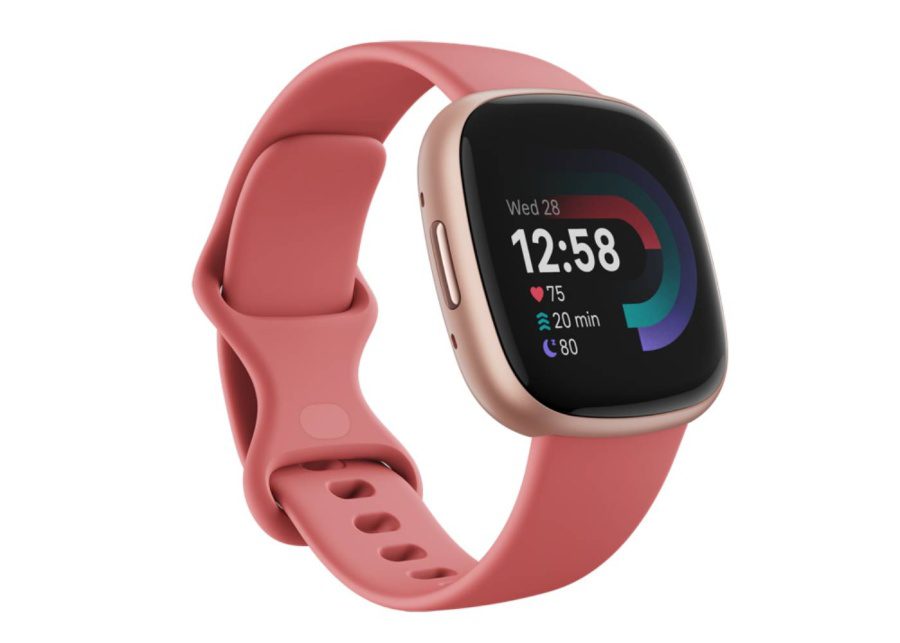 Mums tend to neglect their health while keeping a tab on everyone's health charts in the fam. But this gift splurge is a good reason for her to monitor her health just with the tap of a screen. High time! The Fitbit Versa 4, available at $358, is a lightweight sleek model watch -great for monitoring fitness goals, health parameters, and much more. Plus, we can't get enough of those snazzy rose-toned straps that come along with it. Perfect for hardworking mums!
6. Sony Electronics
Treat Mum to a well-deserved gift for her to rest and relax this Mother's Day. Whether she is into music, photography, or enjoys relaxing in front of the TV, Sony has put together a host of gifts that mums will love. Think of a snazzy set of ear pods for her to enjoy listening to her favourite music, available in nifty tones of lavender and green. Feed her photography fetish by gifting Mum aka shutterbug, a brand new Sony camera she will love to explore. Or how about a flatscreen TV for that much-needed Netflix binge-watch?
7. A personalised storybook
How about surprising mums with a personalised storybook this Mother's Day to make storytime even more special? We say this pressie is the perfect way for littlies to say thank you. Especially for all those wonderful storytime sessions come bedtime, night after night. This heartwarming book from Wonderbly features rhyme and colourful illustrations and can feature a mummy alongside up to three kiddos.
8. A staycation
Some of us mums dream of nothing more than a short sabbatical without having to worry about the littlies in tow. Need we mention the long list of responsibilities that follow? Even if it's just for a few hours! Here's a nudge towards dads and kiddos, a day staycation (or overnighter) is a great gift to give hard-working mummies a break for Mother's Day. All mums need is a few hours to themselves and a change of scene for a relaxing celebration.
9. Treat Mum to afternoon tea!
We'd love to be spoilt with gourmet delights at one of these splendid afternoon teas. From tea for two to kid-friendly options, there's something for every mum on this list! Even better if you can combine a special day out with an equally special gift.
10. O'Coffee Club
Coffee is always welcome in the Mum's Club. And with the lengthy list of chores and responsibilities mums have on their checklist, we say caffeine will never go amiss. Thankfully O'Coffee Club has conjured two seasonal special Taro Lattes that mums will love to sip on, available hot and cold. Show some love and make the celebration extra sweet by adding O'Coffee Club's all-new burnt cheesecake to the treat. Rest assured, this indulgent treat will set her up for a sweet day ahead.
11. Indulge at a Mother's Day brunch!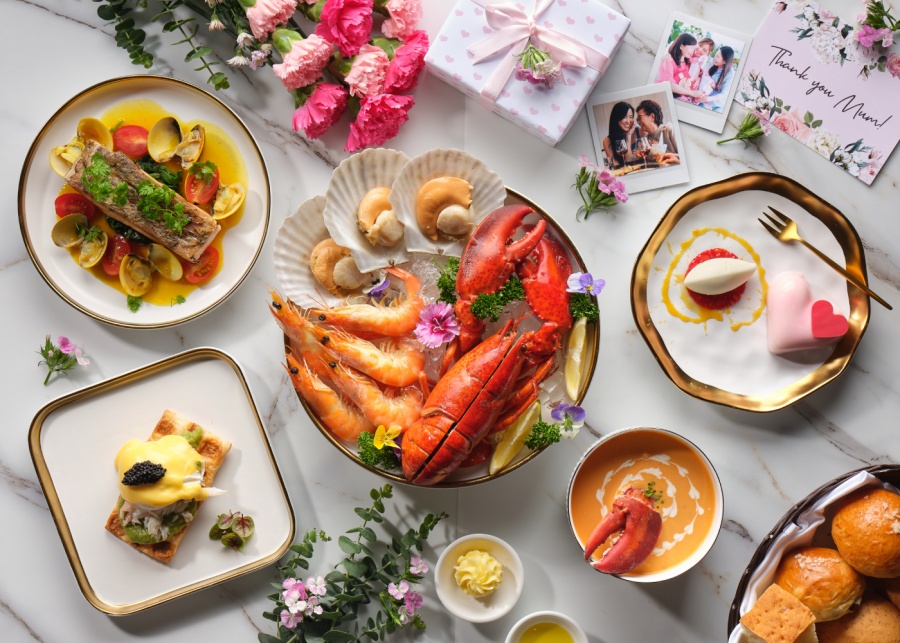 If an afternoon tea doesn't float your boat, then opt to go all out with one of these fab Mother's Day brunches in Singapore, or a set menu option. The restaurants are pulling out all the stops so get booking early; we reckon these could be in demand!
12. Gift mum a gift set (that we guarantee she'll love!)
Bevvies has got your Mother's Day gifting sorted this year with a range of really gorgeous gift boxes filled with trinkets from local brands. Fancy treating mum to a nice wine to go with her Mother's Day dinner? There's a range of award-winning New Zealand wines to choose from to make these boxes extra indulgent. We're big fans of Summer Moments Turkish towels, and the always lovely To Be Calm candles can be found in some of these specially curated packs. Speaking of calm, did we mention the vibrant gift set from Uncommon Goods to amp up that rest and recuperation score all mums need? It comes packed with a sari robe, hand-sewn blooming teas and more. You can't go wrong with anything you choose!
13. A cool ice cream cake treat
We've been having pretty sultry weather lately and can't think of a better way to celebrate Mother's Day than with a good bite of ice cream cake. Yum! Swensen's Carnation Strawberry ice cream cake is packed with chunky bits of strawberries for a gratifying bite that all mums will love. If chocolate is your cup of tea, by all means, have a chocolatey celebration with Swensen's chocolate-flavoured ice cream cakes. Either way, here's to a cool celebration!
14. Thermal water bottle
Gift Mum a pressie to help her beat the sudden heat build-up in Singapore. Much needed! This snazzy thermal stainless steel water bottle by THEIMPRINT will also be a great incentive for her to stay hydrated – Taking a leaf out of a pro-islander's books! We can't get enough of those classy bottle skin tones that will add a hint of style every time Mum takes a sip. Want to make it extra special? Personalise it with her name on it, and voila!
15. Treat mum to a new watch
Jewellery is always a treat and makes for an excellent Mother's Day gift, so how about a new watch for the leading ladies in your life? Cocomi has options from August Berg, BERING, Coach, Boss plus super-pretty Olivia Burton pieces. Make sure you check out their gift sets that can include elegant jewellery options – and for those who are running very late to the gift-buying, you can click and collect in 15 minutes!
16. Pandora
This Mother's Day, reach into Pandora's box and surprise Mum with a stunning heart clasp bangle that will sweep her off her feet. Best part? It comes free with a minimum spend amount! Yay! You can choose a sterling silver design, available with a minimum purchase amount of $180 or a 14k rose gold-plated with a minimum spend of $230. So make her day extra spesh with this limited-time Mother's Day offer available till 14 May 2023. Note: read through the terms and conditions before making your purchase.
17. Mix it up with non-alcoholic cocktails from Lyre's
Do you think mum would fancy celebrating Mother's Day with a cocktail but would like to avoid a pesky Monday morning hangover? Lyre's have the answer with their alcohol-free cocktail sets. Just as delicious as the alcoholic versions but without the headache. Hooray!
18. Do it all and design your own gift box – flowers, chocolates, beauty products and more!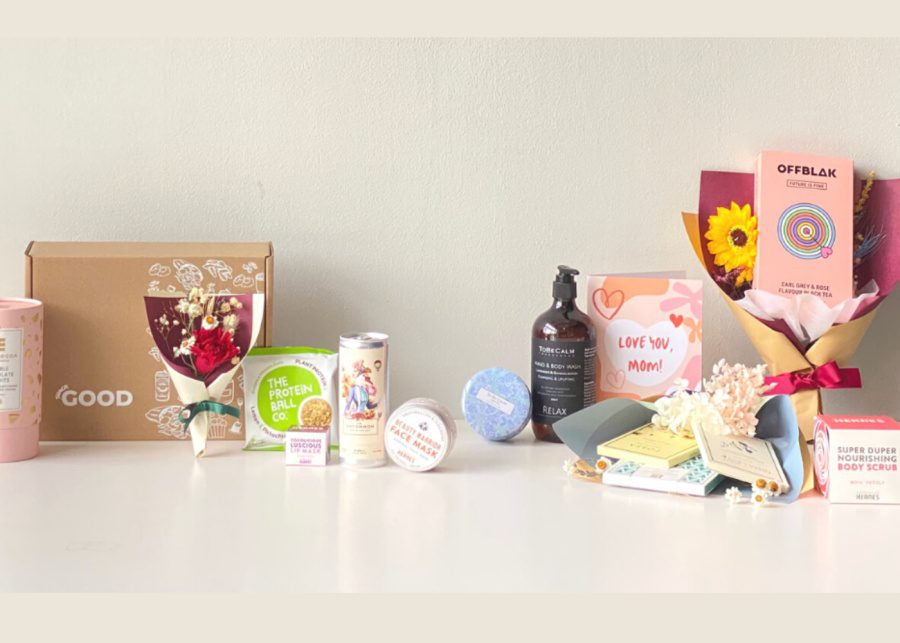 Does mum have eclectic tastes, and like a bit of everything? Try customising your own Mother's Day gift box with our friends at Snack Good. Choose from a selection of beauty products and skin care items, flowers, chocolates, candles and other bits and bobs sure to please even the fussiest Ah Ma!
19. Gift some pampering goodness!
We can never say no to pampering gifts, and we've got Kew Organics high on our list for a bit of TLC this Mother's Day. We love their Deluxe Hydra Nutrient Mist – a nifty hybrid of serum and essence condensed into a mist. You could also send mum for a little R&R with a spa treatment.
20. Spoil mum with beautiful jewellery
Does mum love a bit of sparkle? Take gift-giving to the next level with a gorgeous bangle, bracelet, necklace or a stunning new pair of earrings to celebrate Mother's Day this year. We love these golden nature-inspired designs from RISIS, especially with the Singaporean-inspired orchids for a little touch of local.
21. Indulge in cakes and treats (even if mum has allergies!)
If mum has a sweet tooth, then why not indulge in some delicious treats for the whole family this Mother's Day. Tigerlily Patisserie brings the royal treatment to Mother's Day this year with a stunning limited edition Camellia Crown cake which will win huge points from mamas. Looking to take it up a notch? Add a bouquet of blooms to your cake order by opting for the special pre order bundle from 17 to 30 April 2023 at an early bird price.
More cake surprises – We also love this beautiful floral cake from ROA (with a gorgeous bouquet of bean paste flowers on top – heavenly!) that is also ethically made without the use of any animal products. This means no eggs, dairy, soy, nut or gluten. If allergies aren't an issue, you could go for a traditional treat fest of Chinese piah-inspired mochi scones and Strawberry Rose burnt cheesecake from Humble Bakery
22. A finger-lickin gift
Why stop at cakes when you can also get a hearty finger-lickin gift for mum to feast on on her spesh day. The KFC x Deliveroo 8 pcs Mother's Day Feast comes brimming with the crunchiest and delish chic-tastic bites. We are talking about hot & crispy tenders, popcorn chicken and fries. Best part? It's available for just $39.95 and packed in the prettiest heart shaped two-tiered box, perfect for the superwoman in your lives.
Available for delivery orders at KFC outlets including Clementi Mall, Parkway Parade, Far East Plaza and Bedok Town Square via Deliveroo
23. Janice Wong Tea Time Hamper
That first cuppa in the morning sets the tone for a brew-tiful day, especially for us mums. And we need it even more when the bubbas are tiny and fidgety come bedtime. Gift mumma that all-important sip of goodness with a Janice Wong Tea Time Hamper. The hamper has a hot chocolate premix perfect for a rainy day, drip coffee filter bags for a grogginess-busting sip and a cookie jar for an indulgent bite. Need we say more?
24. Make a difference and make someone else's Mother's Day
If you're struggling with gifts this year, remember it's the thought that counts. How about donating to a charity close to Mum's heart? There are loads of charities out there that would value any support. For example, Curious Thoughts Giving are running a Mother's Day campaign to assist mothers from low-income backgrounds. One way they are doing this is through a Mother's Day campaign, which is focused on alleviating the financial burdens on mothers and is calling for donations of essential items such as diapers, milk formula, as well as self-care items for mothers. Check out the site for more details.
25. And don't forget we love homemade gifts too!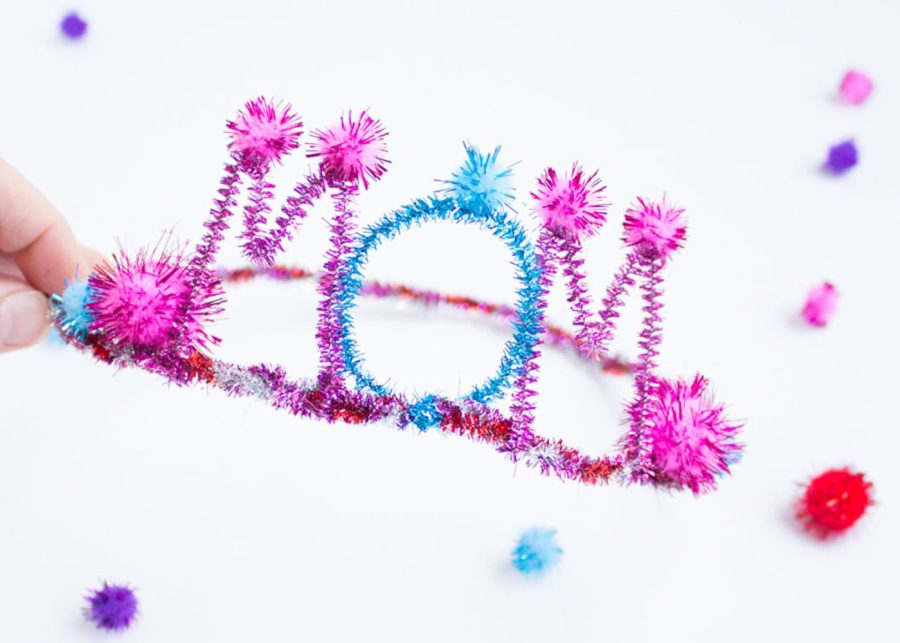 Nothing melts our hearts like Mother's Day gifts that are DIY crafts and cards from the littlies, so dads, take note!  And, for further inspo on all things related to Mother's Day gifts, check out what us HoneyKids mums want this Mother's Day. Although truth be told, the best part about Mother's Day is breakfast in bed, and getting to spend time together as a family (after a lie-in, of course…!)
And psst – if all else fails, just tell mum how much she means to you – just like us in our vid below!
Top image: Ekaterina Shevchenko