Photography: Sarah Brown via Unsplash
Looking for ways to give back to society? Donating your gently used goods to charity is a great way to improve the lives of others while minimising waste!
Since Marie Kondo-ing your home, have you been thinking about where to donate clothes, furniture, household goods, toys, and books to somebody more in need? The old adage 'It's better to give than to receive' could not be more relevant here in Singapore, where many of us have more than we need. Donating your pre-loved (and gently used) items is a great way to give back while minimising waste. Read on to find out charities to donate to in Singapore, then round up the kids and start sorting!
Charities to donate to in Singapore
1. Blessings in a Bag
Where: Blessings in a Bag is a community organisation powered by youth for youth, providing the necessary resources to help children and youth in Singapore grow into resilient, compassionate and emotionally intelligent individuals. It partners with social service groups to connect people with the needy, collecting donations and used goods for use in local community programs.
What: Items can range from household products to furniture to educational toys. View its wish list for regular updates on what it's looking for.
Blessings in a Bag, #08-06A, 315 Outram Road, Tan Boon Liat Building, Singapore 169074
2. Dignity Mama
Where: Dignity Mama aims to enable and empower young adults with disabilities by providing them with vocational opportunities. Its micro-enterprise model provides caregivers and differently-abled individuals with the ability to start small businesses through a steady supply of zero-cost products like second-hand books.
What: Donate children's books, comics, magazines, fiction and non-fiction books to Dignity Mama. Take a look at the site for specifics on what not to donate!
Dignity Mama, Ng Teng Fong Clinic and National University Hospital (Medical Centre)
3. It'sRainingRaincoats
Where: ItsRainingRaincoats (IRR) is an initiative that aims to improve the lives of migrant workers in Singapore and runs a variety of initiatives throughout the year to do just that. Alongside monetary donations, they also accept in-kind donations of various items, from clothing to luggage and electronics.
What: Lots of items! Check out the site below for all the details.
ItsRainingRaincoats (IRR), various dropoff points 
4. The Humanitarian Organisation of Migrant Economics
Where: The Humanitarian Organisation of Migrant Economics (HOME) is an anti-trafficking body that aims to celebrate and protect a migrant worker's dignity and rights. With about 1.4 million migrant workers in Singapore, HOME has helped countless migrants, some of whom have been victims of human trafficking or forced labour. HOME also provides shelter, health screenings and a variety of vocational courses through HOME Academy.
What: Household items, such as detergent, cleaning chemicals and toiletries, will help those living in HOME shelters. HOME Academy welcomes items to further training, such as desktop computers, laptops, household appliances, and healthcare equipment. Monetary donations can also be made online here, this will go to assisting migrant workers with basic medical, dental treatment, skills training and various necessary expenses.
HOME, more information available online
5. Pass-It-On
Where: Pass-It-On is a non-profit project started by Central Singapore CDC and managed by the Helping Hand. It seeks to act as a web platform for the distribution of unwanted yet useful items like medical aids and furniture. It connects the public to Voluntary Welfare Organizations (VWOs), which in turn, can request items on the "Wish List".
What: Home appliances, home furniture, medical aids, mobility aids, learning aids.
Pass-It-On, more information available online
6. The Food Bank Singapore
Where: The Food Bank is a place for companies and people to deposit or donate food for those in need. Founded by two passionate people with a determination to fight hunger and reduce food wastage, Food Bank supplies its beneficiaries with food items via its network of partners, including voluntary welfare organisations (VWOs), charities and soup kitchens.
What: Make a deposit, such as canned food or dried goods, at the Food Bank premises or at one of the 80 donation boxes scattered around the island that've been adopted by schools, offices, malls and condos. You can also donate some funds to help the organisation or pledge a meal for families and individuals who need food urgently.
The Food Bank Singapore, 218 Pandan Loop @ Xpace, Singapore 128408
7. MINDS Shop
Where: The Movement for the Intellectually Disabled of Singapore (MINDS) aims to empower persons with intellectual disabilities and help them participate as fully as possible in society. MINDS Shop Plus stocks a range of carefully selected furniture, clothes and collectables, and houseware. It also acts as a great avenue for the intellectually disabled to learn how to interact with customers.
What: Donate furniture, homewares and collectables.
MINDS Shop, Block 71, Redhill Road, Singapore 150071

8. Room to Read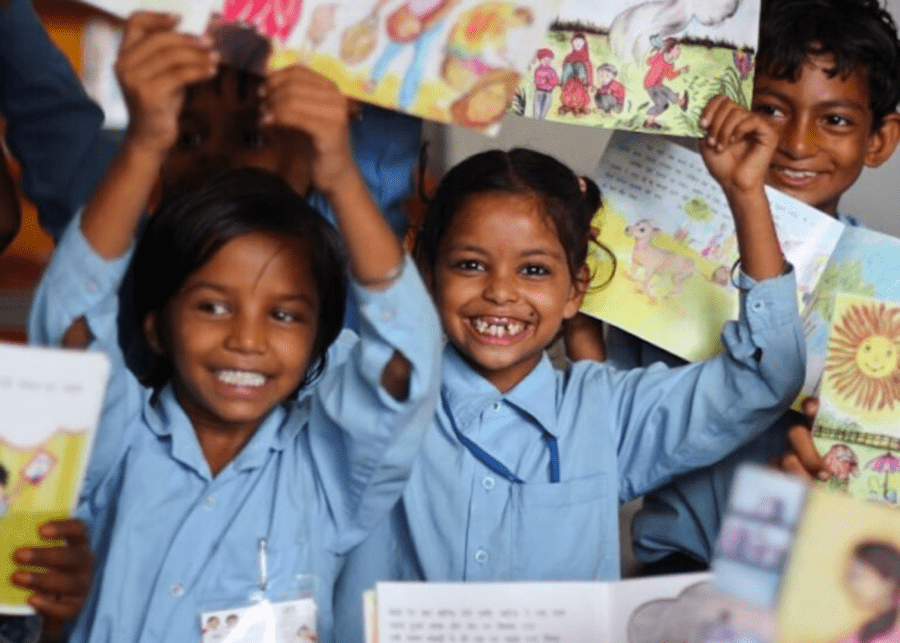 Where: Room to Read started in Nepal and now has chapters in more than 20 countries around the world. Its programmes have benefited more than 23 million children so far, and the organisation hopes to promote literacy and gender equality in education.
What: The Singapore chapter of Room to Read hosts book swaps from time to time. Be sure to keep your pre-loved reads stacked so you're ready to donate books when the time comes. Check out the Facebook page for event updates.
Room to Read, more information available online
9. Babes Pregnancy Crisis Support
Where: In a society where teen mums can sometimes be marginalised, Babes Crisis Pregnancy Support lends a helping hand to pregnant teenagers (21 and below) who need support in making an informed decision when it comes to their pregnancy.
What: Monetary donations will go to providing formula milk for babies, diapers, medical checkups, and skill workshops for young mothers.
Babes Pregnancy Crisis Support, more information available online
10. Salvation Army Singapore
Where: One of the more well-known charities to donate to, the Salvation Army is great for hunting vintage knick-knacks and furniture. Committed to lending a helping hand to the underprivileged, there are programs to reach out to different aspects of the community like the elderly, families and children in need of care and protection.
What: Salvation Army donations are varied, and they take many items. To donate furniture or other bulky items, you can arrange to have it collected for a fee.
Salvation Army Singapore, multiple locations including Bishan, Upper Bukit Timah and Tanglin
11. H&M global garment collecting initiative
Where: The H&M global garment collecting initiative promotes textile recycling (tons of clothes end up in landfills every year!) and reduces waste. Your old clothes will be given a new lease of life by either being marketed as second-hand goods or reprocessed as textile fibres or insulation materials if they're no longer suitable for wear.
What: If you're wondering where to donate clothes, this is a fab and easy initiative. Whether they're worn, torn or completely out of style, all old clothes are worthy of being donated to this initiative. Simply drop them off at the nearest outlet. You'll receive a voucher with a discount on your next purchase – win!
H&M, multiple locations
12. Metta Welfare Association
Where: Metta Welfare Association has nine welfare centres providing residential and daily support, including activities, rehabilitation, respite care and education for special needs and elderly folk around Singapore.
What:  Metta have various donation-in-kind plans you can help with; check out the website for the latest drive (details below).
Metta Welfare Association, 32 Simei Street 1, Singapore 529950
13. Oasis Second Chance Animal Shelter (OSCAS)
Where: Love dogs and/or have a dog of your own? Oasis Second Chance Animal Shelter (OSCAS) is a registered charity and non-profit dog shelter in Singapore that rescues dogs from the streets. Around 100 Singapore Specials regard OSCAS as their home.
What: Aside from financial contributions, the organisation also accepts in-kind donations, helping its dogs lead healthy and comfortable lives. Food supplements, grooming and hygiene products, and doggie accessories are what the furry friends and kennel caregivers wish for. Purchase items directly from its partner retailers and get them delivered to the shelter for free. Otherwise, contact them directly to coordinate if you have in-kind donations on hand.
OSCAS, Block R, The Animal Lodge, 59 Sungei Tengah Road, Singapore 699014
14. Donate used children's and adult books to gain and give knowledge
Where: Books Beyond Borders is a social enterprise that collects secondhand books and sells them off. The generated profits, after deductions of business expenses and community donations, are channelled towards improving access to education in some of the most rural parts of Nepal.
What: Too many books and not enough space? Don't throw them out! Collect all the books that you don't need anymore, check their conditions, and send photos to the organisation for donation assessment. You can refer to its Giving Guide for more detailed information on the donation procedure. If you prefer to donate monetarily, head over to its Give Asia page and pledge your support.
Books Beyond Borders, Kong Beng Industrial Building, 41 Jalan Pemimpin #03-01E, Singapore 577186
Want to donate to a charity? Read these tips
Donate meaningfully. When looking into charities to donate to, understand the organisation's mission and the items most needed by recipients of donations.
Donate appropriately. Before you give your things away, consider whether you'd purchase them at a second-hand store. Check items for wear and tear and make sure they're still in usable or good condition. Otherwise, the donation centre may have to throw them away. That doesn't sound like a big deal, but the cost of disposing of masses of unusable donated goods is a serious financial burden.
Donate efficiently. Help make the volunteers' jobs easier by taking a few extra minutes to organise and pack things in groups that go together.
Looking for more charities to donate to in Singapore? Check out these volunteering opportunities for adults and kid-friendly charities too!