Photography: The Better Toy Store
Nothing beats our kids' big grins when they get gifted a new toy. So to put some smiles on their dials, we've found some of the best toy stores in Singapore to kit out the perfect playroom...
Our kids are well versed on what department stores to hit up for a decent toy section, but where do we go when we need more than generic toy shops full of plastic and flashing lights? When it comes to a special gift for a toddler, child or tween, we need THE best toy stores in Singapore. But before you trawl through every shopping mall in Singapore on your toy shop quest, try one of our favourites. You may just find that quirky toy you never knew you needed! Don't forget as well that if you're wondering where to buy toys in Singapore, there are some great online stores, too.
The best toy stores in Singapore
1. The Better Toy Store
The Better Toy Store lives up to its name with its range of carefully curated, award-winning toys: you'll absolutely find something fabulous for all budgets. At each of the various store locations dotted around Singapore, you'll find a gorgeous array of quality toys carefully chosen for their craftsmanship and durability, ensuring years of safe and robust play. Yep, pick an age-appropriate pressie for your mini-me now and rest assured it'll allow for a different facet of play as bub advances in age – how's about that for bang for your buck! Our fave pieces? We love the bright and snazzy jigsaw choices, fun wooden instruments, animal figurines (check out our party hat tutorial to get them looking fabulous!), animal rockers (pictured above) and the environmentally-friendly gifts by Plan Toys (made from rubber wood, people!).
Where: Various locations
2. Toytag
If you want to buy kids' toys, you absolutely need to make a pitstop at Toytag. This online toy store not only has toys for all ages, but it's packed with some of the coolest games and kid-friendly gadgets around. We're talking everything from hi-tech toys for young tinkerers to educational toys that will help stimulate the tiniest of tots. We think surprising the kiddos with a 3D printing pen that little ones can use to print their very own toys will definitely bag you plenty of parenting brownie points! Still scratching your head about the perfect pick for your child? Call up its hotline to speak to a specialist who will steer you in the right direction for sure. Prefer to shop IRL? Swing by its Apex at Henderson store.
Where: 201 Henderson Rd, #06-02/03 Apex @ Henderson, Singapore 159545
3. The Children's Showcase
The Children's Showcase is a one-stop store for mums and kids stocks a fantastic range of high-quality products from all over the world. Kiddos will love the range of craft kits, wooden toys and cool puzzle games, while grown-ups get to lust over the seriously pretty picnic and homeware collections. And can we take a moment to discuss the MERMAID TAILS! So much swoon.
Where: Locations in Tanglin Mall and Cluny Court.
4. Sensational Play Shoppe
Sensory play toys are a big part of the cool collection of toys available from Sensational Play Shoppe. If you're a parent of a child who has to touch EVERYTHING, you'll want to fill your basket with touch and feel letters, cute stress toys (for us or for them?) and discovery putty!
Where: online only.
5. Playhao
If you have a budding engineer among your tots, then the Crazy Forts from Playhao need to go on your radar immediately. We're also crushing on its range of colourful Anker wooden block sets and Sirch Rive Gauche tres chic dollhouses. Oh, to be a child again.
Where: 583 Orchard Road, #02-15 Forum The Shopping Mall, Singapore 238884
6. Hamleys
While it may not have quite the pizazz of its famous London counterpart, Hamleys in Singapore still has plenty of great toy picks for kids of all ages. Expect the usual assortment of LEGO, Fisher Price et al, but also look out for art 'n' craft goodies, outdoor toys (including a full swing set: the search for swings in Singapore is our never-ending quest), and awesome water play toys.
Where: 6 Bayfront Ave, #B1-56 – 57, Singapore 018974
7. Tickle Your Senses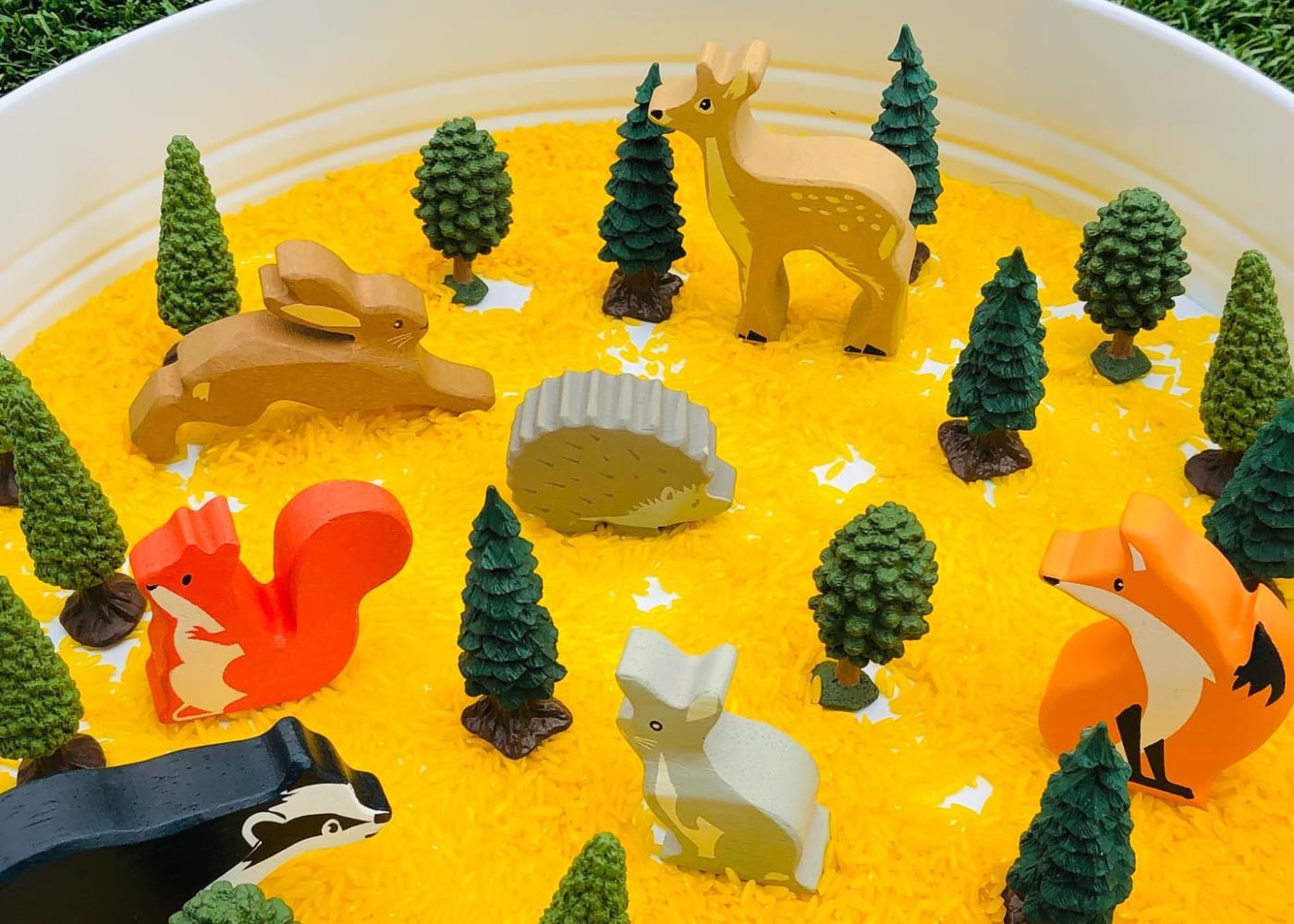 We're big fans of sensory play, and this two-mum team has just the online toy shop of our dreams. The kids will be able to grab their share of coloured rice, water beads, kinetic sand and fistfuls of playdough made with an original recipe (all of the fun and none of the smell). Tickle Your Senses also has printables on its website and storytime workshops to get you started. We absolutely love its story kits of engaging picture books paired with suitable sensory toys, plus every kit is kid-tested, so you know it's a surefire win to leave everyone tickled pink!
Where: Mostly online but find products at selected stores.
8. KYDZ
Looking for tiptop educational toys for kids of all ages and needs? Kydz has just the ticket. With toys sourced from all over the world (and some designed by owner Gary Seow himself), you'll find everything from puzzles to teaching aids. There's also Montessori materials for kids, especially those with special needs. They're easy on the wallet, too, so it's definitely worth it to splurge a bit to get free delivery on orders of over $100.
Where: 3791 Jalan Bukit Merah #01-02, [email protected], Singapore 159471
Looking for more places to buy kids toys in Singapore? Check out these online toy stores too!