Image: __ drz __ via Unsplash
Nothing beats our kids' big grins when they get gifted a new toy. So to put some smiles on their dials, we've found some of the best toy stores in Singapore to kit out the perfect playroom...
The little red dot is truly every kid's paradise, where the red carpet of fun-tainment is rolled out at every corner. We are talking about the best outdoor parks and playgrounds to explore with the fam to kid-friendly indoor spaces like restaurants, museums and don't get us started on the staycays. And that's not all! To add to this fun-quation, the island has tons of toy stores brimming with everything fun under the sun. So without further ado, let's hit up some of our favourite stores across the island to give your littlie's toy box the best makeover yet!
The best toy stores in Singapore – 26 super toy stores in SG!
1. The Better Toy Store
The Better Toy Store lives up to its name with a carefully curated range of award-winning toys. Think better craftsmanship and durability, ensuring years of safe and robust play. How's that for bang for your buck?! Our fave? The bright and snazzy jigsaws, fun wooden instruments, animal figurines (check out our party hat tutorial to get them looking fabulous!), animal rockers (pictured above), and the environmentally-friendly gifts by Plan Toys (made from rubber wood, people!).
Where: Various locations across Singapore, including Paragon, Plaza Singapura and Tanglin Mall
2. Toytag
Toytag not only has toys for all ages but is packed with some of the coolest games and kid-friendly gadgets around. We're talking about everything, from hi-tech toys for young tinkerers to educational toys that will help stimulate the tiniest of tots. Our pick? We think surprising the kiddos with a 3D printing pen for printing their own toys will bag you plenty of parenting brownie points! You are Welcome! Pssst.. Free island-wide shipping happening now!
Where: 201 Henderson Rd, #06-02/03 Apex @ Henderson, Singapore 159545
3. The Children's Showcase
The Children's Showcase is a one-stop shop that stocks a fantastic range of high-quality products from across the world. Kiddos will love the range of craft kits, wooden toys, and cool puzzle games, while grown-ups get to lust over the pretty picnic and homeware collections. And can we take a moment to discuss the MERMAID TAILS! So much swoon.
Where: Tanglin Mall and Cluny Court
4. Kiddy Palace
You heard right! Palace indeed! And aren't we spoilt for choice with its expansive range of toys? From interactive toys for little learners to science experiments for curious tweens, there's something exciting on the shelves for all age groups. Best part? You don't need to shell out the big $$ to buy something decent. We simply adore the Activity and Entertainment series of multifunctional walkers, rockers, bouncers, and play gyms. And which kiddo wouldn't want to cook up a storm in a Disney Minnie 3 in 1 Kitchen in a Trolley Case? All hearts!
Where: Kiddy Palace, Multiple locations across Singapore
5. Playhao
If you have a budding engineer among your tots, then the Crazy Forts from Playhao have to be on your radar this very instant! We're also crushing on its range of colourful Anker wooden block sets and Sirch Rive Gauche tres chic dollhouses. Oh, to be a child again.
Where: 583 Orchard Road, #02-15 Forum The Shopping Mall, Singapore 238884
6. Cubewerkz
If you have tiny puzzle-solving enthusiasts in the pack, Cubewerkz is your place to be. This one-stop-shop has a wide range of puzzle-themed toys from a host of different brands that your kiddo will love. It's time to give those grey cells a good workout!
Where: Including 1 Brooke Road, Katong Plaza, #02-32, Singapore 429979 and consignment shops at many locations
7. Simply Toys
If one from your pack is an avid figurine collector, we know just the place to fuel that interest. Simply Toys has a wide range of collectables on its shelves that will make your littlie go absolutely bonkers! Plus, new releases keep hitting this spot every now and then. Think everything Funkoville, Banpresto MARVEL characters and more.
Where: stores at City Square Mall, Vivocity, Plaza Singapura and Paya Lebar
8. Tickle Your Senses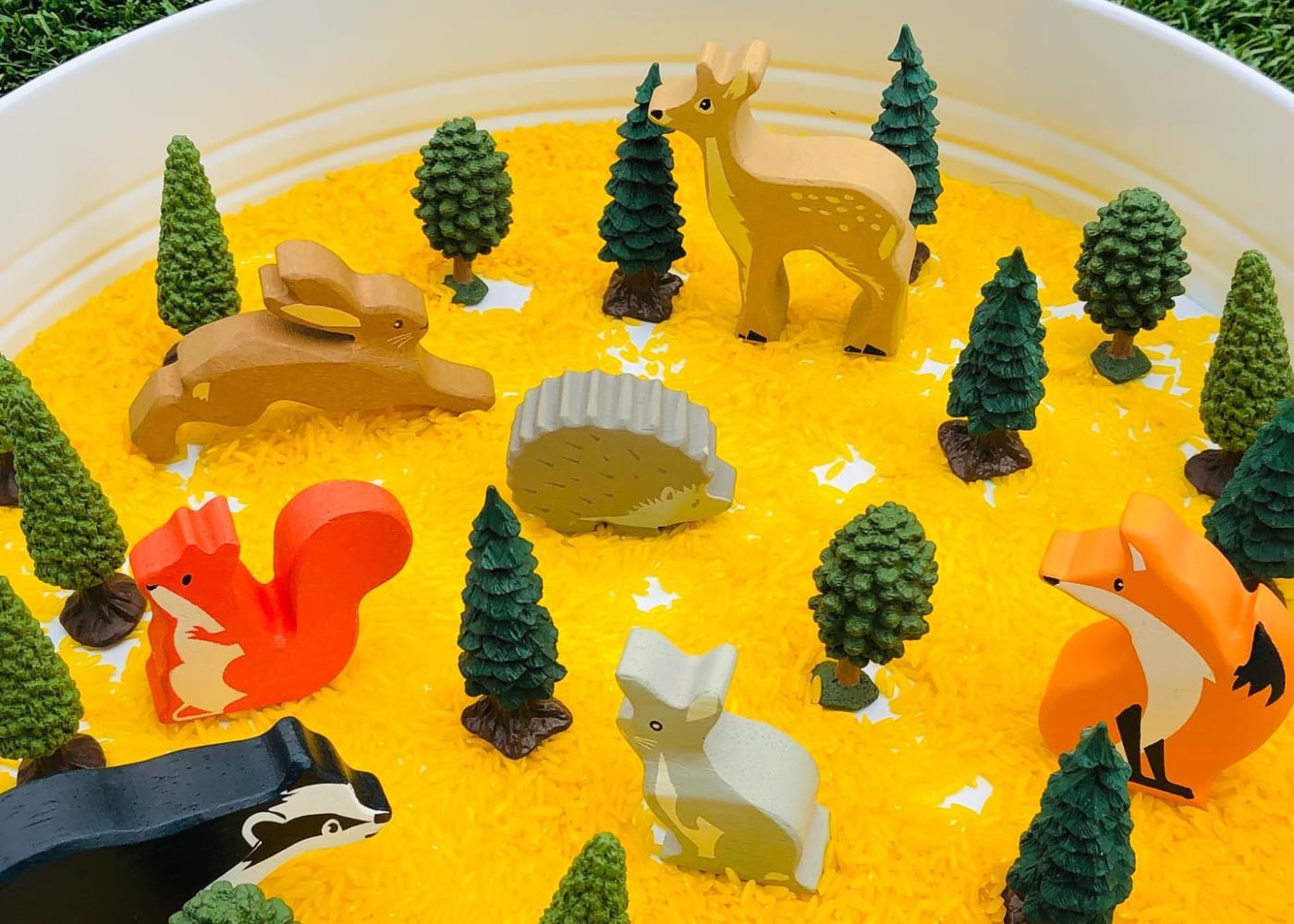 We're big fans of sensory play, and this two-mum team has just the online toy shop of our dreams. The kids can go ballistic with coloured rice, water beads, kinetic sand, and fistfuls of playdough made with an original recipe (all of the fun and none of the smell). And that's not all! Tickle Your Senses also has printables on its website and storytime workshops to get you started! We love its story kits of engaging picture books paired with suitable sensory toys. Plus, every kit is kid-tested, so you know it's a surefire win to leave everyone tickled pink!
Where: You can find products at selected stores locations
9. KYDZ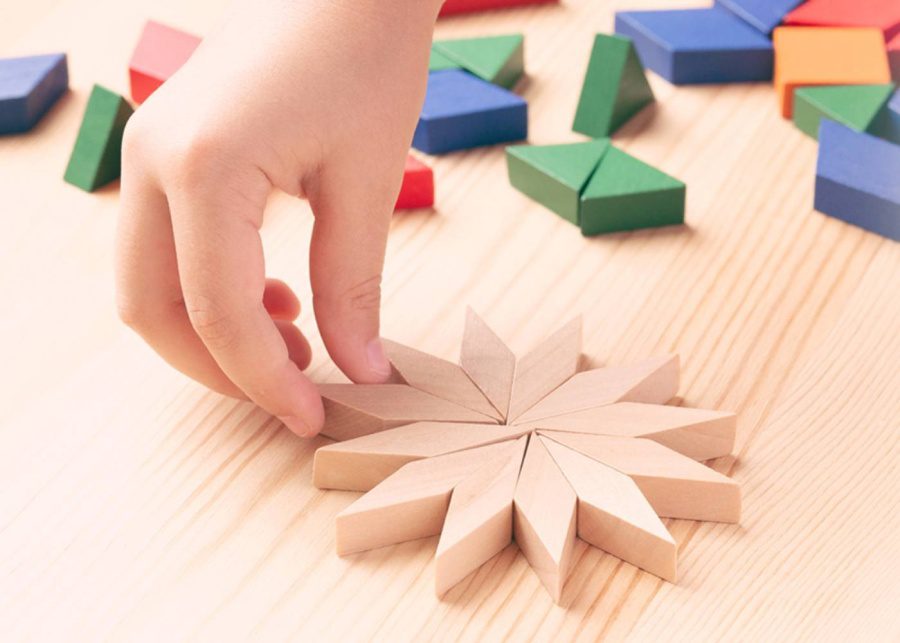 Looking for tiptop educational toys for kids of all ages and needs? Kydz has just the ticket. With toys sourced from all over the world (and some designed by owner Gary Seow himself), you'll find everything from puzzles to teaching aids. There are also Montessori materials for kids, especially those with special needs. They're easy on the wallet, too, so it's definitely worth it to splurge a bit to get free delivery on orders of over $100.
Where: 3791 Jalan Bukit Merah #01-01/02, E-Centre@Redhill, Singapore 159471
10. Little Shop
If you are looking for toys that inspire and are fun, we have just the pick for your little ones. Little Shop offers an experiential concept where the kiddos can interact with a range of award-winning toys before you touch your wallet. If it's a thumbs up with the tried and tested, go ahead and make that purchase without hesitation! How awesome is that?! Don't miss out on Little Shop's very cool range of Glow-in-the-dark Puzzles, which will be so much fun for your tinies to put together.
Where: 6 Raffles Boulevard, 02-25, Marina Square, 039594
11. Le Petit Society
Although Le Petit Society is known for its versatile range of fashionable children's clothing, it also happens to be well stocked on the toy front. And we mean some really cuddly, delicious, adorable, and squishy-looking toys that will catch the attention of any kiddo. Don't miss out on their huge selection of Jellycat and Moulin Roty toys that will blow your mind away!
Where: The Paragon and Downtown Gallery
12. Bricks World
Tap into your child's creative side and let them go ballistic with the multifaceted experience this toy store has to offer. Yep, you guessed right! We are talking about the LEGO experience by Bricks World, and the enthusiasm for LEGO, as we all know, will never ever die! Let your child build up a storm from an array of colourful brick blocks and try their hand at exploring different themes too. With a varying range of building complexity, Bricks World has something to offer for every age group of the fam. Even you!
Where: Multiple locations across Singapore, including ION Orchard, Vivocity and others
13. Department stores – Metro, OG, Takashimaya
Toy shopping at department stores is always handy, as you can check out multiple genres of items in one shopping trip! Head to Metro located in malls Causeway Point and Paragon, for everything from Lego to Barbies, puzzles to dolls, with lots of big-name brands on offer. We love Takashimaya's toy department, which always has the latest Nerf guns and super cute Sylvanian Families dollhouse displays (plus the toys are right next to the prams and baby care section) OG has various locations and lots of cool toys for all ages, so worth checking out!
14. Motherswork
With over 50 carefully curated toy brands under one umbrella, Motherswork lives up to its name as a go-to place for mothers to shop for their kiddos. The shopping and retail store journeys with women through motherhood and shines the limelight on early childhood learning. Catering to children from birth to 8 years of age, the brand showcases an array of developmental, pretend play, outdoor, and bath toys too. With that said, we have to make a mention of the Vespa GTS mini electric ride-on kids scooter Motherswork has in store. Not only will it make for a fun ride for your child, but the Vespa mini will definitely have some heads turning for sure!
Where: Great World and Tanglin Mall
15. My Toy Shop
My Toy Shop is a one-stop shop with a myriad of toys for your little ones to choose from. Don't miss out on the building block sets it has in store to build on your child's cognitive strength. The Avengers compound battle-building game is a great one to catch and will surely keep your little ones engaged for hours.
Where: Jelita Shopping Mall
16. Toys "R" Us
Toys R Us, as we all know, is a mega-chain retailer famous for its assortment of toys for children of all age groups. With over ten retail stores across the island, this toy haven needs no introduction. Don't be surprised to find yourselves spoilt for choice at any of its retail stores. With so many exciting deals and sales to catch, you are bound to leave with a huge stash of goodies that will satisfy your kids for a good amount of time. Our fave pick from Toys R Us will hit the sweet spot for all Peppa Pig fans. Check out the Peppa Pig 48 Pieces Glitter Puzzle. Psst…it's loaded with sparkly glitter too!!!
Where: Multiple locations across Singapore
17. Pokemon Center
Hoot! Hoot! Calling all video game fans! We know just the place you should have on your radar. The Pokemon Center in Jewel Changi Airport Singapore is the first of its kind outside Japan in Asia, and it's a no-brainer what it has in store for you. Besides having an expansive range of Pokemon merchandise, the store also showcases some squishy plush toys faves and figurines that your little ones will simply adore. So what are you waiting for?!
Where: Jewel Changi Airport
18. T For Toys
If you are scouting for fun games to play together with your littlies, we know just the place you should hit up. T for Toys is a one-stop shop stocked up high with parent-child interaction games for a fun bonding sesh with your tinies. Besides games, the retail outlet also keeps a variety of wooden educational toys in stock which you could explore. The good news is you can try the games before shelling the $$. Tick!
Where: 18 Tampines Industrial Cres, #01-02A Space@Tampines, Singapore 528605
19. Action City
Here's something special for those in the collectors club! Famous for its Bearbrick collectables, Action City showcases a unique and expansive range of toys, from Disney characters to aliens and goblins, all under one roof! So if you have a comics enthusiast under your nose, Action city is the place for you to be!
Where: Multiple locations across Singapore, including Marina Bay Sands, Jewel Changi Airport etc
20. Mothercare
This brand needs no introduction and is a familiar pitstop for most new parents or parents-to-be across the island. With their seasoned expertise, you may rest assured that your early parenthood needs are well taken care of under one roof. Mothercare is well stocked on age-appropriate toys for your child's early growth years. We are talking about colourful stimulating toys for infants to encourage exploration, problem-solving toys for toddlers to encourage thinking patterns, and so much more!
Where: Multiple locations across Singapore, including Paragon Shopping Centre, Marina Square, Plaza Singapura etc
21. Get Hacking
STEM (Science, Technology, Engineering, Maths) is all the rage today, and your little tinkerers can get into the groove from an early age. Get Hacking is a one-stop shop to tap into your child's sequencing, estimation, problem-solving, and planning abilities with a wide range of tech-enabled toys to choose from. So if robotics, electronics, and craft activities spark your kiddo's better attention, you now know exactly where to go. You're welcome!
Where: #06-19 Apex @ Henderson, Singapore 159545
22. Battle Bunker
We love to add some board game fun into the mix, and Battle Bunker is where you can hop on the board game wagon with your kid and clock in some invaluable family bonding time. Psst, you can even rent games from Battle Bunker's in-store library!
Where: 201 Victoria Street, Bugis+ #03-16/17 Singapore 188067
23. Games @ Pi
Games @ Pi is a board game haven in the heart of Orchard Road and is a super fun place to explore all your board games/tabletop war game needs. Some of the many noteworthy brands stocked under the Games @ Pi umbrella include Catan, Codenames, Dungeons & Dragons, Warhammer, and Pokemon TCG, to name a few. If any of the above-mentioned games sounds new to you, how about booking a table at Games @ Pi to explore their expansive board game library?
Where: 220 Orchard Road, #03-01 Midpoint Orchard, 238852
24. ToyStation
ToyStation is the go-to toy store for many Singapore families and with good reason. It stocks 90% of the world's international toy brands under one umbrella, and you will agree that this makes toy shopping for parents a lot easier! ToyStation showcases a wide range of premium constructive toys for different age groups on the shelves, as well as board games, LEGO Star Wars series, and collectables like Star Wars and action figurines, to name a few. Pretty cool!
Where: Thomson Plaza and Serene Centre
25. Tamiya Stargek
If you have a kid who is an automotive enthusiast on a constant prowl for the latest automobile model in the market, Tamiya Stargek is where all the action is at! The retail space showcases the newest models of tow trucks, motorcycles, turbo cars, buggies, land rovers, cruisers, grasshopper race cars, fighter jets, and the list goes on. The store even has a garage-style Tamiya gear assembly on site, and spare motor parts displays for those who like to put their engineering hat on. Now isn't that a dream!
Where: 178 Paya Lebar Rd, #01-03 Paya Lebar 178, Singapore 409030
26. Das Erzgebirge-Haus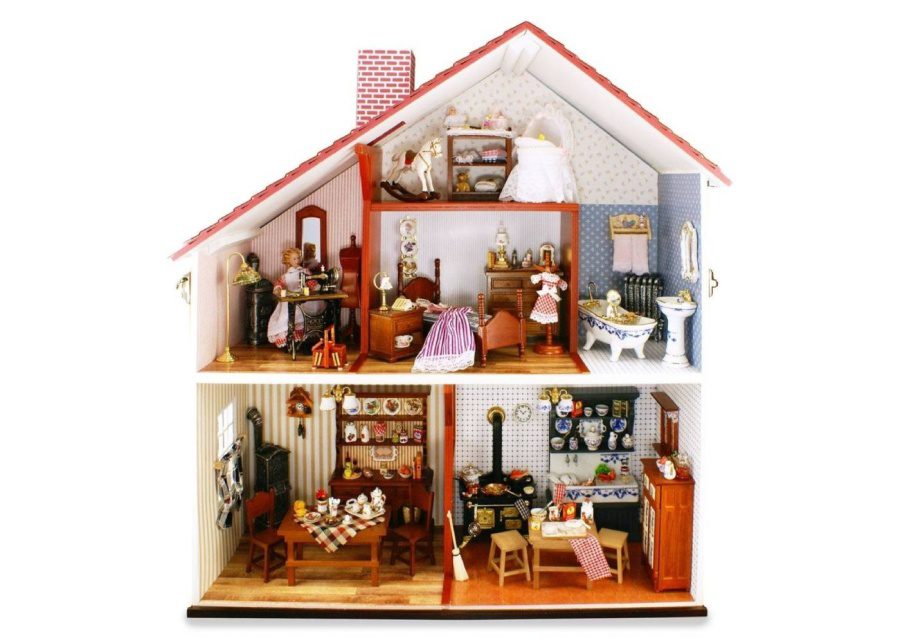 If handcrafted and traditional is the theme you are going for, this shop has just the collection of toys to match that criterion. Das Erzgebirge-Haus is a one-of-a-kind store in Singapore that takes the concept of toys to a different level by blending a bit of history into playtime. Each piece of the Erzgebirge range of wooden toys represents the history and tradition of Germany and is carefully crafted by skilled artisans. We recommend taking a trip down 'quaint lane' for a change because this store will surely charm your little ones silly.
Where: 290 Orchard Rd, #03-52 Paragon, Singapore 238859
Most of the above-mentioned toy stores have an online shop as well. If you are looking for more places to buy kids' toys in Singapore, do check out these online toy stores too!