Looking for the best online stores to buy toys in Singapore? We've got you (and the kids) covered!
Here's a fact for you: kids of all ages (even kids at heart!) love toys. From modern gadgets and jigsaw puzzles to board games and wooden toys for the little ones, we've put together a handy little list of Singapore's best online toy stores to shop for toys.
Where to buy toys online in Singapore
1. Pupsik Studio
Pupsik Studio specialises in toys and games for the little ones, so expect things like bath toys, plushies, rattle toys and more. The best part about shopping on Pupsik Studio is being able to buy other products for your newborn or for yourself if you're nursing.
2. Toytag
This one-stop-shop has everything under the sun to keep your wee-fidgety souls entertained. From the most cutting-edge gadgetry to stimulating educational games, name it, Toytag has it. Our advice? Hit the What's New and Best Sellers icons on their page to check out the best and hottest new arrivals in their toy box. A great way to stay up-to-date with the latest in the toy market.
3. Amazon.sg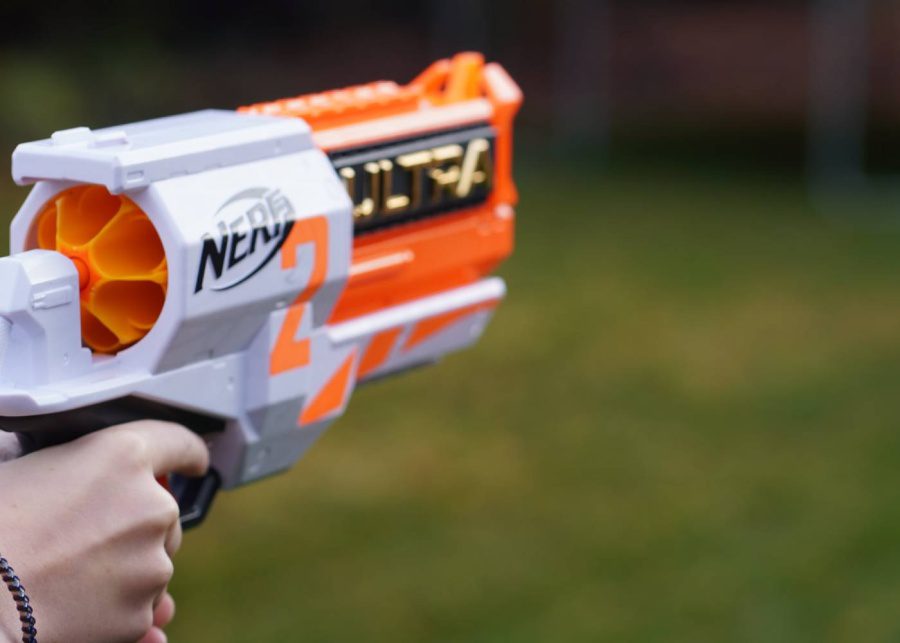 Amazon.sg may not be a run-of-the-mill toy shop, but with an incredible range of products on its site, it's one of the largest online toy stores in Singapore. It's got something for everyone, from action figures to Nerf guns and more. You also get free shipping with an Amazon Prime account.
4. T for Toys
T for Toys is a local enterprise piled high with toys little islanders adore. From capsule toys to musical toys and even activity sets, the options are endless! Looking for fun and educational toys for your tiny scientists? They have that too! So, register an account with T for Toys to shop online and even earn reward points. Delivery takes between three to four working days from the date of purchase.
5. Fishpond
Is there anything we don't love about Fishpond? You're spoilt for choice while shopping at this e-retailer, especially if you're looking for action figures from film franchises like Star Wars and Avengers.
6. The Better Toy Store
The Better Toy Store stocks a carefully curated range of award-winning toys your littlies will love to play with. Best part? You can pick and choose by theme online. From green toys to those that encourage open-ended play, your tinies will be well taken care of on the entertainment front! Our advice? Hit the 'Just In' tab to have the latest toys in the market in your cart. You can thank us later!
7. IKEA
We love the Swedish megastore for its awesome kids' furniture, but IKEA toys are also cute and very affordable! There are some cool wooden offerings, play tunnels and teepees, mini kitchens, toy cars… the list goes on. Don't forget to add some craft supplies to your basket while you're at it, we say.
8. Playhao
At Playhao, play is all about fun and entertainment for both kids and parents. If you are a parent scouting for safe, stylish and smart toys, then Playhao is your best bet! Something for a travel trip to keep the fidgety fingers busy? They have that too. And if you are looking to save up on the $$, the 'Save with bundles' icon is the one you need to check out.
9. Toyster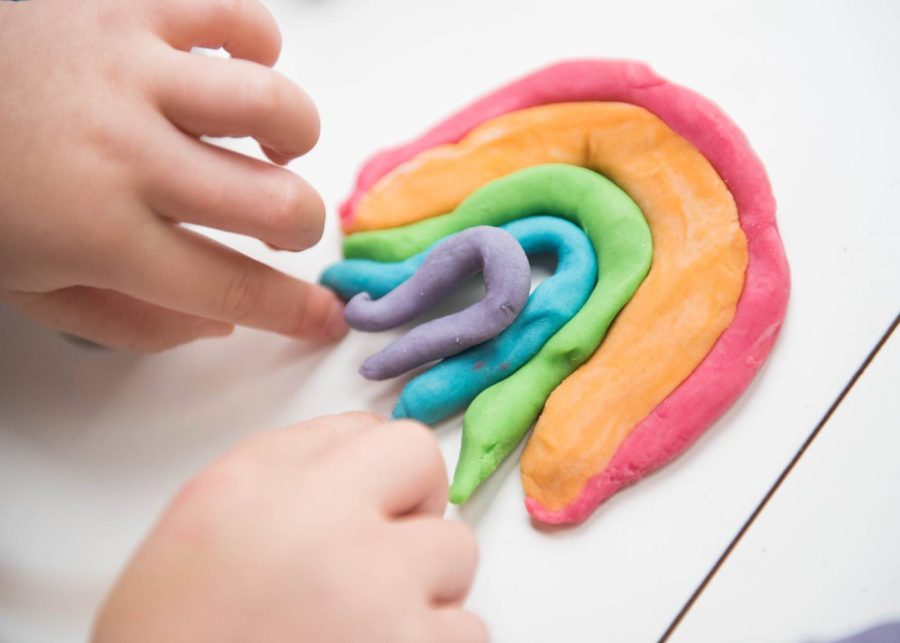 Whether it's dolls, board games, play vehicles or play dough, you name it, Toyster has it. And with all toys arriving within three days, there won't be any temper tantrums while waiting for delivery from this awesome online store. Check out the "best selling" category to get a taste of the day's top trending toys – there's something for kids of all ages!
10. Get Hacking
Calling mums and dads of all STEM enthusiasts! Get Hacking is a one-stop shop for all tiny tinkerers, and we say it's definitely worth having on your radar. You can look forward to plenty in the robotics department, electronic projects, curated science project kits, and more. A perfect pit stop to get those grey cells activated in a fun way!
11. Barefoot toys
Barefoot toys is the brainchild of parents Edeline & Yuan and was established based on their own experiences and learnings. With experience comes a brand stocked well with a carefully curated selection of quality toys that are safe, engaging, and fun for your kiddos. If you have a travel itinerary ready, we suggest checking out Barefoot toys' wide range of travel-friendly toys. Don't miss out on the HeyDoodle mats perfect for little Picassos when travelling.
12. The Toy Folks
The Toy Folks is a family-owned toy store in Singapore and a treasure trove of all things fun! It boasts handpicked educational toys to keep the littlies engaged and stir their curiosity about the world around them. If there are board game enthusiasts in the bunch, the store is well-stocked on that front as well. So much to choose from!
13. Sensational Play Shoppe
Sensory play toys are a big part of the cool collection of toys available from Sensational Play Shoppe. If you're a parent of a child who has to touch EVERYTHING, you'll want to fill your basket with touch and feel letters, cute stress toys (for us or for them?) and discovery putty!
14. Little Llama
If you are the kind of parent who prefers to explore open-ended play for your kiddo, then this is the place for you to be! Because Little Llama is all about free play and allowing your tiny tots to spark their own sense of creativity through play. Our pick? The Hix convertible construction toy for little bubs made with food-grade silicon is super fun for tingly little fingers!
15. The Elly Store
Although The Elly Store is a retail brand for kids' fashionable clothing, it also happens to be piled high on the toy front! With some familiar brands under its umbrella like Jellycat, it serves as a great pitstop to solve your kids' clothing and play needs all at once. The Connectix 40-piece Pastel Pack is perfect for creative little folks to discover shapes and forms in many ways.
16. Books Kinokuniya
Essentially a book worm's paradise, this Japanese brand also happens to showcase a large variety of toys for kids! Did you know that? Well, you're welcome. Books Kinokuniya's toy box comprises a wide selection of collectables, figurines, and puzzles to keep your kids entertained well beyond the page. So read up, play up, and make merry!
17. Nanoblock
Calling all little architects! This Lego look-alike is all the rage today with block-building enthusiasts! Created by Japanese brand Nanoblock this toy is unique because of its size, with its tiniest building bricks measuring just 4x4x5mm in dimension. Tiny right?! But that's the fun part! So if your kids love to experiment with size and complex compositions, Nanoblock is a quick fix in that department. They even have a series of famous architecture building models, including the Marina Bay Sands. Pretty cool, huh!
18. KEKA TOYS
Knock on wood because today is your lucky day! We are introducing you to your one-stop toy shop for some quality wooden goodies your kiddos will love! Introduce your bubs to a world of unplugged play at KEKA TOYS, where they can experience wooden textures and markings of nature while having a jolly good time. Our fave pick from its collection has to be the KLANGBAUM musical marble tree. Your kiddo will not only be entranced by the colourful tree but also the soothing musical chimes produced by the marbles as they hit each leaf of the tree. On that note, what are you waiting for?!
19. Natures Collection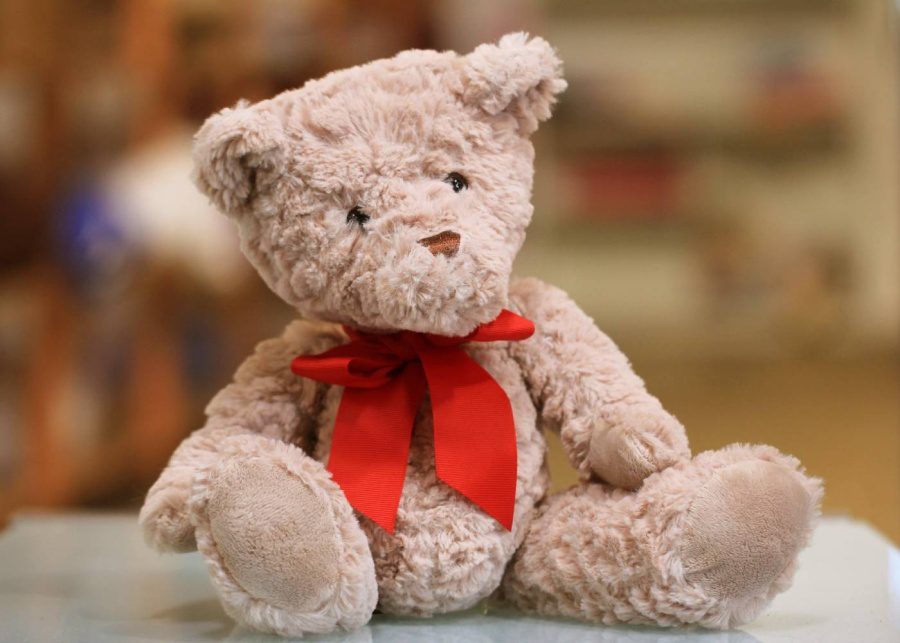 Looking for a special cuddly gift for that wee someone? Well, we have just the pick for you. Natures Collection is a speciality retailer store well stashed with a wide assortment of soft toys, plush toys, and stuffed animals. So let your kiddo go wild searching for their new cuddly friend to play with- because psst, you get brownie points at the end of it!
20. Kidmoro
Success, happiness, and good health are on every parent's wishlist for their little ones. Kidmoro answers this sweet little wish with toys kids will cherish for a happy and healthy tomorrow! The brand's basket is well-stocked with educational toys perfect for developing your kid's cognitive, social and emotional skills. We love the Kids First Science Kits series, which taps into exciting topics such as engineering, botany, etc.
21. Decathlon
This brand is Singapore's go-to for an enormous variety of sporty gear under one roof, and we all love it! If you swear by movement and active play, why not share the same spirit with your little ones for an energy-packed playtime? Decathlon has the perfect range of equipment for some unplugged free play which your kids will love. We highly recommend setting up the DOMYOS Baby Gym Mini Trampoline for kiddos with restless feet. You'll thank us later for it!
22. Kathy's Cove
We love the uniqueness and craftsmanship of rattan, which is usually a fave amongst furniture and home decor enthusiasts. But why do we bring up rattan in our listing? Because this brand spills its love for rattan onto toys too! Kathy's Cove showcases an assortment of sustainable and environmentally friendly rattan toys that will have you completely stoked and wanting more. An added perk to any purchase is that your kiddo's nursery will look charming indeed! Our pick? We simply love them all!
23. Baby Central
Shopping with a bump or baby in tow can be difficult for mums. That's where Baby Central steps into the picture as a very convenient one-stop e-commerce solution for baby toys and more. We have many faves from its comprehensive list of toys, but one we adore is the Classic World Vintage Kitchen. Now which mama wouldn't want to cook in this kitchen?
24. Deer industries
Deer Industries is a home, kids, and lifestyle retailer in Singapore with a European aesthetic in its wide selection of products. The brand is also abundantly stocked with playful goodies for little ones, which are no exception to the brand's style and tone. We have so many faves from its toy box, including- the very charming series of Baghera's Racing Toy Cars, which little boys (parents too) will fall in love with! And oh, please don't miss the Scandinavian-style Wooden Petworth Pram. You will find it occupied in no time by our dainty little lady's doll friends.
So there you have it. A complete list of the best online toy stores in Singapore…You're welcome! If you find the experience of toy shopping a lot more fun by visiting toy shops with your tiny tots, we have just the list for you. Here is a comprehensive list of our top 25 toy shops you can drop by in Singapore today! Good luck!