If you're thinking about getting a gaming console, here's the best consoles on the market fit for the whole fam...
Parents! It's time for another lesson in gaming. Gaming is increasingly popular among young people, especially during this circuit breaker when we have plenty of time on our hands. Previously, we got teens in Singapore to share their favourite games, but what do they prefer to play them on? The more tech-savvy among you probably already know the ins and outs of every gaming console (you played Gameboy and Atari, you were there for the Game Cube!) out there, but you might need a refresher course on the gaming consoles and latest gadgets for kids of today. 
Before we jump in, let's talk about games…
Console games work a little differently from online games. You can buy a physical copy, or you can buy a digital copy from the online store directly through your gaming console. The only difference is that the games you buy online will only be available on your account and, like apps, you cannot resell them like you would a physical copy. But they are cheaper than the physical copies, which is a plus.
The other thing you need to think about is that some games are console specific. That means if the kiddos were looking forward to playing Super Mario Odyssey and you have an Xbox, you're going to have some very unhappy kids. Likewise, if the teens planned on playing Halo, you won't be able to load that up on the PS4. The good news, of course, is that Minecraft is available to play on all consoles. Although if the kiddos wanted to team up to play with their friends, they can't join an Xbox game with a PS4 or Nintendo Switch. It's a minefield, for sure!
On to the consoles!
Playstation 4
The Sony Playstation 4 is one of the strongest consoles on the market currently. The newest version of the PS4 is the PS4 Pro with 4K resolution for HD gaming (ie prettier pictures) and a 1 terabyte hard drive. You can buy physical copies of games to play on your PS4 or buy them online in the PlayStation Plus store. If you sign up for a PS Plus membership, you'll even be able to score discounts and free games every month. Definitely the gift that keeps on giving. And, of course, you can access the internet on the PS4 and use apps like YouTube, Netflix and Spotify for all your multi-entertainment needs. Teens might be interested in the streaming and online multiplayer function, which allows them to play co-op games with their friends from their home consoles.
Psst, the following iteration, PS5, is currently scheduled for release in early June. Look out for it then!
Price: from $449
Nintendo Switch
As a proud owner of the Nintendo Switch, this gaming console for kids isn't strictly handheld as it can also be slotted into a docking port and viewed on your TV to prevent cross-eyes. Its (incidentally, kid-sized) controllers (aka joy-cons) can also be removed to accommodate up to eight players, which means all the kids will be kept fully-entertained at the same time during long car rides and flights. And you can download the free parental control app to control which games your kids can play and set limits on how long and until what time they can play. The Nintendo Switch also comes in various editions, the most recent being the Animal Crossing: New Horizons edition, which was so popular and in demand during this pandemic, that it now retails for $700-$800.
Price: from $600, Nintendo Switch Lite from $320
Xbox One S
Boasting 1TB worth of storage and 4K Ultra HD Blu-ray and 4K video streaming, the Xbox One S has over 1,300 games, including Xbox exclusive games. Xbox Live also allows the kids to play with online friends. You can also purchase a monthly subscription to Xbox Game Pass for discounts and early access to games. If Dad's a gamer too, he might want to shell out for the Xbox One X for better graphics and gaming bundles.
Price: from $429
Handheld consoles
Home consoles can hold tons of games and they're viewable on the big screen, but as much as we'd like to, we can't exactly lug the whole house on a long-haul journey. Handheld consoles, like the original GameBoy, are much more travel-friendly.
Nintendo Switch Lite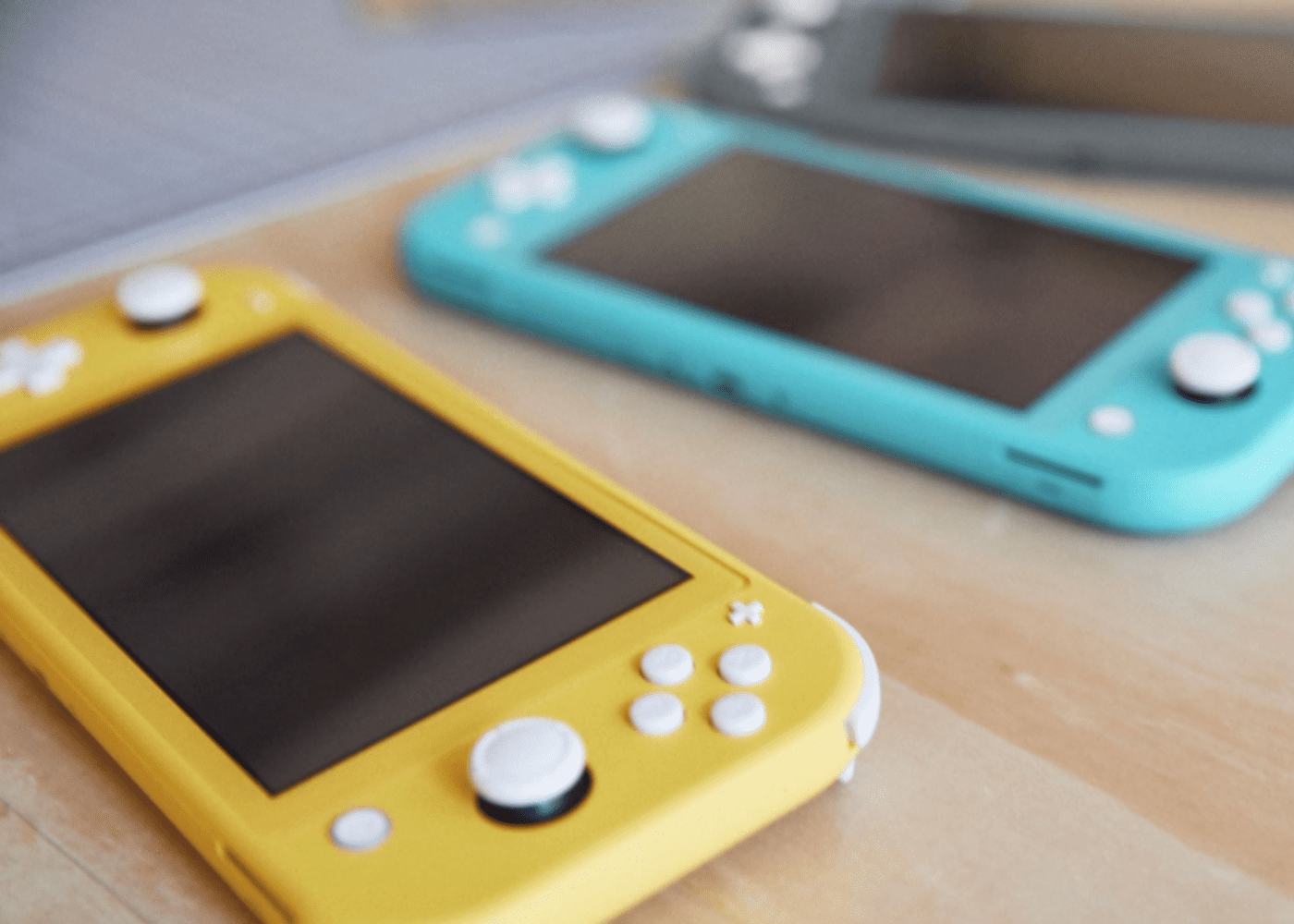 The successor of the ever-popular Nintendo Switch, Nintendo recently released the Nintendo Switch Lite – with most of the same functions except one major caveat: no removable joy-cons. The Switch Lite comes in four distinct colours: coral, black, blue and yellow, and boast a better battery life than its predecessor. This means hours of solo or online play before having to charge the device.
Price: from $320
PS Vita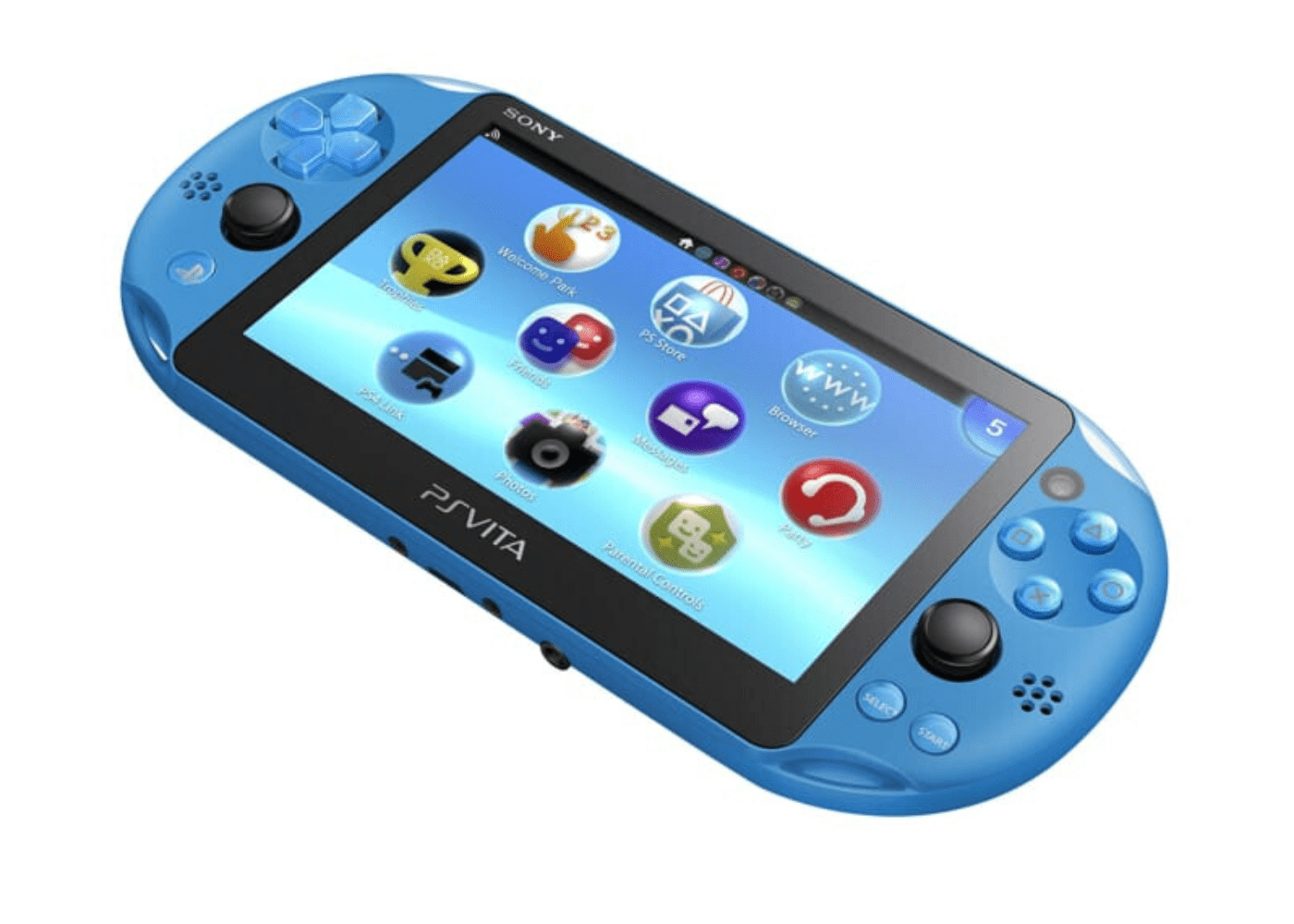 You can't unplug your PS4 and pack it into the luggage without risking more than a few bumps and scrapes, but you can slide a PS Vita into a purse or tot-sized luggage for easy transport. If you have a PS4, that unfinished game of Spider-Man or Fortnite can be played remotely. The PS4 Vita features high-precision dual analog controls, over 1000 games and yup, you can stream Netflix on it too.
Price: from $259
Nintendo 2DS XL
What the Nintendo 2DS XL lacks in 3D visuals, it makes up for in sturdiness. Its two interactive screens are mounted on one panel which means your little gamer is less likely to snap it in half. Along with being easier on the wallet than the 3DS, the 2DS will give you the same streaming capabilities, front and rear cameras and access to 3DS games, apart from newer releases.
Price: from $220
Tablet
The multi-purpose tablet is an all-encompassing device that'll let you play games for hours on end, and it'll also allow you to surf the internet, watch Netflix and even learn via apps. It's definitely not one for serious gamers if you're looking for a gaming console for the kids, but it's certainly bang for your buck.
Amazon Fire
Nothing really beats a good solid piece of hardware you can lob at the kids so they can play Fruit Ninja or Thomas & Friends. Especially when it comes with those chunky colourful cases for kids to grasp onto easily. Just load it up with free games and they'll be kept occupied for hours.
Price: from US$69.99–159.99
iPad
Need we say more? Pick between the iPad Pro, iPad Air, iPad mini or the standard iPad for the little ones. Prices range according to sizes and storage, and cost extra if you want a cellular network option. Psst, already own an iPad? Trade it in for some credit, and use that to fund your new one.
Price: from $499 to $1199
Happy gaming!
Top image by Corey Motta via Unsplash