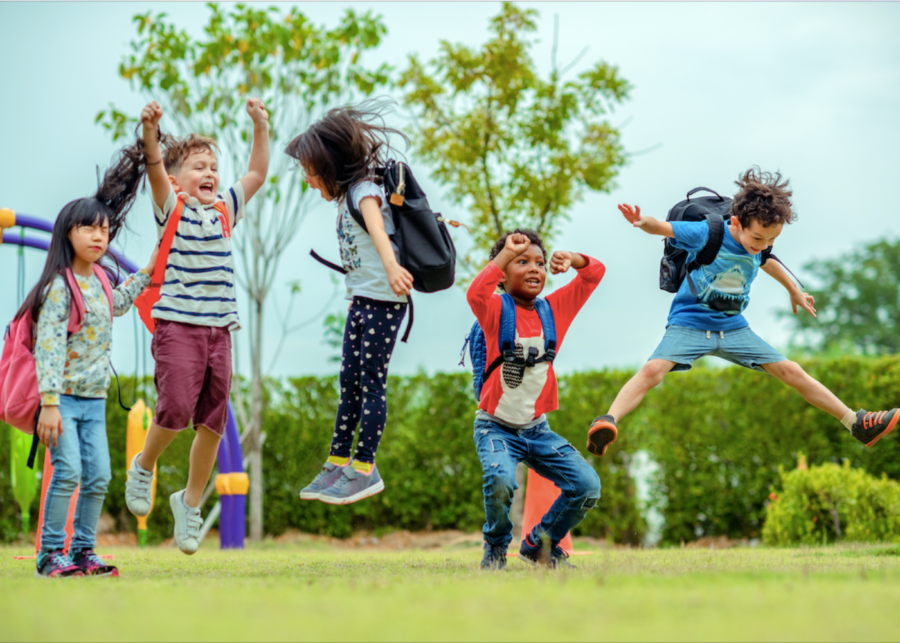 The school hols are here! And while they might look a bit different with Phase 2 (Heightened Alert), we've still got loads of fab ideas to keep the kids entertained during this school holiday break!
School's out! And if you're currently looking at an empty cal and worrying how you're going to entertain the kids for four whole weeks over the summer school holidays, then don't fret. We've got you (and the kids) covered with everything to do this school holiday in Singapore. Phase 2 (Heightened Alert) might have thrown an extra spanner in the works, but we're not phased. Nope, we've still found loads of super stay-home activities to keep the kiddos busy. And if you need some fresh air, you can always head outdoors to a park or green space for exercise (being mindful of social distancing, of course). So take a look, and get filling up your Singapore school holiday itinerary with these fun-filled activities for the whole family. Happy holidays!
25 things to do with the kids this summer school holiday in Singapore
1. Get creative with these crafting tutorials!
If you need to keep the kids occupied indoors, then check out a crafting tutorial or two. You don't need to look far; thankfully, the internet is our friend with a whole host of ideas just waiting to be tried. Head on over to DIY – its instructional videos are easy enough for the kids to follow, and they're fun, too. Another great option to check out is Creative Bug's many classes online. Want to impress the older kids? We say opt for a make your own slime or playdough session – a surefire winner for all ages!
2. Colouring pencils at the ready for the HoneyKids Asia drawing competition!
If you need to keep the kids busy at home this holiday, why not get the colouring pencils out and get them to enter our HoneyKids Asia Drawing competition! The theme is 'draw what you see out of your window!', so it's accessible to all and creating their masterpiece should keep the kids busy. If they need more persuading, you can let them know that there's a fancy pair of ADAPT 130T USB-C II headphones from the lovely folks at EPOS up for grabs!
3. Cook up a storm with the kids at home
If you've got a mini-chef in the making, head to the kitchen this school holiday and get the kids helping come dinner time. Again we're turning to the internet for help when it comes to fab dinner ideas for cooking with kids. We can recommend Spatulatta to learn cooking basics and try out easy recipes.
4. Get scooting at one of these spots!
Want some outdoorsy fun? Pack the scooter and head off to one of these fab scooter-approved destinations. It's perfect for getting the kids active this school hols if you need to escape outdoors for a bit. From Punggol Waterway Park in the east to Jurong Lakeside Garden in the west, there are fab spots to scoot all over Singapore!
5. Start a scrapbook with this workshop!
If you fancy getting creative and learning something new this school holiday as a fam – then look no further than the National Museum Singapore's scrapbooking workshop! This guided tutorial comes with everything you need (delivered to your door), allowing you to create a scrapbook of your fave fam moments. So while you might not be heading out to too many new locations this school hol, you can reminisce about all your fave memories and revisit them through pics!
When: Saturday, 26 June, 2.30pm – 4pm, $30 per family, including scrapbooking materials and delivery
6. Go island hopping!
Missing travelling with the fam? Although going overseas might still be a way off, you can still explore the islands of Singapore for a change of scenery (being mindful of social distancing and current restrictions, of course). Step back in time over on Pulau Ubin and check out the last surviving kampong. Looking for a new beach? Have Lazarus Island on your list. Or, for easy-peasy island exploring (with no ferry needed), walk across to Coney Island via Punggol Promenade Nature Walk!
7. Get creative at the virtual Children's Biennale 2021!
The National Gallery Singapore's Children's Biennale is perfectly timed for the school hols – yay! Launched on 22 May, the online site has loads of activities to keep the kids busy. It's suitable for littlies up to 12 years as well. They can try their hand at digital art-making and peruse the fab work from renowned local and international artists!
8. Keep the kids active with the Kids Virtual Race!
Got a little runner at home? Or, just in desperate need of ideas for the kids to burn off energy? Either way, the Kids Virtual Race comes up trumps. Organised by the event organiser of the Standard Chartered Singapore Marathon (SCSM), the event runs from 31 May to 30 June, and the kids can compete in four races – each with varying distances. As it is a virtual event, you can run safely anytime and anywhere, and results will get recorded on the Virtual Club platform. On your marks, get set, go!
9. Take a (virtual) trip to the zoo!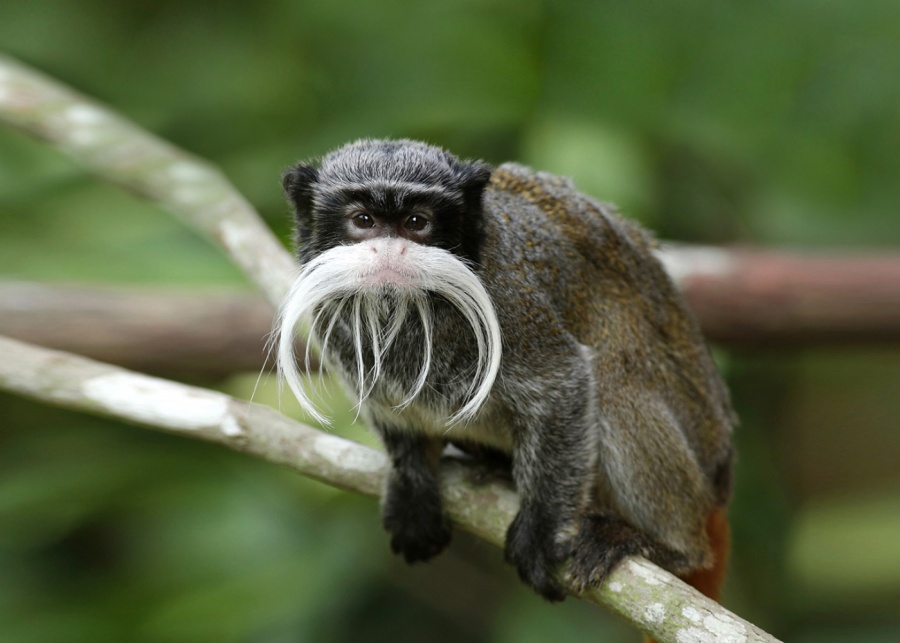 One for the zoo fans! While the zoo is still open, if you don't fancy heading too far from home, why not book a live, interactive session and meet the keepers, and of course, all the lovable critters from the zoo – without even getting out of your pyjamas! For $10 a session (with all contributions going towards wildlife conservation efforts), you'll get a sneak peek at each animals' natural habitat and can join in their feeding and enrichment activities with their dedicated keepers!
10. Live storytelling, plus Banghra workshop with the Indian Heritage Centre!
Tune into this live storytelling session on the 12 June, when local author Sandeep Singh will be sharing excerpts of his new book, Aman goes to school, followed by a Q&A session where the kids can get clued up on Sikh culture! Or, if you fancy getting the littlies active, how about a Bhangra workshop via Zoom? No dancing experience required! This is sure to be a fun session (and you can even get involved too!)
When: Live storytelling session: Saturday, 12 June, 11 – 11.45am, $10 refundable deposit. Live Bhangra Workshop: 12 and 26 June, 3 – 4pm, $10 refundable deposit. Register in advance for both.
11. Have a go at Origami with these free downloadable kits!
How about trying a new craft in the form of Origami?! We love the free downloadables available from Canon's Creative Park website. There are loads to choose from and resources suitable for all ages (even the grown-ups!) – it's also quite addictive once you get the hang of it!
12. Work up a sweat indoors with these kid-friendly workouts!
If you're looking to keep the kids busy while you try and WFH this school holiday, then we reckon getting them to burn off some energy with some indoor exercise is just the ticket. Again, the internet comes to our rescue with a heap of indoor options for all ages. We're fans of  Cosmic Kids Yoga and GoNoodle for the young 'uns, or how about Nike Training Club for the teens? You can even join in too!
13. Get the kids clued up on Chinese culture with Uncle Ting!
Sun Yat Sen Nanyang Memorial Hall have got some super interactive (and educational!) online resources if you're looking for an easy win this school hols to keep the kids busy! You can download and print these booklets and let the kids embark on an adventure with Uncle Ting. From exploring Chinese food to opera and calligraphy, there's something for all!
14. Go to the theatre (without leaving your sofa!)
If you had your hearts set on a theatre trip this school holiday, you might have to wait a little bit longer for some performances. But don't worry, many have decided to opt for online versions, so you can still enjoy a show from the comfort of home! We've got our eyes on Singapore Symphony Orchestra's show – Saturday's Surprisingly Super-Duper Lesson. It tells the story of Aish, who's cooped up in a classroom doing a maths problem when something extraordinary happens: her doodles come to life!  We reckon it's a perfect one for the whole fam to enjoy!
15. Sign them up for a holiday camp!
While many holiday camps might be subject to change with the new Phase 2 (Heightened Alert) restrictions, there are still some great options, and many are going online! Check out our school holiday camps guide for the full lowdown on all the options out there for the kids!
16. Check out an exhibit or two!
If you've got cabin fever, then many kid-friendly museums across Singapore are still open and operating with reduced capacity (at 25%). Head on down and be wowed by technology at ArtScience Museum or take in a whole lot of history and art at Asian Civilisations Museum. If you don't fancy heading too far, the good news is that the museums are offering up plenty of online activities that can keep the kiddos busy at home.
17. Take the fam on a virtual tour!
Travel might not be happening, but that doesn't mean we can't pretend! We've been busy looking for some fun alternatives to take the kids somewhere new this school holiday (even if it is virtually). It turns out there are loads of amazing virtual tours that are worth exploring. From famous museums, attractions (hello, NASA Space Center) to iconic landmarks – cliffs of Moher, anyone?
18. Go tote bag printing with Tell Your Children at Art Science Museum
This in-person workshop will get the kiddos clued up on everything there is to know about silkscreen printing! The session includes an introduction to the techniques and processes of tote bag printing, and by the end of the workshop, everyone will have a fab customised tote bags to take home!
Details: 18 June, 6pm – 7pm @ Rainbow Room, Basement 2 (also taking place on 16 July). $15 per participant.  Pre-purchase tickets online.
19. Go on a bike ride!
There's no doubt that Singapore is one of the best places to go biking with kids. Whether you're off to conquer a park connector or just a nearby park, it's bound to be a whole lot of fun. Don't forget to be mindful of social distancing if you're heading out for a cycle this hol!
20. Check out all the fun goings-on at Science Centre Singapore!
There's loads of at-home fun in store this school hols with Science Centre Singapore. From online workshops on everything from astronomy to colourful chemistry, plus live storytelling sessions. Also, check out the YouTube Science tutorials to get the kids having fun (and learning a thing or two as well!)
21. Sweet treats (delivered to your door)
Were you planning to tick off an ice-cream bucket list this school hol (or was that just us?). Well, don't let Covid-19 ruin the fun; you can still opt for takeaway, or even better, get ice cream delivered to your door – hooray!  Or, if cake, doughnuts and cookies are more your vices, we've got them all covered too with this ultimate sweet treats delivery guide. You're welcome!
22. Enter the Amazon Cyber Robotics Challenge!
Science Centre Singapore has launched the Cyber Robotics Challenge, sponsored by Amazon. If you're got a wannabe coder at home, then this one is for you! Sign the kids up for the onboarding introductory course, and then they can embark on the CoderZ Challenge! Get booking; it's filling up fast!
23. Get outdoors and take a hike!
Although we need to stay home as much as possible this summer school holiday, if you need a change of scene and some fresh air, Singapore has options aplenty. Opt for a quieter park or walking trail, and of course, keep social distancing in mind at all times. Looking for more outdoor ideas? Check out our favourite 100 outdoor activities to have on your radar this school hols!
24. Tune in to a virtual Ed Sheeran concert at home!
If you fancy some music at the end of the school hols, how about an Ed Sheeran concert (without the faff of leaving your home!). TikTok will be streaming Ed Sheeran's performance at UEFA EURO 2020 for free! As it's live from Ipswich in the UK, it's a 4am start(!), so if that doesn't appeal, then lucky news is that there will be repeat streamings on the 26 June at more sociable hours of 3pm SGT, and the 27th June at 11am SGT. We'll see you there!
25. Try one of these baking recipes!
As well as getting the kids involved at dinner time, how about baking up some snacks? We all know that snacks are vital for school hol sanity! We've been busy putting together a list of 25 of our fave baking recipes for you to tackle. There's everything from a super easy Nutella mug brownie (with only three ingredients needed) to the ultimate scone recipe. Looking for healthier options? We've got that covered too. From guilt-free apple muffins to sugar-free baking delights and savoury treats. It's fair to say you'll be cooking up a storm in no time!
Looking for more ways to keep the kids busy this school holiday in Singapore? Check out our ideas for what to do this weekend!