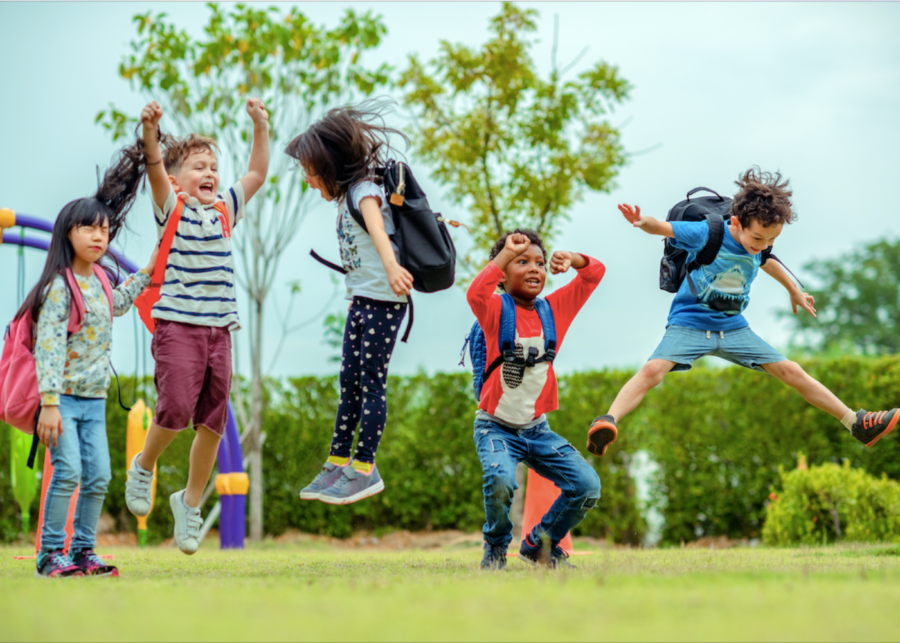 The international school hols are here! And we've got loads of fab ideas to keep the kids entertained during the October break!
School's out! And if you're currently looking at an empty cal and worrying how you're going to entertain the kids over the October term break, then don't fret. We've got you (and the kids) covered with everything to do this school holiday in Singapore. Covid-19 restrictions might have thrown an extra spanner in the works, but we're not phased. Nope, we've still found loads of things to keep the kids busy, whether that's at home or out and about! From online exhibits to our favourite park or green space, we've got it covered! So take a look, and get filling up your Singapore school holiday itinerary with these fun-filled activities for the whole family. Happy holidays!
50 things to do with the kids this school holiday in Singapore
1. Visit a new attraction!
If you're getting stir crazy, then how about a new attraction to have on your list? A sure-fire hit with the kids (and the adults, for that matter) is the Museum of Ice Cream in Dempsey Hill. With 14 interactive installations to explore, including a Dragon theme playground (a la Toa Payoh), plus unlimited servings of delicious ice cream, it's the day out of dreams!
2. Unleash your inner speed demon!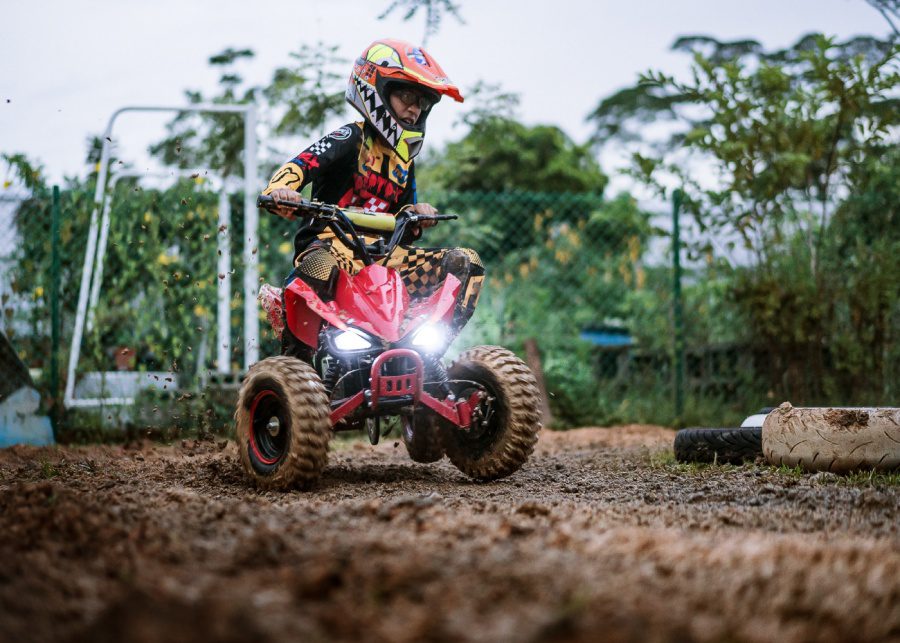 Are you an adrenaline junkie? Then get ready to unleash your speed demon at some of these fun places across the island. The Karting Arena has opened a race track at Jurong, which boasts a length of 700 metres, all-new petroleum-powered Birel karts, and racing speeds of up to 50km/h. FYI: Only kids aged nine and above and at least 140 centimetres tall are allowed in. Else, you can take the kiddos to Mud Krank at Gallop Kranji Farm Resort, where they can drive their own All-Terrain Vehicle (ATV) around the circuit for 15 minutes.
3. Spend the day at Gardens by the Bay!
Gardens by the Bay is one of our go-to places for a family day out. Walk around the two air-conditioned conservatories, go up the Supertree Observatory, and enjoy the Garden Rhapsody light and sound show. You can also check out other attractions while you're there, such as the Orient Express exhibitions and the second volume in the Otah & Friends adventures!
4. Roam around an instant-noodle themed playground at Slurping Good
Get ready to let your noodles down and stir through over 13 Instagrammable installations featuring everyone's beloved instant treat. Have we mentioned there will be noodle slides for both adults and kids? Plus, the location of Slurping Good can't be any more perfect. It's nestled within EatBox, which means you'll be able to fill your tums with the best of food after burning off all your energy at this fab instant noodle exhibition!
5. Visit PinkFong Baby Shark (Halloween edition) at S.E.A Aquarium
The kids' all-time fave cartoon character Pinkfong Baby Shark is back with his fin-tastic friends for some Halloween fun at the Aquarium. In this special edition, kids will have a blast going trick or treating and hunting down the candy ambassadors. While doing that, they'll be able to bop to the beats of 'Baby Shark' down the musical walkway. They will also get a chance to learn and re-learn all the fascinating facts about sharks, as well as tips on how to develop sustainable habits and conserve the environment. There will be a family interactive multiplayer game for the whole fam to challenge themselves as well. And as always, remember to take some eerie wefies with the shark family in their cute lil Halloween costumes!
6. Go on a South American adventure with andBeyond!
Travel may have started to open up (hello, VTLs), but… we understand if you're still being cautious about going overseas. So what's the alternative? Give your fam a mini South American adventure from the comfort of your own home. Travel company andBeyond has been busy creating some fab stay home activities all about the continent. The kids can cook up a storm learning how to cook traditional dishes, like Causa Limena and Pino Empanadas.
7. Get creative with these crafting tutorials!
Looking to keep the kids occupied indoors? Then check out a crafting tutorial or two! You don't need to look far; thankfully, the internet is our friend with a whole host of ideas just waiting to be tried. Head on over to DIY – its instructional videos are easy enough for the kids to follow, and they're fun, too. Another great option to check out is Creative Bug's many classes online. Want to impress the older kids? We say opt for a make your own slime or playdough session – a winner for all ages!
8. Get outdoors and visit a farm!
Who knew that Singapore had such a big selection of farms! Yep, you don't need to head too far out of the city, and you'll be in beautiful Kranji and farm country! Choose from Jurong Frog Farm, Hay Dairies, Bee Amazed Garden, or dine on some hearty farm-to-table fare at Bollywood Veggies! Parents, you'd definitely want to check out The Sundowner, a rooftop farm experience located at Siglap…
9. Try your hand at fishing or prawning!
Have you always wanted to fish your own catch (or pet)? We've found a few places where your younglings can try their hand at longkang fishing, a hobby popular with the locals back in the 50s and 60s. Otherwise, head down to D'Best Recreation, the largest saltwater fishing pond in Singapore. While kids attempt to fish or go multiple rounds of prawning, the adults can take a breather at the bars and restaurants within the area.
10. Go on a bike ride (or try water biking!)
There's no doubt that Singapore is one of the best places to go biking with kids. Whether you're off to conquer a park connector or just a nearby park, it's bound to be a whole lot of fun. Don't forget to be mindful of social distancing if you're heading out for a cycle this hol! Looking for something completely different this holiday? How about having a go at water biking? Yes, it's really a thing! You'll get a chance to cycle on water, but instead of wheels, the water bike consists of two floats. It's a safe and easy way to explore the beaches without getting wet or having to balance!
11. Hit the park!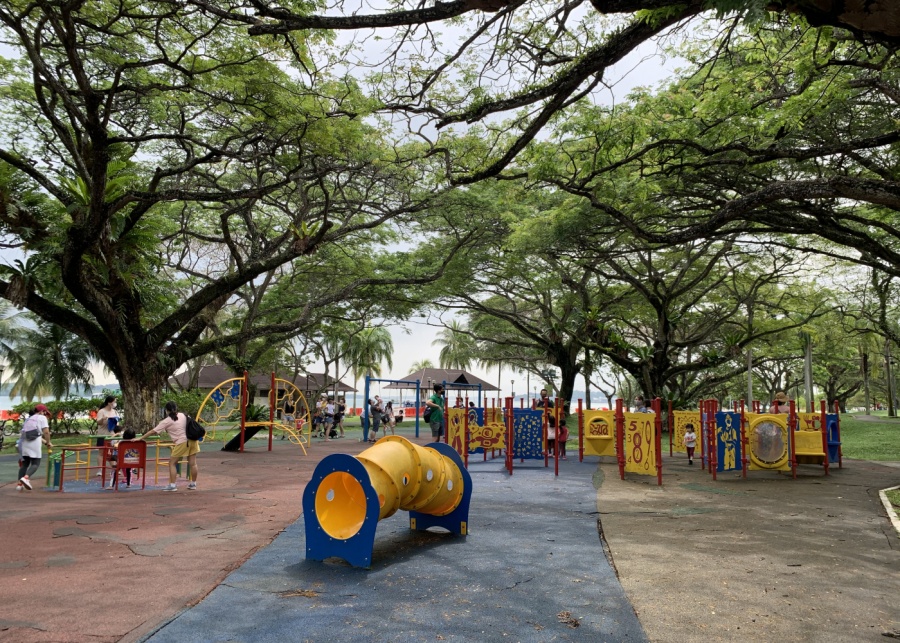 One of our favourite things to do with the kids? Hit the park! From West Coast Park to Pasir Ris Park and all the parks in between, there are so many green spaces to explore with the kids. Check out our ultimate park guide and pick your faves for guaranteed school holiday fun!
12. Participate in a literary trail at parks and the National Library!
If you're looking to hit the park, why not make it a literary adventure and partake in this interactive trail? Start from East Coast Park, West Coast Park, or the National Library and follow digital protagonist Gerry Lee in a multi-sensory reading experience, The Curious Adventure of the Salaryman. Plus, you'll stand a chance to win Kinokuniya vouchers and exclusive merch from participating in this self-directed trail.
13. Go island hopping!
Missing travelling? What about exploring the islands of Singapore for a change of scenery (being mindful of social distancing and current restrictions, of course). Step back in time over on Pulau Ubin and check out the last surviving kampong. Looking for a new beach? Have Lazarus Island on your list. Or, for easy-peasy island exploring (with no ferry needed), walk across to Coney Island via Punggol Promenade Nature Walk!
14. Have a go at Origami with these free downloadable kits!
How about trying a new craft in the form of Origami?! We love the free downloadables available from Canon's Creative Park website. There are loads to choose from and resources suitable for all ages (even the grown-ups!) – it's also quite addictive once you get the hang of it!
15. Check out all the fun goings-on at Science Centre Singapore!
From the Da Vinci exhibit to getting up close with the dinosaurs of Antarctica over at the Omni-Theatre, Science Centre Singapore has loads of options for the school hols. There's also plenty of at-home fun including the online Untame Festival which is packed with mini-games, video quizzes, and real-world activities to teach kids all about how we can make a difference to the world through sustainable living.
16. Go to the zoo or meet the animals on a virtual tour!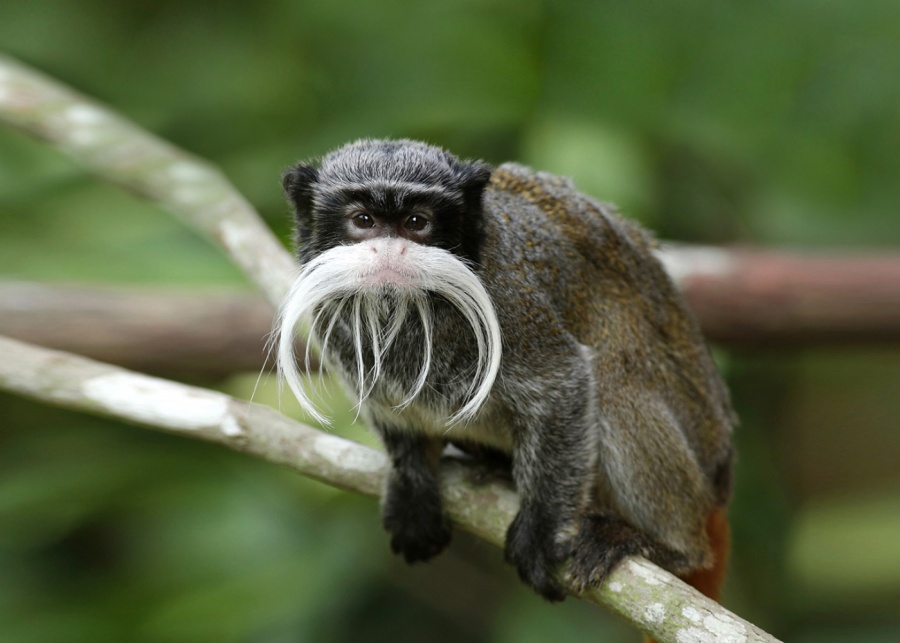 Head to the zoo this holiday at sundown to experience Rainforest Lumina, a multi-sensory journey, melding nature and technology, that expertly captures the natural sights, sounds, and scents of the rainforest at night. Psst, a little birdie told us there's a 2-park admission to the zoo and River Wonders at $50! The catch is you have to visit both places within seven days. Else, you can book a live, interactive session and meet the keepers, and of course, the lovable critters from the zoo – without even getting out of your pyjamas! For $10 a session (with all contributions going towards wildlife conservation efforts), you'll get a sneak peek at each animals' natural habitat and can join in their feeding and enrichment activities with their dedicated keepers!
17. Fill up on sweet treats!
How about an ice-cream bucket list to check off this school hol? Or, if cake, doughnuts and cookies are more your vices, we've got them all covered too. We've even got a guide on the ultimate sweet treats delivered to your door if you don't fancy heading out – you're welcome!
18. Dine out (or grab a takeaway!)
There are so many fabulous options when it comes to dinner options with the family, so no one really needs to cook this school hols (that's our excuse anyway). While it might still be a bit tricky to dine out as a whole family, there are loads of options if you still fancy a change of scenery. Or, why not order in? From delish Thai to pizza extravaganza – there's something for everyone, even the fussiest of fussy eaters!
19. Check out an exhibit or two!
As well as plenty of online options, you can also check out one of the many kid-friendly museums across Singapore in person this school hol! Head on down and be wowed by technology at ArtScience Museum or take in a whole lot of history and art at Asian Civilisations Museum!
20. Cook up a storm with the kids at home!
If you've got a mini-chef in the making, head to the kitchen this school holiday and get the kids helping come dinner time. Again we're turning to the internet for help when it comes to fab dinner ideas for cooking with kids. We can recommend Spatulatta to learn cooking basics and try out easy recipes.
21. Get scooting at one of these spots!
Want some outdoorsy fun? Pack the scooter and head off to one of these fab scooter-approved destinations. It's perfect for getting the kids active this school hols. From Punggol Waterway Park in the east to Jurong Lakeside Garden in the west, there are fab spots to scoot all over Singapore!
22. Get outdoors and take a hike!
If you need a change of scene and some fresh air, Singapore has options aplenty for outdoorsy escapades. Opt for a quieter park or walking trail, and of course, keep social distancing in mind at all times. Looking for more outdoor ideas? Check out our favourite 100 outdoor activities to have on your radar this school hols!
23. Have a daycation over in Sentosa!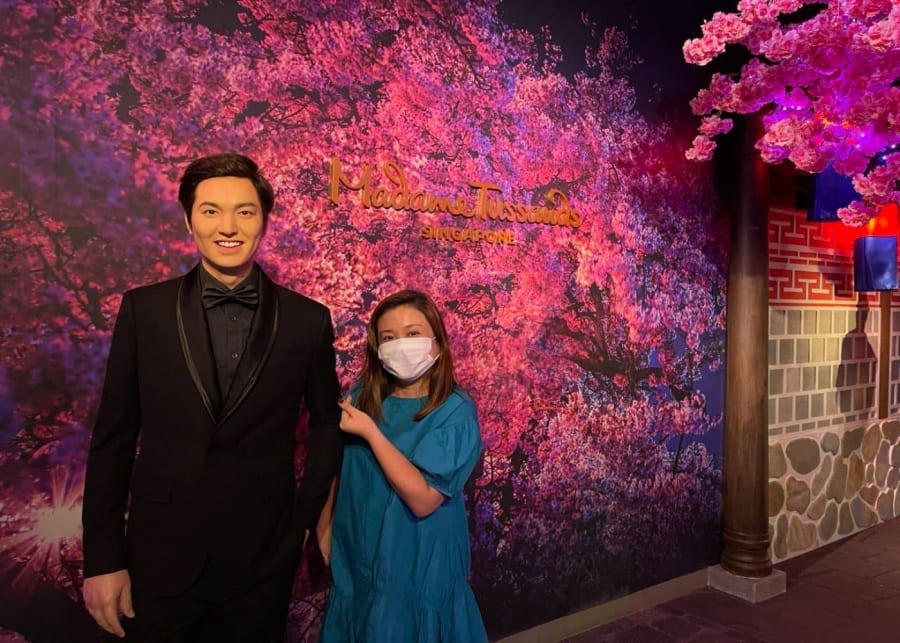 Sentosa is the place to head if you're looking to have a fun-filled fam day out. From the dizzy heights of the cable car to get there, to all-out good times at Universal Studios, and then there's the beach. On second thoughts, maybe you'll need a week to do it justice. Staycation, anyone?
24. Book a staycay!
Who said we needed to go abroad to have a hol? With so many super options available right here in Singapore, you'll think you made it to Bali after all. Check out our guide to 35 of the best family staycays – good luck picking!
25. Water play (at home!)
So water play options might be out at the min, but it doesn't mean we can't have a splashing good time at home! Check out this list of fab water play toys to while away the hours this school hols!
And here are even more ideas of things to do this school holidays!
26. Work up a sweat indoors with these kid-friendly workouts!
If you're looking to keep the kids busy while you try and WFH this school holiday, then we reckon getting them to burn off some energy with some indoor exercise is just the ticket. Again, the internet comes to our rescue with a heap of indoor options for all ages. We're fans of  Cosmic Kids Yoga and GoNoodle for the young 'uns, or how about Nike Training Club for the teens? You can even join in too!
27. Grab a hamper and have a picnic!
All kids (and grown-ups, for that matter) love the novelty of a picnic. It might be limited to two, so you could always do an indoor picnic at home otherwise! Grab your fave snacks, sandwiches and the essential picnic blanket and make do like the great outdoors! If you are heading off to your favourite park as a two, check out our guide of fab picnic accessories to complete the spread.
28. Treat the fam to afternoon tea!
2021 has been tough, so how about a treat for all the fam this school hols? We say book an afternoon tea and indulge on scones, cream and jam. Psst – some even offer fab takeaway options if you fancy the sweet and savoury delights without heading out!
29. Get the holiday vibes at the beach!
What better way to fill the hols than hitting the beach? And good news, there are loads of options in sunny Singapore. From the fun-filled and white sands of Sentosa to getting away from it all in Kusu Island. Yep, you might have to omit those tankers from your line of vision, but otherwise, you can sit back and pretend you're in Thailand! Remember to pack the sunscreen!
30. Climb new heights this school holiday!
We all know that the kids need to burn energy over the hols, and we think we've found the perfect activity – rock climbing! As well as burning tonnes of energy, rock climbing is actually a workout mentally and will teach kids as young as four years to hone their motor skills, flexibility and logical thinking. Win, win!
31. Try one of these baking recipes!
As well as getting the kids involved at dinner time, how about baking up some snacks? We all know that snacks are vital for school hol sanity! We've been busy putting together a list of our fave baking recipes for you to tackle. There's everything from a super easy Nutella mug brownie (with only three ingredients needed) to the ultimate scone recipe. Looking for healthier options? We've got that covered too. From guilt-free apple muffins to sugar-free baking delights and savoury treats. It's fair to say you'll be cooking up a storm in no time!
32. Explore the Park Connector Network!
It's not just the parks that you should have on your bucket list this school holiday; you need to check out the Park Connector Network (PCN) too! Covering a distance of over 300km (wow!), the PCN connects some of the best parks in Singapore with one another, so no need to traipse along roads to get between them. They are also perfect scooting, biking or walking territory in their own right too!
33. Go on a temple trail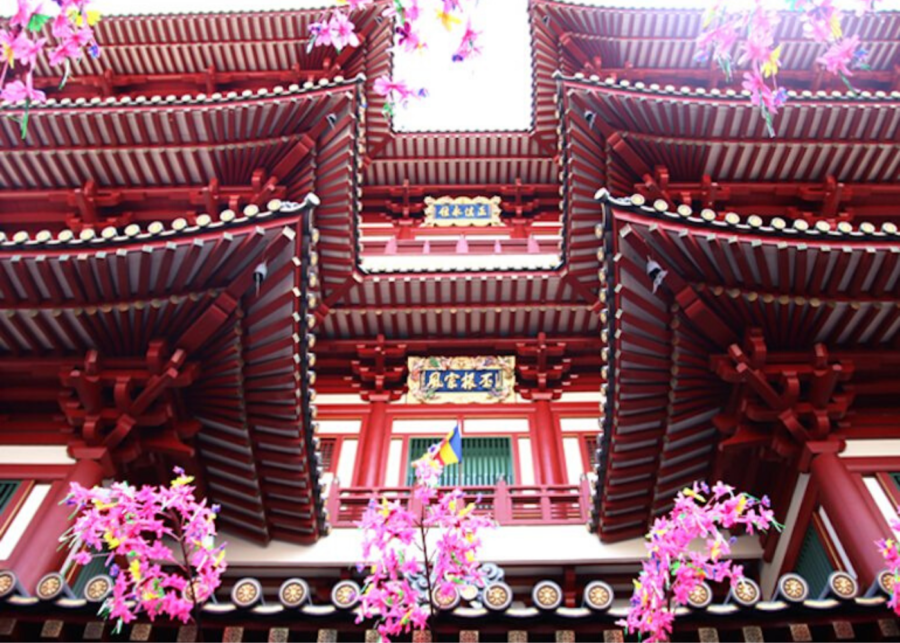 Give the fam a dose of culture and check out the stunning temples dotted across Singapore. While you might not be able to go inside based on current Covid-19 restrictions, you can still check out their beauty from outside. From Buddhist and Taoist temples to amazing Hindu temples, we love how diverse Singapore is for so many reasons, and this is just one!
34. Explore a new 'hood!
From Chinatown to Joo Chiat, and don't forget fam fave Holland Village. There's a heap of neighbourhoods to explore in SG this school holiday. Add a few to your list, and you'll see a new side of SG in no time!
35. Visit a library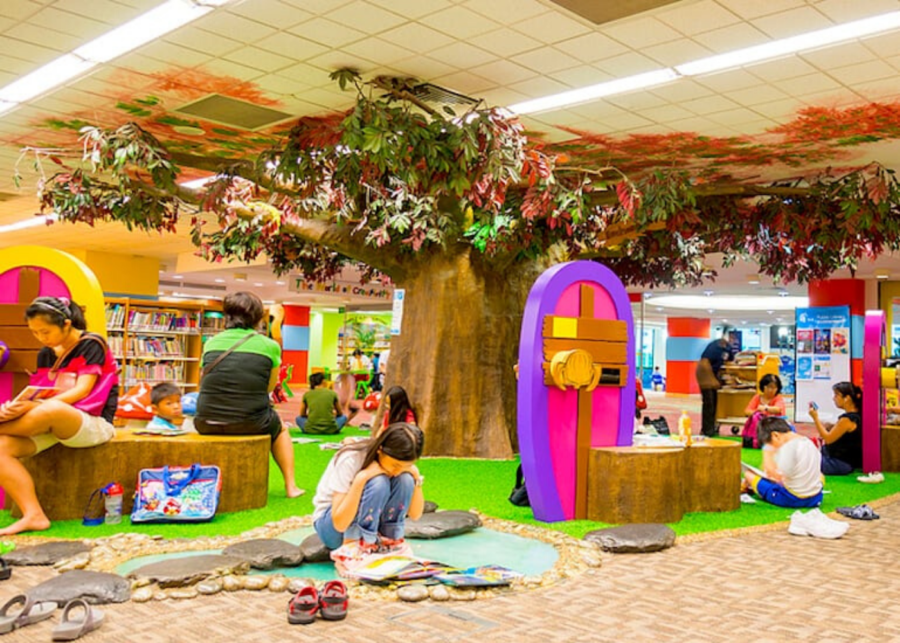 Singapore offers some pretty special libraries that are sure to impress the kids. From a tree-themed hideaway at Central Public Library to fancy facilities and great reading nooks at HarbourFront, you can definitely while away the hours and get some new reads! Or, if you want new books to permanently add to your bookshelf, then check out our fave kid-friendly bookstores.
36. Beat the heat (or rain!) at an indoor playground
If the heat is getting to you, or you're hit with an almighty Singapore downpour – then head straight to indoor play. From hanging out with Pororo and friends at Pororo Park to trying out every sport under the sun (but without the rays) at SuperPark, there's something for all ages! Psst – got littlies? Don't let the toddlers miss out, check out this list of dedicated play spots for bubs!
37. Take the fam on a virtual tour!
While we wait for travel to properly resume, we've been busy looking for some fun alternatives to take the kids somewhere new this school holiday (even if it is virtually). It turns out there are loads of amazing virtual tours that are worth exploring. From famous museums, attractions (hello, NASA Space Center) to iconic landmarks – cliffs of Moher, anyone?
38. Have a movie marathon at home!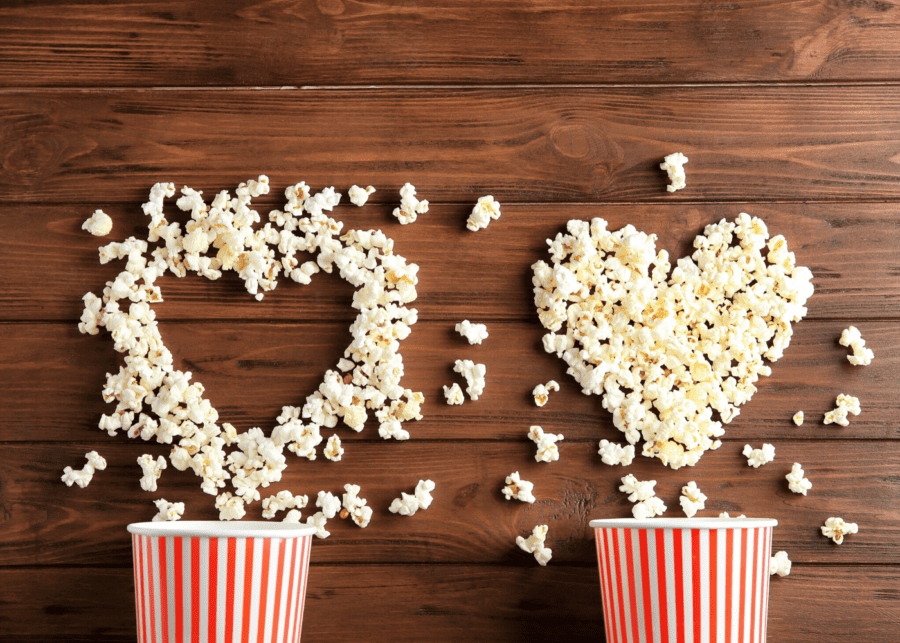 If you need to pass the time at home, then how about a movie marathon? Vote on a fave film, grab the popcorn and indulge in a film fest with the family. Here are our favourite films if you can't pick!
39. Pick a new board game
If you've overdone the screentime, then how about taking it back to old-school fun with a board game? Yes, there will be arguments, but it's all a bit of fun, right?! From classics like Risk to new faves Like Sushi! Go! there's a board game for everyone!
40. Knock down some pins and go bowling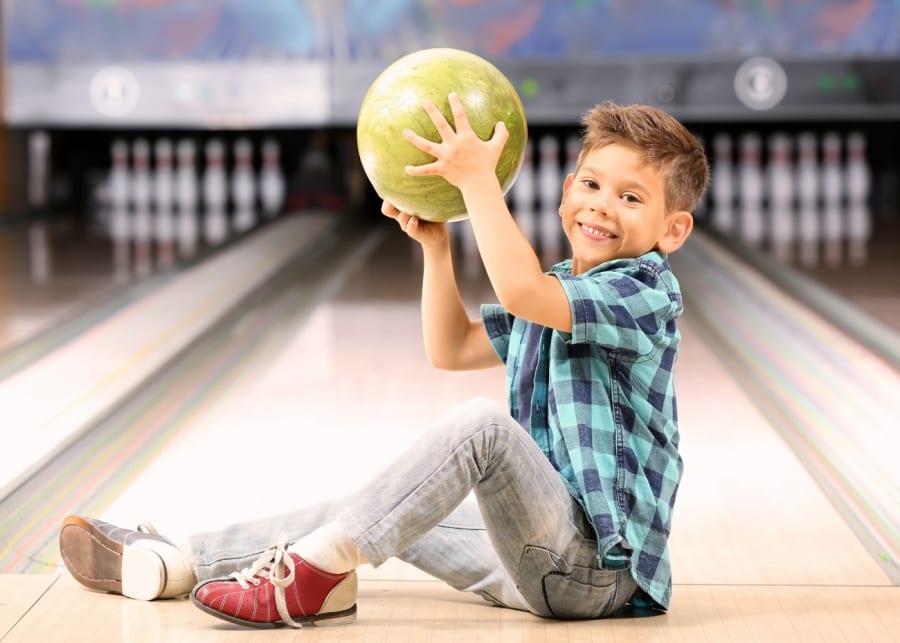 A bit of friendly competition and a snazzy pair of shoes is sure to liven up the hols, and there are some amazing kid-friendly bowling alleys in Singapore to put your bowling to the test!
41. Have a bounce at a trampoline park!
Trampolining is a great way to tire out the kids, so if you have over-active littles that need to burn energy fast, then book one of these trampoline parks this hol to wear them out!
42. Explore a nature reserve
As well as the beautiful parks all over Singapore, there's also some pretty special nature reserves that are worth a visit in their own right. From getting your nature fix at MacRitchie to seeing the sunset over in Labrador Park Nature Reserve, it's not called the Garden City for nothing.
43. Sign them up for a holiday camp!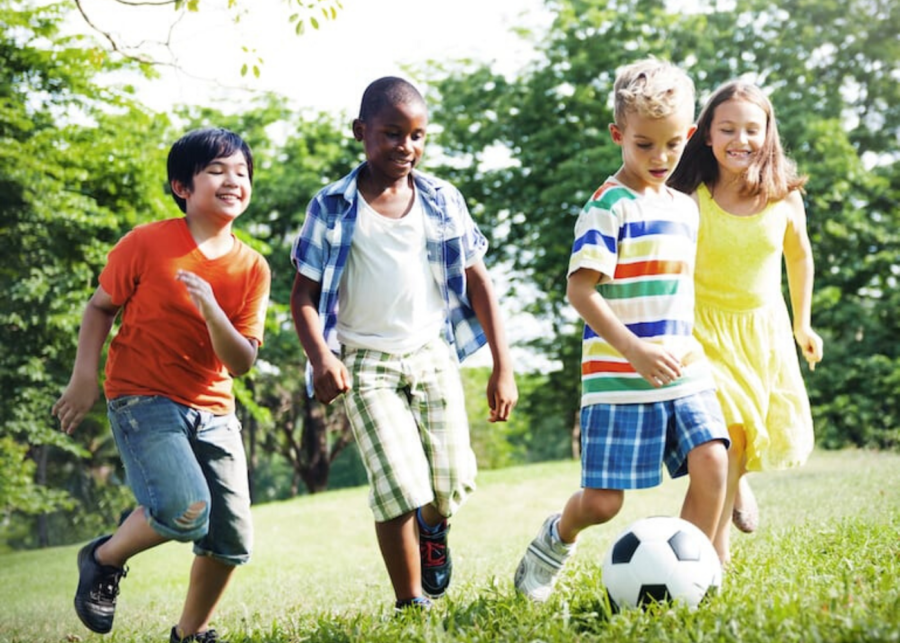 There are loads of online, as well as in-person camps taking place this school holiday. From coding to soccer, as well as arty camps. Check out our school holiday camps guide for the full lowdown on all the options out there for the kids!
44. Scare yourself silly at these haunted places around Singapore
Who would have thought that this little red dot would have its fair share of spooky places? From an abandoned palace deep in the heart of Orchard Road to a long stretch of road that has been deemed "dirty" by the locals… we dare you to take a walk and explore these areas… If you dare! Definitely not for the faint of heart, and perhaps you can leave the little ones out of this adventure.
45. Discover Canopy Park at Jewel!
There are more reasons than just a flight to head to the airport – it's worth making a trip just for the fab Canopy Park at Jewel! From mazes galore to foggy bowls (you need to see them to believe them), the kids will be well and truly entertained this school holidays!
46. Get ready for Halloween!
Now is the perfect time to purchase the Halloween costume, and get the kids busy making spooky crafts in time for the big day. You can also practice cooking up some ghoulishly good dishes with th littlies in advance!
47. Uncover more of Singapore on a river walk!
For another outdoorsy adventure, how about checking out one of these river walks? From the well-known walk between Alexandra and Robertson Quay, to views galore in Tanjong Rhu – you might just find a bit of Singapore you didn't even know existed!
48. Spend your Singapore ReDiscovers vouchers!
Don't forget the school holiday is the perfect time to spend your Rediscovers vouchers if you haven't already. Need inspo? See our top picks on how to spend yours!
49. Try out these super-fun (and free) activities!
We know school hols can be $$$ quite quickly, but they don't have to be. The good news is there are actually loads of free and really fun activities to keep the kids busy in SG. From hitting a local library to exploring a free art gallery!
50. And don't forget this bucket list of attractions!
Still need more ideas this school holiday? We've put together the ultimate bucket list of fam-fave SG attractions that you can work your way through! After outdoor ideas in particular? We've got a separate guide for that, with a whopping 100 ideas. Indoors? That's covered too. You're welcome!
Looking for more ways to keep the kids busy this school holiday in Singapore? Check out our ideas for what to do this weekend!