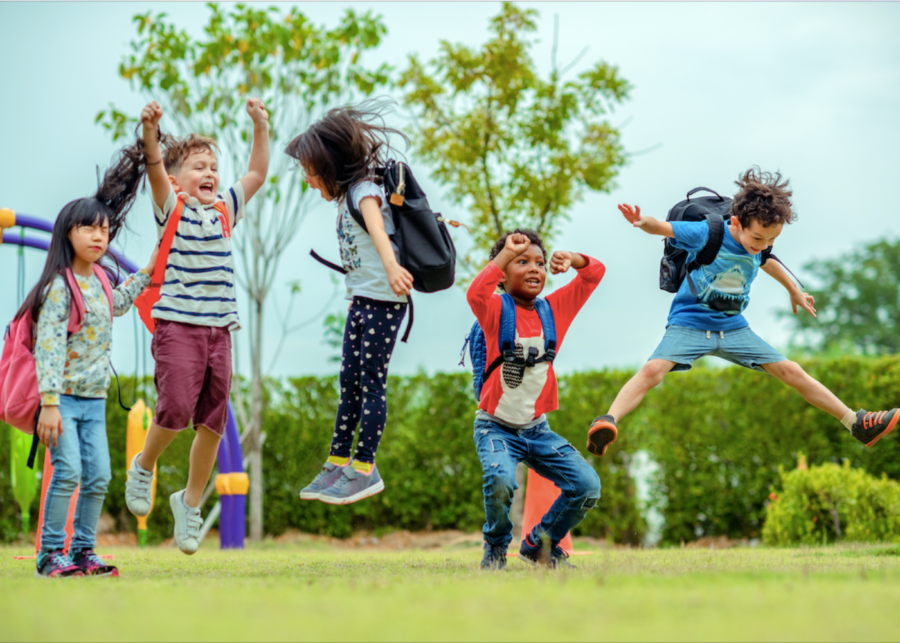 Not sure what to do for the school holidays in Singapore? Fear not – we've got loads of fab ideas to keep the kids entertained over the break!
If you're currently looking at an empty cal for the school holidays and worrying about how you're going to entertain the kids, then don't fret. Fill up your weekends, and for during-the-week fun, we've got you (and the kids) covered with everything to do for the school holidays in Singapore.
We've found loads of things to keep the kids busy, whether that's at home or out and about. From exhibits to theatre, and our favourite parks or green space. So take a look, and get filling up your Singapore school hols itinerary with these fun-filled activities for the whole family. Happy holidays!
That's not all, be sure to tune into our HoneyKids Asia podcast on tried-and-tested ways to keep the kiddos entertained during the school holidays:
You can also tune in via Apple or Google podcasts.
60+ things to do with the kids for the school holiday in Singapore
1. Catch Disney's Wish in cinemas!
One of the most highly anticipated animations of the year, Disney's Wish, is making its way to cinemas in Singapore this 23 November 2023! Set in the kingdom of Rosas, this animation film tells the story of how Asha and Star, a little ball of boundless energy that answered her powerful wish, face off the formidable King Magnifico to save her community. Disney's Wish promises to be a magical experience for the family and more, as it pays homage to the studio's century-long legacy. It features the voices of Academy Award-winning actors Ariana DeBose (from West Side Story) as Asha, and Chris Pine (from Star Trek 11-13) as King Magnifico. As per Disney's tradition, you can expect catchy songs to be weaved into the enchanting storyline. Who knows, the kids (and perhaps, you too) will be singing along to the movie!
When: 23 November 2023 onwards
Where: Your nearest cinema – check the showtimes here
2. Sign the kids up for a holiday camp!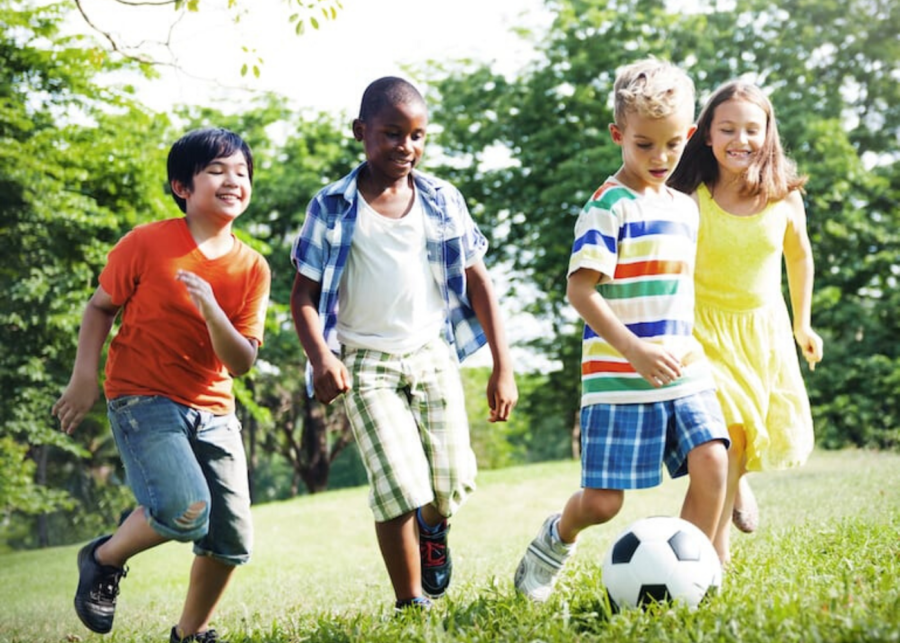 This school holiday, sign the kiddos up for a fun-filled online holiday camp to keep the littlies well entertained at home. If you prefer to get your restless tinies out of the house, there are plenty of in-person camps taking place as well. From coding to arty camps, there are tons to explore! Check out our school holiday camps guide for the full lowdown on all the options out there for the kids!
3. Have some festive fun
With the December school holidays stretching on seemingly forever, how do you plan to keep the little ones entertained all through the break? Look no further! We've put together a roundup of the merriest Christmas events for kids in Singapore this festive season. From crafting sessions to bustling markets and magical winter wonderlands, we've got everything covered. And don't miss out on discovering the best spots to meet Santa and enjoy all the exciting festive events at malls for an absolutely fun-tastic yuletide season with the kiddos!
4. Get your skates and surf on
We're absolutely thrilled about the latest sports centre in Orchard! Trifecta by The Ride Side is massive – spanning 49,611 square feet, equivalent to the size of four Olympic swimming pools. This place is a one-stop destination where you and your fam can surf, ski, and skate, regardless of the weather. It's a game-changer!
5. Be inspired at the National Gallery Singapore The Gallery Children's Biennale 2023
Kit out your tiny Picassos and hit this all-time kid favourite to unravel a world of art and exploration. The Gallery Children's Biennale 2023 has a brand new showcase that kids will love. Best part? It will be open to the public right up till March 2024. There are 11 interactive and immersive artworks that respond to the theme "Let's make a better place". The fam can explore ways to create a world built upon care, respect, imagination and collaboration. Expect to engage with the artworks through conversations and digital and onsite programmes the littlies will love.
6. Aqua Adventure at HomeTeamNS Bedok Reservoir
It's been pretty hot lately, and if you're looking for a good cool off this school hols, we know just the place. Hit up the Aqua Adventure at HomeTeamNS Bedok Reservoir for a splashing good time with the brood. Did we mention it is Singapore's first integrated all-weather water adventure with three storeys? Psst, it also features Singapore's longest indoor waterslide at 114 m for the double rider slide and an indoor net obstacle arena. Plenty to keep the kiddos entertained! Note that the minimum height requirement for kids to enter is 1.25m.
7. Visit HDB playgrounds
Singapore is awesome when it comes to playgrounds, and we're not just talking about the big, well-known park playgrounds. We are also huge fans of hidden HDB playground gems! We are talking about Alice in Wonderland playgrounds to dinos galore- Yay! Who knew, right? Check out our list of some of the very best HDB playgrounds in Singapore to amp up your playground bucket list.
8. Head to the theatre with these new shows and live performances
We love live performances, so how about taking the kids to see musicals and theatre shows this school holidays? Here's what's on at the theatre that's kid-approved. Keep checking the site for our latest reviews and updates on new performances!
9. Feast at kid-friendly restaurants and cafes
Check out our list of the best kid-friendly restaurants by location across the length and breadth of Singapore: the child-tolerant places where parents can finish a good hot meal in (relative) peace. Psst, we've even put together a list of the best kids eat free deals in Singapore! You're most welcome!
10. Future World: Where Art Meets Science
Kit out the fam and hit the Art Science museum to check out Future World: Where Art Meets Science. There are tons of digital-interactive installations that the kiddos will want to try their hand at (over and over again). Visitors can expect to explore two sections in the exhibition, including City in A Garden and Exploring New Frontiers.
11. Visit Gardens by the Bay
Kit out the fam and hit the Flower Dome for a stunning floral extravaganza that the fam will love. In this edition, the brood can look forward to A Nordic Christmas Adventure, with a Viking-inspired winter wonderland, and over 20 varieties of poinsettias.
When: Poinsettia Wishes, Flower Dome, 24 November 2023 till 1 January 2024
Where: Gardens by the Bay
12. Have breakfast with the zoo animals
Indulge in a hearty meal of local and international delights while sitting through a 30-minute presentation featuring orangutans, macaws, tamandua, coatimundis, and reptiles. There's a free-and-easy interaction area where you can meet the animals and their care team, as well as photo points to capture those memories as keepsakes. Breakfast in the Wild is available from 9 to 10.30am on weekends and public holidays.
13. Try out these super fun (and free) activities!
Here's something special for all you sports fans – Decathlon has put together an exciting line-up of sports activities where kids can explore their sports interests and learn about team dynamics and IQ through sports. Psst, there's also something in store for the whole fam!
14. Go on a Lego-tastic hunt across Singapore
The little red dot is absolutely crazy about Lego, making it a nation of Lego enthusiasts with a treasure trove of Lego-themed adventures for both kids and adults! And if you've got Lego-crazy kids in your crew (who doesn't?), there's a good chance they're already budding tinkerers, just itching to let their creative juices flow. So, why not make this school break a Lego-filled extravaganza? Dive into our super helpful listicle to discover all the Lego-tastic fun awaiting you. Get ready for some building excitement!
15. Experience the Disney Immersive Animation!
The Immersive Disney Animation is now live at Marina Bay Sands! We love Disney at HoneyKids HQ, from the movies to the Lego to the merch! With the magical brand turning 100 this year, we wanted to explore all things Disney in Singapore. From checking out this new immersive experience, revisiting all of our favourite Disney films to purchasing all the limited edition merchandise, we give you a complete lowdown on how to celebrate Disney's 100th Birthday in Singapore!
When: Till 31 December 2023
Where: Sands Theatre, Marina Bay Sands
16. Sign up for a culinary boot camp
Looking to introduce basic culinary skills to the kids this school holidays? Sign up for an array of parent-child cooking classes at Palette Sensations Culinary School, where you and your kiddo can learn to cook and bake!  These classes are suitable for kiddos of all ages (parental supervision is needed for kids under 7 years of age), and no experience is required! Yay!
17. Unleash your best moves at the NERF Action Xperience
If the heat is scuppering your outdoor plans, get up, get moving, gather a group and head over to Marina Square for hours of NERF fun! Conquer obstacle courses, challenge yourself on accuracy, and compete against your friends. You can also fill a NERF gun with paint and spray your own t-shirt to create your own unique designs! Psst… Check out the 'all-in' ticket for maximum value, and there are special discounts on NERF guns to purchase in their store! Here's how to book tickets.
18. Visit Legoland Malaysia
20. Visit a fire station
If your little ones love to dress up as firefighters, they are going to love visiting a local fire station to see a real-life fire truck! Plus, fire stations are open to the public on Saturday mornings, so little ones can meet their heroes. Visitors can go on guided tours to meet firefighters and paramedics and learn how the Singapore Civil Defence Force (SCDF) responds to emergencies. Check the SCDF website for more details.
21. Get creative in this mixed-media space
Studio An has an extensive supply of art materials, mediums and equipment for art experimentation and freedom of expression. We love the sound of the Dirty Debbie Art Buffet, where you can try a bit of everything – it's mixed medium, so you can choose from painting, sketching, drawing, silk screen printing, calligraphy, wood or linocut printing. It's an awesome opportunity to bring out your inner artist and try things you've never had the chance to do before! Create alone or collaborate with others; the choice is entirely up to you. This is an open-minded community with artists of all experience levels and from all walks of life. Finally, art can be accessible and affordable for everyone.
22. Light up the nights at a dazzling light show
Treat yourself and the whole family to Wings of Time, a fun nighttime experience. Be mesmerised by a multi-sensory water display, laser show, fireworks and music as you soar through space and time in a magical adventure! You should also check out Spectra, which is happening again at Marina Bay, and don't forget our firm favourite, Garden Rhapsody – the whole family will love the music and lights shining amidst the Supertrees.
23. Swing, spin, splash – get some friends together and have an arty party!
Art jamming is a trend we're loving, as not only does it get the kid's creative juices going, but they can bring home something to keep as well! The whole family can enjoy these art sessions. Choose from decorating your own tote bags or canvas prints, swing and splash sessions, or glow-in-the-dark neon paints! Check out Splat Paint House if you fancy spraying the walls with nerf guns, or if creating a canvas rivalling Picasso is more your style, have a look at Art Jamming classes. The HoneyKids team tried out Spin Paint House, and here's our review of it!
24. Cool science stuff at Science Centre Singapore
Science Centre Singapore is always a great day out for the kids, and it just got better with the Smart Nation Playscape exhibition. Through its tech zones, you'll get a glimpse into future technology and its role in developing Singapore. There's also a cool opt-in personalised experience, where you can collect digital stamps and take a snapshot of your journey and receive a 'PlayScape Passport' via email to remember your digital escapade! Besides this, don't miss out on heaps of fun workshops for the kids, science shows and demonstrations, and even catch Omni-Theatre digital movies.
25. Keep little ones entertained at Polliwogs
If you're on the hunt for ways to keep the little ones entertained this school break, The Polliwogs has you covered. This indoor playhouse is cooking up a storm of fun activities that you won't want to pass up. We're talking epic games, enchanting shows, unicorn cupcake crafting, chocolatey escapades, and even perfume wizardry mixed with marble run mayhem. Our tip? Make sure to keep an eye on their page for all the juicy details. Oh, and guess what? Adorable mascot appearances are also in the cards! So, get ready for a blast!
26. Ride ponies at Gallop Stables
If you're looking to escape the high-rise city life of Singapore this school holiday, head out to Gallop Stables. Located at both Turf City and Pasir Ris, you can let the kids take a pony ride, as well as opt for a feeding session with the horses!
27. Check out Singapore's awesome MRT stations
If you've got kids who are absolutely thrilled by high-octane locomotive action, we've got a cool suggestion for you. Take out those MRT maps, check out our super handy guide highlighting the best designed MRT stations all around the little red dot, and get ready for a fantastic adventure. Embark on a journey to explore the island while riding its most popular mode of transport – it's a surefire way to make some amazing memories. So go ahead, let the excitement unfold and enjoy every moment of the ride!
28. Sign up for drama classes
We totally enjoy catching a movie with the kids every now and then. And you know what? The fantastic stage shows, productions, and musicals in Singapore have us hooked too. If you've ever thought about introducing the little ones to the magic of theatre, those performing art programs in schools are just the ticket. Or why not enrol them in a drama and theatre class for kids right here in Singapore? We've put together a list of some of the coolest schools for just that. Check it out!
29. Host a super slumber party
This school holiday, how about throwing an exciting slumber party for the little ones? We've got your back with our handy guide. Whether it's putting together a guest list or decking out the place with fancy decorations, we've got all the bases covered to make planning a slumber party a total breeze. So go ahead, start planning and have a blast!
30. Book a staycation
This school holiday, level up your family staycations! Scroll through our list of over 40 amazing staycation hotels in Singapore – some let kids stay free, have the best kids' pools and offer cool kid-focused activities!
31. Check out an exhibit or two!
You can check out one of the many kid-friendly museums across Singapore in person this school hols! Head on down and be wowed by technology at ArtScience Museum or take in a whole lot of history and art at Asian Civilisations Museum! Our recommendation? Head to the Lee Kong Chian Natural History Museum and check out the dinosaurs! Psst… we spent a day at the Singapore Art Museum and had loads of fun!
32. Get outdoors and visit a farm!
Who knew that Singapore had such a big selection of farms! Yep, you don't need to head too far out of the city, and you'll be in beautiful Kranji and farm country! Choose from Jurong Frog Farm, Hay Dairies, Bee Amazed Garden, or dine on some hearty farm-to-table fare at Bollywood Veggies! Parents, you'd definitely want to check out The Sundowner, a rooftop farm experience located at Siglap…
33. Have a jump at a trampoline park!
Trampolining is a great way to tire out the kids, so if you have overactive littles that need to burn energy fast, then book one of these trampoline parks this holiday to wear them out!
34. Unleash your inner speed demon
Are you an adrenaline junkie? Then get ready to unleash your speed demon at some of these fun places across the island. The Karting Arena race track at Jurong boasts a length of 700 metres, all-new petroleum-powered Birel karts, and racing speeds of up to 50 km/h. FYI: Only kids aged nine and above and at least 140 centimetres tall are allowed in. Another option is KF1 Expo, created by the same team in charge of the Singapore Night Race.
35. Try your hand at fishing or prawning!
Have you always wanted to fish your own catch (or pet)? We've found a few places where your younglings can try their hand at longkang fishing, a hobby popular with the locals back in the 50s and 60s. Otherwise, head down to D'Best Recreation, the largest saltwater fishing pond in Singapore. While kids attempt to fish or go multiple rounds of prawning, the adults can take a breather at the bars and restaurants within the area.
36. Try sustainable fishing at Bedok Jetty
While we're on the topic of fishing, how do you know if you've caught a rare fish and, inadvertently, disrupted the country's marine biodiversity? Enter FishX, a series of youth-led workshops where new and seasoned fisherfolk can learn how to fish sustainably and responsibly while contributing to marine conservation science. All fishing equipment will be provided, so all you need to do is turn up!
37. Hit the park!
One of our favourite things to do with the kids? Hit the park! From West Coast Park to Pasir Ris Park and all the parks in between, there are many green spaces to explore with the kids. Check out our ultimate park guide and pick your faves for guaranteed school holiday fun!
38. Beat the heat with an ice cream-making sesh!
The all-famous Singapore heat is hard to beat, but we know just the thing to get the fam cooling off in a flash. Sign up for an ice cream-making sesh at Carrara and get the full scoop on ice cream-making from scratch! Best part? You will get to take home two flavours of ice cream you make at the workshop and a few easy recipes to try at home. Super cool! If heading out isn't your thing, how about a fam-friendly nice cream-making session at home? Get your food processors out and try out our round-up of 'nice cream' recipes that are guilt-free and packed with all those nutrients for our growing folks. Here's to a lickin-good holiday!
39. Have a daycation over in Sentosa!
Sentosa is the place to head if you're looking to have a fun-filled fam day out. From the dizzy heights of the cable car to get there, to all-out good times at Universal Studios, and then there's the beach. On second thoughts, maybe you'll need a week to do it justice. Staycation, anyone?
40. Go island hopping!
What about exploring the islands of Singapore for a change of scenery? Step back in time over to Pulau Ubin and check out the last surviving kampong. Looking for a new beach? Have Lazarus Island on your list. You can hop on a ferry from Sentosa Cove to Lazarus Island, too! Finally, for easy-peasy island exploring (with no ferry needed), walk across to Coney Island via Punggol Promenade Nature Walk!
41. Explore more of Singapore on one of these heritage trails
We're always looking for new places in Singapore to explore, and thankfully, the good folks at the National Heritage Board have just the thing up their sleeve – heritage trails! From Chinatown to Haji Lane, learn a new thing or two about Singapore's history and heritage this weekend!
42. Go on a wildlife hunt in Singapore's nature reserves
Although Singapore may feel all skyscrapers and concrete at times, we still have plenty of pretty parks and green patches alongside our urban jungle. And with that glorious green comes glorious wildlife! We're not talking run-of-the-mill shrews and squirrels here: pangolins, otters and crocs; we're looking at you! So get those wellies on and your binoculars at the ready, for a good spot with the brood!
43. Get creative with these crafting tutorials!
Looking to keep the kids occupied indoors? Then check out a crafting tutorial or two! You don't need to look far; thankfully, the internet is our friend with a whole host of ideas just waiting to be tried. Head on over to DIY – its instructional videos are easy enough for the kids to follow, and they're fun, too. Another great option to check out is Creative Bug's many classes online. Want to impress the older kids? We say opt for a make your own slime or playdough session – a winner for all ages!
44. Grab a basket and have a picnic
All kids (and grown-ups, for that matter) love the novelty of a picnic. Grab your fave snacks, sandwiches and the essential picnic blanket and you're away! If you are heading off to your favourite park, check out our guide of fab picnic accessories to complete the spread.
45. Treat the fam to afternoon tea!
How about a treat for all the fam this school hols? We say book an afternoon tea and indulge in scones, cream and jam. Psst – some even offer fab takeaway options if you fancy the sweet and savoury delights without heading out!
46. Book a chalet!
No travel plans? No problem – just make a holiday of it here in SG! With so many super options available right here in Singapore, you'll think you made it to Bali after all. Check out our guide to family-friendly chalets in Singapore– good luck picking!
47. Get the holiday vibes at the beach!
What better way to fill the hols than hitting the beach? And good news, there are loads of options in sunny Singapore. From the fun-filled and white sands of Sentosa to getting away from it all in Kusu Island. Yep, you might have to omit those tankers from your line of vision, but otherwise, you can sit back and pretend you're in Thailand! Remember to pack the sunscreen!
48. Explore the Park Connector Network!
It's not just the parks that you should have on your bucket list this school holiday; you need to check out the Park Connector Network (PCN) too! Covering a distance of over 300 km (wow!), the PCN connects some of the best parks in Singapore with one another, so no need to traipse along roads to get between them. They are also perfect for scooting, biking or walking territory in their own right too!
49. Get scooting at one of these spots!
Want some outdoorsy fun? Pack the scooter and head off to one of these fab scooter-approved destinations. It's perfect for getting the kids active this school hols. From Punggol Waterway Park in the east to Jurong Lakeside Garden in the west, there are fab spots to scoot all over Singapore!
50. Explore a new 'hood!
From Chinatown to Joo Chiat, and don't forget fam fave Holland Village. There's a heap of neighbourhoods to explore in SG this school holiday. Add a few to your list, and you'll see a new side of SG in no time!
51. Visit a library
Singapore offers some pretty special libraries that are sure to impress the kids. We love the fancy facilities and great reading nooks at HarbourFront, where you can definitely while away the hours and get some new reads! Or, if you want new books to permanently add to your bookshelf, then check out our fave kid-friendly bookstores. NLB also has a host of specially curated events over the holiday period for kiddos of all ages. Find out more here!
52. Climb new heights this school holidays!
We all know that the kids need to burn energy over the hols, and we think we've found the perfect activity – rock climbing! Besides burning tonnes of energy, rock climbing is actually a workout mentally and will teach kids as young as four years to hone their motor skills, flexibility and logical thinking. Win, win!
53. Beat the heat (or rain!) at an indoor playground
If the heat is getting to you, or you're hit with an almighty Singapore downpour – then head straight to indoor play (now sorted by location!). From hanging out with Pororo and friends at Pororo Park to trying out every sport under the sun (but without the rays) at SuperPark, there's something for all ages! Psst – got littlies? Don't let the toddlers miss out, check out this list of dedicated play spots for bubs!
54. Pick a new board game
If you've overdone the screen time, then how about taking it back to old-school fun with a board game? Yes, there will be arguments, but it's all a bit of fun, right?! From classics like Risk to new faves Like Sushi! Go! There's a board game for everyone!
55. Knock down some pins and go bowling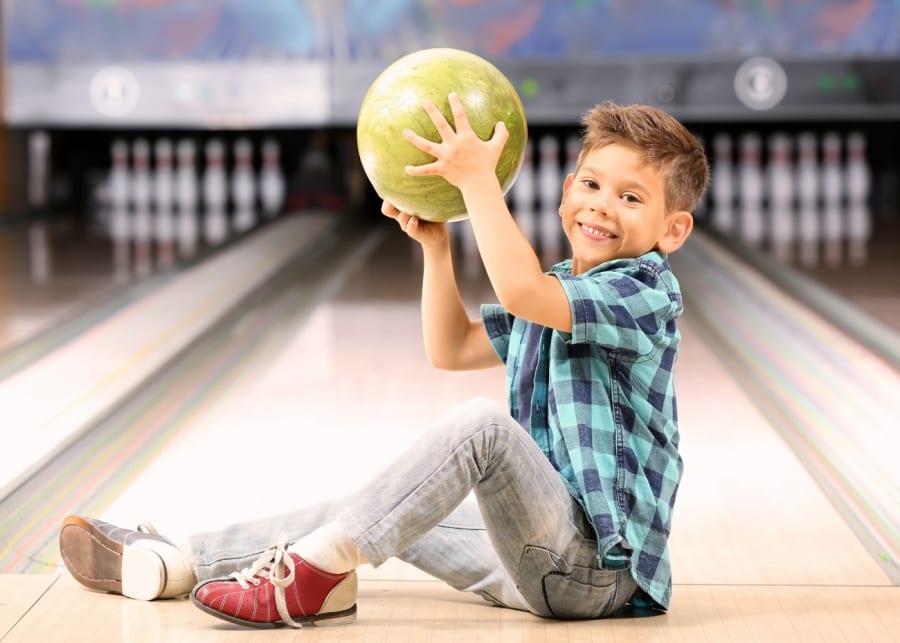 A bit of friendly competition and a snazzy pair of shoes is sure to liven up the hols, and there are some amazing kid-friendly bowling alleys in Singapore to put your bowling to the test!
56. Go on holiday!
The difficult part of planning a holiday is deciding which location to pick – with tons of city breaks and beach options! Will it be exploring the sights in Seoul or checking out a beach in Thailand? If you are looking for a mini break, check out our guide to Vietnam, a dreamy getaway to Nikoi Island or take a road trip to Genting, with everything you need to know about how to keep the brood entertained. Get packing people… you've got a plane/boat to catch!
57. Can't get enough of dinosaurs? Here's where to hunt for dinos across Singapore
There are loads of fun dino-themed activities, exhibitions and events happening across Singapore this school holidays!
58. Head to a weekend market with the kiddos
Thinking of shopping sustainably? Try heading to fleas or markets where you can get yourselves some cutesy art or fun stuff from makers or sellers directly. Don't miss out on the X'mas themed markets too!
59. Head to Changi Airport
You don't have to have an airplane ticket to hit up Changi Airport! Head over with the kiddos for some fun over the weekend during the school hols. The new revamp at Terminal 2 will have you in awe!
60. Party on a yacht!
Here's an idea for a fuss-free getaway: rent a yacht and enjoy a little ride with the kiddos! Find out about all the kid-friendly options available.
61. And don't forget this bucket list of attractions!
Still need more ideas this school holiday? We've put together the ultimate bucket list of fam-fave SG attractions that you can work your way through! After outdoor ideas in particular? We've got a separate guide for that, with a whopping 100 ideas. Indoors? That's covered, too. You're welcome!
62. Tune in to The HoneyKids Asia Podcast for more ideas
If you're still seeking more ideas to keep your little ones entertained, we've put together some helpful episodes on The HoneyKids Asia Podcast. Our hosts, Ange and Syaz, cover everything to see, do, and experience in Singapore during the school holidays. From the top spots to take your kids on weekends to their favourite family-friendly restaurants in the Little Red Dot. Don't miss out – give it a listen!
And that's not all! For more ways to keep the kids busy this school holiday in Singapore, check out our ideas for what to do this weekend!