Singapore's holiday camps are back in session! From coding and theatre to science and more, there's plenty of options for your happy little campers.
Looking for kids camp inspo? You've come to the right place! We've got the latest on all the fun activities for your minis to get involved in over the school holidays! Besides exploring their fave parks and green spaces, hanging out with their buddies or checking out a kid-friendly exhibit or two at the museums, why not avoid cabin fever and get them signed up for a super fun camp to keep them busy over the Singapore school holidays? Not only will these camps get them to use their brains and learn more about the world, but they're also fun. There are holiday camps on coding, dance, science and theatre, and many more!
Year-end holiday camps for kids in Singapore
1. Nullspace Robotics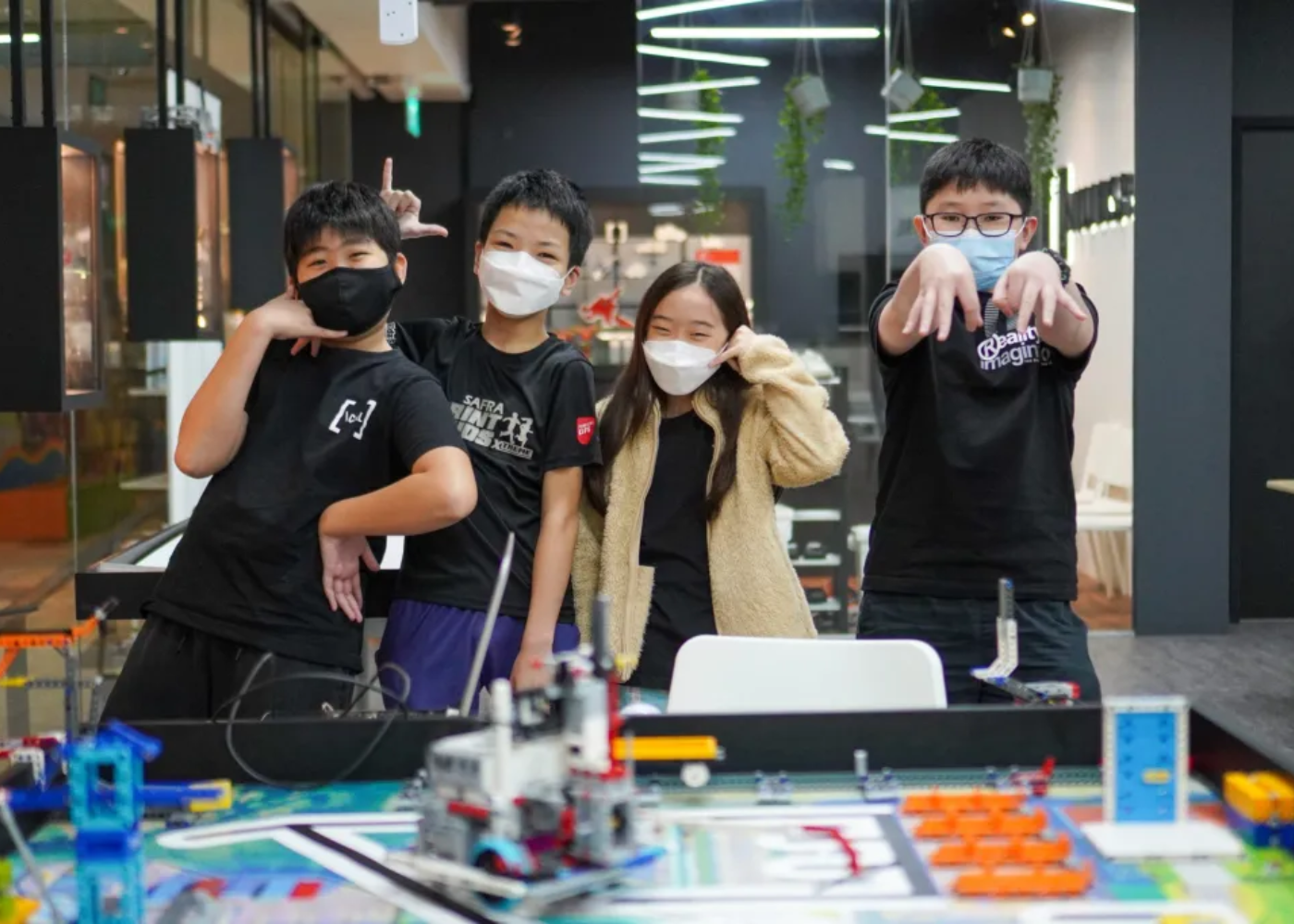 Nullspace Robotics specialises in robotics and coding education for kids, with holiday programmes catering to those aged five to 16 years old. There's the STEM Little Explorer Programme for preschoolers, and STEM Explorer Programme for those in lower primary school. Older kids can learn coding through Minecraft or Scratch workshops. There are even one-day workshops for children aged nine to 12 years old in 3D printing and robotics. Plus, Nullspace just released the October schedules for two programmes – Inventor Certificate Programme and Data Analyst Certificate Programme. All of the centre's programmes use the latest technology tools (eg. LEGO Education SPIKE Prime Robotics Kit and Arduino microcontrollers), so you can imagine how excited the kids will be to try their hands on these! You can check out Nullspace's offerings through its upcoming Open Houses in Rochester Mall and Kallang Wave Mall as well. This is a great opportunity for the kids to have a mini taster of Nullspace's programmes, and for parents to find out more from the instructors.

Bonus: Key in "HONEYKIDS50" during check-out to enjoy $50 off your kid's first course sign-up. Promo code is valid till 31 December 2023 for a minimum purchase of ten hours of course package ($450).
Join Nullspace's Open House events and enjoy up to 10% off when you purchase any of its course packages between 25 September till 19 November 2023.
* Nullspace Robotics' terms and conditions apply. Both promotions are separate and non-stackable.
When: Multiple dates starting from end October 2023
Where: Rochester Mall, Kallang Wave Mall, and Chai Chee
2. Newtonshow (Multiactivity camp)
Looking for a camp where the kids will get to try their hand at different activities? Newtonshow has got you covered on that too! Its Multiactivity camp will keep your child busy and entertained with activities in Science, Robotics, Art, Making, and Cooking. Kids will experience each subject for a day. There'll be cool hands-on experiments on Science day; robot-building and battles on Robotics day; creating a new masterpiece inspired by Vincent van Gogh on Art day; work on different projects on Maker day, and whip up yummy dishes on Cooking day. With so many things to learn and experience, your child is bound to find something they love at Newtonshow's Multiactivity camp.
When: Now till 10 November 2023; 20 November 2023 – 12 January 2024
Where: 278 River Valley Road; #02-21-23, 1 Goldhill Plaza; 121 Joo Chiat Road; #16-04 Bukit Timah Shopping Centre
3. Newtonshow (Science Camp)
Our holiday camps list won't be complete without Newtonshow's Science camps. With 13 years of experience and over 8,000 happy campers in Singapore, it's no wonder Newtonshow is one of the most popular holiday camp providers here! This time, kids can explore Science through three themes in its year-end camps: Superhero, Arctic, and Harry Potter (an all-time favourite!). They'll get to send a superhero to space and go on ice rescue missions in Superhero Science. For Harry Potter Science, kids can look forward to Potions Class, Quidditch, and even a chance to get up close and personal with a dragon egg. Last but not least, Arctic Science allows kids to build igloos, make cold discoveries, and learn all about the arctic animals. Snacks and lunch will be provided, and transportation arrangements can be made with Newtonshow (extra fees apply). Sign up ASAP, as spots tend to get snapped up real fast!
When: 20 November 2023 – 12 January 2024
Where: 9 Mohamed Sultan Road; 221 River Valley Road; 887A Bukit Timah Road; 229 Joo Chiat Road; 175 Thomson Road
4. Tomato Cooking School
Got an aspiring chef at home? Tomato Cooking School has the perfect holiday camp for your little master chef! Kids will be learning how to cook restaurant-level dishes from experienced chefs in this professionally-equipped cooking school. Designed for children aged six to 14, each child has the chance to cook independently in their very own cooking station. For this school holiday, they'll be learning how to cook Spanish dishes. We're talking about gazpacho, Paella Valenciana, Magdalenas de Limon, Spanish omelette, and more. All utensils and ingredients will be provided, so all your kid needs to do is just to show up! The best part? The kids get to bring home their creations to show mum and dad! That's dinner sorted! Oh, and maybe your little chef could help out with dinner after all!
When: Now till 10 November 2023; 21 November 2023 – 6 January 2024
Where: 278 River Valley Road, Singapore 238319; 229 Joo Chiat Road (Level 3); 273 Thomson Road, #04-01; Bukit Timah Shopping Centre, #16-04
5. Maker.sg
The coolest maker camp is back with new programmes for this upcoming school holiday. Maker.sg's latest holiday camp will be teaching kids all about robotics, circuit modelling, engineering, and more. Kids will get to build their own jumping robot, tinker with Ozobots, build a marble ball track, and even compete in Lego and Kevaplank competitions. Tools and equipment are provided, all of which are original and the latest models available. Perhaps the most exciting part is that your kid will get to bring back some of their inventions as a keepsake or even as a gift to you!
When: Now till 10 November 2023; 20 November 2023 – 12 January 2024
Where: 232A River Valley Road; 887A Bukit Timah Road; 229 Joo Chiat Road; 175 Thomson Road
6. b_together
This family club is pulling out all the stops when it comes to holiday camps for the littles in Singapore. b_together has designed creative camps that'll inspire and keep children occupied in activities, unstructured play, and fun times. The activities are conducted both indoors and outdoors. Keen to take part? Book early to secure spots and avoid disappointment.
When: Multiple dates from 9 October to 22 December 2023
Where: 16A Dempsey Road, Singapore 247695
7. Play2See
If you're looking for a camp that combines myriad activities into one, then Play2See is the camp for you! Kids are kept engaged through art appreciation and hands-on learning, where they're expected to loosen up and allow their senses to explore various topics from varying perspectives. This time round, the Play2See is also organising SMART Bilingual Camps for kids following the French curriculum. Little ones are encouraged to be curious, keep an open mind, and learn how to interact with their environment at these camps. We love!
When: Multiple dates from now till 12 January 2024
Where: 90 Cuscaden Road, Block B, Singapore 249725
8. The Eton Academy
Looking for a holiday camp for your preschool children? The Eton Academy has a P5 Success Camp to help Primary 5 students from local schools prepare for their Primary School Leaving Examinations (PSLE) early. Besides revising all they've learned in the past academic year, this camp will also help them master question analysis and answering techniques. The two-day camp focuses on core subjects: English, Mathematics, and Science.
When: Enquire for dates
Where: Great World, #03-126, Singapore 237994; Sengkang Grand Mall, #02-02, 70 Compassvale Bow, Singapore 544692; and The Woodleigh Mall, #01-12, 11 Bidadari Park Drive, Singapore 367803
9. ARThausSG
ARThausSG is a specialised Fine Arts-based studio that provides enrichment, art jamming, and holiday programmes for kids ages five and above. This studio provides a cosy and stress-free environment for kids to channel their creativity freely, no matter their experience or skill level in fine arts. On top of personalised and curriculum-based Fine Arts courses, ARThausSG also provides three and five-day holiday programmes. Choose from options ranging from acrylic painting, watercolour, texture painting, to even an open theme holiday programme. The possibilities are endless here! All of its programmes are conducted in small groups (maximum class size of 12, with a six-to-one student-teacher ratio) to allow instructors to focus on personalised learning. What's more, there are even classes and art jamming sessions for adults!
When: Throughout the year
Where: 901A Bukit Timah Road, Singapore 58961
10. Cosmo United Football Academy
Got a kid who loves the beautiful game? Sign them up for a Cosmo United Football Academy (CUFA) holiday camp! CUFA is Singapore's leading football academy, with football camps catering for kids as young as four. Kids won't just get to pick up football skills here; they'll also learn psychomotor skills as well as teamwork and sportsmanship. You can rest assured that your child is in good hands, as CUFA's coaching team includes many active and former Singapore Premier League and Singapore National Football Team players. So yes, your kid will be learning from the very best!
When: 16-20 and 23-27 October 2023
Where: Swiss Club Singapore, 36 Swiss Club Road, Singapore 288139
11. SG United Soccer
Here's another fun soccer camp that the kiddos can participate in during the school holidays! Curated by experts and supported by professional coaches, SG United Soccer provides budding footie players with soccer knowledge and tips as well as invaluable skills such as teamwork, problem-solving and communication. Keep your eyes peeled for more info!
When: Various timings 
Where: Singapore Khalsa Association, 2 Tessensohn Road, Singapore 217646
12. Mindful Space
Mindful Space is all about holistic learning and play-based experiences. The platform has two camps going on this year-end: the Avengers theme PSLE Marking Day camp and the Mindfulness holiday camp. Through fun activities and exercises, your kid will learn all about about setting positive mindsets and emotion regulation.
When: Multiple dates from 16 October to 22 December 2023
Where: 10 Winstedt Rd, Block A 02-02, Singapore, 227977
13. DesignTinkers
For the littles who are interested (or curious) in architecture, this one's for you! DesignTinkers is holding a range of design and architecture-based programmes. Join this popular holiday camp for its hands-on and inquiry-based projects that explore ideas such as building an eco-home. Campers will also learn new skills in prototyping their ideas from 2D to 3D.
When: Various dates from now till 20 December 2023
Where: Goodman Arts Centre, 90 Goodman Road, Singapore 439053; and Agora Colearning Centre, HarbourFront Centre, 1 Maritime Square, #04-01, 099253
14. Floow MTB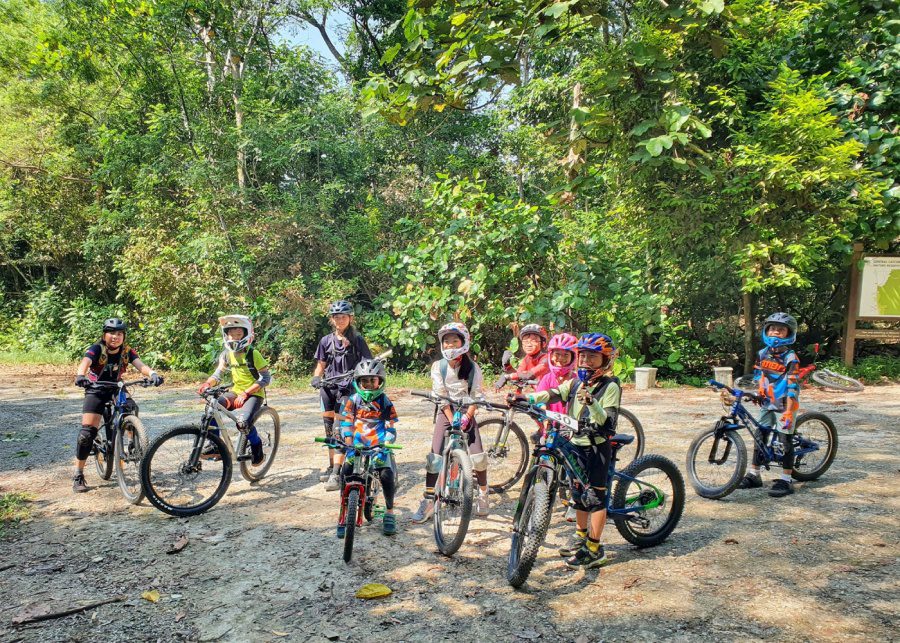 If you're keen on levelling your bike skills, why not take part in this activity? Floow MTB's Foundation Skills camps are packed with exciting challenges where participants get to push both their physical and mental boundaries in a safe and progressive way. The camps are conducted by certified professional mountain bike instructors, so you know you're getting the good stuff.
When: Enquire for dates
Where: Various locations
15. Coding Lab
Whether your kid is new to coding, or they've already got a solid foundation in it – they're bound to love the programmes Coding Lab has in store for its September Holiday Coding Camps. Founded by an MIT Alumnus, kids get to learn all about coding through the centre's award-winning curriculum that's also inspired by the top university. Coding Lab's Coding Camps are designed for kids ages five to 18. Depending on their age groups, your kids will have a chance to learn the basics of coding through Scratch, create their own app with App Inventor, and even get a headstart in the popular programming language – Python. Camps will be held at both of Coding Lab's Learning Centres in KAP Mall and Parkway Parade; you can also opt for your child to attend the camp's online classes too!
When: Enquire for dates
Where: 9 King Albert Park (KAP Mall) #02-21, #02-19 and #02-05, Singapore 598332; 80 Marine Parade Road #10-06,
Parkway Parade (Office Tower), Singapore 449269; and virtual.
16. Sports Camp Singapore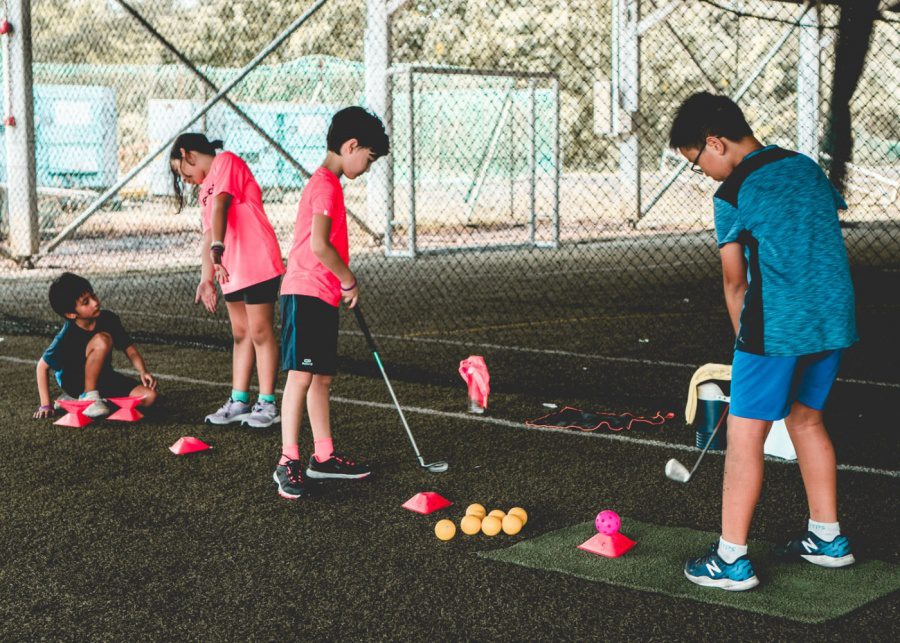 Expose your kiddies to various types of sports during the school holidays with Sports Camp Singapore. Campers will learn how to develop skills and truly understand the sport that they've decided to go for. Who knows, this sports camp might motivate your little ones to keep up this active lifestyle even after the camp is over!
When: TBC
Where: Premier Pitch (Indoor), 200 Turf Club Rd, Plot 9, Singapore 287994.
17. Wonderswork
Learn coding the fun way with Wonderswork at its holiday camps! Gain hands-on experience with coding and pick up STEM learning with Lego Robotics! There's the All Star Alliance camp as well as a Pokemon Endgame theme camp. Sounds fun, no? We want to sign up too!
When: 9-11 October, 16-18 October, and 23-25 October 2023 
Where: #03-105, Great World, 1 Kim Seng Promenade, Singapore 237944
18. Centre Stage
Looking for a creative arts camp? Join Centre Stage's interactive holiday camps for a whirlwind of fun. Explore drama and musicals in its Halloween theme camps for kids aged three to 12. Psst, Centre Stage is also open for extra-curricular classes, which means you can sign the kids up for even more fun. Can we sign ourselves up for these holiday camps too?!
When: 16-20 October 2023
Where: 15 Woking Road, Singapore 138694 and #01-32, Laguna Park, 5000G Marine Parade Road, Singapore 449290 
19. City Sprouts
Good news: City Sprouts has a Fall Edition camp this October! Embark on an exhilarating journey through nature and uncover hidden gems at two locations: Sky Sprouts in Bukit Timah and City Sprouts in Henderson. These camps are perfect for kids aged six to 11.
When: 10-12 October (Henderson) and 17-19 October 2023 (Bukit Timah)
Where: City Sprouts, 102 Henderson Road, Singapore 159562 and Sky Sprouts, 50 896 Dunearn Road, #05-04, Singapore 589472
20. XCL Camps
There's something for every child at XCL Camps. From scuba diving to arts and craft, and even whipping up gourmet dishes – you name it, this camp has it! XCL Camps' activities are designed for kids aged three to 14, where they'll get to try new things, learn new skills, make new friends, and have lots of fun. Not only will they receive personalised support throughout the five-day camp, but parents will also receive feedback and support before and after the camp. XCL Camps offers all-inclusive packages, which come with daily meals (lunch and snack), all the necessary supplies, and a camp t-shirt. Transportation to the camp venue from selected locations can also be arranged at a nominal cost. The camps include: Coding Camp, Star-Chef Academy Camp, Environment Scholars, and the all-in-one Multi Activity Camp.
When: 9-13 October 2023
Where: XCL World Academy Campus, 2 Yishun Street 42, Singapore 768039
21. Hollandse Club
The most family-friendly member's club in town, The Hollandse Club, usually offers up a multitude of camps for the school holidays. Kids get to join the HC Adventure Camp this time round, with activities like swimming, tennis, musical theatre, and Cube Cubs. The camp is open to children aged five to 12.
When: 16-20 October and 23-27 October 2023
Where: 22 Camden Park, Singapore 299814
22. Open Minds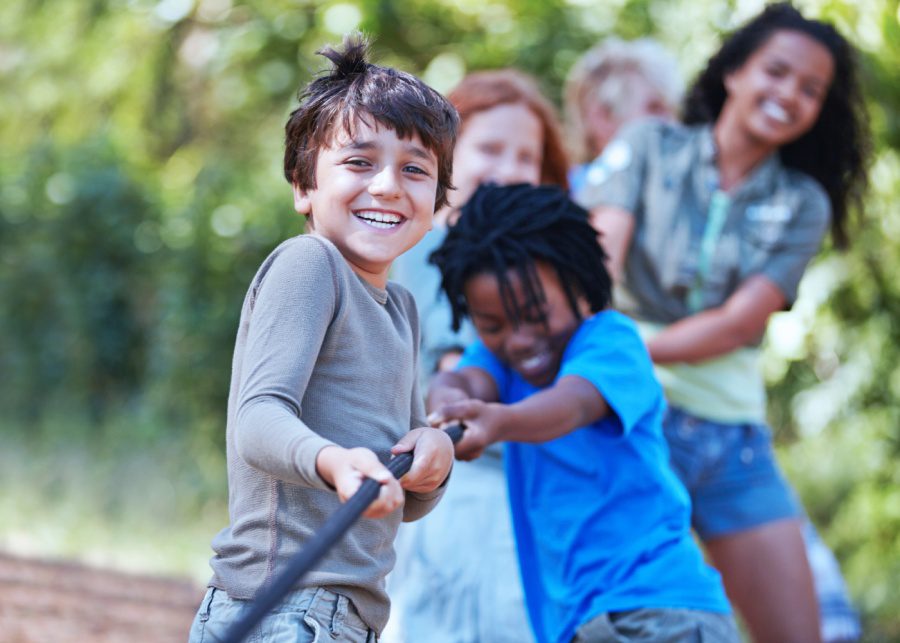 The super popular OpenMinds Holiday Camp is back in time for the holidays! Another well-rounded experience awaits where youngsters can keep active by developing new skills and social connections while also having fun. Interested? Campers can choose between Multi-track (where culture, culinary, sports, and arts collide), Wizardry (think potions, wands, and fantastic beasts!), and Royal Etiquette (value-infused etiquette lessons).
When: Various dates starting 9 October 2023
Where: #02-02, Coastal PlayGrove, 902 East Coast Parkway, Singapore 449874
23. The GUILD Club
The Guild Club has come up with a fitness boot camp in April that's suitable for teens and young adults with special needs. Throughout the three days, campers will be involved in indoor and outdoor activities at the club's lush, green campus. Participants will also get a complimentary fitness test by a certified PE instructor.
When: TBC
Where: Phoenix Park Singapore, 318A Tanglin Road, Singapore 247979
24. Kids Camp Singapore
Want your child to learn new things and go on an adventure? If so, check out Kids Camp Singapore! It has five-day camps at three locations: Fort Canning Park, Sentosa and East Coast, and it's perfect for kids aged three to 18 years old. With a range of activities from archery, treasure hunting, dodgeball, sack runs and more, your little one will have tons of unbridled fun. The best part? The camps are open all. year. long. Hooray!
When: All year long, enquire for more details
Where: 170 River Valley Road, Singapore 179038; 120 Tanjong Beach Walk, Singapore 098942; 1000 East Coast Park, Singapore 449876; and Pasir Ris Car Park E
Love the look of these holiday camps in Singapore? Check out these ideas for a fun family day out, and check back for more 2023 holiday camps being announced soon!