The Easter school holidays are on the horizon! And that means Singapore's holiday camps are back in session. From coding and theatre to science and more, there's plenty of options for your happy little campers.
Whether your kids are in a local or international school, there are plenty of school holiday camps and fun activities for your minis to get involved in over the March and April Easter school holidays! Besides exploring their fave parks and green spaces, hanging out with their buddies or checking out a kid-friendly exhibit or two at the museums, why not avoid cabin fever and get them signed up for a super fun Easter camp to keep them busy over the Singapore school holidays? Not only will these camps get them using their brains and learning more about the world, they're fun too. There are holiday camps on coding, dance, science and theatre, and many more!
Easter school holiday camps for kids in Singapore: March and April 2022
1. Newtonshow science camps
Got a little Einstein in the house? Newtonshow is offering three courses this Easter break for those aged three to 12 years. First up, kids can embark on a journey through time, starting with the formation of the universe right through to the modern day, spotting dinosaurs and tackling chemical battles along the way! Or, if you've got a Harry Potter fan at home, send them to Hogwarts this March holiday with the Easter in Harry Potter School camp. From astronomy lessons to magic ice experiments, they'll be working their wizardry ways in no time! And finally, if you're after a bit of everything, there's the Easter multi camp plan, with science, art and cooking galore. Whichever you pick, there's sure to be loads of fun and plenty of learning – win, win!
When: Until 15 April 2022
Where: 6 and 9 Mohamed Sultan Rd, 238959 Singapore, 221, 232 and 278 River Valley, 887A Bukit Timah Road, near Nexus International School, 229 Joo Chiat Road and 175 Thompson Road, 1 Goldhill Plaza
2. Maker SG
Get your kid's creative juices flowing with Maker SG's school holiday camp. Little inventors from five to 13 years old can gain insights into robotics, coding and other maker projects using the latest authentic equipment like 3D pens, Chibitronics, Quibits and more. They'll get to explore and make everything from robots to Easter-themed gadgets, as well as take part in Kevaplank competitions at the I Am Maker camp. The camps will be led by experienced teachers to guide them along in the fun. Two snacks, a healthy lunch and all materials will be provided.
When: Until 15 April 2022
Where: 887A Bukit Timah Road, Singapore 279896; 175 Thomson Road, Singapore 307624; 232A River Valley Road Singapore 238290; 229 Joo Chiat Road, Singapore 427489

3. Tomato Cooking School
Aspiring chefs are going to have oodles of fun at the Tomato Cooking School with the Easter Italian Cooking camp! Kids from six to 14 years old will cool up different Italian dishes (like pizza and homemade linguine) to bring home and taste with their parents (yep, dinner is sorted!). Each kid will have an allocated cooking station equipped with utensils and ingredients. And don't worry, experienced chefs will guide them throughout, so get ready for delicious creations! And hey, you might just have a little helper in the kitchen after the camp. The Tomato Cooking School is perfect for little chefs from six to 14 years old.
When: Until 15 April 2022
Where: 278 River Valley Road, Singapore 238319 and 229 Joo Chiat Road, Singapore 427489
4. XCL Camps
Perhaps you have a little chef at home who aspires to earn a Michelin star; or maybe your tween dreams of becoming the next Cristiano Ronaldo? Whatever your child's interests are, there's bound to be something for them at XCL Camps this coming Easter school break. XCL Camps has programmes for children aged three to 16, covering areas like sports, technology, education, as well as the arts. With these choices, your kid will be able to spend the holidays exploring and learning something they are truly interested in. They can learn how to make fine dining dishes from Michelin-star restaurant chefs at XCL's Star-Chef Academy, design their own computer games during the Game Design programme, or even embark on a journey through history and outer space at the STEAM Explorers camp. Check out the website for the full list of programmes and sign up here to book your kid's spot.
When: March and April 2022 – dates and times vary depending on the camp
Where: XCL World Academy Campus, 2 Yishun Street 42, Singapore 768039
5. Centre Stage
Looking for a creative arts camp? Join Centre Stage's interactive holiday camps for a whirlwind of fun. Explore drama, movement and music in its camps for kids aged five to seven and eight to twelve. Psst, Centre Stage is also open for extra-curricular classes, which means you can sign the kids up for even more fun. Can we sign ourselves up for these holiday camps too?!
When: 28 March – 1 April, 4-9 April.
Where: 15 Woking Road, Singapore 138694 and Laguna Park, 5000G Marine Parade Road #01-32, Singapore 449290 
6. CUFA
Check out Cosmo United Football Academy (CUFA) over the school holiday break this Easter! This soccer camp is perfect for kids aged four to 13, and its professional and dedicated coaching team includes many active and former S-league as well as National Team players. Plus, the littlies can build confidence and learn to develop the pride, attitude, mental and physical fitness of a sportsman while learning the beautiful game of football at its holiday camps. CUFA aims to teach, educate, and develop psychomotor and football skills at an early age in a professional, individualised, fun and stress-free environment.
When: 28 March – 1 April, 8.30am-12pm (Players born 2007-2017); 4-8 April, 8.30am-12pm (Players born 2007-2017); 11-14 April 2022, 8.30am-12pm (Players born 2007-2017)
Where: Rainforest Sports Hub, Singapore
7. SuperXplore! Camp
Organised by SuperPark Singapore, the SuperXplore! Camp promises to be a super fun and exciting camp for kids aged 7-12 years old. The three-day camp will keep the kids physically and mentally active with over 20 activities, ranging from sporty trampolining and rock climbing, to educational activities involving RoBlocks and Rube Goldberg machines. Once you sign up, each child will also receive a useful goodie bag with exclusive SuperXplore! t-shirt, full-grip socks, wristbands, and water bottle. Remember to quote "HONEYKIDS15" to receive a 15% discount* on the camp and complimentary Super Lite membership!
*Valid till 31 March 2022, subject to slots availability.
When: 12-14 April.
Where: SuperPark Singapore, 3 Temasek Boulevard, Suntec City Mall, #02-477(North Wing), Singapore 038983
8. Play2See
If you're looking for a camp that combines myriad activities into one, then Play2See is the camp for you! Kids are kept engaged through art appreciation and hands-on learning, where they're expected to loosen up and allow their senses to explore various topics from varying perspectives. At Play2See, the little ones are encouraged to be curious, keep an open mind, and learn how to interact with their environment. We love!
When: Until 14 April 2022
Where: Tanglin Shopping Centre, 19 Tanglin Road #06-15, Singapore 247909
9. Duxton Playground
Dempsey offers plenty of things to see and do, including fun activities for the kiddos at Duxton Playground this school holidays! The studio is holding a Women's History Month Empowerment Camp this March in celebration of the amazing women in history. Camp participants will get to learn about these role models through storytelling and arts, explore a whole range of artistic skills, and be empowered and inspired with resilient values.
When: 21-25 March 2022
Where: 73 Loewen Road, #01-16, Singapore 248843
10. The Open Centre
Nowadays, it's all about mindfulness, which the kiddos can also take part in! The Open Centre offers enriching programmes on mindfulness, resilience, social-emotional learning and so much more. Camp participants will be able to connect with nature as well as make new friends as they take a break from school and screens. Mark our words: this is the camp for your little wonderers.
When: Until 15 April 2022
Where: Various locations
11. Sports Camp Singapore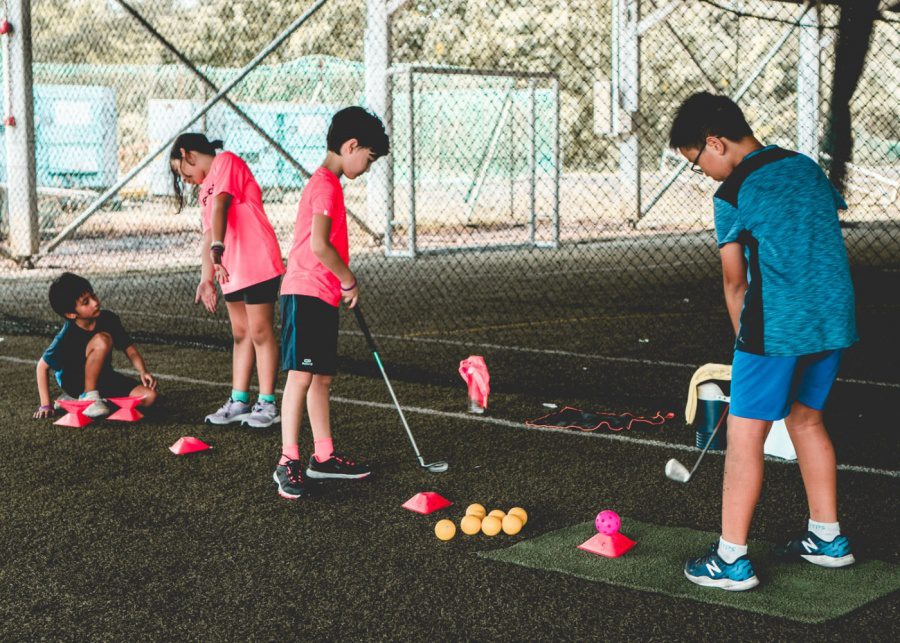 Expose your kiddies to various types of sports during the March and April school holidays with Sports Camp Singapore. Campers will learn how to develop skills and truly understand the sport that they've decided to go for. Who knows, this sports camp might motivate your little ones to keep up this active lifestyle even after the camp is over!
When: Various times depending on the selected camp
Where: The Cage Sports Park, 220 Turf Club Road, Singapore 288001
12. Wonderswork
Learn coding the fun way with Wonderswork at its holiday camp! Gain hands-on experience with coding and pick up STEM learning with Lego Robotics! Sounds fun, no? We want to sign up too!
When: Various workshops running until 8 April 2022
Where: Great World, 1 Kim Seng Promenade #03-105, Singapore 237944
13. Kids Camp Singapore
Want your child to learn new things and go on an adventure? If so, check out Kids Camp Singapore! They've got five-day camps at three locations: Fort Canning Park, Sentosa and East Coast, and it's perfect for kids aged three to 18 years old. With a range of activities from archery, treasure hunting, dodgeball, sack runs and more, your little one will have tons of unbridled fun. The best part? Their camps are open all. year. long. Hooray!
When: All year long, enquire for more details
Where: Locations in Fort Canning Park, Sentosa and East Coast
14. The Tiara Society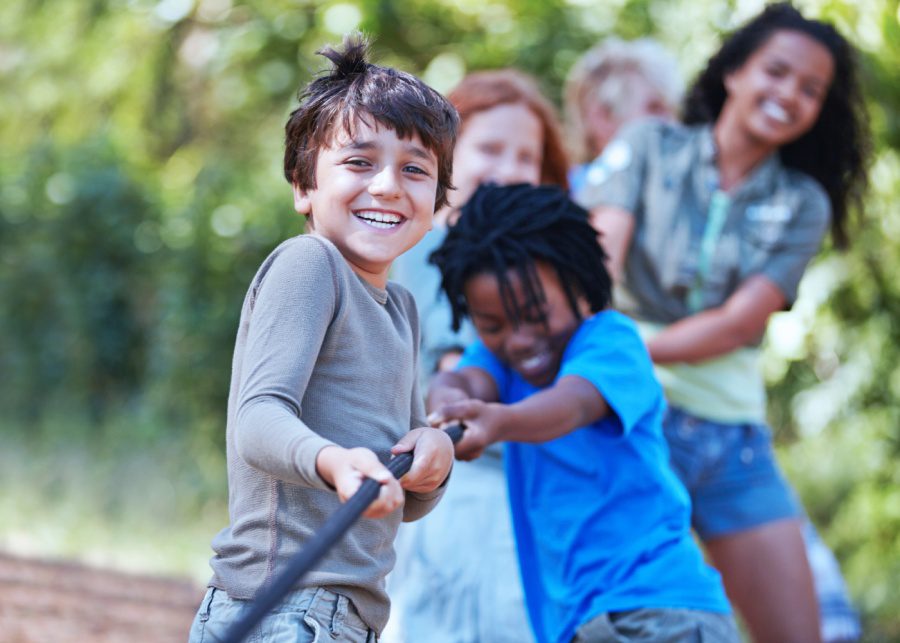 Our fave indoor playground brings back its super popular OpenMinds Holiday Camp, in time for the March holidays! Another well-rounded experience awaits where youngsters can keep active by developing new skills and social connections while also having fun. Interested? Campers can choose one track from four different tracks: culinary, sports, the arts, and junior campers.
When: 21-25 March 2022 and 28 March – 1 April 2022
Where: Coastal PlayGrove, 902 East Coast Parkway, #02-02, Singapore 449874
15. The Guild Club
Tweens and teens, you are definitely not forgotten! The Guild Club has come up with a slew of activities that'll help all students learn new skills taught in a true-to-life setting. From the useful stuff like learning how to budget and manage money, meal preps, and writing a resume, to fun ones like mastering the basics of DJing, the club's youth camps have them all.
When: 4-8 April 2022
Where: Phoenix Park Singapore, 318A Tanglin Road, Singapore 247979
16. Hollandse Club
The most family-friendly member's club in town, The Hollandse Club, usually offers up a multitude of camps for the school holidays. We're talking multi-activity camps, soccer camps, swim camps, and even swim gym camps! Stay tuned for more!
When: Until 15 April 2022
Where: 22 Camden Park, Singapore 299814
17. ISS Discovery School
We'll be honest – even us parents are excited about the range of courses offered at ISS Discovery School's camps! From a brand new course run by CASE Space Academy (which includes a live tour directly from NASA!), through to an English Language Intensive Course, Ultimate Coding class, or EXIS extreme inline skating – there's something for all! Where do we sign up?!
When: 4 – 8 April 2022
Where: 21 Preston Road, Singapore 109355
18. ARThaus
You're seriously missing out if you haven't already signed the kids up for holiday camp with ARThaus. The specialised fine art studio has a personalised, daily, and year-round holiday camp for the budding artist at home.  You'll want to check in with their Facebook and Instagram pages to keep connected and find out what they have in store for the kiddos (and adults, too) this Easter!
When: Contact them for sessions availability
Where: 901A Bukit Timah Road, Singapore 58961
Other holiday camps we love (more details coming soon!)
19. SG United Soccer
Here's another fun soccer camp that the kiddos can participate in during the Easter school holidays! Curated by experts and supported by professional coaches, SG United Soccer provides budding footie players with soccer knowledge and tips as well as invaluable skills such as teamwork, problem solving and communication. Keep your eyes peeled for more info!
When: TBC
Where: Singapore Khalsa Association, 2 Tessensohn Road, Singapore 217646
20. TheVirtualBabysitter
Here's an option if you want to keep the kids engaged, in the comfort of home, during the school holidays. TheVirtualBabysitter is a remote babysitting service that offers bespoke interactive sessions that'll entertain your little people while you work from home or tend to other pressing needs. This month, sign your child up for a five-day online public speaking camp where kiddies can learn to conquer their self-consciousness. This is done through drama exercises and text work. Above all, children get to be silly and have fun!
When: Weekend sessions available
Where: Online
Love the look of these holiday camps in Singapore? Check out these ideas for a fun family day out, and check back for more 2022 holiday camps being announced soon!