Dance, arts, performing, coding, soccer – these are the 2020 summer camps you'll need to keep the kids busy!
Summer 2020 definitely looks different than usual. Even though we're going to be able to head out in Phase 2, we still have to play it safe by maintaining safe distancing and donning our masks. But that doesn't mean we can't have fun… even from the comfort of our own homes! Once school lets out, it'll be a mad dash to make sure the kids stay occupied and active during the school holidays and don't resort to vegging out in front of the TV. That's why we're filling up our calendar with all sorts of indoor fun, including, of course, all the cool camps! Read on for all the best summer camps for kids in Singapore.
Psst… In light of the ongoing coronavirus pandemic, remember to check in and see if the camp has been rescheduled.
SUMMER CAMPS IN SINGAPORE: THE ALL-ROUNDERS
Lorna Whiston
Ever wondered what happened to the folks at Discovery Camps? Well now, you can find them over at Lorna Whiston! And they've got a great line-up of summer camps for kids to participate in – in-person, and at its United Square centre. If your little one is a budding thespian, sign them up for the Actor's Studio camp where they'll get to experience the dynamic of creative drama. Or, if you think you have a sous chef or foodie on your hands, you can sign them up for Lorna Whiston's cooking class. There are plenty of other options for the littles to pick from, too – from creative writing, art, coding and more. And a dedicated, compassionate and highly experienced team to lead these camps.
Psst: did we mention it's an all-inclusive price for each camp? Materials and tools included!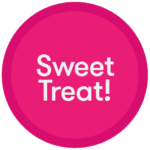 Book now to enjoy a 10% Early Bird Discount (till June 30).
Where: Lorna Whiston Schools, 101 Thomson Road, United Square #03-18 /#04-22, Singapore 307591
When: June 22 to July 21, 9am to 12pm
Cost: From $348
THEATRE
Centre Stage
Looking for a creative arts camp? Join Centre Stage's holiday online interactive camps for a whirlwind of fun. Explore drama, movement and music in its Creative Arts Adventure camp, or explore acting, singing and dancing in its Musical Theatre camp. Centre Stage also has other online programs for kids and adults to enjoy – like French Drama for adults. Sign us up!
When: July 6-30
Cost: From $445
ACADEMICS
British Tutors
Keep their minds engaged over the school holidays and attend a camp with British Tutors! This leading education company is offering a fun, interactive Summer School at Home program that focuses on academic tutoring in various subjects, from English to math and science. This summer, they have exciting themes such as The Wizarding World, Business Brains, Stories of the Ancient World and more.
Plus, British Tutors does UK secondary school entrance preparation, too.
When: One-week or half-day programs
Cost: Enquire here to find out.
British Council
Want to develop the kiddos' skills and command of the English language? Check out the British Council's online year-round study camps this summer! The British Council utilises a unique, hands-on and experiential method of learning for primary and secondary school students. Plus, it aims to also improve its students' knowledge and awareness of the world around them. During the week-long camp, your child will get to develop their vocabulary, improve critical thinking and problem-solving skills through games and fun activities.
When: Year-round, weekly camps that start on Monday
Cost: $552 a week, inclusive of materials
SPORTS
CUFA
Does your little one want to improve their skills in the beautiful game of football? Or are you looking to get them started? Check out Cosmo United Football Academy (CUFA) this summer! CUFA provides training for kids aged three to 16. Its professional and dedicated coaching team includes many active and former S-league as well as National Team players. Plus, CUFA aims to teach, educate and develop psychomotor and football skills at an early age in a professional, individualised, fun and stress-free environment. And, the littlies can build confidence and learn to develop the pride, attitude, mental and physical fitness of a sportsman, too.
Psst, worried about Covid-19? CUFA will follow government guidelines, such as temperature checks and disinfection of sports equipment. Each parent will need to fill in a health declaration form.
When: Multiple sessions from June 22 to August 14. Half day camps run from 8.30am to 12pm, and full day camps run from 8.30am to 5pm.
Where: CUFA, 36 Swiss Club Rd, Singapore 288139
Cost: From $375
ProActiv Sports
The folks over at ProActiv Sports have yet to release their summer camps for kids line-up, but if you register your interest, you might just win a five-day camp! In the meantime, check out its online sports classes or free workout sessions to get the kids up and moving at home.
Sports Camps
Bummed to be missing a session with Sports Camps? Not to fret – they might've cancelled their June multisport camp sessions, but chances are they'll be back for more fun times in July and August. You can pre-book half-day or full-day camps for the kiddos on their website now.
When: Various sessions, July 13 to August 7. Half-day camps from 9am to 12noon, and full-day camps from 9am to 3pm
Where: Singapore Cricket Club Padang, Connaught Dr, Singapore 179681
Cost: $550
Centaurs
A mountain biking workshop, two excursions, sports, games and an infamous fun pit? If that sounds like a load of fun, you'll want to sign the kiddos up for Centaur's summer camp! It's loved by both boys and girls and we're sure the kids will be knackered by the end of the day after a series of entertaining activities. Can we go, too?
When: July 20-24, 9am
Where: The Pit, Centaurs Sports Park, 200 Turf Club Rd, Singapore 287994
Cost: $550
Swish Swimming
The weather outside is frightful… no, we're not talking about the cold, but the heat! And nothing's better than dipping our toes in a cool pool on a hot sunny day. But as pool space becomes rare under Phase 2 conditions, why not head to Swish Swimming with the kids instead? Psst, the littlies are in luck because Swish Swimming has not one, but three camps this summer. Let the kiddos find their swimming limbs at these camps at Swish's uncrowded, temperature-controlled pools surrounded by nature.
Swish Swimming's three camps – the Umpa Campa Camp,  Level Up Camp, and Wake Tribe Camp – also have well-experienced, fun-loving Austswim coaches to guide your little ones. Not to mention, a dedicated pool for the littlies. Slots are currently limited, so get booking, fast!
When: Five-day camps from 6 July to 14 August
Where: Swish Swimming, 72 Loewen Rd, #01-08, Singapore 248848
Cost: $395
ARTS AND CRAFT
ARThaus
If you haven't already signed the kids up for a summer camp with the specialised fine art studio ARThaus, you're seriously missing out. Even though there are still some restrictions in place, ARThaus has a personalised, daily and year-round holiday camp for the budding artist at home. They'll be conducting Zoom sessions so that people globally may also enjoy the programs they offer. You'll want to check in with their Facebook and Instagram pages to keep connected and find out what they have in store for the kiddos (and adults, too)!
When: Daily Zoom holiday camp sessions
Cost: Call to enquire, 9023 0458
Impressions Art Studio
Missed attending an art class in person? Impressions Art Studio will be open from Phase 2 onwards and will be running its holiday camps for the littlies. Its enriching workshops have been popular, so you can bet things will get busy again once physical lessons resume. Have your pick between full-day or half-day camps with a maximum of 10 students in each session. Psst: the cost of the summer camp includes breakfast, lunch and snacks for the kiddos.
When: July 13 to 11 September. Half-day camp sessions run from 9.30am to 1.30pm, and full-day camp sessions run from 9.30am to 4.30pm
Cost: From $120
SCIENCE AND TECH
Makers Camp
If there's one thing we've learned during this pandemic, it's how reliant on technology we are. On that front, we might as well let the kids learn more about it! Sign the kids up with one of Makers Camp's many programs this summer holiday. Pick between robotics, coding, engineering, basic programming and more. The best part about these courses is that they utilise cool tech like 3D pens, Makey Makey and Quibits. Perfect for four- to 12-year-olds… and maybe the kids will teach us nifty tricks when they get home after!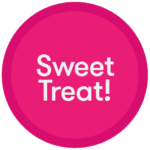 All HoneyKids readers get 10% off camps!
When: June 20 to end August, from 9am to 4pm
Where: 232A River Valley Road, 238290
Cost: From $630
Camp Asia
(No) Thanks to the pandemic, instead of seeing family and friends in person, we've all gotten the hang of Zoom to reconnect and catch up. And soon, the littlies will be able to attend camp virtually, too! The folks over at Camp Asia will be running a slew of summer camps for kids online. The kids can pick between Lego robotics, creative coding, electronic maker space and more.
When: Various dates from June 22 to July 10
Where: At home
Cost: From $350
Newton Show
Learn more about the periodic table or blast off to space with Newton Show this holiday! With three camp locations around Singapore, learn about the cosmic mysteries of space and unpredictable science, or the elements of the periodic table. Psst, camp fees include a door-to-door bus service and three meals a day!
When: From June 22 to August 22
Where: Newton Show is at 3 locations: Bukit Timah, Joo Chiat & River Valley
Cost: Enquire here to find out more
Saturday Kids
Inspire your kids to become self-directed learners with Saturday Kids' holiday programs. Its summer camps feature a range of creative coding courses designed to pique children's curiosities and encourage them to learn how to learn. Perfect for kids aged five to 14-years-old. Let's get the kids coding!
When: From June 22 to August 21
Where: Online
Cost: From $165
MINDFULNESS
The Open Centre
Change is scary, and a lot has changed this year. So much so, it might've been difficult for the kiddos to go through it all. This summer, join The Open Centre at its Mindful camp to take some time out to build resilience. Campers will get to work on handicrafts, dance and move around, and even get to participate in dog training. No dates have been mentioned yet, but you can certainly keep your eye out for this one.