Dance, arts, drama, coding, soccer and more – these are the 2021 summer camps in Singapore you'll need to keep the kids busy!
Summer 2021 is definitely hopping! Even though we're officially able to head out, we still have to play it safe by maintaining safe distancing and donning our masks. But that doesn't mean we can't have fun! Once school lets out, it'll be a mad dash to make sure the kids stay occupied and active during the school holidays and don't resort to vegging out in front of the TV. That's why we're filling up our calendar with all sorts of fun things to do in Singapore, including, of course, all the cool holiday camps! Read on for all the best summer camps for kids in Singapore.
Psst… In light of the ongoing coronavirus pandemic, remember to check in and see if the camp has been rescheduled.
SUMMER CAMPS IN SINGAPORE 2021
THE ALL-ROUNDER SUMMER CAMPS
1. XCL Camps at GEMS World Academy
If you're looking for all the options this summer, then look no further than XCL Camps at GEMS World Academy! There's something for every age (from three up to 16) and interest. Whether your kid is a budding theatre star, STEM-loving scientist, artist, mini masterchef or prefers the rough and tumble of sports, you're sure to find a course that ticks the box!
Where: GEMS World Academy, 2 Yishun Street 42, Singapore 768039
When: 21 June to 30 July 2021
Cost: Camp fees vary depending on the programme
THEATRE & DRAMA SUMMER CAMPS
2. The Improv Company
Newsflash: Singapore's biggest improv group, The Improv Company, is conducting its own summer camp for teens! It's the perfect way to learn the ropes of improv, acting and drama. Each camp spans four days and focuses on specific aspects of improv. You can expect your teens to learn important skills such as listening and creativity, learning acting techniques and creating compelling stories while having heaps of fun!
When: From early June to the end of August 2021
Where: 62b South Bridge Road, Chinatown, Singapore 
Cost: $300 (10% for group sign ups)
3. Drama Lama School
Drama Lama is a drama-based holiday camp for kids aged 6 to 14 years. The theatre group is led by experienced drama teachers who have staged productions for kids in China, India and Eastern Europe. Each camp consists of five days which culminates in a stage production starring all of the students. And yes, parents will get to see this fab final performance too! This summer's productions? The Pied Piper for kids aged 6 to 8 years and The Devil With Three Golden Hairs for kids aged 9 to 14 years.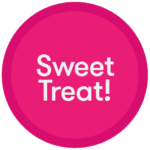 Siblings get 10% off, and HoneyKids readers get 5% off!
When: 14 June to 27 August 2021, 9am to 4pm
Where: 278 River Valley Road, OMG building 
Cost: $126, lunch and snacks provided, bus by request 
4. Centre Stage
When it comes to teaching tots, kids and yes, even adults, about drama and theatre arts, the folks at Centre Stage are tops! Its teachers are professionally trained theatre practitioners who have retrained as teachers, so you can be assured that they know their stuff. Founded in 1999 by Peter Hodgson and Alison Tompkins, it's been the drama camp go-to for many families in Singapore. This summer, Centre Stage is holding weekly camps with themes that change each week, so kids can join multiple camps without ever getting bored. We hear themes for this summer include Around the World (a different continent each week!) and Magical Mischief!
When: weekly, for 10 weeks from 31 May to August 2021
Where: 15 Woking Road, Singapore, 138694
Cost: Starts at $445
5. Sing'Theatre
Another great option for wannabe stars this summer, Sing-theatre has a whole host of options to keep the kids busy. Try the summer holiday camp where kids are introduced to acting, singing, and dancing and put on a mini-presentation at the end of the week-long camp! Or, if you've got a serious movie start in the making, how about a drama school taster? The Summer Musical Theatre Conservatoire (SMTC) is by audition only (you've got until the 28 June!), and students will experience a series of technique classes and assessments to help them improve their skills ready for the limelight!
When: Dates vary depending on the programme 
Where: Sing'theatre Studio, 21 Tan Quee Street Lan ( Bugis MRT Exit D)
Cost: Starts at $400
6. Tanglin Arts Studio
It's time for the kids to put on their dancing shoes! Tanglin Arts Studio is offering camps for kids of different age groups (4-6 years) and (7-9 years) with world-class instructors. From dance classes to baby ballet, arts and crafts, summer's bound to be a whole lot more fun with the folks at Tanglin Arts Studio!
When: Dates vary depending on the programme 
Where: Sing'theatre Studio, 21 Tan Quee Street Lan ( Bugis MRT Exit D)
Cost: Varies depending on the programme
ACADEMIC SUMMER CAMPS
7. British Council
Want to develop the kiddos' skills and command of the English language? Check out the British Council's study camps this summer! The British Council utilises a unique, hands-on and experiential method of learning for primary and secondary school students. Plus, it aims to also improve its students' knowledge and awareness of the world around them. During the week-long camp, your child will get to develop their vocabulary, improve critical thinking and problem-solving skills through games and fun activities. The camps will be online until 28 June and then in person at Napier Road.
When: 31 May – 27 August
Where: Online until the 28 June and then on-site at 30 Napier Rd, Singapore 258509
Cost: Starts at $552
SPORTS SUMMER CAMPS IN SINGAPORE
8. CUFA
Does your little one want to improve their skills in the beautiful game of football? Or are you looking to get them started? Check out Cosmo United Football Academy (CUFA) this summer! CUFA provides training for kids aged three to 16. Its professional and dedicated coaching team includes many active and former S-league as well as National Team players. Plus, CUFA aims to teach, educate and develop psychomotor and football skills at an early age in a professional, individualised, fun and stress-free environment. And, the littlies can build confidence and learn to develop the pride, attitude, mental and physical fitness of a sportsman, too.
Psst, worried about Covid-19? CUFA will follow government guidelines, such as temperature checks and disinfection of sports equipment. Each parent will need to fill in a health declaration form.
When: Multiple sessions from June 21 to August 13 2021. Half day camps run from 8.30am to 12pm, and full day camps run from 8.30am to 3pm.
Where: CUFA, 36 Swiss Club Rd, Singapore 288139
Cost: From $425
9. Sports Camps
Sports Camps offers multisport holiday camp sessions throughout the year right here in Singapore. And the best bit? You can easily pre-book half-day or full-day camps for the kiddos on their website.
When: Various sessions throughout the year. Half-day camps from 9am to 12noon, and full-day camps from 9am to 3pm. Summer camps due to commence from 14 June (check website for announcements).
Where: Sports Cage Park, 220 Turf Club Rd, Singapore
Cost: From $495
10. Centaurs
A mountain biking workshop, two excursions, sports, games and an infamous fun pit? If that sounds like a load of fun, you'll want to sign the kiddos up for Centaur's summer camp! It's loved by both boys and girls (ages 6-13), and we're sure the kids will be knackered by the end of the day after a series of entertaining activities. Can we go, too?
When: June, July and August 2021
Where: The Pit, Centaurs Sports Park, 200 Turf Club Rd, Singapore 287994
Cost: Starts at $450 + GST
ARTS & CRAFTS AND COOKING SUMMER CAMPS
11. ARThaus
If you haven't already signed the kids up for a summer camp with the specialised fine art studio ARThaus, you're seriously missing out. Even though there are still some restrictions in place, ARThaus has a personalised, daily and year-round holiday camp for the budding artist. You'll want to check in with their Facebook, and Instagram pages to keep connected and find out what they have in store for the kiddos (and adults, too) this summer!
When: From 21 June – September 2021
Cost: Book via Whatsapp (9023 0458) or e-mail [email protected] 
12. Visualize School of Art and Design Art Camp
Your little Picassos and Van Goghs (aged 6 to 14 years-old) in the making will love this summer art camp by Visualize School of Art and Design, They'll learn different drawing techniques, sculpture, tessellation, posters, portrait, collage, resin work, graphite, clay modelling, plastering, colourful sand work and much more from experienced art teachers. Plus, they'll have access to the latest, top-of-the-line art materials!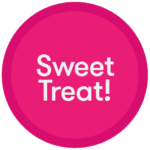 Siblings get 10% off, and HoneyKids readers get 5% off!
When: 14 June to 27 August 2021, 9am to 4pm 
Where: 78 River Valley Road, OMG building
Cost: $630 per week – lunch and snacks provided
13. Tomato Cooking School Holiday Camp
Perfect for kids aged 6 to 14 years-old, this cooking camp at Tomato Cooking School will not only teach them a valuable life skill, but also lets them enjoy the yummy treats they've made! The school is equipped with professional kitchenware and all the utensils and ingredients your mini Masterchef will need, including their own cooking station. Each day, the kids will get to make two to three delish meals on their own (under the guidance of professional chefs, of course) and bring them home for mum and dad to try. Whoop!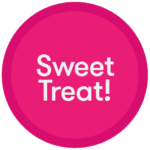 Siblings get 10% off, and HoneyKids readers get 7% off!
When: 14 June to 27 August 2021, choose between 9am to 12pm or 1pm to 4pm or opt for both. 
Where: 278 River Valley Road, OMG building
Cost: $400, lunch and snacks provided, bus available by request 
SCIENCE AND TECH SUMMER CAMPS IN SINGAPORE
14. Makers Camp
If there's one thing we've learned during this pandemic, it's how reliant on technology we are. On that front, we might as well let the kids learn more about it! Sign the kids up with one of Makers Camp's new programmes: Harry Potter Maker school and complete "Hands and Brain" Maker camp! Kids will learn robotics, coding, engineering, basic programming and more. The best part about these courses is that they utilise cool tech like 3D pens, Makey Makey, Squishy Circuit and Quibits. Perfect for four to 12 year-olds… and maybe the kids will teach us nifty tricks when they get home after!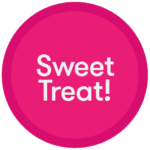 All HoneyKids readers get 5% off camps!
When: June 14 to end August 2021, from 9am to 4pm (two snacks and lunch included)
Where: River Valley, Bukit Timah and Novena 
Cost: $630, lunch and snacks provided
15. Newton Show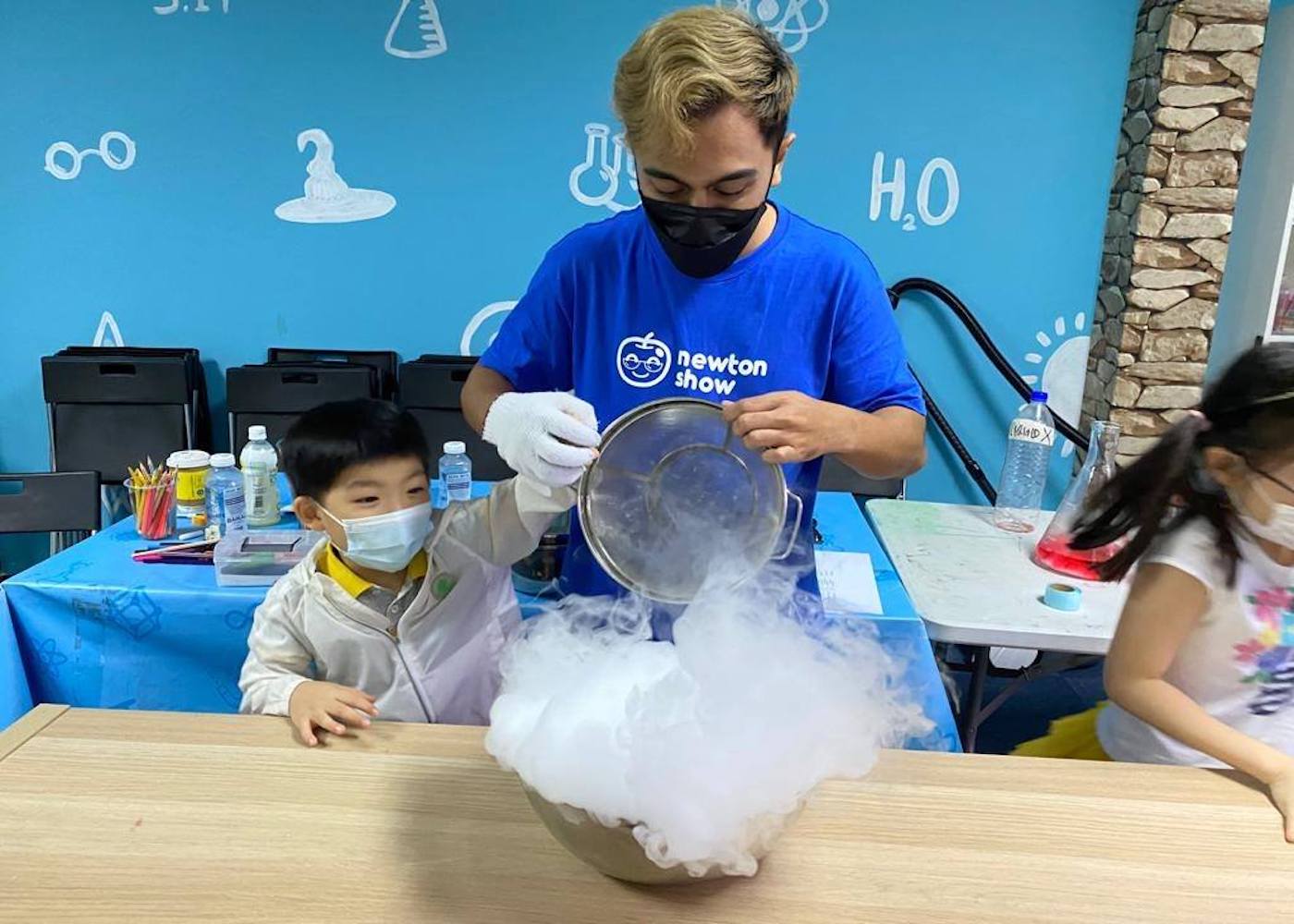 Kids aged three to 12 will love learning more about the periodic table or blasting off to space with Newton Show, Singapore's most established science camp this summer holiday! With three camp locations around Singapore, learn about the cosmic mysteries of space and unpredictable science at Space Academy Camp, or the elements of the periodic table at Chemistry Monsters camp. Psst – camp fees include a door-to-door bus service and three meals a day!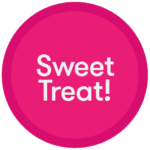 HoneyKids readers get 5% off camps!

When: From June 14 to August 27 2021, 9am – 4pm 
Where: Newton Show is at 3 locations: Bukit Timah, Joo Chiat & River Valley
Cost: $630, lunch and snacks provided
16. Saturday Kids
Inspire your kids to become self-directed learners with Saturday Kids' summer holiday programs. Its summer camps feature a range of creative coding courses designed to pique children's curiosities and encourage them to learn how to learn. Perfect for kids aged five to 14 years old. Let's get the kids coding!
When: From May 31 to June 25 2021, five-day camps (3 hours 15mins per day)
Where: Online until the 3 July, then in-person classes at Bukit Timah Plaza / Parkway Centre / Orchard Central / King Albert Park Mall
Cost: Prices vary
MINDFULNESS SUMMER CAMPS IN SINGAPORE
17. The Open Centre
Change is scary, and a lot has changed in the last year. So much so, it might've been difficult for the kiddos to go through it all. So this summer, join The Open Centre at its five-day Mindful camp to take some time out to build resilience. Campers will get to work on handicrafts, dance and move around, and even get to participate in dog training.
When: From 14 June to August 2021
Where: Horsecity and Swiss Club
Cost: From $680/ $850 including a staycation, includes healthy snacks and lunch.  
18. Boutique Education
For another camp big on mindfulness for 5 – 10-year-olds, check our Mindfulness Minis! The camp is packed with activities incorporating everything from movement, cooperative games, mindfulness, arts & crafts, plus journalling! There are also healthy snacks on hand too! Psst – Boutique Education are also running animal-themed Into the Wild workshops and Space Cadets for astronaut fans!
When: From 28 June to 6 August 2021
Where: Host, #02-01 9 Mohammed Sultan Road, 238959
Cost: $650 
Ready to sign your kids up for summer camp in Singapore? Tag us in your summer fun on Instagram!