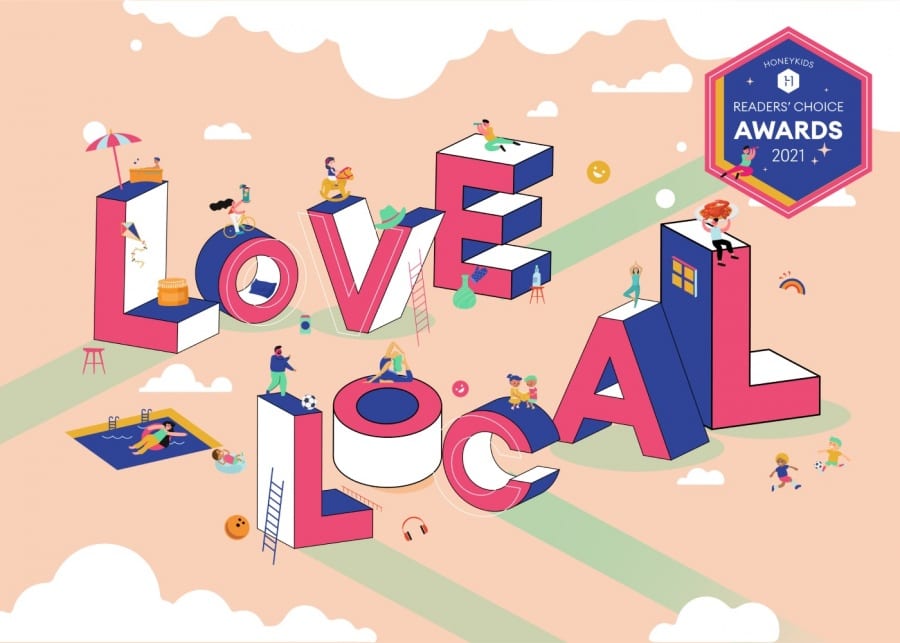 Illustration: Xin Hua Ho
Love local? Us too! Now's your chance to help us shine a spotlight on the fabulous local businesses in and around Singapore through our Love Local Awards 2021! And did we mention there's prizes up for grabs...
If we thought we were struggling in the ongoing pandemic, let's share a thought for the many local businesses battling for survival too. We think now, more than ever, they deserve some recognition for the wonderful services and goodies they provide to make family life in Singapore a whole lot easier. Whether it's our favourite fam-friendly restaurant or our go-to local toy store, they can always be relied upon.
So, our Love Local Awards 2021 is a chance to shout about these amazing establishments and hopefully provide some much-needed cheer. Which, let's be honest, we all need. We've whittled the list down to final nominations, and now we're asking for your help to decide the overall winners…
Vote for your favourite local businesses and win $2,000 worth of prizes from Grand Hyatt Singapore!
If doing your bit to recognise your local faves wasn't enough of an incentive for taking part, this super-duper prize from Grand Hyatt Singapore for one lucky winner might just persuade you…
The prize
To say a big thank you for taking part in the Love Local Awards 2021, you'll be entered into a prize draw to win treats galore from Grand Hyatt Singapore worth a whopping $2,000!
The prize includes a family staycation for two adults and two kids (aged 12 and below) at Grand Hyatt Singapore, where you can get some much needed TLC poolside yet still be in the centre of town, just a hop, skip and jump from Orchard Road. You'll get to chillax in a Grand Kind Deluxe room (which has two rooms – perfect with the kids!), plus there's a gourmet breakfast at StraitsKitchen to enjoy.
But that's not all. We're also throwing in an M9 Champagne Brunch (for two adults and two kids) as part of your stay, where you can indulge in delish dishes from all over the globe alongside bubbles! Last but not least, there's also a BBQ dinner for the family at the tropical poolside restaurant, Oasis. Enjoy freshly grilled meat and seafood delights, plus a free-flow drinks package to toast your win– cheers!
Voting closes July 16th, so get to it, folks (and good luck)! Read our competition terms and conditions for more details.
Update: Voting for the Love Local Awards is now closed. Thank you for participating!