We've got the ultimate guide to kid-friendly restaurants and cafes in Singapore – so sit back and enjoy a meal while the tiny humans play!
We've given you the lowdown on the best pizza restaurants in Singapore, the hottest restaurants for a romantic date, and where kids eat free. But if you've ever been given a dirty look when your little darling has had a full-scale meltdown at a supposedly kid-friendly cafe, you know what we mean when we say family-friendly restaurants can be a beacon of light for parents who enjoy eating out with – shock horror – their kids.
So parents, here we bring you the best kid-friendly restaurants by location across the length and breadth of Singapore: the child-tolerant places where parents can finish a good hot meal in (relative) peace…
Our favourite kid-friendly cafes and restaurants in Singapore
Click below to read more:
Central
South
North-east
East
West
Multiple Locations
Kid-friendly cafes and restaurants in Singapore: Central
1. Wild Honey Mandarin Gallery
Catch the best city vibes of Orchard Road from this Brooklyn loft-inspired eatery and its ever-evolving menu. Tuck into a wide range of vegetarian, gluten-free, dairy-free, and vegan dishes that will have fussy eaters asking for more. And with floor-to-ceiling windows, the littlies are bound to be entertained by the dramatic and exciting city scenes. Time to soak in the city, folks!
Where: Wild Honey Mandarin Gallery, 333A Orchard Rd, #03 – 01 / 02, Singapore 238897
2. Nassim Hill Bakery Bistro Bar
We love Nassim Hill Bakery Bistro bar as its carefully curated menu has something special for everyone. Try the simple and comforting dishes as the bistro bar transforms itself from a friendly brunch cafe by day to a warm dining place by night. From flipping over a Buttermilk Pancake Stack for brunch to getting that big bite off of a juicy Nassim Hill Classic Burger by night, the menu adapts perfectly to the time of day. We think the fam will be spoilt for choice no matter what time of day you plan to hit up the resto.
Where: Nassim Hill Bakery Bistro Bar, #01-03, Tanglin Post Office, 56 Tanglin Road, Singapore 247964
3. Eggslut
Best way to pack in all that protein with the fam? Simply head on over to Eggslut. As you might have guessed, Eggslut is an egg-lovers paradise, hailing from Los Angeles. This place takes eggs to a different level by making the brekky staple appetising all day, every day. And its egg-centric dishes are bound to have you egg-static, foodies and novices alike! We are talking about multi-variations of egg sandwiches that are bound to have little heads turning – with sausages, hardwood smoked bacon, caramelised onions, gooey cheese and a host of other ingredients. Pair it with an Eggslut salad, and you are good to go.
Where: Eggslut Scotts Square, 6 Scotts Road, #01-12, Scotts Square, Singapore 228209; Eggslut Suntec City, 3 Temasek Boulevard #01-604/605, Mall, Tower 3 Suntec City, 038983
4. Hard Rock Cafe
Sometimes you just have to have a burger, and Hard Rock Cafe definitely delivers the goods. Its classic American menu mixed with local faves is sure to appeal to even the pickiest of eaters, and the portion sizes are perfect for hungry teens who are all out of fuel after conquering the shopping malls lining Orchard Road. Check out the cool rock memorabilia on display before ordering a huge ice cream sundae to share. Psst…come on a weekend for fun activities and free kids meals!
Where: Hard Rock Cafe, 50 Cuscaden Road, HPL House #02-01, Singapore 249724
5. Food Republic@Wisma Atria
With loads of different food stands catering to all tastes – fussiest of family members included – this is our quick 'n' easy choice when everyone in the family wants a different kinda food. From chicken rice to pad Thai, sweet 'n' sour fish to noodle soup, this place has something for everyone: plus, it's affordable, too!
Where: Food Republic @ Wisma Atria, Level 4, Wisma Atria, 435 Orchard Road, Singapore 238877
6. Gastrobar at X-scap8
Looking to refuel after an action-packed game at X-scap8? Gastrobar serves up quite a feast for you and your littlies to reboot for your second round at the indoor fun ground. Enjoy a mouth-watering lineup of Italian goodies like all-cheesy pizzas, pasta, crunchy and fresh off-the-heat fish and chips, juicy burgers and the like. We highly recommend the burger with the generous serving of chips and a side salad, and the view from the alfresco dining area is beautiful. Fun for the whole fam!
Where: X-SCAP8, Orchard Central, Level 7, 181 Orchard Road, 238896, Free entry, with chargeable activities
7. Huber's Bistro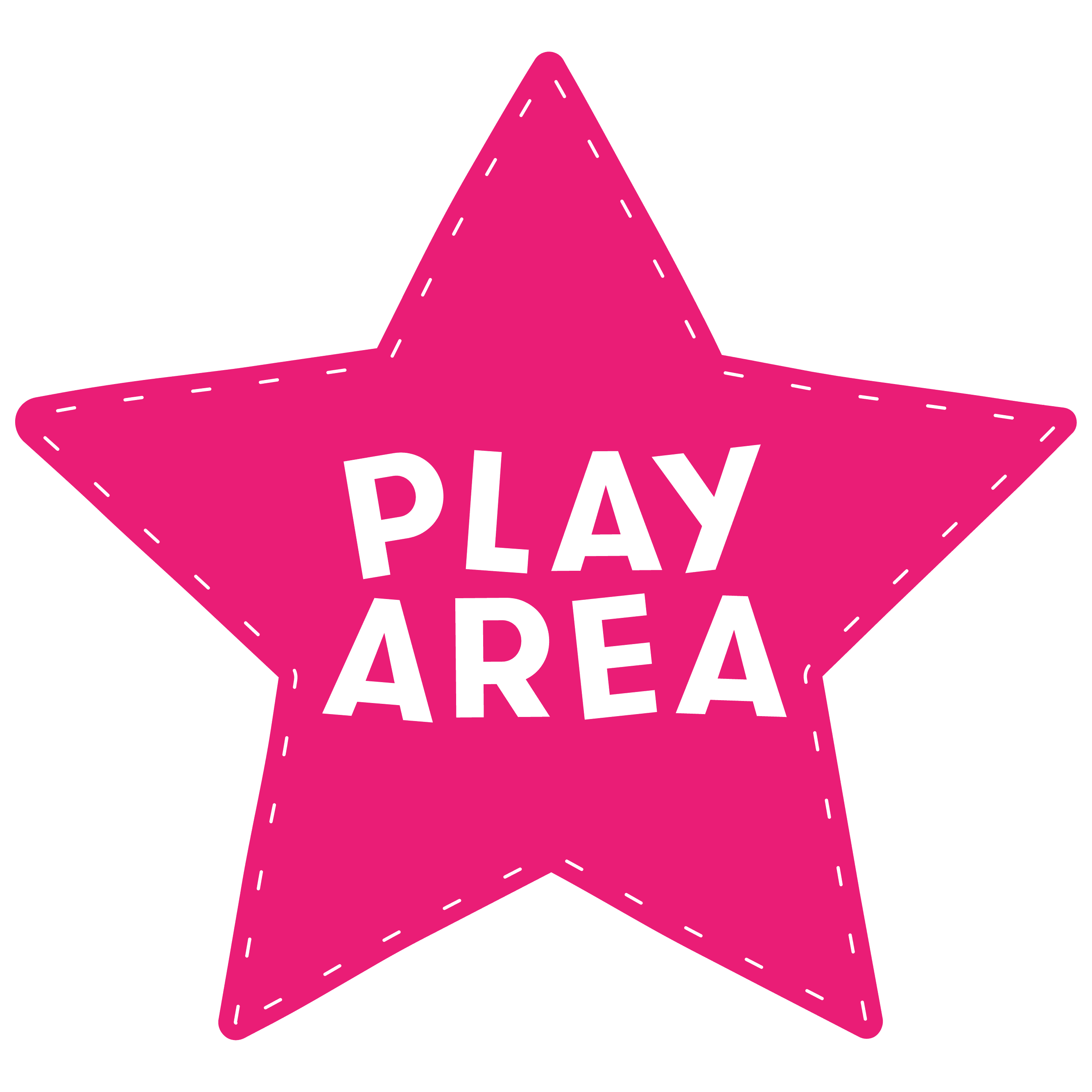 Huber's Bistro is a casual alfresco family-friendly restaurant designed as an add-on to their ginormous two-storey butchery. Hit the awesome soft-fall playground first to run off some energy. It's shaded and gated, so you won't have to worry about runaways or sunburn. Then head to the bistro for a bite to eat and an ice-cold beer. As you can imagine, the meat is as fresh as it comes. They've got at least seven sausage dishes on the menu and some pretty good-looking burgers too. Before you leave, don't forget to stock up inside, and you'll be sorted for dinner for the next week or so.
Note: Huber's Bistro is closed for upgrading works, due to finish by August 2023
Where: Huber's Bistro, 22 Dempsey Road, Singapore 249679
8. AT Feast
If you haven't visited At Feast at Dempsey, hop right to it now! At Feast has a beautiful, relaxed dining area, perfect for mums and bubs to meet up. It's also a great venue for a coffee catch-up with friends. Stay for lunch and try the burger with sweet potato fries (yes, please!), but leave room for dessert – the brownie is delish. The kids will love roaming the outdoor playground – just be prepared for them to return a little muddy!
Where: At Feast, 16A Dempsey Road, Singapore 247695
9. Tiong Bahru Bakery Safari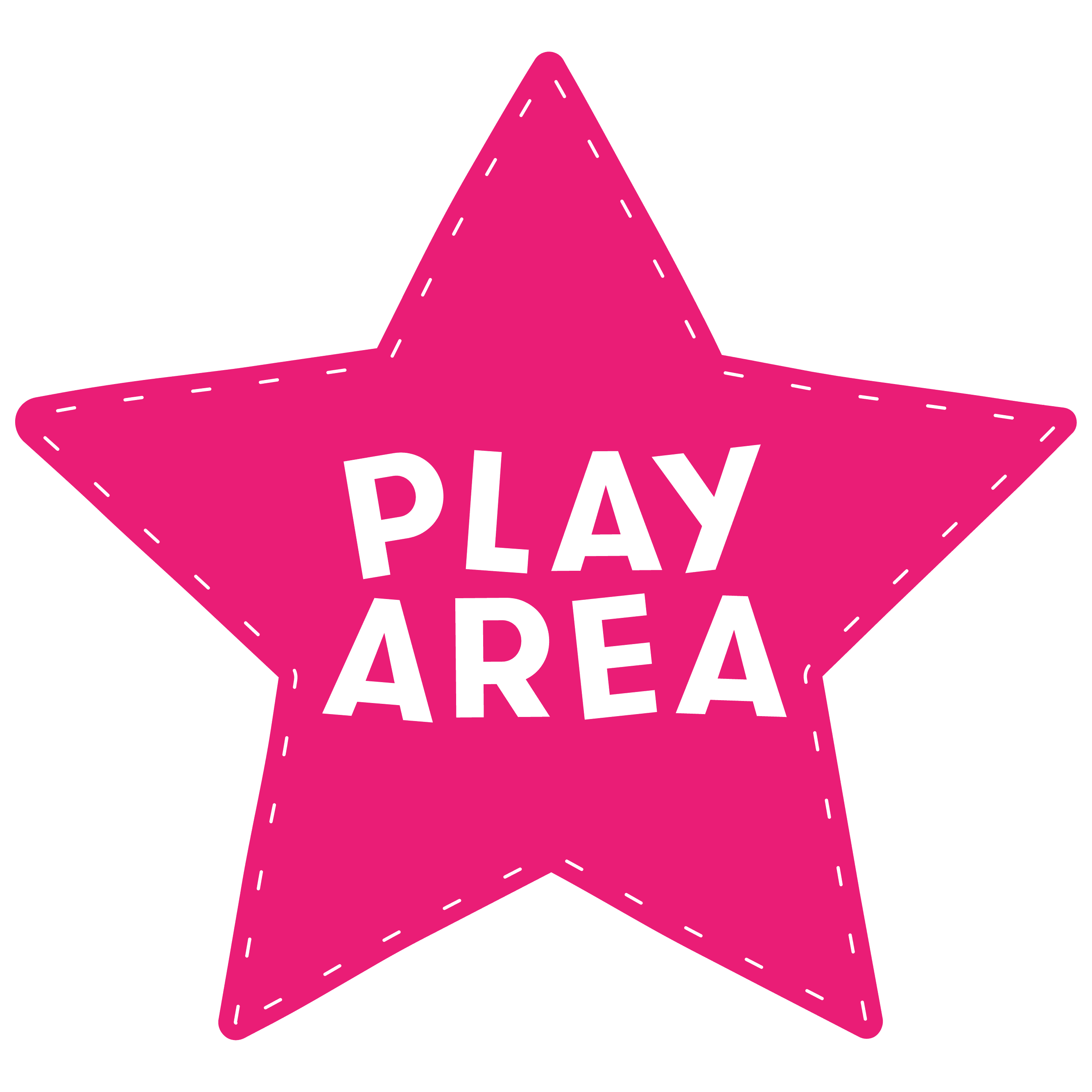 Tiong Bahru Bakery Safari is our fave kid-friendly destination cafe in Singapore. All thanks to the outdoor playground, plenty of jungle greenery to explore and an edible garden to get busy in. Add to that bunnies, chickens and plenty of great eats and this place was made for families. You can tuck into a menu packed with healthy dishes made from fruits and herbs harvested straight from the on-site garden. Or nibble on some cheeky pastries and cakes.
Where: Tiong Bahru Bakery Safari, 130E Minden Road, Singapore 248819
10. Open Farm Community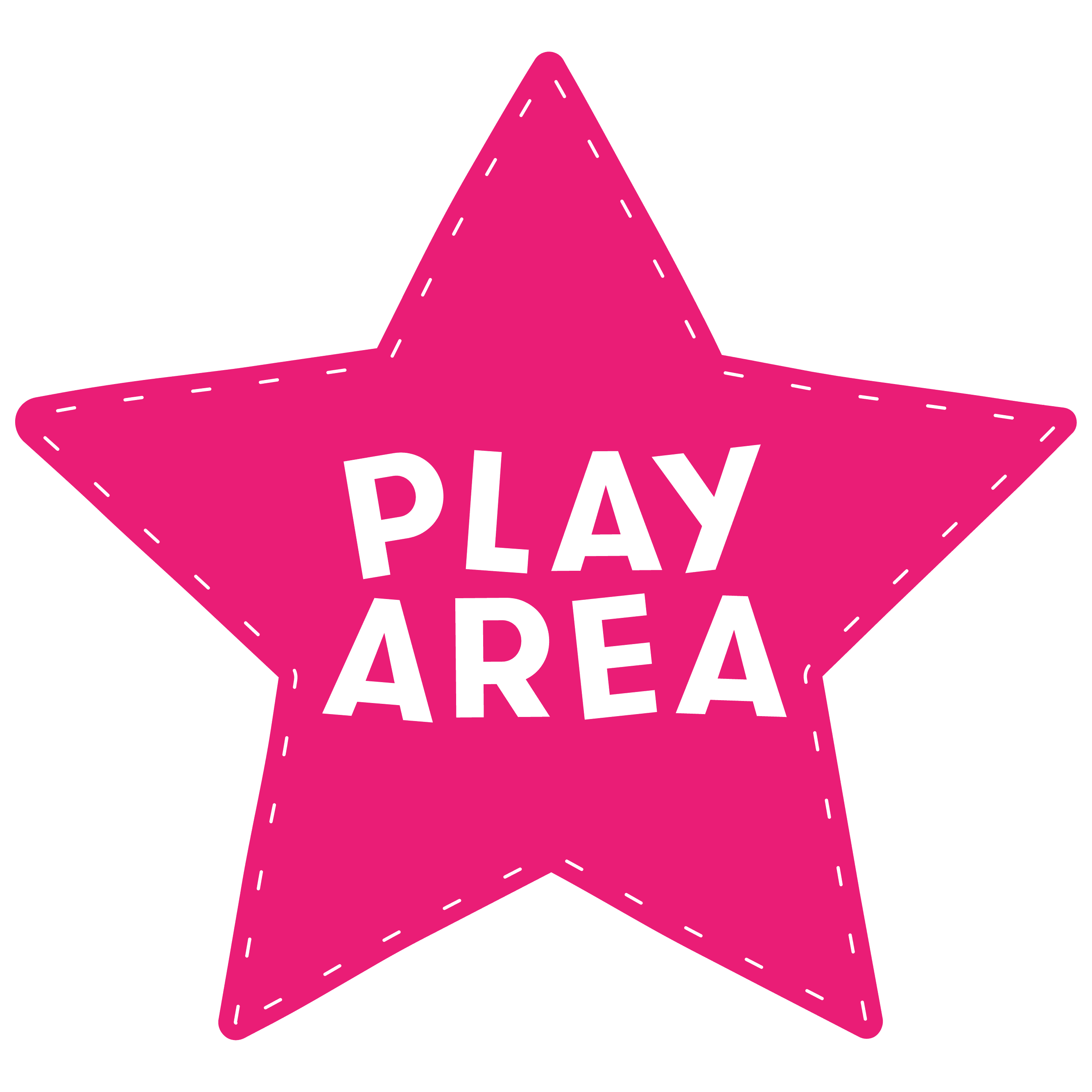 One of our absolute favourite spots to treat the kids (and ourselves) to a feast is Open Farm Community. The moment you step into the epic grounds of this farm-to-table kid-friendly restaurant, you'll see why it's the name on everyone's lips in Singapore. Abutting thriving beds of kale, thyme and Italian basil, you'll find a huge kids' sandpit, a family grocer garden, a collection of quirky sculptures, a Common Man Coffee Roasters coffee shop and a sprawling green (where you can bowl or get your yogi on). The children's menu is so healthy, fresh and inventive that you'll happily scoff their leftovers. We LOVE that lasagne. Warning: once you go, you'll find yourself back most weekends.
Where: Open Farm Community, 130E Minden Road, Singapore 248819
11. RedDot Brewhouse
Set in an old British Army Barrack is another family-friendly restaurant, RedDot Brewhouse. Promising an alfresco dining experience, the kiddos are sure to have a great time in the gorgeous green garden. With brunch, all-day dining and awesome drinks available here, there's plenty to treat the family to. Don't worry about the littlies getting bored either, as this restaurant's got you covered with fun activities like face painting and balloon sculpting. Meanwhile, mummy and daddy can sit back and tuck into great food and brews!
Where: RedDot Brewhouse, 25A Dempsey Road, #01-01, Singapore 247691
12. Baker & Cook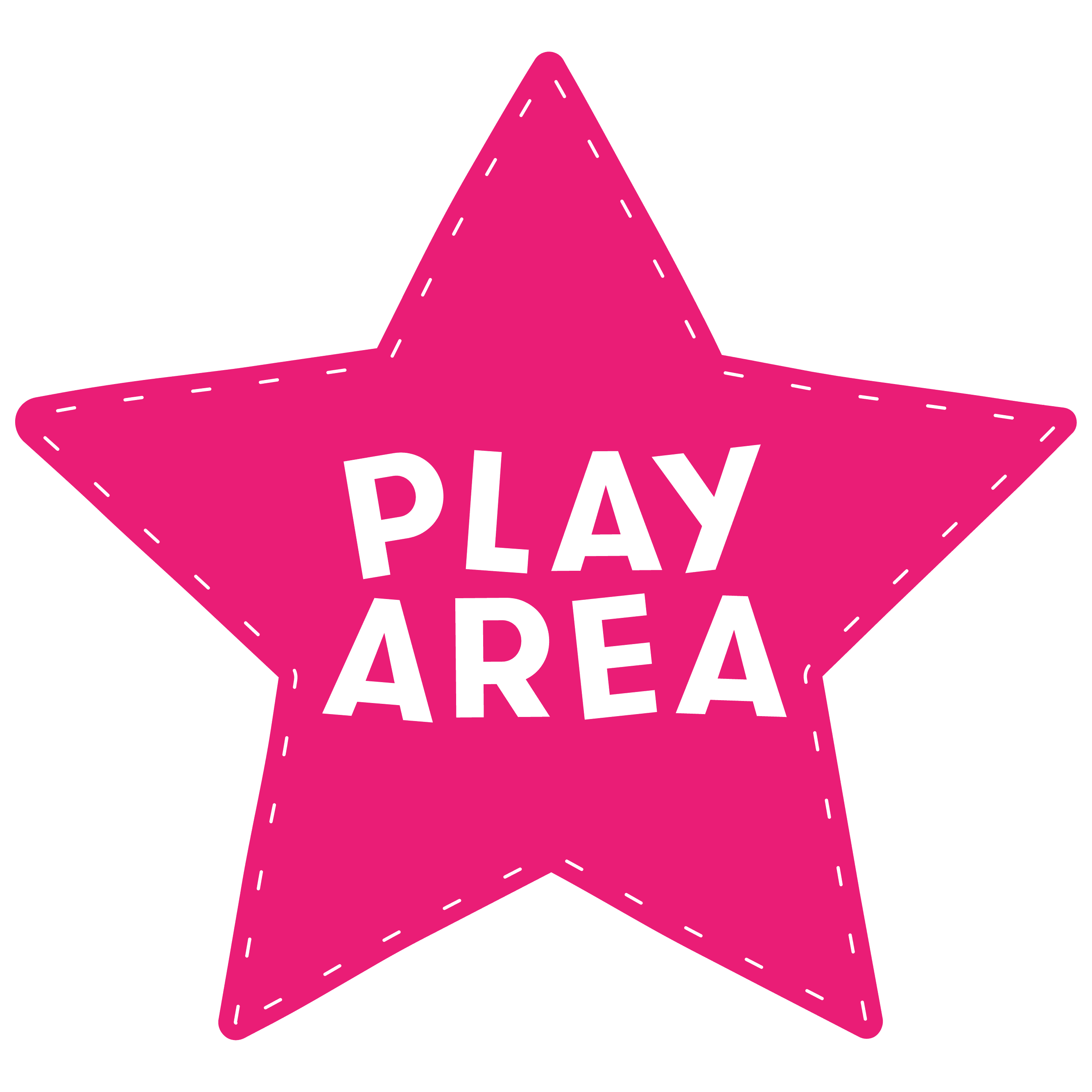 This well-known artisanal bakery and restaurant has many branches across Singapore, but we count the outlet in Dempsey at the Core Collective as our ultimate favourite. There are so many good things to rave about: it opens pretty early so we can enjoy a good cup of coffee, the brunch menu features plenty of delish options, and the little people get their own menu plus an outdoor playground. Love, love, love!
Where: Baker & Cook, 30C Loewen Road, Singapore 248839
13. Food for thought
Housed in Singapore's oldest museum, Food For Thought serves up hearty, local-inspired bistro fare. Think honest food in Southeast Asian flavours with a globalised influence. Tuck into local specials like a rice bowl, pasta, juicy burgers, farm-fresh salads, and more. There's a spesh kids menu that the littlies will love too. Expect brunch ops like french toast fingers, hearty mains like grilled salmon rice bowl and plenty of thirst quenchers like milkshakes and sodas. Psst, don't miss the ice creams!
Where: 93 Stamford Road #01-04/05, National Museum of Singapore, Singapore 178897
14. Flutes
Take a break from museum-hopping and head to Flutes at the National Museum for some kid-friendly fine dining. There's a great kids' menu (and amazing staff who have been known to take the children off our hands for a quick minute or five so we could eat in peace). There's even an escalator behind the museum to take you straight to Fort Canning to burn off all those calories with some after-lunch adventures.
Where: Flutes, National Museum of Singapore, 93 Stamford Road, #01-02, Singapore 178897
15. Señor Taco
Let's taco-bout this hot spot in town cause it's been simmering some mouthwatering flavours right off the streets of Mexico. Best bit? It's bang in the centre of our tiny island in a setting like no other. Hop over to Señor Taco with the brood for some authentic Mexican Taqueria that will leave Mami, Papi and the kiddos yearning for more. Tune yourself for a taco fiesta, sizzling fajitas, cheesy Quesadillas, and much more! What for the kiddos? Well, there's a spesh kiddies menu on offer, plus plenty of space to run around while the chefs prep up a feast.
Where: 30 Victoria Street #01-19 CHIJMES, Singapore, 187996
16. Bee's Knees at The Garage (Closing 30 November 2023)
After the perfect fam-friendly hideaway in Singapore Botanic Gardens? Hotfoot it to Bee's Knees at The Garage. This laid-back (and pet-friendly, yay!) garden café is the perfect spot to rest your legs post-walk. Kids are sorted with the dedicated children's menu, with all the classics including Bolognese (both chicken and beef), and Fish & Chips! Sadly this beloved gem is closing at the end of this month!
Where: Bee's Knees at The Garage, 50 Cluny Park Road, Level 1, Cluny Park Gate, Singapore 257488
17. Little Spot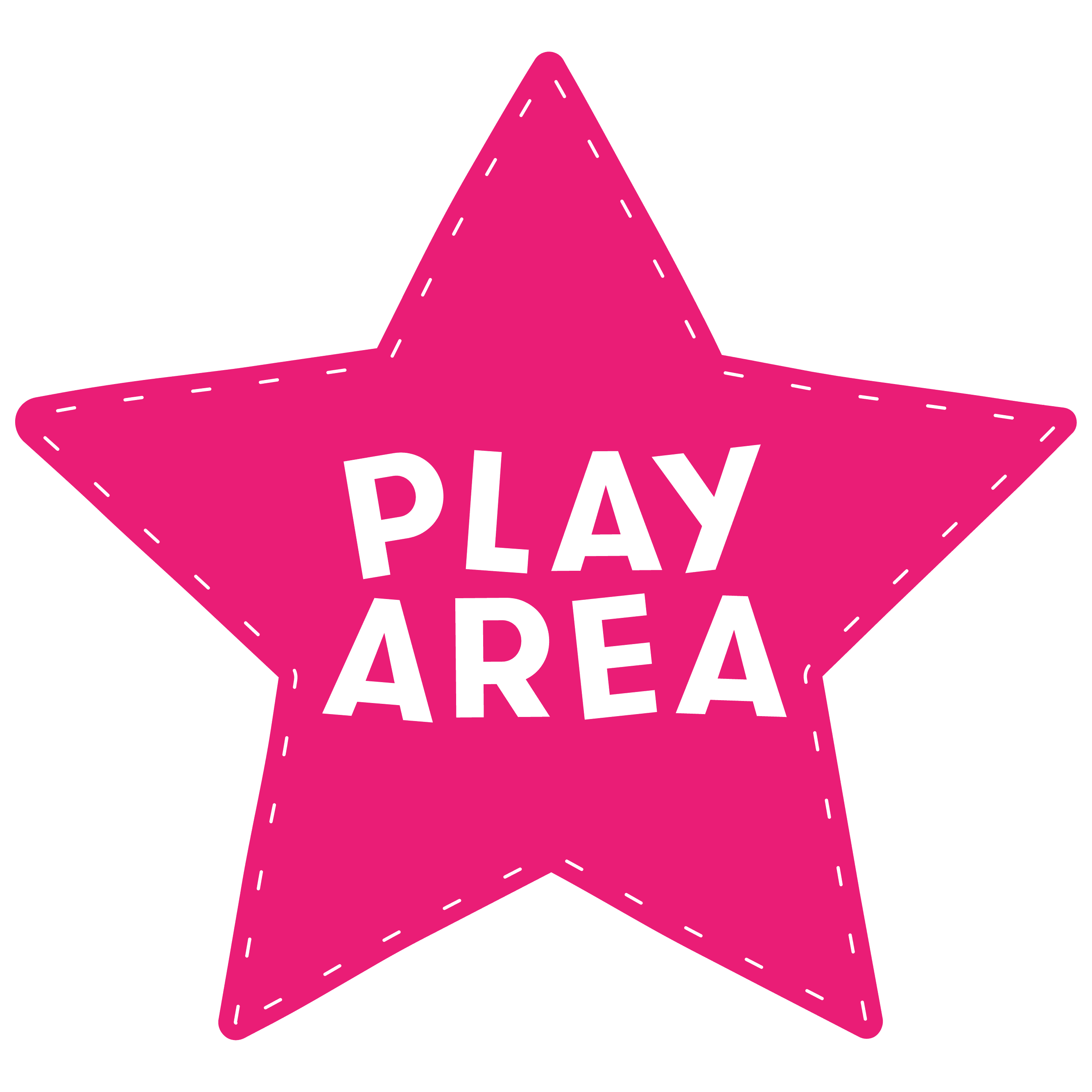 We love a day out at Singapore Botanic Gardens, and the kids always make a beeline for the fabulous Jacob Ballas Children's Garden. If you need a snack or proper meal post-exploring, then Little Spot is just the ticket directly outside. True to its name here, it has a little spot in the menu for the kiddos. There's everything from delicious all-day brunch options, right through to hearty mains. The Chicken Fried Rice is always a hit. Have it on your radar for your next visit.
Where: Little Spot, Singapore Botanic Gardens, 1H Cluny Road #01-K1, Singapore 259604
18. Fusion Spoon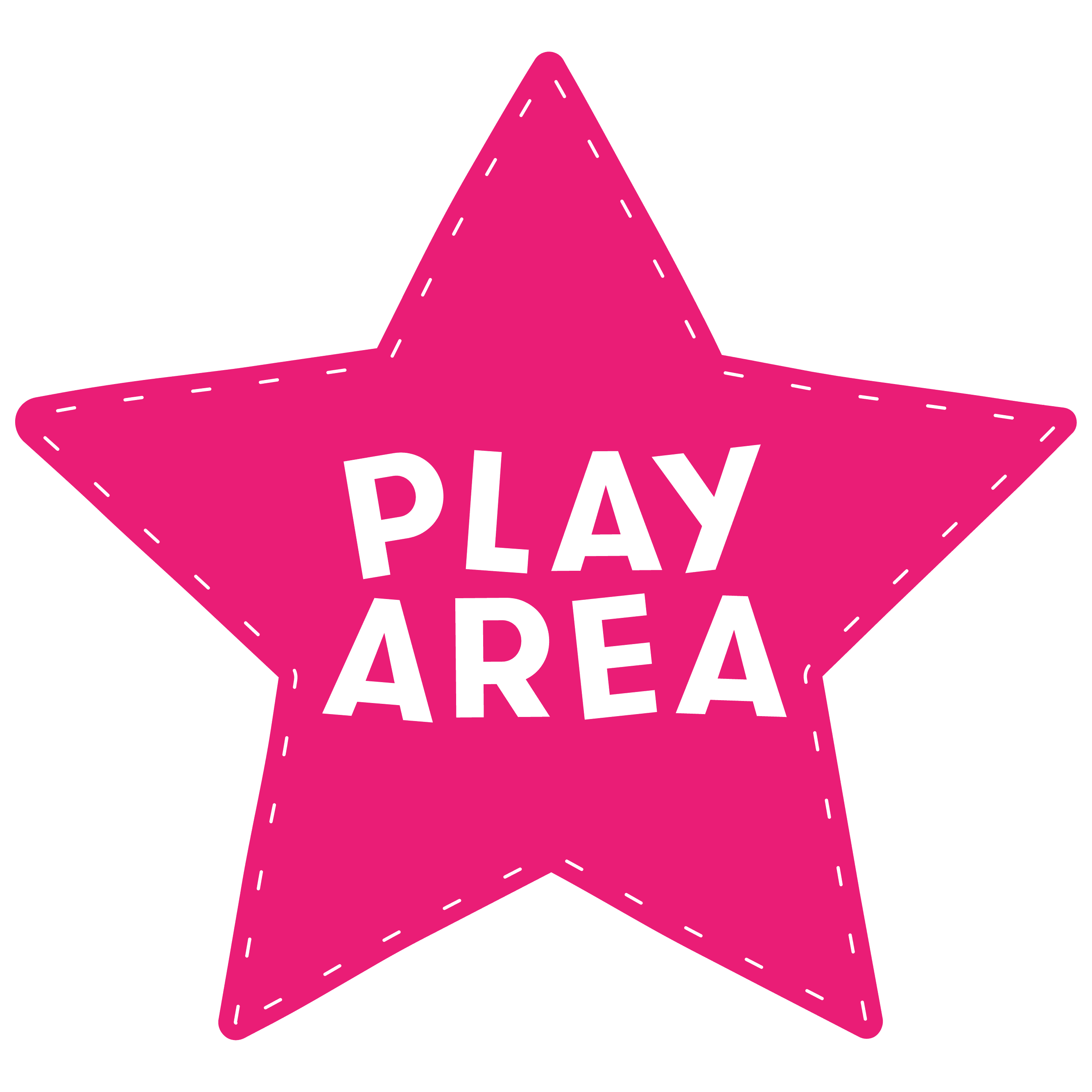 Looking for the perfect pit stop near the Tanglin Gate entrance to Singapore Botanic Gardens? You're in luck! Fusion Spoon is the perfect kid hangout for a casual bite to eat complete with indoor AND outdoor play areas. It's self-serve here, and there's something for everyone with Western and Asian classics. Good luck choosing your meal!
Where: Fusion Spoon, Singapore Botanic Gardens, 1 Cluny Road, Tanglin Gate, #B1-00, Singapore 259569
19. Valle
Okay, people, we've decided it's time to let you in on one of Singapore's little-known secrets – the kid-friendly Valle bar and restaurant. It's a no-frills outdoor casual spot for families of all ages. There are many reasons that it is absolutely brilliant: a) it serves skinny pizza and bar food like spicy buffalo wings and fries; b) it has a craft beer, wine and cider menu to die for; c) you can order from neighbouring Esarn Thai restaurant direct to your table; d) your kids have plenty of flat scooting space and e) kids can (unofficially) play downstairs at the condo playground. Family-friendly restaurant love, right here.
Where: Valle, 5 Ridgewood Close, #01-G6, Singapore 276696
20. Da Paolo Pizza Bar
Arguably dishing up the best pizza on the Little Red Dot, you can't go past kid-friendly Italian restaurant Da Paolo Pizza Bar for your family feast. The gorgeous little strip of restos along with Jalan Merah Saga in Chip Bee Gardens, all afford exquisite outdoor shaded space, and the pet store next door is always entertaining. Extract good behaviour with the promise of a stroll down to the Daily Scoop ice cream joint post-dinner.
Where: Da Paolo Pizza Bar, 44 Jalan Merah Saga, #01-46, Singapore 278116
21. Les Bouchons
Looking to tingle your taste buds with the artful flavours of Paris? Les Bouchons is a must-visit in our books because it takes you on a gastronomic journey through the bylanes of Paris. The resto is set in a black-and-white colonial house with an attractive alfresco, cosy indoor dining area and Pétanque court. It also pays homage to the tradition of French bistros and steakhouses, serving up platters that will satiate big and tiny tummies alike. Try French classics and variations of French frites. Kiddos can indulge in treats like mini beef burgers with fries. While the kiddos are at it, mums and dads can cheer to a glass of French wine. Need we say more?
Where: 10 Rochester Park, Rochester Commons, Singapore 139221
22. The Living Cafe
If you're on the hunt for super-healthy grub for your active kiddos, give kid-friendly cafe The Living Cafe in Bukit Timah a go. Think raw, wholewheat, sugar-free, gluten-free goodness. It's all very yummy – even for us mere mortals yet to jump on the health-food bandwagon. And the cafe's fit-out is as light and breezy as you'll feel when you leave…
Where: The Living Cafe, 779 Bukit Timah Road, Singapore 269758
23. Little Farms Cafe
Looking to hit that ideal fam-friendly eatery that also serves up some delish food to satisfy the whole fam? Little Farms Cafe dishes out a family-friendly environment with a host of scrumptious goodies. The cafe has a specially designed menu that will have little heads turning, including brunch specials like the Bambinos brekkie, hearty lunch servings of dishes like Chicken Penne pasta or Cheesy Barossa ham toastie for dinner. Here's some great news for early risers! The cafe opens its doors at 7.30 am, seven days a week! Yay!
Where: Little Farms Cafe, Valley Point Shopping Centre, 491 River Valley Road, #01-21,22,21K and 22K Singapore 248371
24. Carrotsticks & Cravings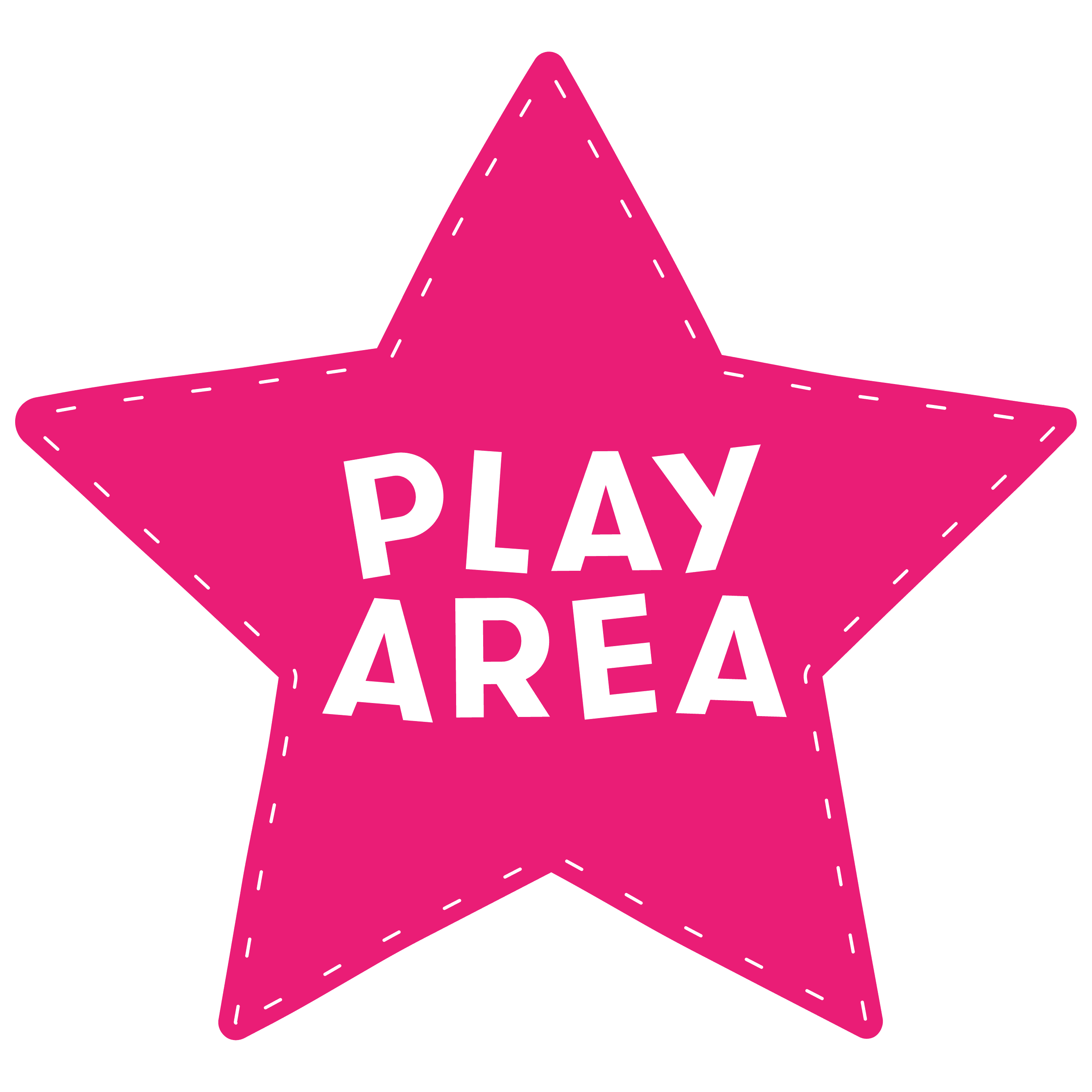 This one's for all the health-conscious families out there! Carrotsticks & Cravings is where it's at for its all-day brunch menu that serves delish dishes like cream cheese smoked salmon, and keto chicken avo salad (yes, please!). And, of course, as a super kid-friendly restaurant, there's a fab kids' menu too. This gem at Dempsey promises a plate full of healthy and colourful food that even fussy tummies will love. And there's a trampoline and colouring station here too! Double thumbs up from us.
Where: Carrotsticks & Cravings, at Robertson Quay, 7 Rodyk St, #01-34, Singapore 238215
25. Three Buns
Yep, you guessed right! This pit stop is worth making for all those juicy burgers you have been craving, and we are talking a large variety of them burgers. Biggies and tinies will have an ultimate burger-tastic time here. Plus, the place has a great casual vibe which we all love. Three Buns has an exciting menu for lil pups with dishes that will suddenly turn the table chatter off. If you hear noisy slurpy straws, it's 'cause those milkshakes are pretty darn good too! Don't miss out on the names of the menu bites- pretty in sync with the theme of the resto!
Where: Three Buns, 60 Robertson Quay, The Quayside, #01-01, Singapore, 238252
26. Super Loco
Super Loco is our top family restaurant spot in Robertson Quay. The outdoor tables populated by Bugaboos and kids zipping around on scooters are a good sign but settle into this bright and cheery brunch spot on a weekend, and you'll see why it's such a hit. We love the funky decor, abundance of high chairs and brilliant brunch menu that includes pancakes and treats for kids, including fish and chips and churros-ito. Grown-ups can tuck into monster huevos rancheros and a cheeky sparkling sangria. Hot tip: weekend brunch is from 9am to 2.30pm. No bookings for brunch, but we've never had to wait long for a table. Kids love running across the brightly coloured Art Bridge after brunch – join the chase to work off those Mexican desserts!
Where: Super Loco, The Quayside, 60 Robertson Quay, #01-13, Singapore 238252
27. Tapas 24
Hop over to the other side of the pond and experience the best of Spain on a platter. Yep, we are talking about tapas to feast on with the fam in a casual family-friendly setting. Tapas 24 dishes out some delicious tapas that everyone will love, like seafood paella, Spanish tortilla, and mussels "Marinera". Here's something special for dads and mums too! The resto also stocks a great selection of wines that pair well with the food. End your meal on a decadent note with the resto's signature burnt cheesecake.
Where: The Quayside, 60 Robertson Quay, #01-04, Singapore 238252
Kid-friendly cafes and restaurants in Singapore: South
28. Privé @ Keppel Bay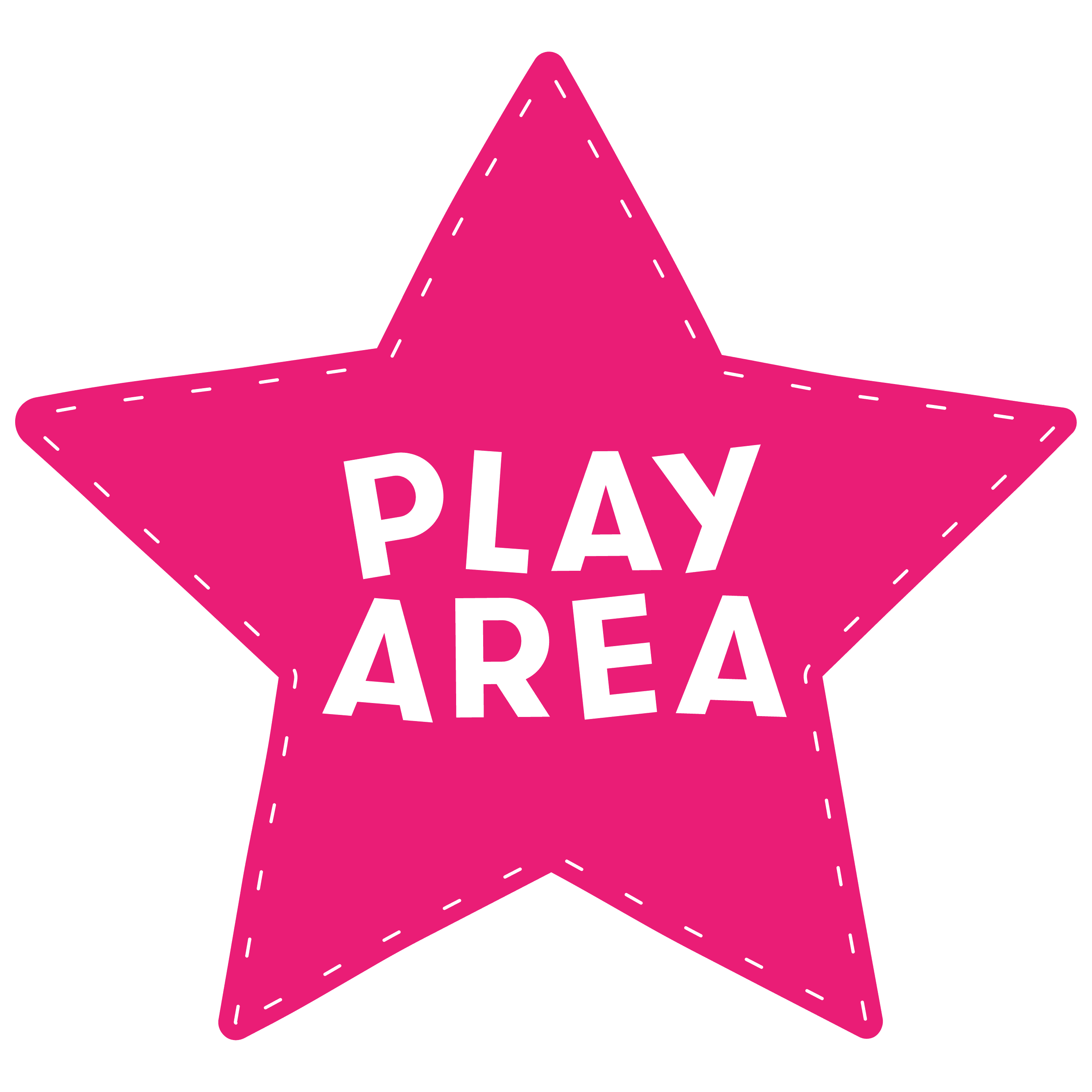 This resto parks itself right along the water edge on Singapore's only private island, making it an idyllic spot for an outing with the brood. We love its cafe-like and laid-back vibe that is perfect for little kids. The resto also has an outdoor playground and fun kids' corner with television airing cartoons, story books and colouring activities – great to keep the little ones entertained. As for the food, besides having a delish menu on offer for the oldies, there is a special kiddies menu too, with 3-course set meals that little diners (below the age of 12 years) will love. Think dishes like spaghetti mushroom carbonara for mains, dark chocolate & nuts brownie for dessert and refreshing thirst quenchers too. Psst, here's good news for your pooch babies – the cafe is pet-friendly!
Where: Privé @ Keppel Bay, 2 Keppel Bay Vista, Singapore 0983829
29. Arbora Hilltop Garden & Bistro
This hilltop bistro parks itself in the lap of tranquillity- Think lush greenery and unobstructed city views – all from Mount Faber Peak. Big points from the fam! As for the food, there are tons of Western classics and Asian ops, plus refreshing craft beers and botanical-inspired drinks. Picky eaters won't have a problem with the kid's menu. Think dishes like mushroom cream pasta, fish and chips and yummy breaded shrimp and fries. There are also family combo ops to make your ordering experience easy. Mums and dads, you are in for a treat with tons of deals to grab -like cocktail buffets and so much more! A word of advice? Keep a tab on their page. There is a Christmas set menu with an unlimited dessert buffet available from 22nd to 25th December 2023. There will be some FREE and kid-friendly activities, such as a fun balloon dome & an activity/colouring worksheet.
Where: Arbora Hilltop Garden & Bistro, 109 Mount Faber Road, Mount Faber Peak, Singapore 099203
30. Tanjong Beach Club
Looking for an idyllic spot to break bread with the brood? We know just the place that not only serves up some delish treats, but some fancy views to soak in as well. Here's some good news for all you pooch parents, too – this resto is woof-friendly! So kit out the fam (and pooch) with those snazzy sun shades and beach essentials, and head over to Tanjong Beach Club for a sandy-good time. To sort those tummy rumbles, tuck into scrumptious sharing platters like seasonal oysters and crispy calamari, farm-fresh salads. The brunch menu has a host of dishes you and the kids will enjoy, like smoked salmon on toasted brioche, and shroom bruschetta. Little diners will love the juicy Tanjong junior burger! Take a sip from thirst quenchers like fresh fruit juices, smoothies for littlies, or some bubblies for the grownups.
Where: Tanjong Beach Club, 120 Tanjong Beach Walk, Singapore 098942
31. Trapizza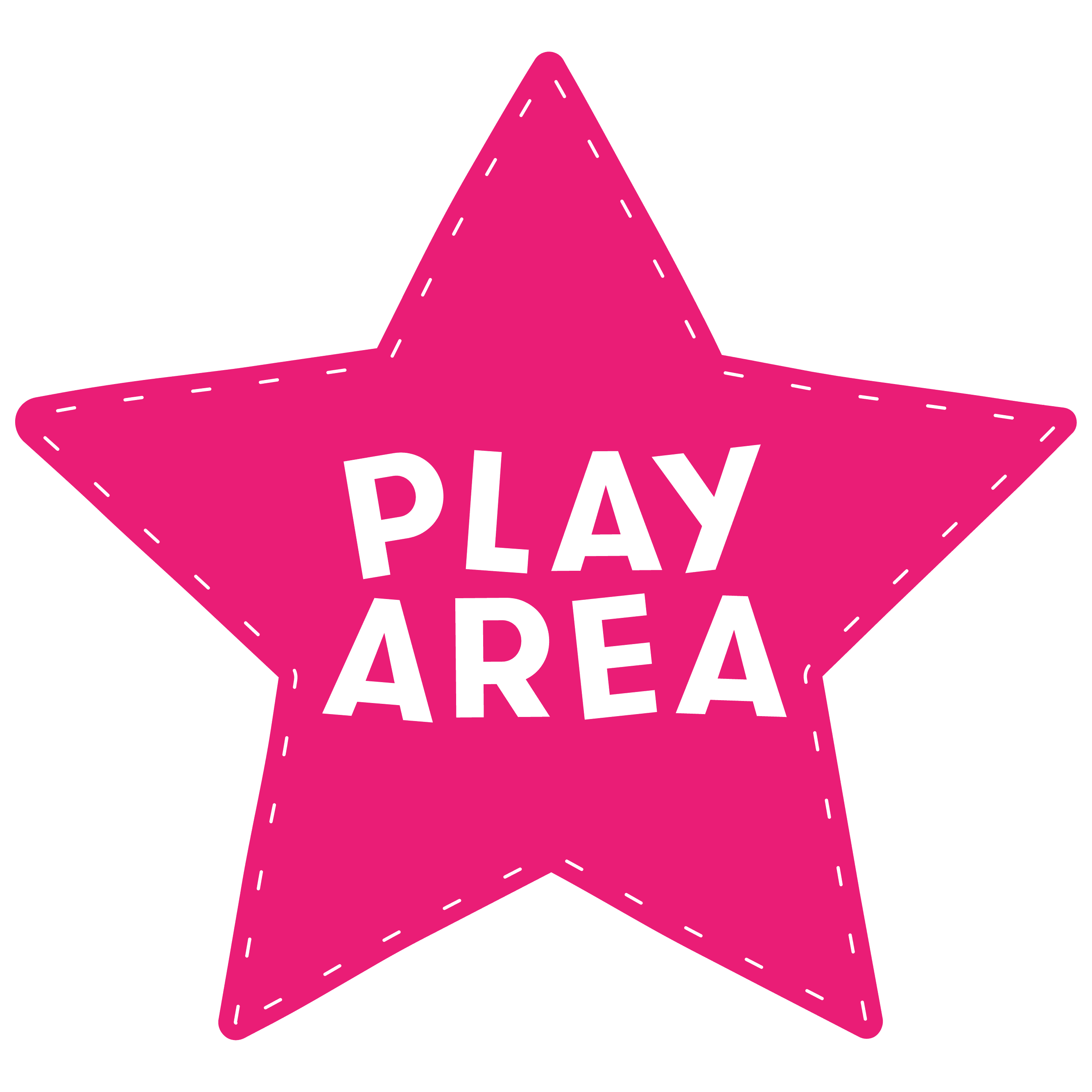 When the term 'family restaurants' was coined, it was in reference to Trapizza. For great kid-friendly vibes in Singapore, head to Sentosa for a paddle and then mosey on up for a refreshing tipple and slice of pizza. The kids can roll their own pizza dough and then frolic on the numerous play gyms while you unwind with a sundowner – yassss! Children will be keen to gobble down their cute pig-shaped pizzas the moment they hit the table.
Where: Trapizza, Shangri-La Sentosa, 10 Siloso Walk, Singapore 098995
32. Ola Beach Club
Brunch on the beach with a pool and sand between your toes? Yes, yes and yes to that… only at Ola Beach Club! This big player in Singapore's beach club scene is super family-friendly – we're talking nursing room, nappy-changing facilities, toddler-sized kid-friendly tables and a playpen for the littlies. We love the modern Hawaiian menu, where the children can tuck into burgers and an amazing grilled chicken. Grown-ups, of course, should enjoy the fab tiki cocktails by that pool. Check out our full review of Ola Beach Club and get over to Sentosa now.
Where: Ola Beach Club, 46 Siloso Beach Walk, Singapore 099005
33. Coastes
A gem on Sentosa's white sands of Siloso Beach, Coastes is the ultimate laid-back beachfront family-friendly restaurant/bar. There's just something about enjoying a tipple and a simple meal with your toes in the sand. Your little ones will while away the hours building sandcastles right next to your table as you enjoy the sunset with an icy beverage in hand. Family restaurant perfection, we say!
Where: Coastes, 50 Siloso Beach Walk, Singapore 099000
34. FOC Sentosa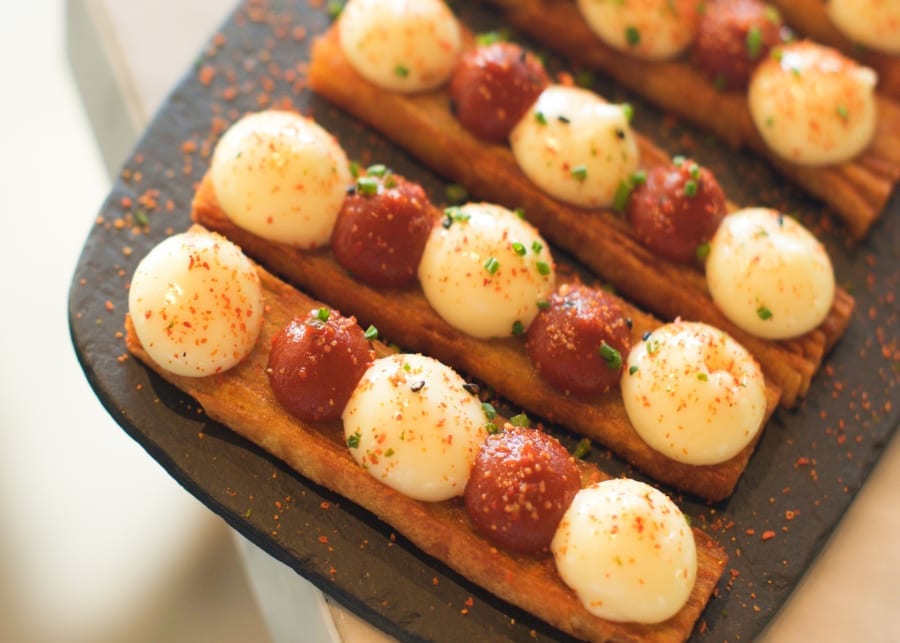 If boozy brunches are your thing, head over to FOC Sentosa for a sun-dappled Spanish feast with the fam – this branch is super family-friendly! The kids will enjoy building sandcastles on Tanjong Beach and jumping in the pool after. The sangria can't be beaten, and don't get us started on the delish hand-cut truffle fries and croquetas de jamon – yum! If your kids aren't fans of paella or tapas, there's a fish and chips option and a chicken sandwich too!
Where: FOC Sentosa, 110 Tanjong Beach Walk, Singapore 098943
35. Ocean Restaurant
Got big fans of all things under the sea? If you're looking for an aquarium-themed treat for the littlies this lunchtime, book a table at Ocean Restaurant in Resorts World Sentosa. The kids are going to lose it when they realise it's dining alongside their manta ray mates. And that's before they've seen the kid's menu, complete with Mermaid Ice Cream Sundae! Leaving could be tricky!
Where: Ocean Restaurant, Equarius Hotel, 8 Sentosa Gateway, B1M, #B1-455 & 456, Singapore 098269
36. Souperstar
If your family loves piping-hot soup bowls and the like, then Souperstar is your place to be. As the name suggests, this hot spot serves up some super duper soups that will have you slurping away your entire visit. There are other delish options on the menu, like stews and popiahs. Best bit? If you are a family of 4 to 5 pax, Souperstar offers family bundles that will satiate everyone in one sitting. Plus, the dining experience is casual and great for a quick bite.
Where: Souperstar, 7 Wallich St, #B2 – 31 Guoco Tower, Singapore 078884
37. Potato Head
If, like us, you usually head straight to the rooftop bar; you probably didn't know that Singapore's Potato Head branch has an amazing kid-friendly space on its second floor. Expect the same whimsically painted walls and sculptures, but throw in some fun little burgers on legs, brightly coloured bunting and high chairs, and you've got your new weekend hangout with the kids. Check out its brilliant brunch menu: it'll be hard to tear the kids away from the Dizzy Rascal kids' burger and a milkshake. We love this joint!
Where: Potato Head, 36 Keong Saik Road, Singapore 089143
Kid-friendly cafes and restaurants in Singapore: North-east
38. Youngs Bar and Restaurant
Hotfoot it to this award-winning pitstop for a bite of modern and classic all at once. We are talking about deliciously crafted European dishes that will even attract the picky-eaters club. Plus, you break bread in a charming colonial-style British building with live music to amp up the experience. Well-worth it since these jewels are far and few between! So while you bask in the glory of the heritage setting, you can enjoy mouthwatering signatures like moules marinière, truffle and parmesan fries and a delish cheeseboard. Meat eaters are in for a treat with large sharing platters. Take a big sip off a cocktail while the littlies take their time with the kid's menu. There's plenty to choose from, like mac and cheese, spag bol, and blueberry pancakes! Did we mention there are live football screenings too, and an aviation-themed playground a hop, skip and jump away?
Where: Youngs Bar and Restaurant, 3 Hyde Park Gate, Singapore 799531
39. Wheeler's estate
Picnic vibes, anyone? Bring it on! Wheeler's estate dishes out some mouth-watering Aussie bites in the most idyllic picnic-like setting. Best part? There's plenty of space for the littlies to run around! Tuck into scrumptious mains like succulent steaks, wood-fired Angus burgers, pizzas, and tapas like calamari. Don't miss out on the Aussie-inspired brunch menu served on weekends, like smoked salmon hash and all-time classics like mini pancake bites that little diners will love! Complete that alfresco experience with an array of beverages like kombucha for the biggies and fresh juices for the kids. End your meal on a sweet note with good old ice cream sandwiches for dessert.
Where: Wheeler's estate, 2 Park Ln, Seletar Aerospace Park, Singapore 798386
40. Wildseed Cafe
Head on over to Seletar to check out Wildseed, the chilled-out kid-friendly cafe and restaurant below colonial-style stunner Summerhouse. This is where parents in the know are hanging out on Sunday mornings for coffee and a pastry. There's that awesome plane-themed playground right next door, where the kids can burn off some energy after brunch or hit the swings! Tip: book early to snap up a spot in the air-conditioned room, but even if you're planning on dropping in, there's plenty of seating! There's also a branch at Alkaff Mansion in Telok Blangah Hill Park: great if you've walked the Southern Ridges.
Where: Wildseed Cafe, The Summerhouse, 3 Park Lane, Level 2, Seletar Aerospace Park, Singapore 798387
Kid-friendly cafes and restaurants in Singapore: East
41. Atmosphere Bistro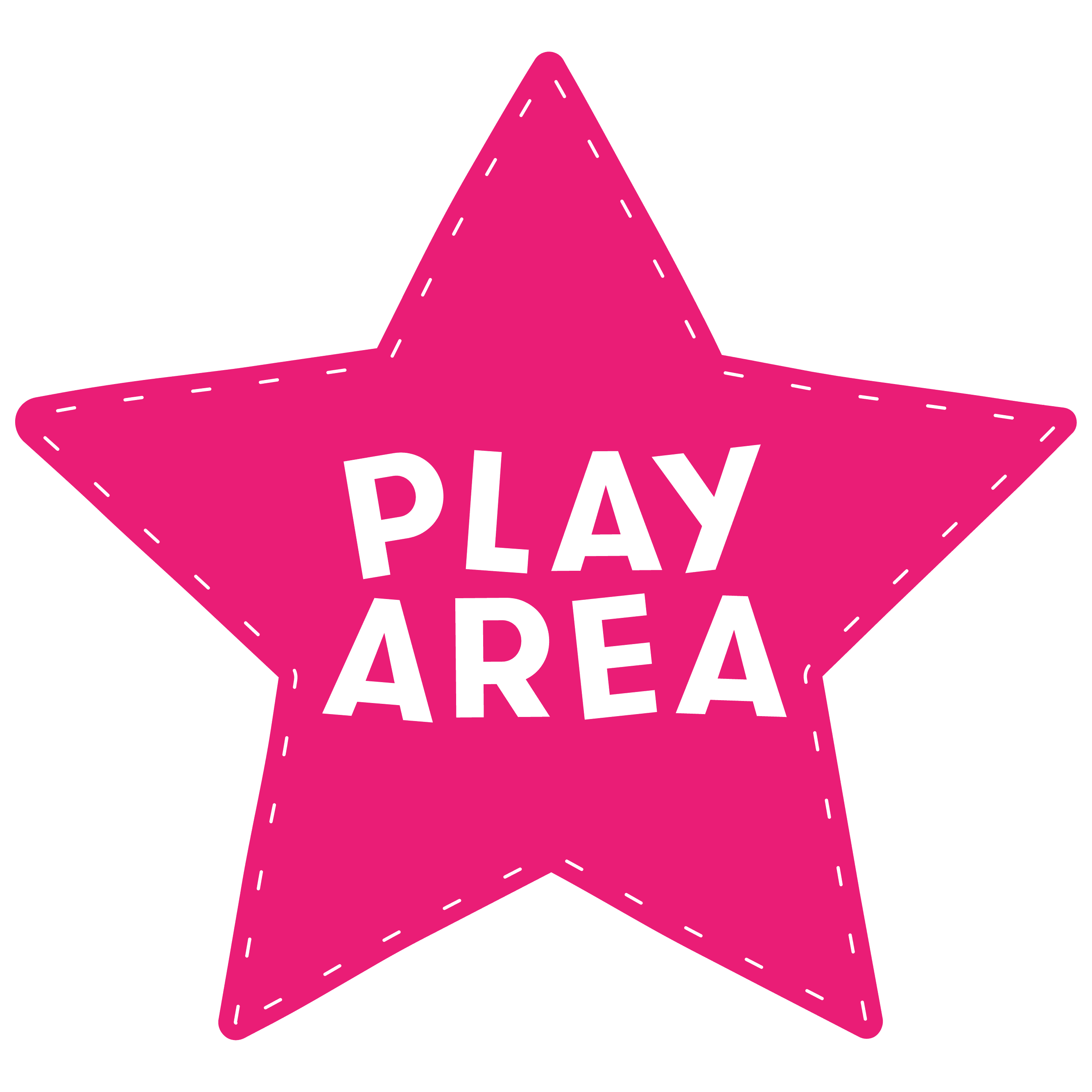 The Thai and Western fusion menu at Atmosphere Bistro has plenty of great food picks for the whole family and makes a great pit stop if you've been busy in the Parkland Green area of East Coast Park. It's a great stop for when you want something a bit more substantial than the nearby kid-friendly cafes on offer. Amazing menu aside, we also love that this place has an indoor play area for little ones and plenty of green space outside for kids who can't keep still. Could this restaurant be any more perfect for families? How about regular sports screenings for dad, and even a dartboard for the moody teens in da house? Yep: this restaurant is totally kid-friendly, and we can't wait to go back!
Where: Atmosphere Bistro, Parkland Green, 920 East Coast Parkway, #01-25/26/27, Singapore 449875
42. PS.Cafe at East Coast Park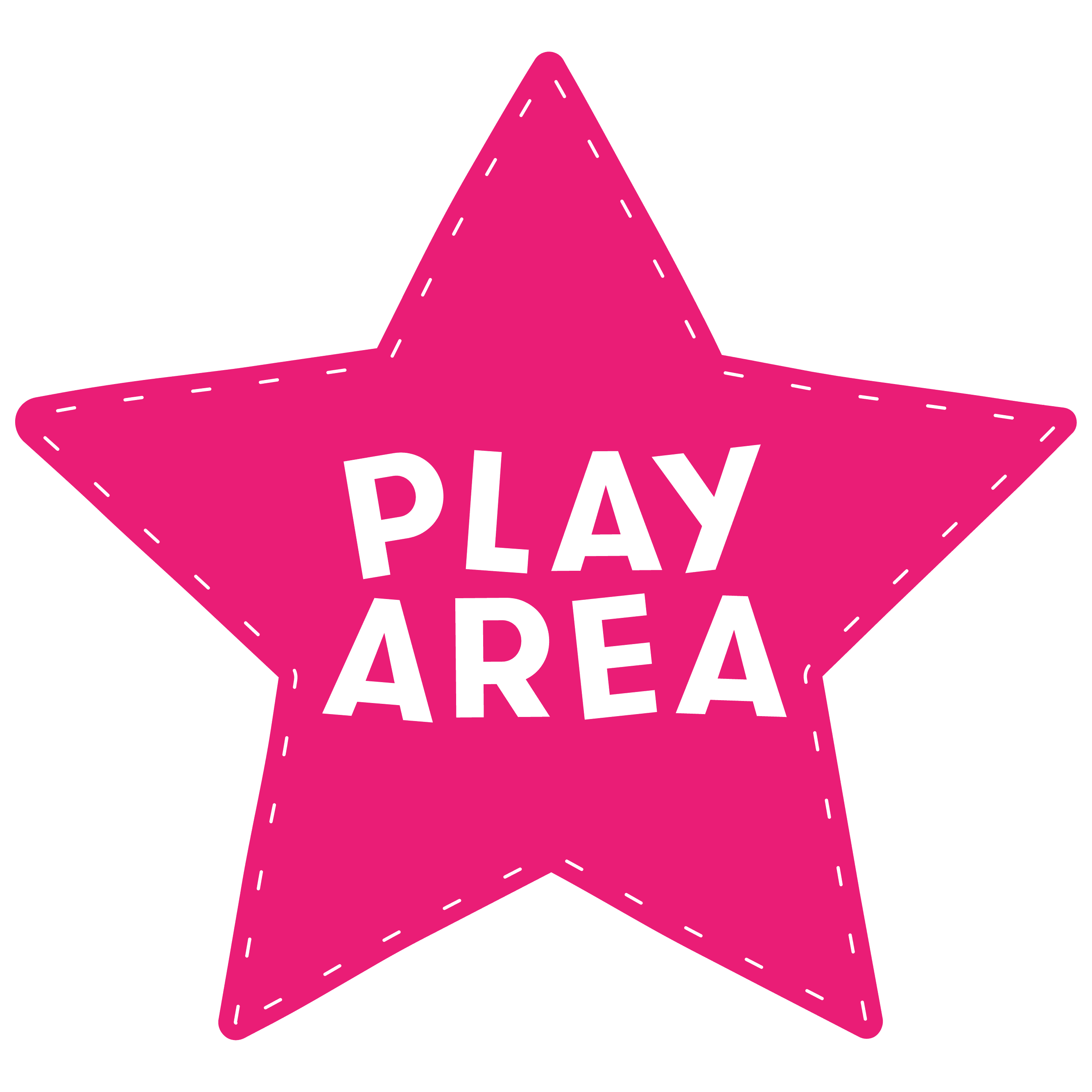 For a special treat, check out PS.Cafe at Harding Road (Dempsey) and PS.Cafe by the Sea at East Coast Park. In true PS.Cafe style, the food is sumptuous, and special mention must go to the cakes, which are unbelievable both in flavour and size. And those truffle fries… The ambience at this stylish cafe is simply divine, and the outdoor lawn and garden will entertain your little ones for a good hour or so. If you're at the East Coast location, take advantage of the playground and toddler-friendly exploration garden – it's right around the corner!
Where: PS.Cafe, 1110 East Coast Parkway, Cyclist Park, #01-05/06/07, Singapore 449880
43. The Coastal Settlement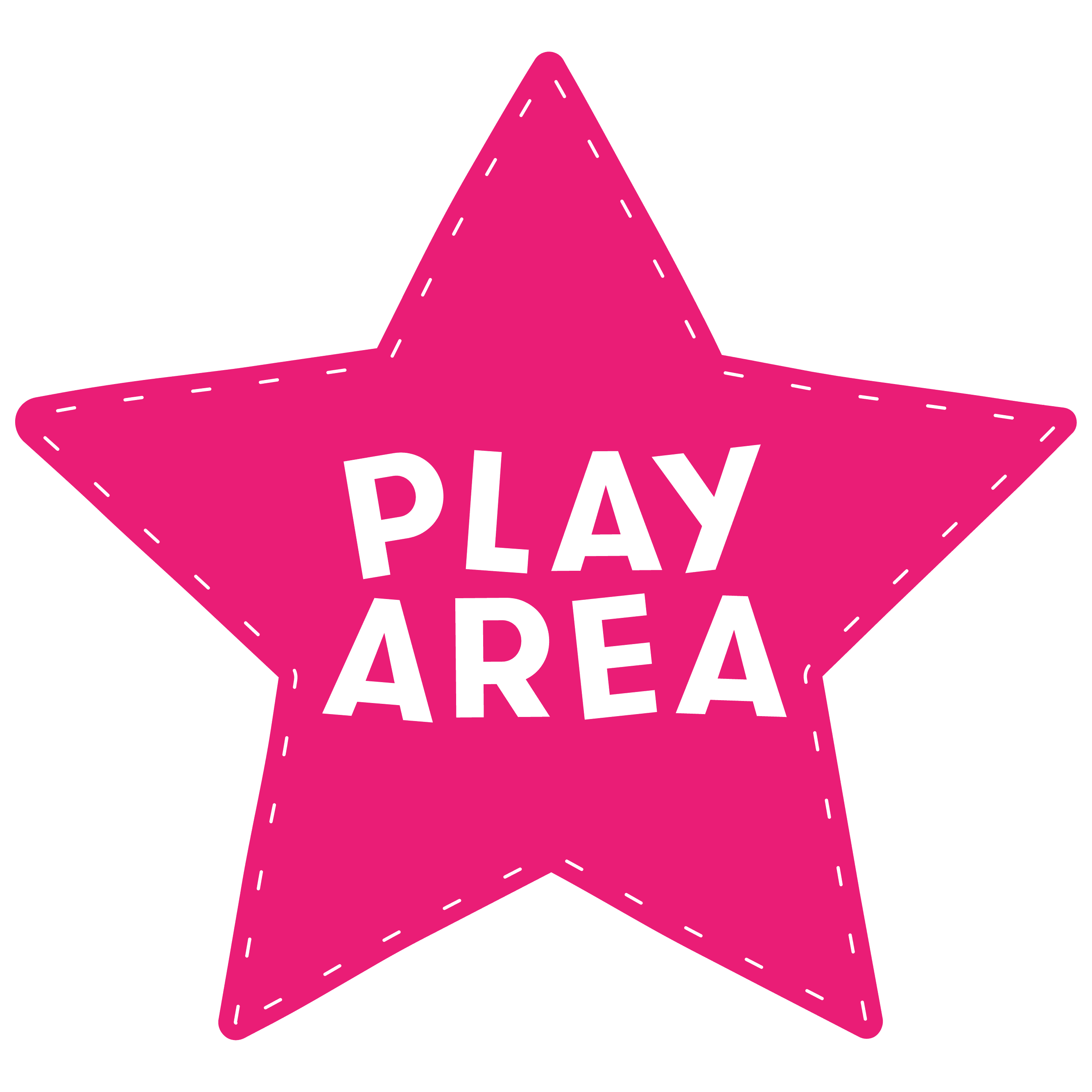 Come casually attired and pull up a pew on the alfresco deck at The Coastal Settlement with your fam. It's got a fab vintage feel and an equally quaint kids' courtyard with swings, toy rocking horses and rides. We adore the retro styling (including old-school TVs and telephones). There's plenty of wide-open space for your kids to explore and a stellar cocktail menu for parents!
Where: The Coastal Settlement, 200 Netheravon Road, Singapore 508529
44. The Boiler @ Howard Road
Family-friendly restaurant The Boiler is home to some seriously delish seafood. Come hungry and tuck into an authentic Cajun seafood boil with seasonal crab, prawns, mussels, clams and lobsters served in a bag with your sauce of choice. It's served with corn on the cob and bread rolls, but if you're still hungry, there are add-ons like smoked sausages, sweet pearl corn and even buttered rice for that extra bit of yum. Don't worry, kids won't be left out of the seafood madness: they'll be busy digging into crispy fish and chips while the stellar staff make them feel right at home.
Where: The Boiler, Novelty Bizcentre, 18 Howard Road, #01-06, Singapore 369585
45. NOM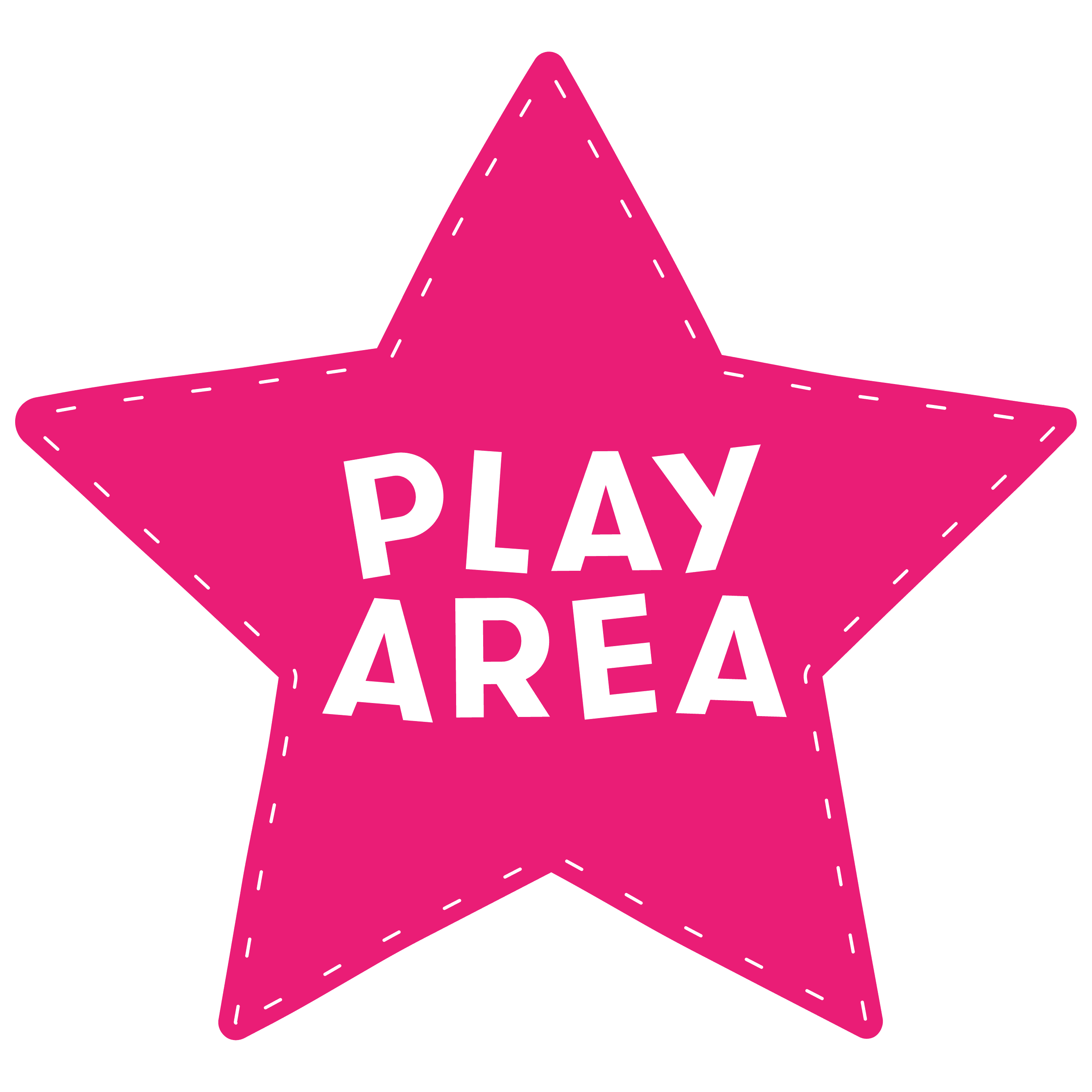 An eating place in the heartlands of Singapore with a healthy kids' menu? Sounds interesting… NOM, which stands for No Other Meaning, serves up wholesome food at affordable prices. Everything comes without any preservatives, while still retaining the yummy flavours. Desserts are said to be made entirely out of fruits and do not contain dairy, refined sugars and eggs. The kiddos can enjoy some indoor fun with plenty of play areas.
Where: NOM, Macpherson Community Club, 400 Paya Lebar Way Level 1, Singapore 379131
Kid-friendly cafes and restaurants in West Coast
46. Famous JB 101 Firewokz
What's that? Another fam-friendly restaurant for the Westies? And it's back in that unlikely location of the Singapore Science Park 2 alongside our other fave, The Pipe District, who knew?! Famous JB 101 Firewokz offers up noodles and rice dishes, as well as delicious seafood, with options for all the fam. It's also got a dedicated area for the kids, filled with toys. If that wasn't enough, there are even old-school Tom & Jerry cartoons on repeat and art kits for sale. Phew, best make a day of it!
Where: Famous JB 101 Firewokz, Sparkle, Science Park II, 45 Science Park Road, #01-03/04, Singapore 117407
47. The Pipe District
This is one of our best-kept secrets for dining with kids out West. We admit it's a bit of a random location, Singapore Science Park 2, but don't let that dissuade you. The Pipe District is a hidden gem. Once inside, you'll be rewarded with a super-cool industrial-themed bistro serving up ridiculously tasty dishes. We love the Charcoal Fish and Chips, don't knock them until you've tried them. The best bit? The amazing indoor kid's play area, plus ride on toys and trikes! Who said Science Parks weren't fun?!
Where: The Pipe District, 43 Science Park Road, #01-09, Singapore 117408
48. The Vineyard at HortPark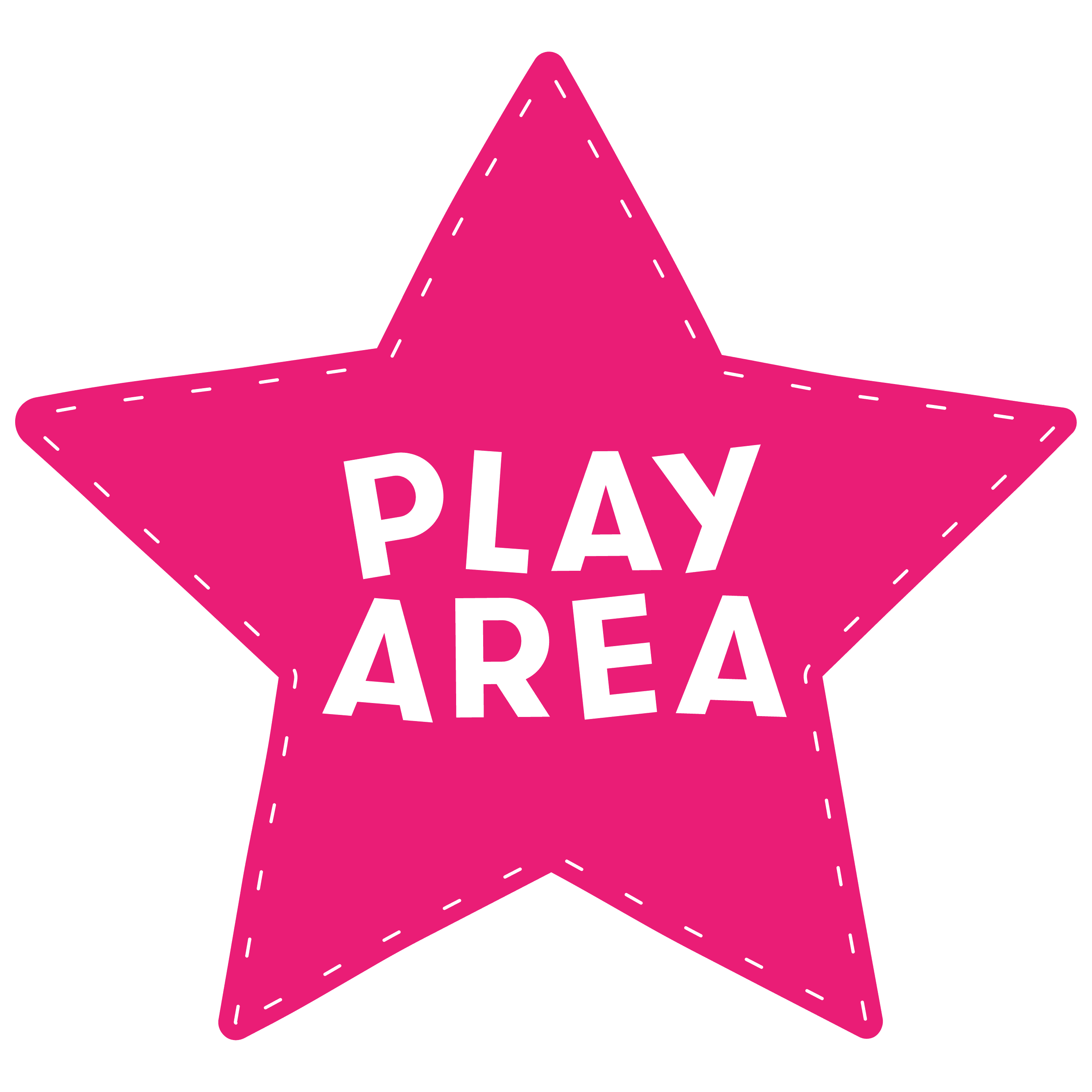 The Vineyard at HortPark is more of a sophisticated adults' venue midweek, but come the weekend, it's a kiddie and family-friendly restaurant utopia, complete with a bouncy castle, bowling, balloon sculpting and archery zone. All this in a stunning setting – sounds pretty good to us! The French-Italian menu is delish, and with weekend brunch, you really can't go wrong! HortPark is a great starting point for a pram-friendly walk along the Southern Ridges, too.
Where: Vineyard at HortPark, HortPark, 33 Hyderabad Road, #02-02, Singapore 119578
Kid-friendly cafes and restaurants in Multiple Locations
49. Merci Marcel
This French cafe hot spot is a fave in our books for its drool-worthy food that will win the brood, hands down! Think sumptuous platters like Tarte Flambee, classic pasta and risotto dishes, and plenty on the brunch menu to try. We also love the casual vibe if you're after a relaxing one with the fam. Psst, don't miss the sunlit corner. While the kiddos gaze at the world outside, mums and dads can treat themselves to a few refreshing tipples from the bar.
Where: Merci Marcel, 56 Eng Hoon Street Singapore 160056; Palais Renaissance 390 Orchard Road #01-03, Singapore 238871; Central Business District, 7-9 Club Street, Singapore 069403; East Coast, 171 East Coast Road, Singapore 428877
50. Jimmy Monkey Cafe
Head on a gastronomic journey to the land down under by pretty much staying put on Singapore shores at Jimmy Monkey Cafe. The cafe dishes out rustic Melbourne-inspired bites that give you a good taste of Aussie land. Littlies can enjoy some nom-worthy goodies from the kids' brekkie menu, like pancakes, and comfort treats from the dinner menu, like ham and cheese grill and toast soldiers. The whole fam can enjoy tasty sweet, and savoury bites like focaccia, fish and chips, bangers and mash. End your fam-outing on a sweet note with luscious cakes and premium ice creams. Something special for Dads and mums? Don't miss out on the Ironbark signature espresso blend.
Where: Jimmy Monkey @ One North, #01-51, One North Residences, 9 One-North Gateway Singapore 138643; PLQ Parkside, 2 Paya Lebar Rd, #01-10 Park Place Residences at PLQ Singapore 409053
51. The Assembly Ground
Looking for a fam-friendly resto with hearty meals? The Assembly Ground is the perfect place to hang out. Classic pastas and pizzas, juicy burgers, hearty weekend brunches plus coffee from the best roasters can be found here. There's a dedicated young diners' menu for kids aged 12 and below. Psst, keep a lookout for its Kids Eat Free promo from time to time!
Where: The Assembly Ground, outlets at The Cathay and Cathay Cineleisure
52. Little Lazy Lizard
Looking for the best of Western-classic dishes to feast on with the fam? The Little Lazy Lizard dishes out a host of classics that will have little tummies satisfied in a flash. We are talking hot fish and chips, juicy burgers, signature pizzas and award-winning pasta selection. The resto also serves up a special kids menu with all your kiddo's faves on the list, like delicious pasta and pizzas. If you plan your visit over Saturdays, Sundays or any public holidays, you're in for a treat as kids (11 years old and below) eat for free! Yay!
Where: Various locations
53. Kith Cafe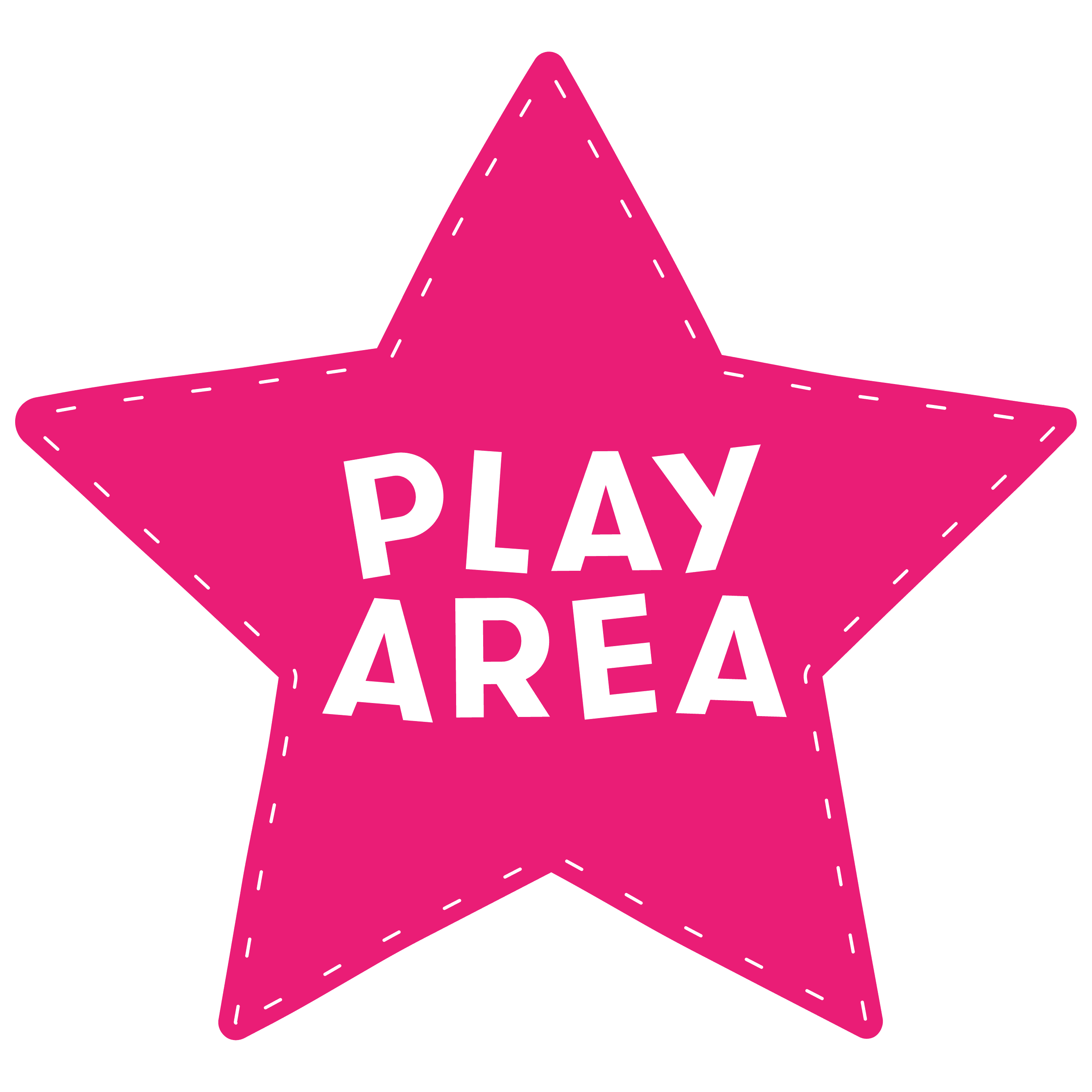 This kid-friendly cafe fave is so popular with the brunch crowd that outlets have now popped up all over Singapore. It's little wonder, as it's a place you can kick back with the kiddos and enjoy damn good coffee. We're also big fans of its brilliant brunch menu (salmon with a side of scrambled eggs, DIY choice and pancakes are always a hit) and a genuine family-friendly vibe. There's always something at Kith Cafe to keep the kiddos happy: a box of toys, rocking horses and the perfect location to enjoy a scoot around.
Where: Kith Cafe, various locations
54. Kind Kones
Looking for that all-important dessert and have no idea where to get that winning scoop? We know just the place! Kind Kones serves a unique twist to conventional options of everyday desserts like ice cream, cakes and cookies, and we know it will score well with the brood. We are talking decadent desserts made from everyday ingredients, that are free from dairy and egg, refined sugar, additives, preservatives, and gluten. So feast on all your fave treats with no guilt attached! Best part? Kind Kones also serves a wonderful fam-friendly atmosphere for the fam to truly enjoy your treats. So go ballistic over your scoops all you want!
Where: Forum Shopping mall, #B1-27, 583 Orchard Rd, Singapore 238884; The Paragon, #B1-15 The Paragon, 290 Orchard Rd, Singapore 238859; #02-25, I12KATONG, 112 E Coast Rd, Singapore 428802
55. Plank Sourdough Pizza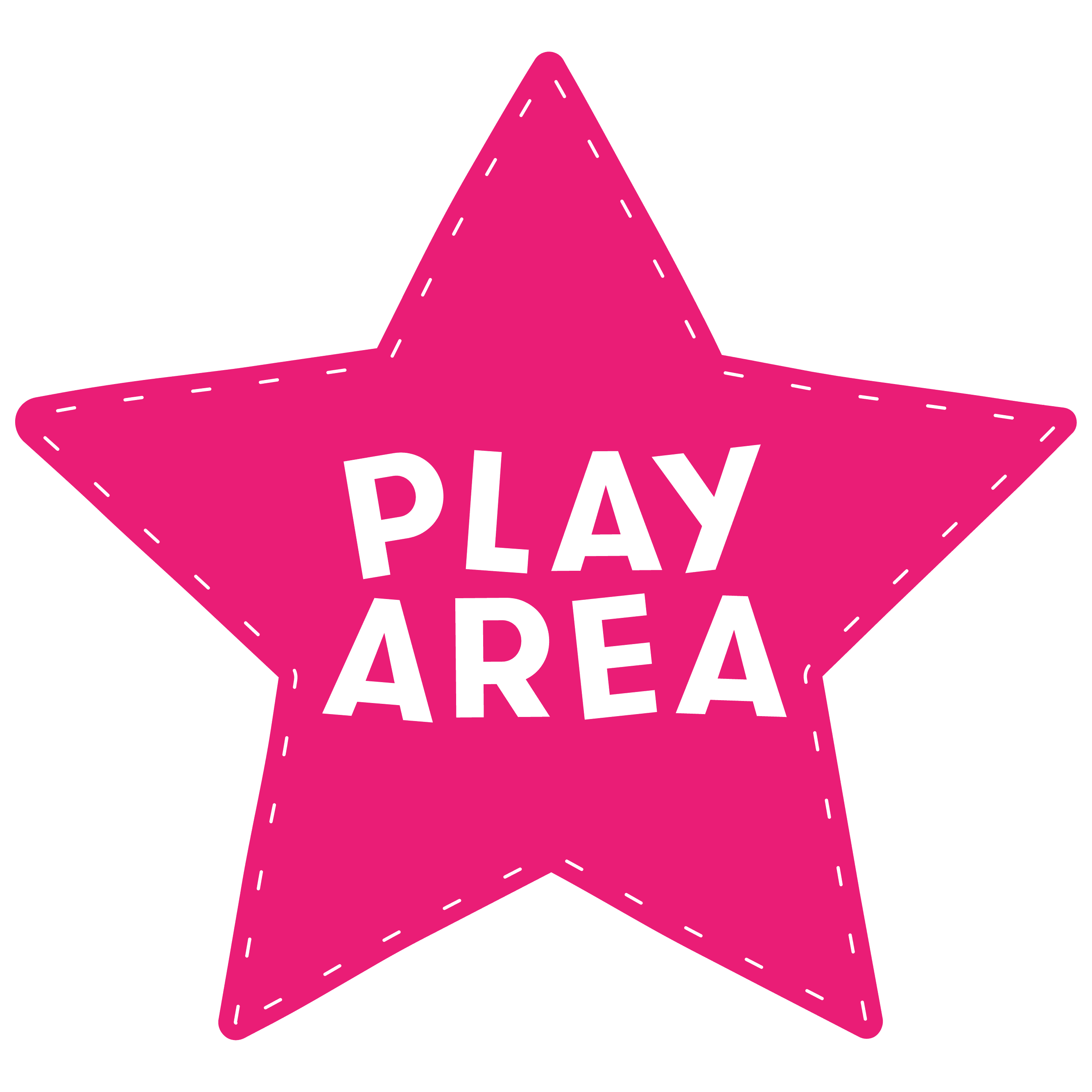 If you love the soft, pillowy sourdough bread at kid-friendly cafe Baker & Cook, you're going to go cray-cray for the pizza at sister restaurant Plank Sourdough Pizza. Think wood-oven, fresh, authentic Italian ingredients and a relaxed vibe – the perfect family-friendly recipe for a cracking meal out with your crew. Pop next door for a sweet treat for dessert afterwards (and a takeaway bottle of wine and that sourdough bread we were raving about!). There's also a small playground just across the way for a post-lunch run around.
Where: Plank Sourdough Pizza, various locations
56. Haidilao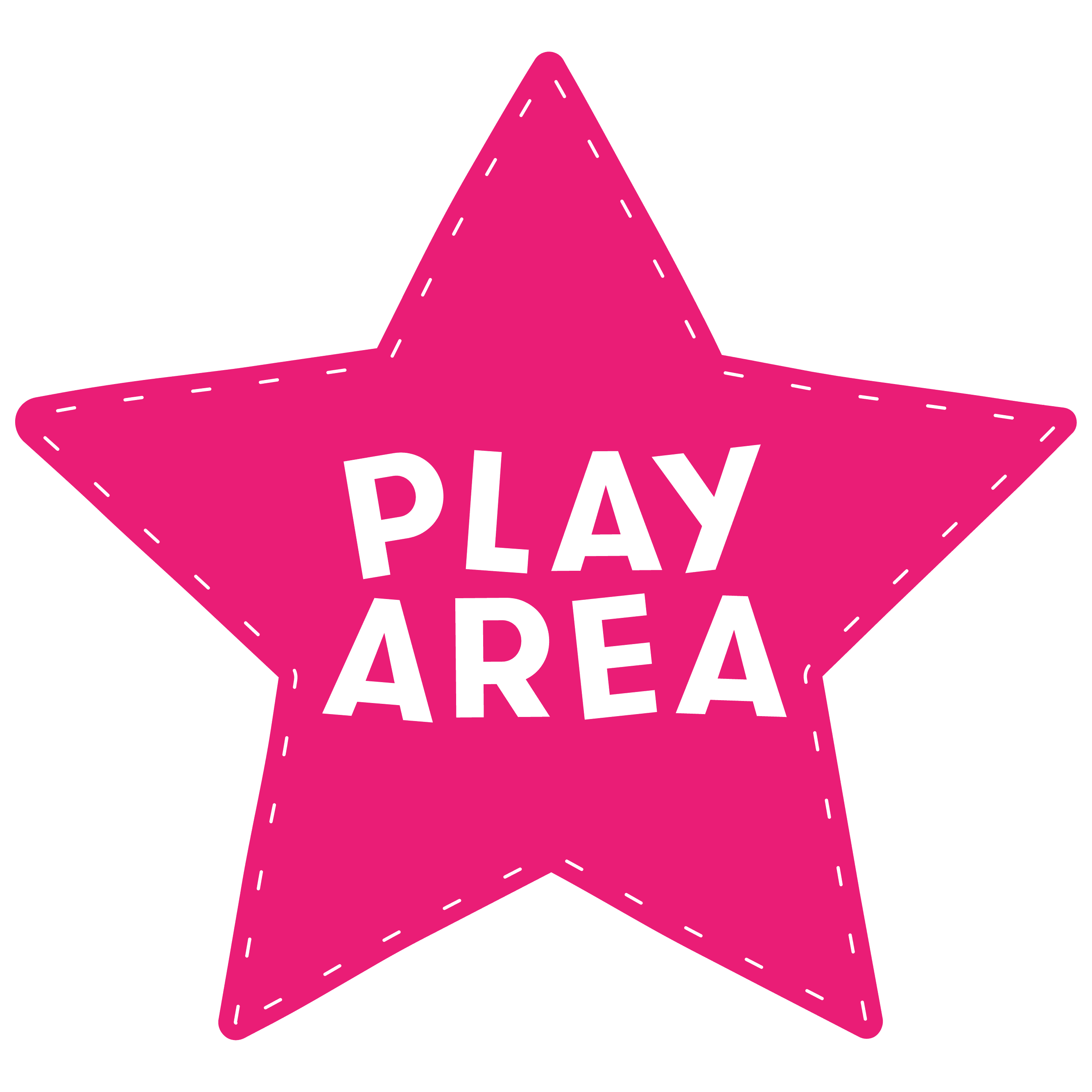 If you haven't had your hotpot cherry popped, bring the gang over to Haidilao, one of our fave picks for family restaurants in Singapore. Where else can you get a manicure or massage while you're waiting to be seated? Also, there are free snacks for both the parents and the kids to tide you over before your actual meal. There's also a fun play area for tots and a cool "dancing noodle man" too!
Where: Haidilao, various locations
57. Beauty In The Pot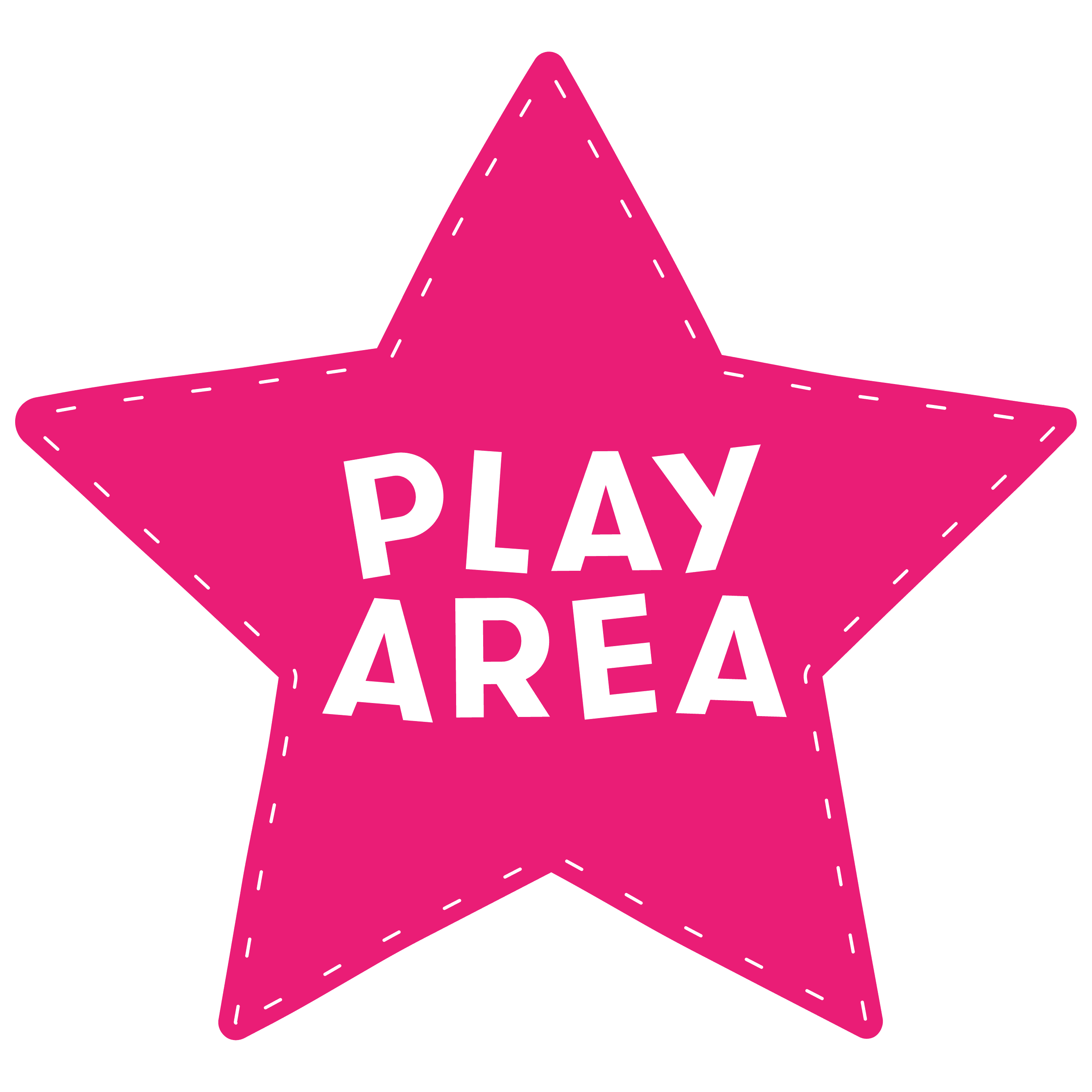 Kids love hotpot just as much as we do, so when we heard Beauty In The Pot was a super kid-friendly restaurant, we were psyched! Every Beauty in The Pot outlet in Singapore has a customised children's playground within the outlet. Its playgrounds are fully air-conditioned, equipped with soft-fall mats and sanitiser. Every outlet of Beauty in The Pot also has staff trained in balloon sculpting to help entertain kids alongside the many children's toys on offer… woohoo!
Where: Beauty In The Pot, various locations
58. Pizza Express
British export Pizza Express is a fantastico place to get a pizza fix with its Piccolo kids' menu. The HoneyKids mum crew had a top night at Pizza Express, and it was so good that we may, or may not, have been back a few times since… The colouring pencils and activity sheets distract little hands in the four minutes it takes to cook the pizzas to perfection. And did we mention the dough balls? We'd go there for these little garlicky balls of heaven alone.
Where: Pizza Express, various locations including Duo Galleria, Holland Village, Scotts Square, and Stars of Kovan.
59. Marche Movenpick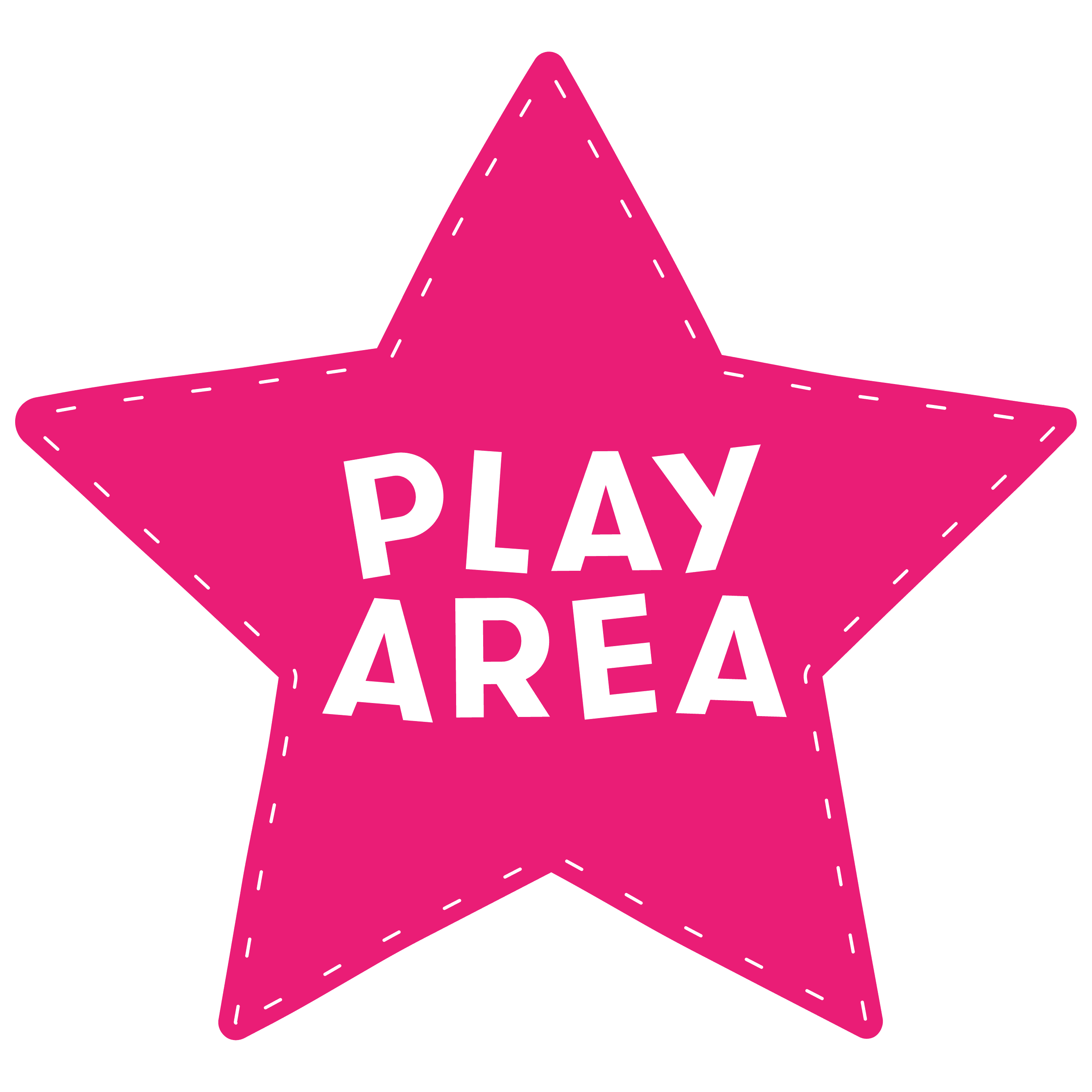 This popular chain of restaurants is a perfect spot for both the kids and parents to let off steam in an affordable fashion. The picky eaters' menu, in particular, can come to your rescue – for $17.50 you get a main, a juice or soft drink, an ice cream, and best of all a craft pack to keep the kids occupied. Oh yeh, and there's even a play area – winner!
Where: Marche Movenpick, multiple locations 
60. Cafe Melba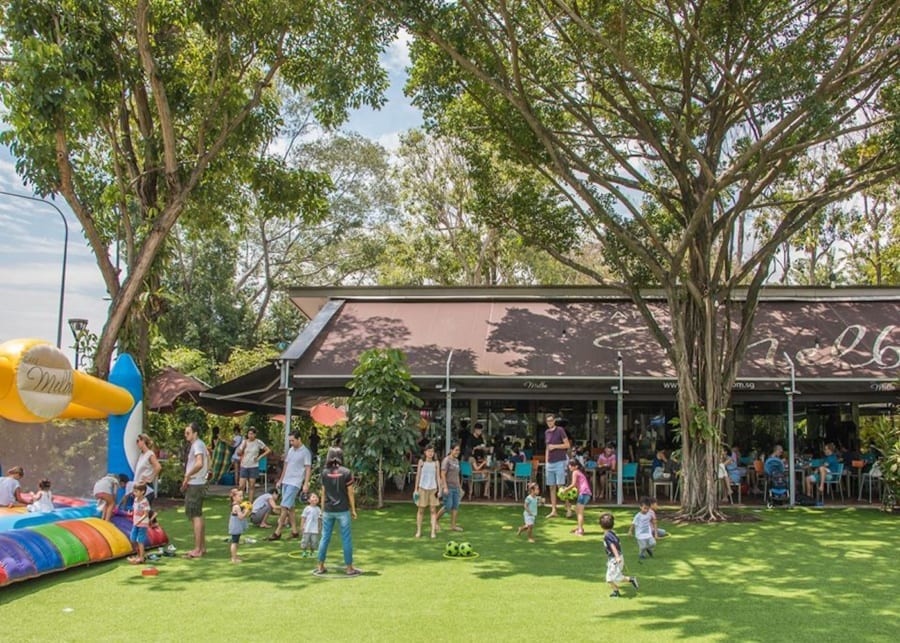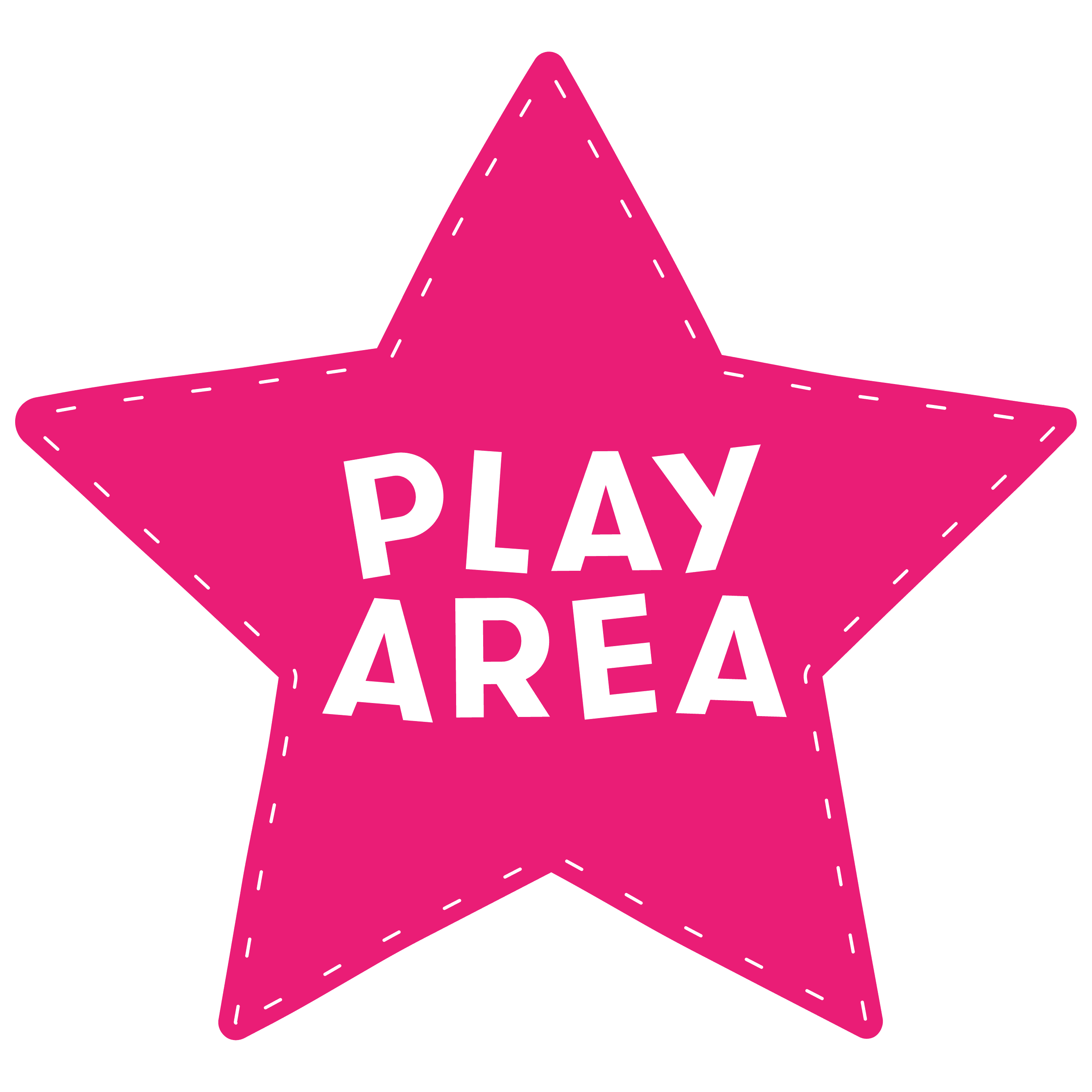 We've long been massive fans of this corker of a kid-friendly restaurant that is Cafe Melba. Both branches in the East and West have really got it all in terms of delicious Australasian fusion grub and a gigantic lawn (with a bouncy castle on weekends). Plus, the East location has Goodman Arts Centre right around the corner – score! At Mediapolis, you'll also find a sweeping area perfect for family fun, scooting and loads of games for the kids. Think: soccer balls and nets, a basketball ring, frisbees, and life-sized wooden noughts and crosses board! Food-wise, our pick is the parma ham and rocket wood-oven pizza, washed down with a lime frozen daiquiri. Refreshing! Ask about the Kids' Club Card, which involves some tasty perks… And pssst, on Mondays and Tuesdays, kids eat free!
Where: Cafe Melba, Goodman Arts Centre, 90 Goodman Road, Block N #01-56, Singapore 439053; Mediapolis, 1 Stars Avenue, #03-01, Singapore 138507
61. The Marmalade Pantry
Hit The Marmalade Pantry and grab yourself a mum-sized cuppa cause you are in for a real treat with the brood. Think head-turners like luscious cakes and decadent macaroons from the fresh bakes section that will have little diners squealing for more. Before you dive into the desserts, give Chef's specials a try. Think lip-smacking goodies like Spinach & Ricotta Ravioli and sandwiches, a great selection for meat-eaters like Ribeye Steak, and more. The kids' menu has plenty of ops that will have tiny diners beaming with joy. We are talking nommy Maccheroni and spaghetti with beef meatballs. Yum!
Where: The Marmalade Pantry, locations in ION, Anchorpoint, Oasia Hotel Novena, Oasia Hotel Downtown, BHG Bugis Junction and Singapore Management University
62. IKEA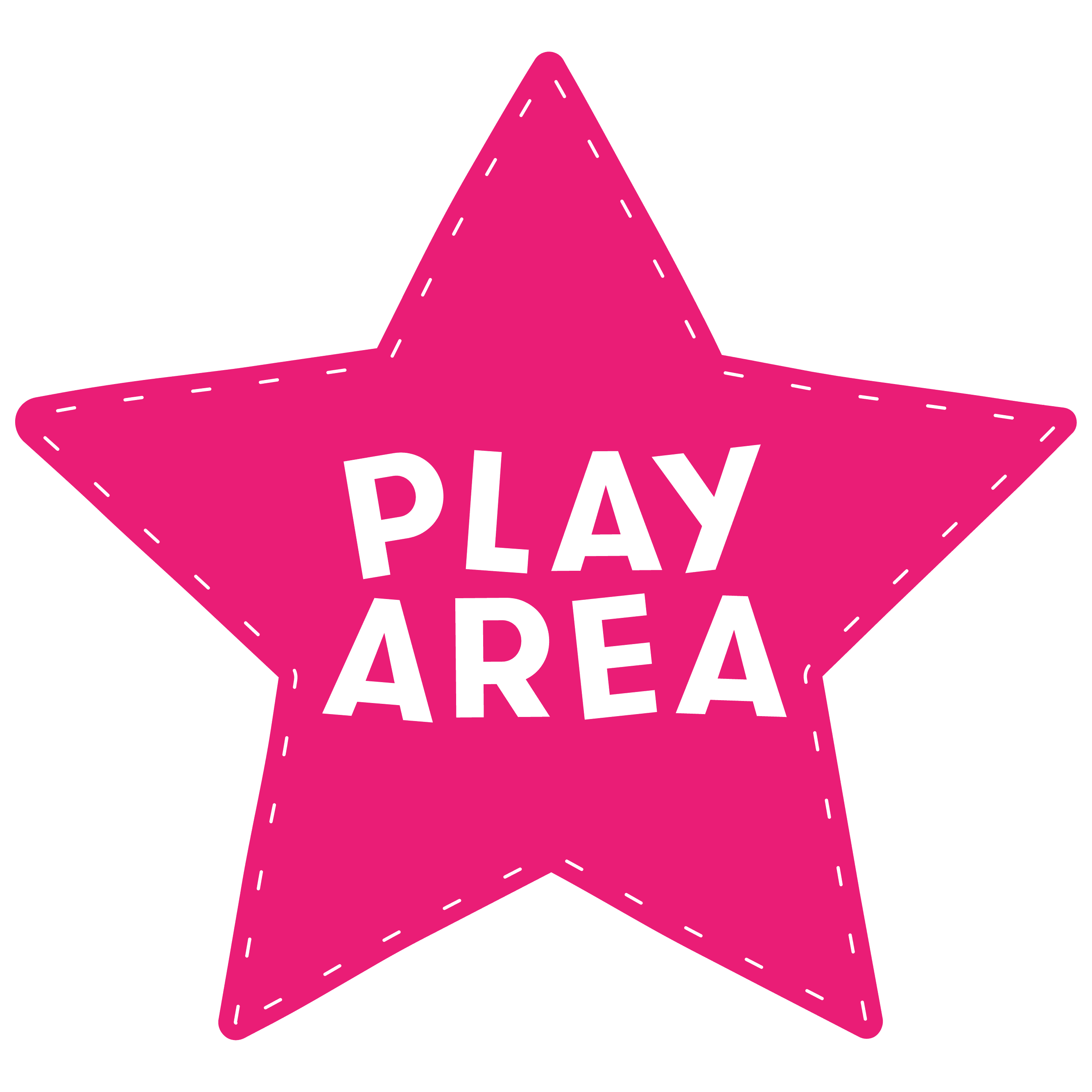 We can't write a list of family-friendly restaurants and not include this Scandinavian furniture giant! There's plenty of variety when it comes to food: besides the signature meatballs, Ikea also serves up yummy local cuisine and even healthier options for the conscious foodie. Best Part? The IKEA Tampines indoor playground, Småland, is a great place to keep the littlies entertained! Yay! Parents can stow the kids there while they peacefully shop for furniture and other necessities.
Where: IKEA, outlets in Alexandra, Tampines and Jurong
Know of more kid-friendly cafes or restaurants you recommend? Tag us on Instagram and let us in on the family secret!