Image: Estilo & Co
Is your kid begging you to throw their first slumber party? Here's how to make it a great night... and brave bedtime with a troop of children
Ahhh the dreaded sleepover, aka a slumber party. Why is it that every playdate must end with a whine 'please can we have a sleepover?' With all those hyperactive kids under your roof, sleepovers or slumber parties (although slumber may not be on the agenda) can be anything but a party for the grown-ups. For little ones, though, a first sleepover can be one of the most exciting events of their childhood: they encourage independence, help kids develop their social skills and, if you're lucky, create special bonds between life-long friends.
While the appeal of sleeping on the floor lost its charm for this mama years ago, here's some ideas to navigate the world of sleepovers and make them as fun and memorable as possible, with the chance of (maybe) catching a few zzzz's… (no promises!) This is a beginner's survival guide on how to make a sleepover for kids between six and ten years a fun and memorable experience for all – and for all the right reasons.
DON'T: Be afraid to say no
Often the excitement of spending time with a friend can outweigh the reality of what it will really be like to sleep over at a new place without the usual bedtime routine. You could risk a late night wake up call to come and collect your kiddo, especially if they just  aren't ready.
There's also the awful reality that not all sleepovers are safe. Even if you know the parents well, we just don't know how people are behind closed doors. Some parents choose to never allow a sleepover, for a whole range of reasons.
Our most important advice is to trust your instincts. If it doesn't feel right, for any reason at all, don't do it.
You can always have a family-only sleepover, and make pillow forts in the lounge room, with all the same inspo as below. Go all out with popcorn, treats and a movie, just no outsiders allowed!
DO: Keep the guest list short (and make sure you have the parents phone numbers)
For first-timers, a group of two or three would work well. Let's not get the kids overwhelmed; instead, ease them into the art of sleeping over. Children at this age require full attention and care, so focus on their needs (their bedtime routine may differ from your child's). Be open to bending some rules – it is, after all, a party!
DON'T: Make it on a school (or work) night
Saturday nights are typically the favourite for sleepovers, as Fridays tend to be tricky if the kids have spent the day at school and are already tired and cranky from their activities. In school holidays parents can be tempted to throw a sleepover mid-week, but that can make life for working parents difficult the next day if little sleep was had!
Get creative and send out a cool invite – a pillowcase invitation will get the kids talking! Set a drop-off time and a pick-up time for the morning after (the last thing you want is for the kids to be hanging around tired and cranky the whole day after a sleepover!)
DO: Go all out on a theme and decorations!
We love this super cute tent set up from Estilo & Co where each guest has their own comfy mattress and cosy sleeping space. Not only do the tents look adorable, but you can also set them up yourself with all the trimmings provided directly to your door by Estilo & Co. It's also a great help with social distancing as the kids won't pile up on top of each other sleeping on larger communal mattresses or sofas. They also have awesome movie night setups, which we kind of want for our next date night at home!
DO: Plan the main meal
Make sure you serve up a big dinner to fill those little bellies before bedtime and avoid those "I'm still hungry" bedtime-delaying tactics (we're onto you kiddos!) We like to do a nice home-cooked dinner – pizza or spaghetti are usually winners.  You could get the kids involved and have a make-your-own pizza party, or toss some pasta together, or even get burrito happy with the kids picking their own fillings and wrapping it up!
DON'T – Go wild on sugary snacks
While a few treats are par for the course on a sleepover (midnight feasts are, after all, a sleepover tradition), too much sugar will make it almost impossible for the kids to wind down, and worse, there could be tummy pains, which everyone would like to avoid! Limit sweets by dishing them out into 'treat bowls' for each guest so you can keep an eye on how many sweet treats are on offer; this also avoids cross-handling of food with lots of little fingers in a communal bowl.
It's a great idea to try to include some sneaky healthy snacks and have them out on the dining table for the kids to graze on, or do them up in cute platters – we love using colourful plates with matching cups for this.
DO: Stock up on party supplies
Grab your partner or a friend and make a list of everything you'll need for the night (and the morning after). Light snacks, juice or soda, games, movies, decorations, extra toiletries – the whole works to make this an awesome party. Check in with the parents of your guests if there are any food allergies or food restrictions you need to be aware of.
DO: Choose an age-appropriate movie (and make the popcorn!)
Sleepovers are all about movie nights! Not only does a good movie provide two hours of peace and quiet for the parent hosts, but it can also create a fun and cosy camping vibe and be a good wind-down before lights out.
Check out these great family movie ideas and see how many on the list you can tick off, or rewatch old favourites to avoid any unnecessary surprises like fight scenes you didn't know were coming!
Pro tip: It's a good idea to get your child to help choose the movie before the guests arrive, to minimise any arguments and wasted time over selecting what to watch.
DON'T: Leave the kids unattended with their devices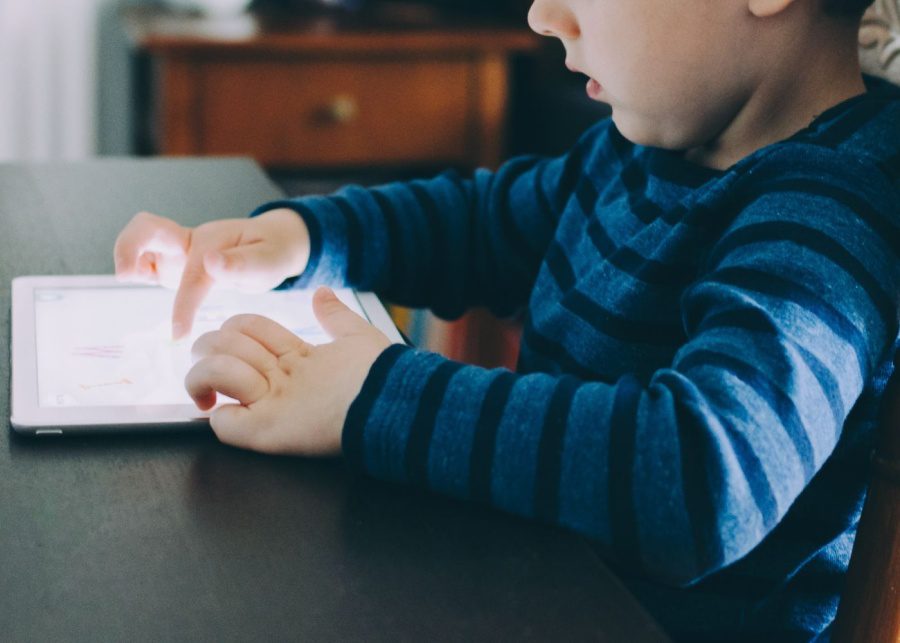 We all know the dangers of too much screen time and although we may think we can trust our kids to be sensible and make the right choices (most of the time), peer pressure and curiosity combined with possibly lax parental controls could lead to unpleasant or even unsafe experiences on a sleepover. It's a great idea to remove devices well before bedtime, even without sleepover guests, to try and combat overstimulation and encourage a good night's sleep (we can dream!)
DO: Plan ahead with games and activities to keep the troop busy
Sleepovers can be special and really memorable for our kids. Plan some fun activities you wouldn't normally do – friendship bracelet making or beading, or a packet of Pokemon cards to open and trade. We love to do pretend 'youtube videos' where the kids decide on a theme (eg. A lego building challenge or a 'cooking show'). We film them for the kids to rewatch back as 'previews' before the movie begins!
Pro tip – if you want to share videos or snaps from the sleepover on social media, always ask the permission of the other children's parents first.
Extra tips and ideas:
In a new environment, social conflicts can make for a rather, erm, eye-opening experience. Pre-planning the itinerary for the night will help the bambinos to go with the flow (and hopefully not kick up a fuss about what they want to do). Let them know that you're in charge, but you've planned a crazy fun night for them. Here are a few ideas to get you started…
Welcome the kids with a sleepover gift
How about matching pyjamas? Something cool and comfy will do the trick. Check out Cotton On or Next for superhero or character-themed jammies – you can never go wrong with those! You could also provide plenty of glow-in-the-dark accessories and goodies for night-time fun.
Have a flashlight scavenger hunt in the dark
Prepare clues for the gang to decode, which lead them to hidden treats like chocolate bars or gummies. Make sure you stick to safe places in the house. And remind them there's no sneaking out of the house like in the movies!
Kiddie karaoke
Kick your party up a notch. Rent a karaoke machine and let the crowd pick the music they want to sing and dance to. You and your partner could be 'judges', à la American Idol. Go all out and throw in some rock-star sunglasses for the little participants.
Dream team sports session
Have the kids wear their favourite sports jerseys to the party. Little ones can play the Sleeping-Bag Wiggle. They get inside their sleeping bags and wiggle on their tummies to a finish line. Bigger kids can head out to play a soccer game on a court or field nearby (as long as an adult goes with them).
Set up a photo booth
Let the kids go crazy with clicks. Girls will love cute accessories (tiaras, sashes, masks, chunky beads). This will also capture moments of the night and serve as precious take-home gifts.
Beauty makeover
Bring out some kid-friendly make-up products (lip gloss, sparkly eyeshadow and blush are good options!) You'll also need disposable applicators and make-up removal wipes. Let the sweeties makeover each other. Don't help as the fun is in letting them do it themselves. Of course, click before-and-after pictures!
Finally, the height of the sleepover – it's bedtime
After an exciting night, the little ones will be worn out. Give them a hot chocolate (and then take them to the loo) before tucking them in. Make sure the bedroom's lovely and warm as this will make them feel much sleepier. You'll need plenty of blankets and pillows, too. Then off to slumberland they go… but keep a lookout for about an hour just in case. Be available (and mentally prepared) for any middle-of-the-night requests!
The next morning…
Set up a breakfast booth. Stock it up with pancakes, cereal boxes, juices, milk and fresh fruit. Your sleepy heads will need some re-energising after the big shindig. If you've set a pick-up time, parents of your guests can get them all at one go. And now… time for you to take that much-anticipated snooze.
Enjoy the sleepover party!