Photo by Darissa Lee
Explore the Lion City and spend a day in colourful Chinatown - one of our fave neighbourhoods in Singapore to take the kids!
Want to explore Singapore with the kids and find activities with lots of local flavour? Regardless of the time of year, Chinatown is always worth visiting with the kids in tow. Discover the history behind that trendy and touristy veneer, chow down on some great street eats, and meander along the roads soaking up the Chinese charm. And don't forget to use this guide to Chinatown with kids for some happy family exploring opps!
The HoneyKids guide to Chinatown with kids
1. Enjoy some museum musings
Back in the 1800s, Chinatown was full of interesting characters, secret societies and some seedy establishments, with the area populated by merchants and migrants of Hokkien, Teochew and Cantonese descent. It was a melting pot of cultures, and with it came the chance to name your poison, be it gambling, clan association or opium. But it wasn't just for the poor. The rich frequented the area too to get their fix and go about their business.
Nowhere else is the evidence of this bygone era more available than at the Chinatown Heritage Centre on 48 Pagoda Street (closed for renovation until April 2021). This informative museum provides a very real window into the lives and living conditions of these early Chinese migrants. The kids will be transported to a whole other era.
Another kid-friendly option not to miss out on in Chinatown is the Singapore City Gallery. Telling the story of how Singapore transformed itself over the last 50 years, there are loads of interactive activities for the kids that are not only super-fun but are sure to teach them a thing or two about the place they call home. Note: you need to book your visit in advance to the Singapore City Gallery. The museum is free, but by appointment only.
2. Go on a shopping spree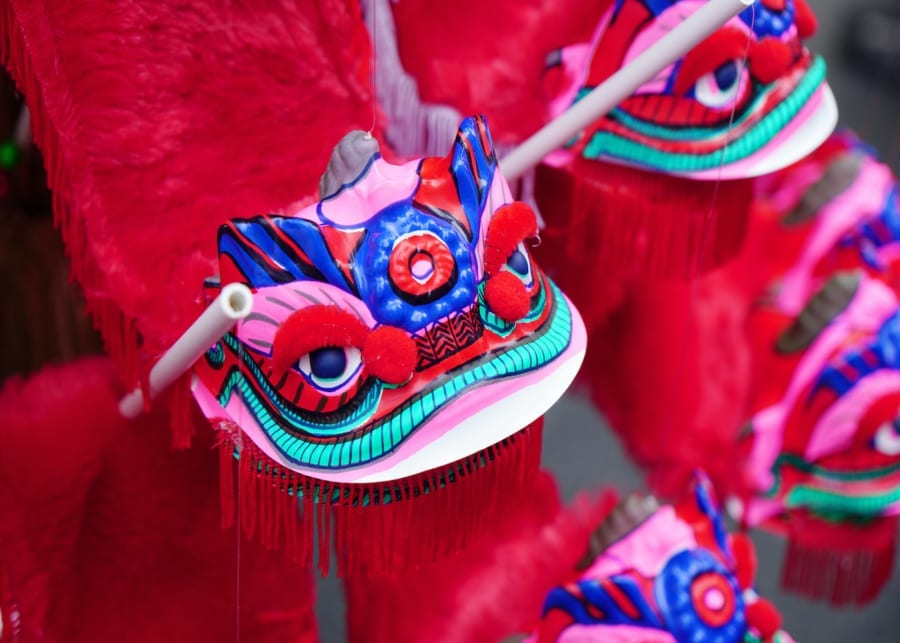 First up, head to the famous market on Pagoda Street. This is your go-to for colourful cheongsams, parasols, Chinese lion puppets and gifts with a Singapore twist. It really comes alive in the evening, but you'll still find plenty of interesting stalls open if you come to Chinatown for a daytime adventure.
For a uniquely Singaporean experience with the kids, try Chinatown Complex on Smith Street. Filled with small stores selling everything from clothing (including Chinese traditional costumes) to lanterns, this place is too cool for (old) school.
For beautifully traditional products, then Yue Hwa Chinese Products on Eu Tong Sen Street has loads of Chinese paraphernalia that you typically can't find elsewhere. Think calligraphy brushes, rosewood furniture, Chinese medicine, Chinese instruments, and even swords. This Aladdin's Cave can entertain little ones for hours.
Tintin fans will definitely love exploring the collectables and memorabilia scattered about The Tintin Shop on Pagoda Street. From postcards and figurines to tote bags, you'll be able to pick up official merch while the kiddos get to watch episodes from the animated series in store.
3. Tuck into local bites
After all that shopping, you've earned the right to refuel. You're in the right place too, because Chinatown is littered with places to try out Singapore's essential Asian dishes. Number one on our list is egg tarts at the uber old-school Tong Heng Confectionery on 285 South Bridge Road. There're no thickeners like custard powder or cornflour in these babies – the pure egg custard is the reason why the egg tarts here are still the best in Singapore.
For something icy cool, check out Mei Heong Yuen on 63-67 Temple Street. With a wide range of Chinese desserts, we reckon its Snow Ice series will be a hit with the kids. Or grab a cup of kopi at Nanyang Old Coffee on 268 South Bridge Road along with some traditional sweets.
If a traditional Chinese tea party hits the spot for you and the kids, head to East Inspirations on 33 Pagoda Street or 233 Southbridge Road where you can book a Yesteryear Tea Experience. Take your pick from teas served from the personal collection of owner, Mr Cheong. He and his friendly staff will happily share tea, stories and hospitality as part of the experience. Kids welcome!
Last but not least, take your pick along the Singapore Tourism Board-approved Chinatown Food Street (also along Smith Street). Perfect on a sunny day, it has been installed with glass canopy shelters and an internal spot cooling system to keep the weather at bay. The best part? It's right outside Chinatown MRT station.
3. Explore gorgeous temples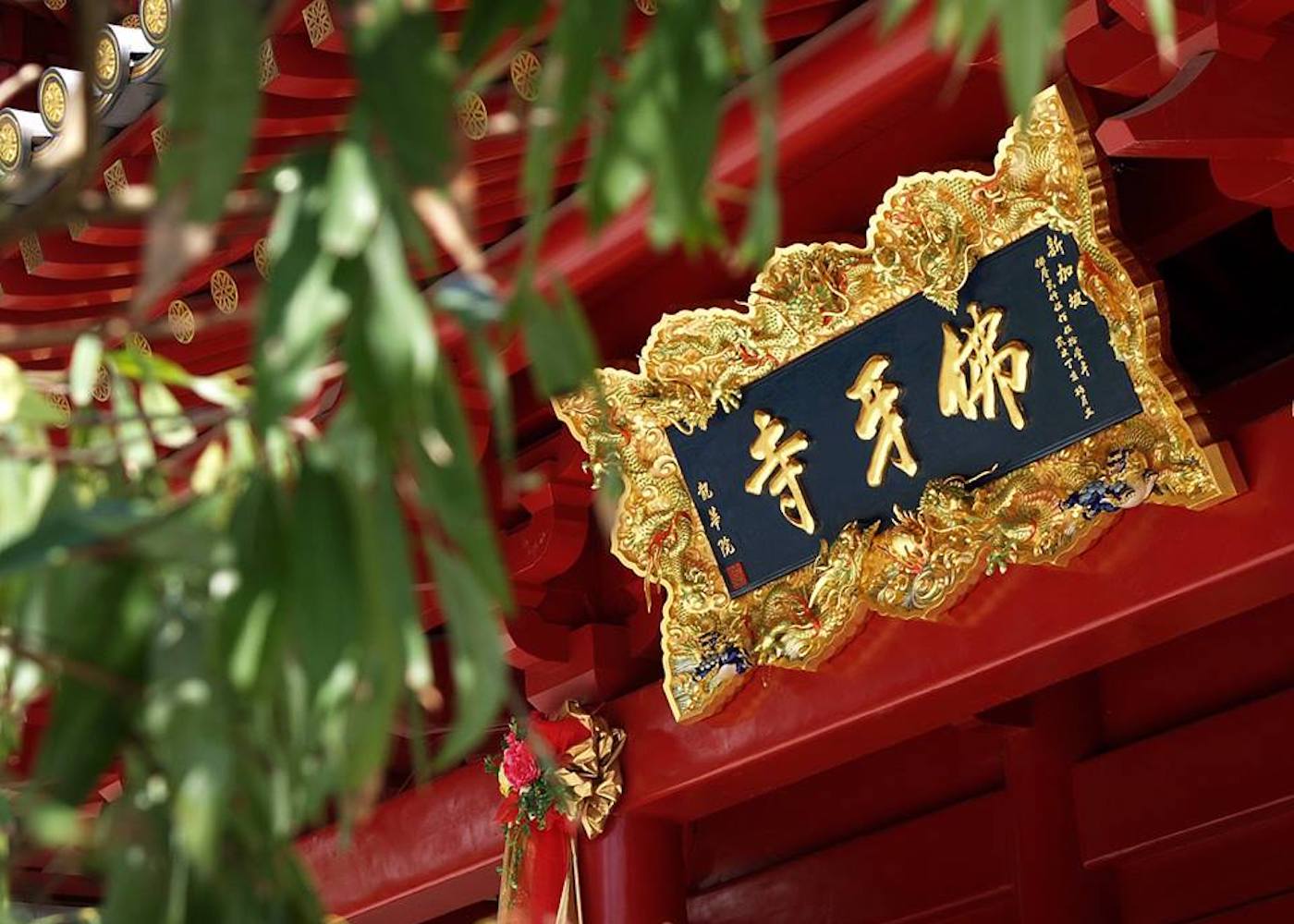 With sustenance on your side, it's time to dip into the area's other cultural offerings. And no cultural trip to Chinatown with kids is complete without visiting some of Singapore's famous temples. Conveniently located across from Maxwell Food Centre is the beautiful Buddha Tooth Relic Temple & Museum on 288 South Bridge Road. The design was based on architectural forms popular during the Tang Dynasty and the Buddhist Mandala (representation of the Buddhist universe). If you want to see the namesake Sacred Buddha Tooth Relic, head to the top floor (it's closed at the min, but keep a lookout for reopening dates). It's encased in an impressive stupa made of 320kg of gold donated by devotees.
Telok Ayer Street is home to the impressive Taoist temple, Thian Hock Keng. You'll often see school kids here as it's a popular cultural excursion. Why? Well, this is the oldest and most important of the Hokkien temples in Singapore and has been around since 1842! You can join a temple tour, or simply wander through this colourful cultural gem to marvel at the carvings. Or, you could light some incense and make a wish together.
Who'd have thought it, but Singapore's oldest Hindu temple is located in Chinatown. Sri Mariamman Temple on 244 South Bridge Road was established in 1827 and is dedicated to the Hindu goddess Mariamman, known for her power to cure epidemic illnesses and diseases. Figurative sculptures of gods, goddesses, and mythological beasts decorate its exterior. If you're visiting around October and November, the Theemithi (fire-walking ceremony) is always worth a watch.
4. Stock up on books for little readers
Time to wind down now and reflect on your Chinatown kid-ventures. Do it in air-conditioned respite at the public library, [email protected] on the 4th level of Chinatown Point on 133 New Bridge Road. Here you'll find a great Chinese-themed book collection and a fab children's section. You can also head to The Moon (one of our favourite bookstores!) on 37 Mosque Street. You'll find even more great reads and a cosy little nook in the in-store coffee shop, or head upstairs to curl up with a good book in the loft. If you're on the other side of Chinatown, head to Littered with Books on 20 Duxton Road. The kids' section of this cosy, quaint little bookstore is in the rear of the store.
There is plenty more for kids and families to see in Chinatown, so be sure to come back for another excursion to check out Ann Siang Hill, Bukit Pasoh and Telok Ayer, too. Have fun!