Photography: Sunday Social, Sentosa
Take your favorite pastime in Singapore to the next level at these hot pop-ups and flea markets because chances are you'll discover treasures unlike any other!
It's a well-known fact that shopping is Singapore's favourite pastime, right up there with eating. Fortunately, the little red dot has plenty to offer for shopaholics looking to satisfy their retail cravings. But beyond the usual lineup of brands, there's a treasure trove of undiscovered and untapped gems waiting to be explored at pop-ups and flea markets. We're talking about all things cool, quirky, limited-edition, unique, custom-made, and simply gorgeous – stuff that you won't find on ordinary store shelves. So, if you're on the hunt for the extraordinary, we've sussed out all the best places you should hit up to refresh your collection. Let's get started…
Best markets, fairs and flea markets to check out in Singapore
1. Vintage Flea Market by The Retro Factory
True to its name, this market is an absolute haven for vintage enthusiasts. Shopaholics will be thrilled by the wide array of vintage treasures available, spanning from paintings and books to jewellery, homeware, curios, and an abundance of other delightful odds and ends. And here's the icing on the cake – you can turn it into a family outing by bringing your fur babies along to explore all the cool offerings. It's a vintage paradise for everyone!
When: monthly
Where: Vintage Flea Market by The Retro Factory, 88 East Coast Road Singapore, Singapore 423371
2. Car Boot for Good, Preloved to Reloved Drive
We're absolutely on board with the idea of a circular economy, and there's no better way to champion sustainability than at the Car Boot for Good marketplace. Here, you'll discover a treasure trove of preloved items like books, clothing, homeware, and much more, all at attractive prices. And while you're at it, you and the family can also contribute to a great cause by supporting the Apex Day Rehabilitation Centre for Elderly charity and participating social enterprises. It's a win-win for everyone involved!
When: 9 September 2023
Where: Mitsubishi Electric Asia Pte Ltd, 307 Alexandra Road, Singapore 159943
3. Punggol Plantopia by City Sprouts
Calling all fellow plant enthusiasts! If you're on the lookout for a new green buddy, Punggol Plantopia is the place to hit up. They've got a ton of plant varieties all in one spot, so you're in for some serious decision-making. Think ornamental plants, elegant orchids, mesmerising aroids, and even some aquatic wonders. It's like a plant paradise. Enjoy your shopping, and may your garden thrive!
When: 9 September 2023, 4 to 8pm
Where: Punggol Plantopia by City Sprouts, City Sprouts @ Punggol, 50 Punggol East 828826
4. Joo Chiat Farmer's Market
If you're in the mood for a family outing with a relaxed yet lively vibe, we've got just the spot for you! All you need to do is get the family ready and head on over to the Joo Chiat Farmer's Market. This fun and vibrant pop-up market puts the spotlight on our local farmers, bakers, gardeners, and artisans. So while you're there, go ahead and enjoy some of the most mouthwatering nibbles with the whole crew. And don't forget to explore the other goodies this market has to offer, from plants and pet supplies to fresh farm produce. It's a fantastic day out for everyone!
When: Sat 9 Sep to Sun 31 Dec 2023
Where: Joo Chiat, 285 Joo Chiat Rd, Singapore, 427535
5. Crane Living Pop-Up Kids Fair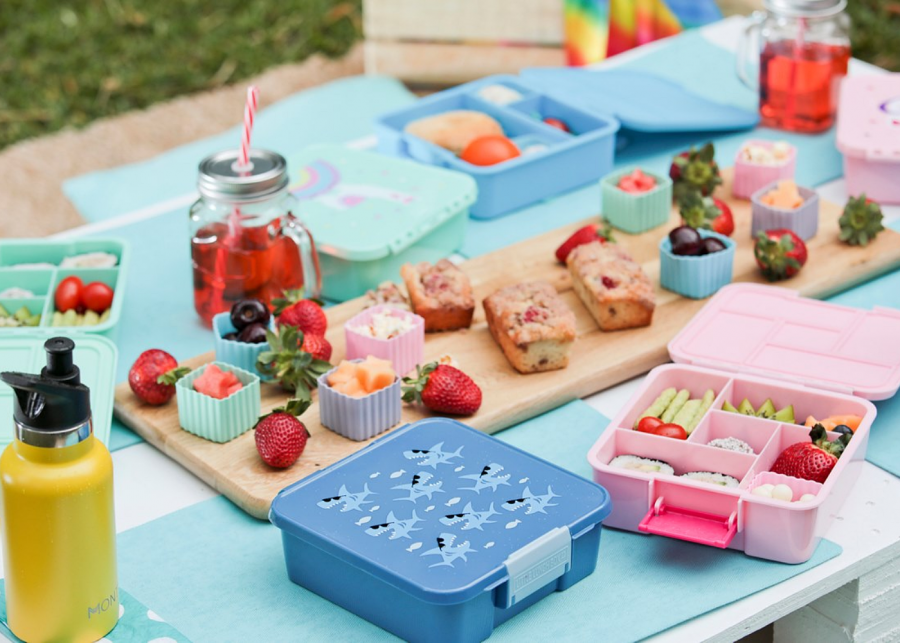 The Crane pop-up kids fair is basically the ultimate pit stop for all things kids. We're talking toys, books, clothes – you name it, they've got it, all under one roof! And here's the best part – you might just snag a fantastic bargain or two. So if you have wee ones in the crew, this is definitely one you don't want to miss out on!
When: 16 and 17 September 2023
Where: Crane OCBC Wisma Atria, 435 Orchard Rd, #04-01 Wisma Atria, Singapore, 238877
6. The Marina One Farmers Market by City Sprouts
This year, the Marina One Farmers Market by City Sprouts is making its comeback with its all-new CBD edition. What makes it cool? Well, shoppers can expect a whole bunch of producers dishing out the freshest seasonal greens, heirloom fruits, local organic salads, gorgeous ornamental plants, and a variety of eco-friendly green goodies. And, you know the drill – where there's shopping, there's gotta be food! So, if your stomach starts rumbling, don't worry! You can grab some tasty lunch bites and yummy vegan options too. It's a win-win for everyone!
When: 20 to 21 September 2023
Where: City Room West , Outside Numb Restaurant (#01-12)
7. Curbside Crafters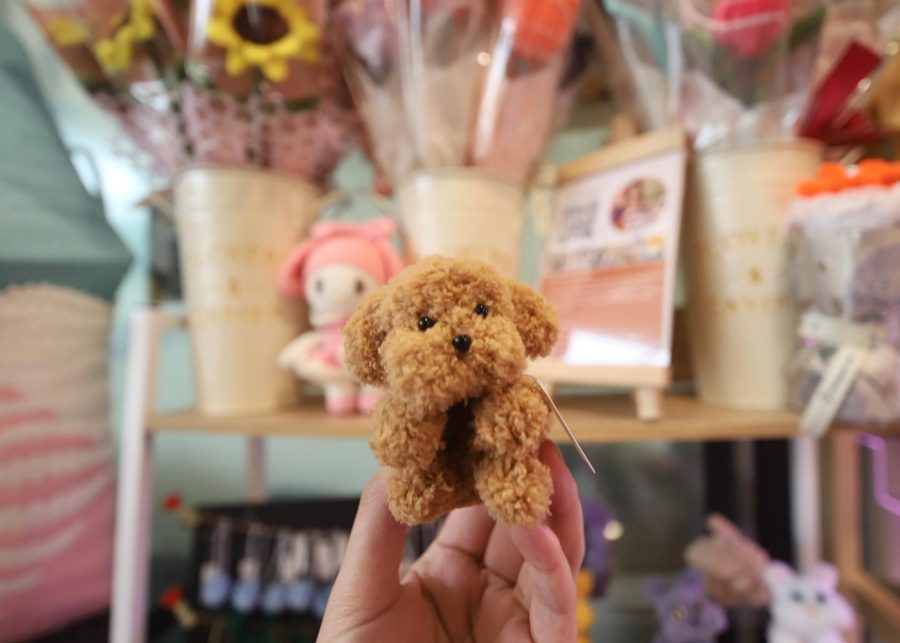 If you're a fellow art enthusiast, this pop-up marketplace is your go-to destination for an excellent shopping session. Here, you and the family can immerse yourselves in a carefully curated lifestyle marketplace that celebrates crafters, entrepreneurs, and artists. And the cherry on top? You can look forward to discovering some truly unique treasures that you won't find anywhere else. It's an art lover's dream come true!
When: 23 to 24 September 2023, keep a tab on their page for more upcoming fairs
Where: Curbside Crafters, 730 North Bridge Road, Singapore 198698
8. Shop Small Pop-up Market
This pop-up market is all about keeping it small and supporting our local SG Enable makers and participating merchants. And you know what's even better? It won't make a huge dent in your wallet – cheers to that! So, while you and your squad go treasure hunting, get ready to dive into some exciting games, activities, and performances. And here's the kicker – your family could score exclusive prizes and more! To amp up the fun, shoppers can groove to some fantastic beats courtesy of Class95 and 987FM DJs. It's all about embracing local talent and having a blast while you're at it!
When: 25 September to 1 October 2023
Where: Shop Small Pop-up Market, Suntec City Atrium (Tower 1 & 2)
9. Singapore Food Fair
This is hands down the island's favourite fair, and if you're thinking it's all about fantastic food, you're absolutely right! For us islanders, a good noshing session is practically a national pastime. So, round up the family and head to this foodie hotspot for an irresistible feast of flavours.
When: 28 September to 1 October 2023
Where: Singapore Food Fair, Singapore EXPO, Hall 5
10. Public Garden
Are you on the hunt for unique handcrafted, vintage, and one-of-a-kind treasures to add to your shopping collection? Public Garden is the ideal marketplace to discover all things unique, all conveniently gathered under one roof. The good news is that you'll have plenty to choose from, as numerous independent brands from across Asia set up shop at the fair. Happy treasure hunting!
When: October
Where: Suntec Convention Hall 405 – 406, Level 4, Suntec Convention and Exhibition Centre, 1 Raffles Boulevard, Singapore 039593
11. The Luggage Market
This Sunday marketplace proudly holds the title of being the biggest thrift stage in Singapore. Shoppers can look forward to exploring over 40 stalls brimming with preloved clothes. And here's the kicker – if your cubby is suffering from a 'bursting wardrobe' syndrome, you can jump right in too. Just pick out those quality items you're ready to part with, pack your trusty luggage bag, and hit the floor to sell your preloved clothes. It's a win-win for all!
When: Sundays, keep a tab on their page for the latest dates
Where: The Luggage Market, Aperia Mall, L1 Atrium, 12 Kallang Ave, Singapore 339511
12. Fleawhere
If you and the fam are up for some cool preloved fashion and vintage treasures, Fleawhere is the spot to hit. While you're on the hunt, your crew can munch on some yummy snacks. It's a fun place for the fam to hang out.
When: Visit their page for the latest dates
Where: Staytion Lifestyle Centre @ Dhoby Ghaut MRT, Dhoby Xchange; Queensway Shopping Centre
13. Boutique Fair
The Boutique Fair is a real favourite at our HQ, and for all the right reasons. Held twice a year at the F1 Pit building, this fair sprawls over a massive floor space, showing off a carefully curated lineup of top-notch, design-forward stuff by small, Singapore-based businesses. (You'll find a lot of our Launchpad members there!) We're talking about everything from floor-to-ceiling decor, jewellery, apparel, art, and baby products, to you-name-it. And of course, in Singapore, where there's shopping, there's gotta be food. So, prepare your taste buds for some seriously delectable offerings from food and beverage vendors that'll make your mouth water. And don't forget the cosy cafes where you can take a breather. Our advice? Plan for a full day of exploration and shopping, because there's a whole lot to see and buy. Enjoy!
When: April and November, keep a tab on their page for all the deets
Where: F1 Pit Building, 1 Republic Blvd, Singapore 038975
14. Spend an evening at the Emperor's Attic
This cosy evening, hosted within one of our favourite furniture stores, Emperor's Attic (formerly called Fairprice Antiques), is a fantastic opportunity to explore some art, meet jewellery designers, and connect with interior decorators. Plus, you can enjoy a glass of wine and some tasty nibbles. Oh, and here's a little secret – they sometimes host book launches here too. So, make sure to keep an eye on their page for upcoming dates!
When: Keep a tab on their Instagram page
Where: Tan Boon Liat Building, 315 Outram Road, Singapore 169074
15. Danish Christmas Bazaar
This gorgeous fair is great for all things Christmas. Pick up a bit of Scandi for the festive season with Danish candles, ornaments and décor. Not to be missed is the delicious food too – pork roast, cakes and, of course, Danish pastries. Bring the kids to this one as we're told Santa usually makes an appearance
When: Usually at the end of November, follow their Facebook Page for updates
Where: Danish Seamen's Church
16. PasarBella

Singapore's resident Traders' Market, PasarBella, has a permanent selection of great goods. You can one-stop shop for fresh meat and seafood, organic veg, and wines while also picking up homewares, artisan cupcakes and macaroons, amazing balloons and more. The setting only adds to the experience and makes it a good day out for the whole family.
When: Stalls open daily from 9.30 to 7pm, with some restaurants open till 10pm
Where: #01-455 North Wing, Suntec City, 3 Temasek Blvd, Singapore, 038983
And there you have it! A shopaholic's guide to the best markets, fairs & fleas across Singapore. Happy shopping!