While we love heading to the shops, decent kids' fashion is only a click away. Read on for our fave online stores, delivering to your doorstep!
It's hard to deny the convenience of online shopping when you're a parent. Firstly, popping down to the shops always ends up being an ordeal when you've got little ones in tow. And secondly, shopping in bed = winning! If you're looking for some new kids' clothes online, then you've come to the right place. We've listed out some of our favourite children's brands that you can shop online, and have delivered to your Singapore doorstep. Score!
WHERE TO BUY KIDS CLOTHES ONLINE
1. Pocketpig Diary
This Singapore-based online shop stocks some seriously cute outfits for kids. Whether you're looking for unisex bunny-eared rompers, shirts with tattoo sleeves or cheongsams and mandarin collars for a special occasion, Pocketpig Diary has it all. You can even get matching outfits for the entire family for that all-important family day out, or just a mum-and-daughter twinning set for girly bonding sessions. Got a little superhero or wannabe princess on your hands? The partywear range is amazing.
Free shipping? Yes, for orders SG$50 and above. SG$4 for anything below.
Returns policy: Returns are accepted within 15 days after purchase.
2. Seed Heritage
Seed Heritage is a favourite of ours, especially its newborn range – all those too-adorable-for-words offerings make ideal baby gifts for any pregnant mates. Little girls will love the zealous use of sequins in the collections, while boys will love the quirky prints and fun detailing (like horns and ears on hoods!).
Free delivery? Yes, if you spend over AU$250. Otherwise, it's AU$20. Shipping takes four to 10 business days.
Returns policy: Returns are accepted within 3o days after purchase.
3. Coco and Ginger
Named after founder Saffron Pugh-Blaby's own daughters, Coco and Ginger's pieces hero colour, Balinese folk art and artistic traditions. Think: ethically produced embroidered playsuits, screen-printed and hand-stitched dresses, tropical-hued jumpsuits and more. We can't get enough! Working with a small collective of Balinese women, the brand produces unique pieces with beautiful craftsmanship – and the inevitable variations are to be celebrated. "It's those imperfections that make life and art interesting," Saffron says. "I hope people see each piece of my collection as a small work of art."
Free shipping? Yes, for orders over AU$200. International orders are subject to import fees, duty, taxes and/or brokerage fees.
Return policy: Exchange is offered for incorrect or defective items only.
4. Boden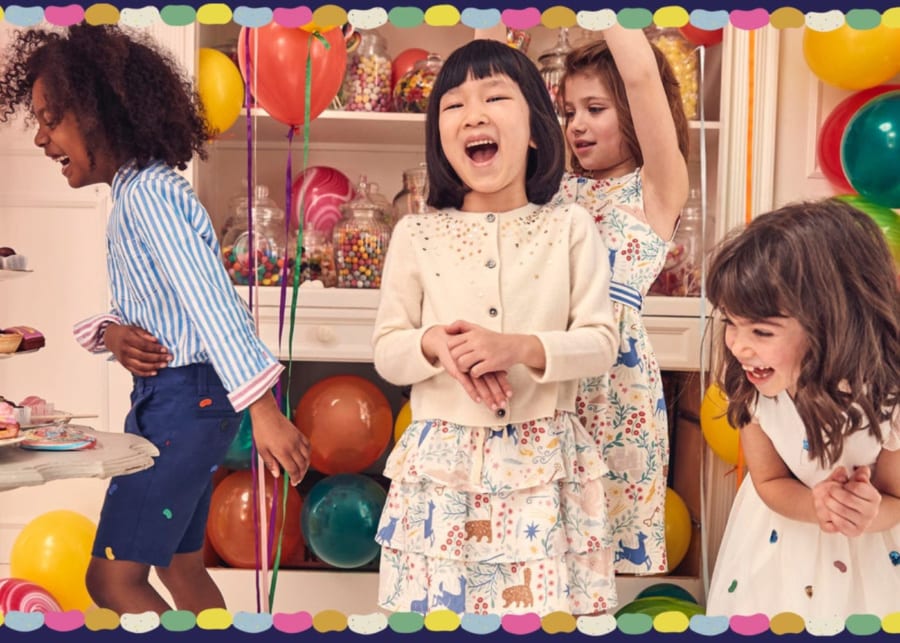 Based in the UK, Boden has classic, stylish and age-appropriate prints with some awesome themed collections (Harry Potter PJs, anyone?). Designed for kids up to 16 years old, there's something here for every season – from brightly coloured sundresses for some fun in the sun to knitted cardigans to keep cosy on a rainy day. All pieces are machine washable and there's even an impressive range of beach footwear.
Free shipping? Yes, you get free standard shipping (8–10 days) if you spend more than $175 (it's $20 for orders under that amount). An express courier can deliver with 3–4 business days for an extra charge.
Returns policy: A "no-quibble" policy if item is returned within 3 months.
5. Uniqlo
Japanese store Uniqlo is top on our list when it comes to basics and loungewear. You'll be able to pick up some seriously comfy skirts and trousers – great for Singapore's warm weather. And don't get us started on its UT collection. We can't get enough of the cool T-shirts and seasonal collaborations with franchises like Disney, Marvel, anime and all your favourite Sanrio characters!
Free shipping? Yes, for orders over SG$60. SG$6 for anything below.
Returns policy: Return within 30 days.
6. LAMALOLLY
Have you heard of LAMALOLLY? If you haven't, then you need to add it to your go-to shopping list, pronto! This one-stop shopping platform has a range of brands from across the globe, so you don't need to miss out on your fave stores from overseas. The latest brand to land on the site? Carters – this US staple has loads of super-cute playwear sets for boys and girls. Perfect for the Singapore heat, the designs come in fun, summer colours, and are perfect for keeping littlies cool. Our fave? Their bundle bodysuits for bubs – psst, they're also great value too!
Free shipping? No. $4.99 for delivery in 2-4 working days ($5.99 for express).
Returns policy: Free returns within 14 days.
7. June & January
June & January is all about fun, bright colours and bold patterns. From mini-skirts and joggers to adorable tops and swing dresses, these clothes suit all kids up to six years old. It's award-winning too!
Free shipping? No, and international orders may also be subject to duties and/or taxes based on the full retail value.
Returns policy: Returns and exchanges are accepted within 30 days, but you'll have to pay for shipping.
8. H&M
When it comes to buying kids' clothes online, you can't look past H&M. There are some bargains to be had as well as gorgeous bigger-ticket items.
Free shipping? No, it costs $6.90 and takes 3 to 5 business days. Be aware you may be charged import taxes/custom duties upon delivery.
Returns policy: You can return items – simply follow the process and away you go. Note: you need a printer.
9. Misha and Puff
If you're hoping to head off to cooler climates as soon as the travel industry gets back to normal, then Misha and Puff is the place to go for knitwear. Each piece is hand-knitted in Peru using merino wool (you'll even find the name of the knitter on each item's hangtag). You'll be able to shop up a storm with all those snuggly jumpers, pullovers, jackets and dresses, along with comfy leggings and knitted bloomers.
Free shipping? Shipping rates vary, depending on where you're ordering from.
Returns policy: No returns or exchange for all international orders.
10. Cotton On Kids
Oh Cotton On Kids, how we love thee for online shopping! You're guaranteed to find pretty much everything you need for the kidlets from this Australian brand. Hurrah for Typo, too – the perfect solution to our stationery addiction.
Free shipping? Next day delivery is free on all orders over SG$50. Else, it's SG$5.
Returns policy: There's an unlimited policy so long as items are new and tags are still attached. Follow the procedure online to request a free return.
11. Next
Next is one of our go-tos for online kids' clothing. It's pretty easy to rack up a huge basket with all those awesome togs on offer. From fancy partywear to PJs and casual basics, it's got everything you need to kit the kiddos out. The teen collection is also worth a look-see.
Free shipping? Free for orders above SG$65. A shipping charge of SG$10 will be applied to anything below.
Returns policy: You can return any kids' clothes within 28 days, but you'll have to foot the bill for postage.
12. The Elly Store
Although we usually love popping over to their Cluny Court store, we're fans of the convenience of shopping for cute kids clothes from The Elly Store online too! If colour and bright prints are you and your kids' thing, The Elly Store has a great selection for both boys and girls. We love the shoe selection too, especially for the eco-friendly Native slip-on sneaks and gender-neutral saltwater sandals.
Free shipping? Free shipping for purchases SG$100 and above
Returns policy: Sale items are non exchangeable or returnable — sorry!
13. Dilly & Fin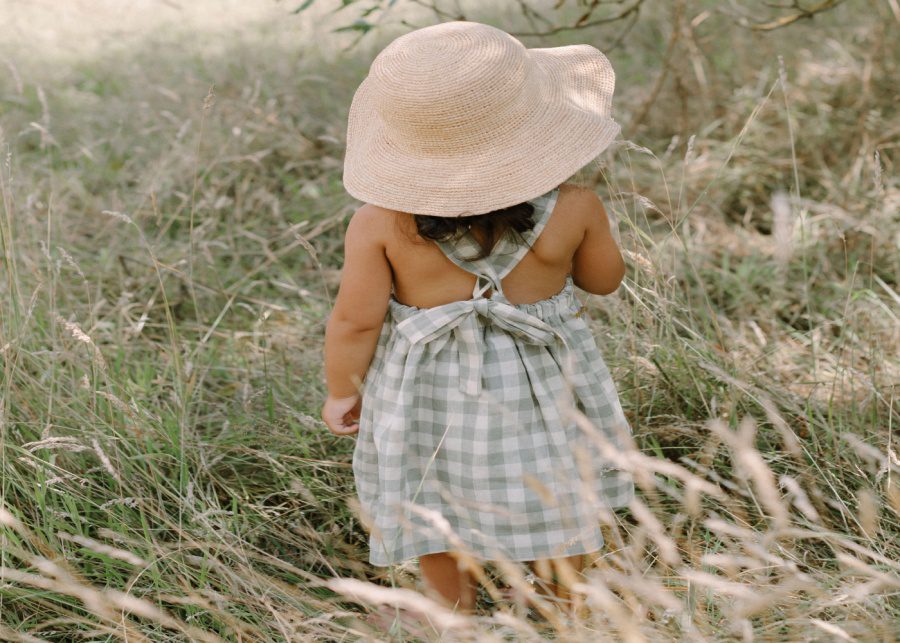 When shopping for clothes online, especially for the littlies, we always have to factor in Singapore's sunny weather. Well, Dilly & Fin acknowledges exactly that, and has carefully handpicked a collection of beautifully designed summery clothes that are not only gentle on your skin, but kind to the environment too. So if you're looking for comfy and sustainable clothes to complement your kid's wardrobe, be sure to check them out.
Free Shipping? Yes. Free shipping for orders over SG$75
Returns Policy: Returns are accepted subject to the condition of items and notifying within seven days of delivery
Love this list of online kids clothing stores? Check out these cute swimwear brands too!
Top image: Sprityuri for Pocketpig Diary