Save some money (and the planet) with second-hand shopping at these awesome stores...
Singapore as a second-hand shopping haven: who'd have guessed? With the rise of recycling, donating and passing on pre-loved goods in Singapore, saving some money by diving into the second-hand shopping scene is a great way to cut down on consumerism. Not to mention, it keeps perfectly good items out of landfills, and you get to find something fabulous in the process. Whether you love the thrill of thrifting or scoring a one-of-a-kind seventies dress, the Little Red Dot's got a huge market for pre-loved finds. All it takes is a little sleuthing and a good eye for a fab deal. From eclectic vintage boutiques to huge consignment stores, busy garage sales and online bargain hunting, we've tracked down Singapore's best spots for second-hand shopping. Happy hunting!
Vintage & second-hand shopping in Singapore
WHERE TO BUY VINTAGE FURNITURE IN SINGAPORE
Salvation Army Family Store
Scattered in different locations around Singapore, Salvation Army's one of our top places to hunt down second-hand loot for the house. Check out the mega thrift stores in Bukit Timah and Tanglin Road where these low-key treasure troves have everything you could ask for and more. Think sofa beds, children's toys and even paintings to spruce up your living room.
Where: Various locations in Singapore including Upper Bukit Timah, Tanglin Road and Bukit Merah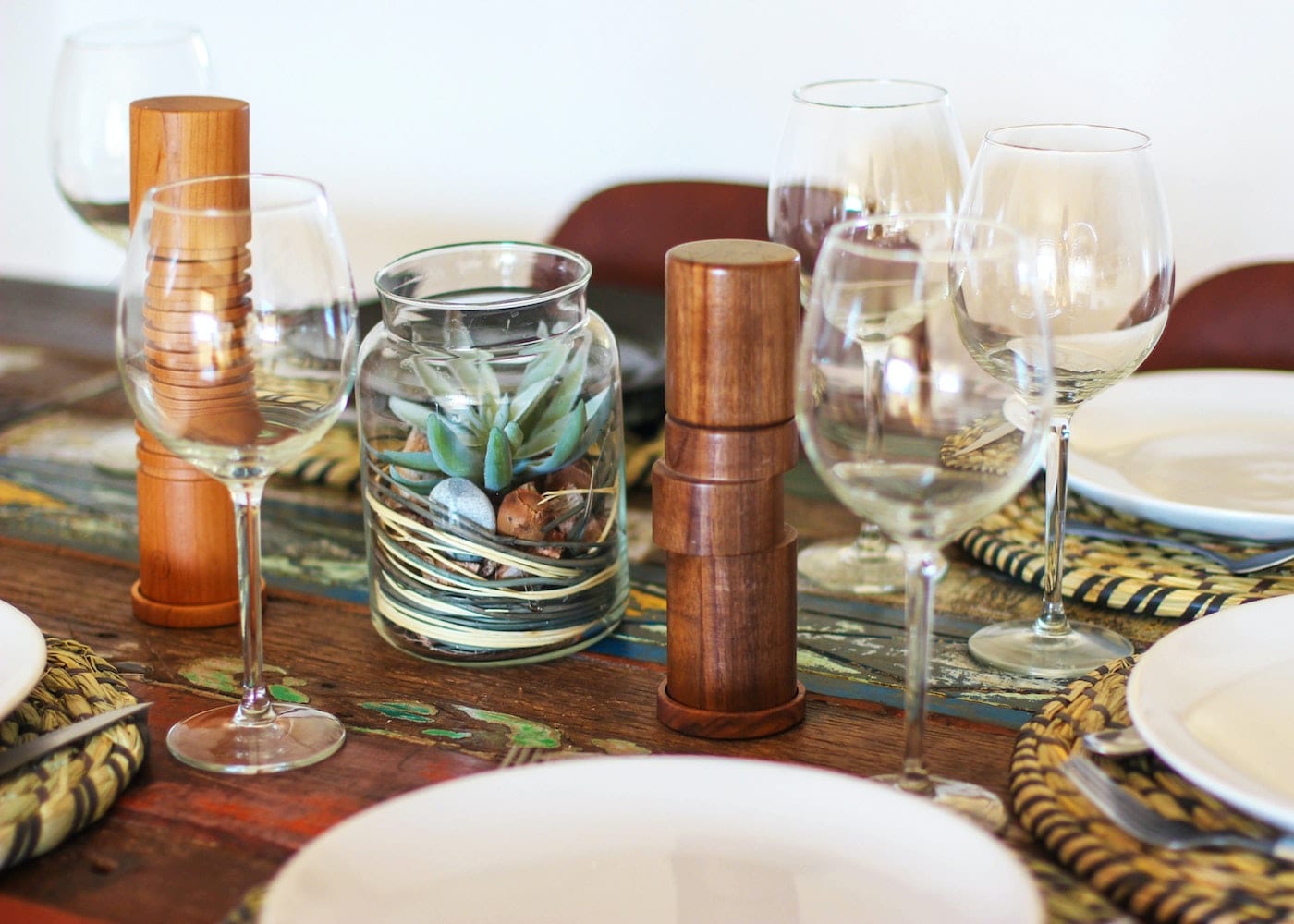 Real Singapore Expat Wives Classifieds
Popular among the expat crowd in Singapore, this Facebook group is a hot trawling ground for advice, the latest goss and tips for raising kids. Put aside this feisty female tribe's tendency for heated debates and hilarious topics of conversation, and you'll find a bounty of second-hand goods. From homewares and children's toys, to vintage shoes and designer handbags – all in its classified page. As this is a closed group, do note that you'll have to request to join. We scored a bar made out of an Indonesian boat on here, and it remains one of our fave finds ever!
ECMG Pre-Loved Sales
Although predominantly set up for East Coast wheeling 'n' dealing, members can pick up a bargain island-wide over at ECMG Preloved Sales. Items move quick, so if you're on the hunt for mostly baby and child orientated bargains, jump in for some fun chat and awesome deals.
Cash Converters
It's difficult to walk past this second-hand shopping institution without peeking in. Located in heartland locations around Singapore, Cash Converters is one of Singapore's best-kept secrets for cheap preloved merch. Its wide product range never ceases to surprise us. The store has everything from furniture and smart watches to old CDs, kick scooters and Lego sets for the kids. We love browsing the ornament section and have picked up some rather cute bits for just a few dollars during our rummage raids.
Where: Various locations including Jurong East and Toa Payoh
Second Charm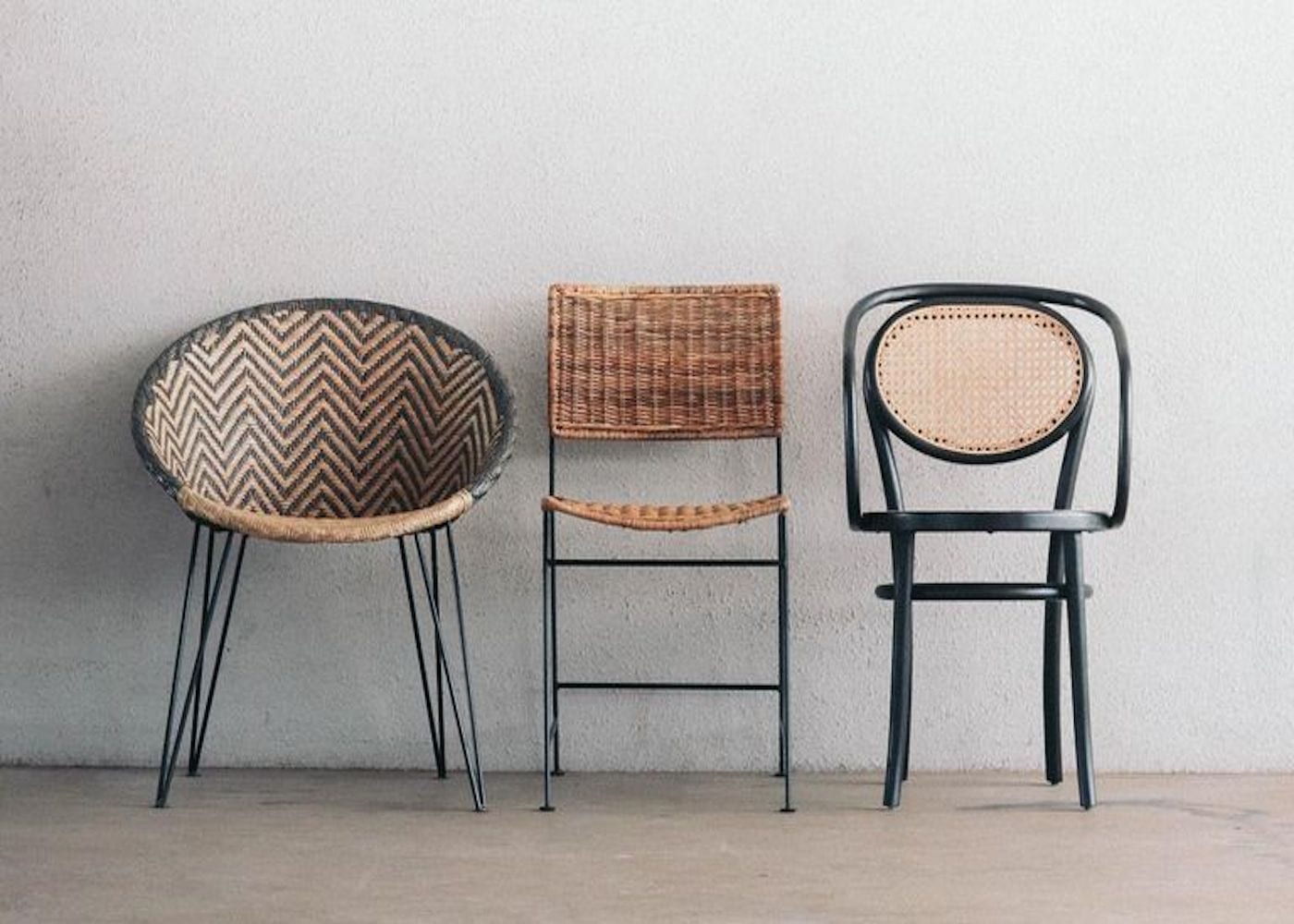 Since starting out over a decade ago, the people behind Second Charm remain passionate about the hunt for unique vintage finds. Coo over French armchairs, iconic midcentury furniture, reupholstered sofas, wingbacks, and desks made from recycled teak.
Where: Blk 21 Kallang Avenue, #05-165, Mapletree Industrial Building Singapore 339412
WHERE TO BUY VINTAGE CLOTHES IN SINGAPORE
New2U Thrift Store
A fave among hipsters and bargain-loving hunters, New2U Thrift Shop is a treasure trove of hidden gems including past-season designer goods or pre-loved statement pieces. All proceeds from sales go to Star Shelter, a refuge for victims of domestic violence, or the various Singapore Council of Women's Organisations (SCWO) initiatives including The Women's Register, a platform for mentoring young women. If you're a student looking for a bargain (or you have a teen always on the lookout for new threads) then head over on a Tuesday: it's half price promotion day! Or visit on the last two working days of the month for 50% off storewide!

Where: 96 Waterloo Street, Singapore 187967
Dayglow Vintage
If your fave fashion era is somewhere between the 1970s to the 1980s, hit up Day Glow Vintage. We love that the online catalogue is extremely user-friendly – the size filters truly make shopping a breeze. Nothing vintage caught your eye? The brand also offers figure-flattering retro-inspired clothing and made-to-measure services.
Where: 12 Loyang Place, Singapore 508876
Dejavu Vintage
Focusing on steering away from mass market bleah (their words, not ours), this vintage Mecca's appeal lies in its unpredictable stock brought in from week to week. From quirky 70s day dresses to modish designer vintage, pieces at Dejavu Vintage are one-of-a-kind and imported from the U.S, Europe, Australia or Japan. Unique and gorgeous!
Where: Outlets at Millenia Walk #01-70 9 Raffles Boulevard, Singapore 039596, and #03-11 Wheelock Place, 501 Orchard Rd, Singapore
The Attic Place
If you are looking for vintage treasures in the form of luxury bags, jewellery and other designer items, then The Attic Place is full of top-notch pre-owned luxe products. Chanel necklaces and Hèrmes purses, here we come!
Where: 545 Orchard Road, #04-01 Far East Shopping Centre, Singapore 238882
Dark Horse Vintage
Handpicked from all over the world by founder Jasmine, the quirky collection of vintage pieces at Dark Horse are carefully curated to include one-of-a-kind finds. Whether you're looking for floral dresses, elegant silk scarfs or retro skirts, each piece is categorised by decade and are easy on the eyes and on the wallet. Keep an eye on its Facebook page for pop-ups, or drop them a note to book a personalised styling appointment!
Refash
We've talked about buying second-hand clothes, but what about selling yours? Enter Refash. It's an exclusive online marketplace for women to buy and sell "like new" fashion. Just list the items you'd like to give away and get your deal on! Alternatively, you can also shop for used and brand new items here, too.
Where: Multiple locations including Orchard Gateway, West Coast Plaza, City Plaza and more.
The Fashion Pulpit
Guilt-free shopping has never been easier thanks to the Fashion Pulpit. It's a place where fashionistas can swap from the best selection of pre-loved fashion pieces with all the clothes you've stored at the back of your closet. Also, it's an easy-peasy way to refresh your wardrobe and care for the planet at the same time. Talk about a win-win situation for everyone!
Where: 5 Straits View, Marina One The Heart #01-04, Singapore 018935
SHOP ONLINE FOR SECOND-HAND LOOT IN SINGAPORE
Mini Lama
What about second-hand clothing and toy options for the littlies? Mini Lama offers just that. Set up by two mums who know exactly how tricky it can be to buy and sell kid's pre-loved items online, Mini Lama does the hard work for us. They only select quality, branded items and offer them at fair prices through their online platform. We also love the fact that items not selected can be donated to their charity partners. Looking to sell items? Mini Lama is all over the admin, making that long overdue task on the to-do list a breeze!
Carousell
Available on the web (for sneaky lunch break shopping) and as a handy app for effortless bargaining (it may have you spiralling into addiction: don't say we didn't warn you!), Carousell hosts local-based listings of everything. Think women's fashion and designer goods, to lightly used furniture too. Once you've got your eyes on the prize, chat to negotiate, or quickly make an offer with the seller's asking price. From there, shipping or meet-ups can be easily arranged. Payment is made through bank transfers or payment upon meet-up.

Gumtree
An online local classifieds store, Gumtree is completely free for you to register and use. The store's got heaps of stuff for sale, including mountain bikes, sofa beds and beauty products. Contact the seller directly through an email address provided on the listing or through the site's direct messaging tool. You can even create listings to sell your own secondhand goods.
Ebay
Ebay seems to have been around since the dawn of time. Its magic combination of reputable sellers, convenient browsing tools and auction-style bidding repeatedly gets buyers coming back. Simply register for an account and place a bid, or instantly buy your coveted item. The downside? Payment is only made through Paypal.

Now, save some pennies and start shopping for second-hand and vintage clothes in Singapore!