Photography: Mufid Majnun via Unsplash
Ramadan is over in Singapore, and it's time to celebrate! We've compiled a guide on all things Hari Raya Aidilfitri – what it's all about, and what you can do throughout the month.
So you've pulled through the whole month of Ramadan – well done! Now's the time to celebrate Eid ul-Fitr, AKA Hari Raya Aidilfitri or Hari Raya Puasa in Singapore. This month-long festival marks the end of fasting and encourages forgiveness and thanksgiving. Don't mistake it for the Muslim new year though, because it's not. Here's everything you need to know about the Hari Raya celebration in Singapore.
All you need to know about Hari Raya Aidilfitri in Singapore
What is Hari Raya Aidilfitri?
Hari Raya Aidilfitri, or Hari Raya Puasa, is a significant occasion for Muslims, as it marks the end of the fasting month. It's a time for forgiveness, as folks offer their apologies for wrongdoings committed in the past year. Family and friends also get together to strengthen their bonds and remember those who have passed on. The celebration is more commonly known as Hari Raya or just Raya in Singapore. The term "hari raya" means "day of celebration".
Contrary to popular belief, Hari Raya isn't a celebration of the Muslim New Year! In fact, Hari Raya Puasa falls on the first day of Syawal, the tenth month in the Islamic calendar. This year's celebration will take place on Tuesday, 3 May.
What are the standard Hari Raya greetings?
The most common (and traditional) greeting that Muslims in Singapore use is "Selamat Hari Raya", which means "Happy Hari Raya". This is sometimes followed by "maaf zahir and batin", which loosely translates to "I seek forgiveness from you". Some folks also use "Eid Mubarak" to greet each other.
What happens on Hari Raya?
On the morning of Hari Raya Aidilfitri, family members seek forgiveness from their elders after prayers at the mosque. A tradition observed by most families is dressing in the same colours to symbolise unity, which we find absolutely adorable! Oh, and little ones often receive green packets of money.
What other things can you see during Hari Raya?
Muslims are big on decorations, so you'll see plenty of Hari Raya adornments in their homes. These include "Selamat Hari Raya" cutouts, colourful fairy string lights, ribbon ketupats, crescent moon and star garlands. Of course, what's Hari Raya without the delicious spread? You can easily spot hearty dishes such as beef rendang and sayur lodeh alongside goodies like pineapple tarts, kueh bangkit, and kueh makmur.
What to do during Hari Raya Puasa in Singapore
1. Savour Hari Raya dishes at various restaurants
Missed your chance to nom on the various iftar promotions last month? Fret not, folks – some promotions are still running well into the first week of Hari Raya! Check out our Ramadan guide to see which restaurants you can hit up for your Aidilfitri-inspired meals. Additionally, you can head down to Rempapa and enjoy Chef Damien's renditions of classic Raya dishes, including lemang, masak lemak, and kerabu daun pegaga. The special set menu is available from 1 May. (Rempapa is not a halal-certified restaurant.)
2. Catch Hari Raya specials on the telly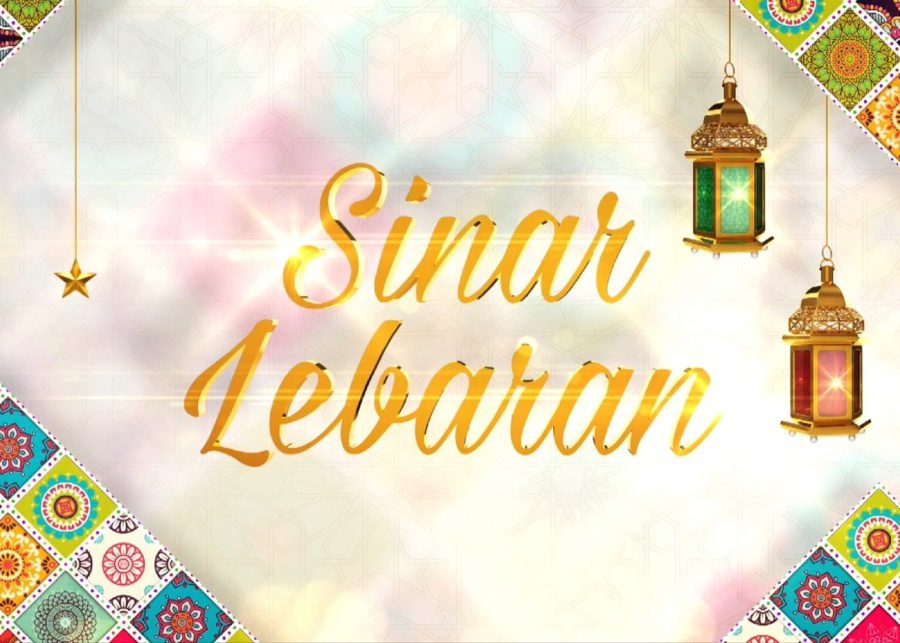 Get into the festive mood with television shows, movies, and specials on Suria and meWATCH. Join the rest of Singapore in ushering in the festivities with Salam Lebaran 2022, the annual variety show airing on the eve of Hari Raya. The show will feature musical performances and skits by local artists. Kids can enjoy Ra Ra Raya!, an hour-long children's drama, on the big day. And that's not all – there are many other Raya specials you can catch throughout the month.
3. Hari Raya festivities at the National Museum
The National Museum of Singapore has come up with an array of exciting activities set to take place on Saturday, 7 May. Have a seat for a storytelling sesh where Hafiz shares recipes for the various Hari Raya dishes. Then, head over to the basement and partake in a hands-on batik painting workshop. Pop over to the Glass Atrium for a drop-in colouring activity, or experience the gotong-royong spirit by working together on a batik piece. When you're done, take a stroll around the museum to spot artefacts related to Hari Raya before ending the day with festival snacks.
4. Last chance to check out the dazzling lights at Geylang Serai
It's still not too late to check out the iconic lights at Geylang Serai! This year's theme, "Gotong Royong – Unity and Resilience", celebrates the spirit of neighbourliness, kindness and helping one another in the community. The lights cover Changi Road, Geylang Road, and Sims Avenue. The display will be up till midnight on 8 May.
5. Participate in Hari Raya events at the Discovery Centre
Celebrate Hari Raya Puasa kampung style at the Singapore Discovery Centre. Take part in various fun activities at the SDC Kampung. Colour your way through its Raya crafts, make your own oil lamp, and complete a scavenger trail. You can redeem an exclusive enamel pit after you've completed the route.
6. Learn how to weave ketupat from a veteran
Ketupat is a rice cake dish that plays a significant role during Hari Raya Aidilfitri. That's why many Malay families make an effort to weave them in the days leading up to Hari Raya. Discover the history of the ketupat and learn how to weave your own ketupat at this fun workshop as part of the Singapore HeritageFest.
7. Take part in the Malay Heritage Centre's Open House
If you've never been to an open house during Hari Raya, here's your chance! The Malay Heritage Centre is holding its annual Hari Raya Open House online and onsite from 27 to 29 May. Visitors can look forward to entertaining live performances, drop-in craft workshops, storytelling sessions, and more. Expect a lively "last kopek" Raya celebration before the centre closes for its revamp. Psst, while you're there, check out Cerita, the current special exhibition, and Rainbow Connection II, the outdoor installation made from upcycled cookie containers and solar lights.
8. All aboard the Hari Raya-themed public transport
See if you can spot (and board) the Hari Raya-themed buses and trains while you're out and about this festive season. One train each on all six MRT lines is decorated with blooming flowers and icons inspired by the values and traditions of the Muslim community. Buses on services 7, 28, and 154 will be Hari Raya-themed. That's not all – the transfer linkway along Paya Lebar MRT Interchange as well as the Ang Mo Kio and Boon Lay Integrated Transport Hubs, will also be decorated to commemorate the festive season.
Selamat Hari Raya Aidilfitri!