Shake off your holiday gift anxiety with our handy-dandy gift guide for some great ideas for kids, mum, dad and Fido too!
We love Christmas. Not only do we get to feast on turkey, trimmings and log cakes, but Singapore always has a dazzling display of lights and Christmas markets, plus festive events for the whole family to enjoy. And, 'tis the season for giving! Stuck on gift ideas for everyone in the fam – kids, mum, dad, the grandparents and your helper? Fear not. We've got the perfect list of gifts, goodies and experiences – and even gift ideas for the family cat and dog too!
CHRISTMAS GIFT IDEAS FOR KIDS
1. Stocking presents
Yes, stocking fillers have to be part of the list here – because who hasn't faced a space crunch while filling that Christmas stocking? That's something Santa has to face every year! Yikes! No wonder gifts inevitably land up under the Christmas tree. We decided to give Santa a helping hand with an exciting round-up of stocking fillers categorised by age group. The gifts fit snugly into that stocking and make no compromise on appeal, even though they are smaller in size. Yay! Check them out!
2. A cool gadget
You can try to fill the kids' school holidays with as many outdoorsy activities as you want. But the reality is, you still need that cool techy device that even dads will love… So, if that's the case, look through our list of the best gaming consoles for kids and see if anything catches your eye. However, if 'limiting kids' screen time' is your New Year's resolution, how about getting them a Polaroid instead? It can force them to get off the couch and onto the streets to take cool pics. Plus, Polaroids are pretty popular this gifting season. Check out the massive Instax booth at Takashimaya and you'll know we're telling the truth!
3. Cute stationery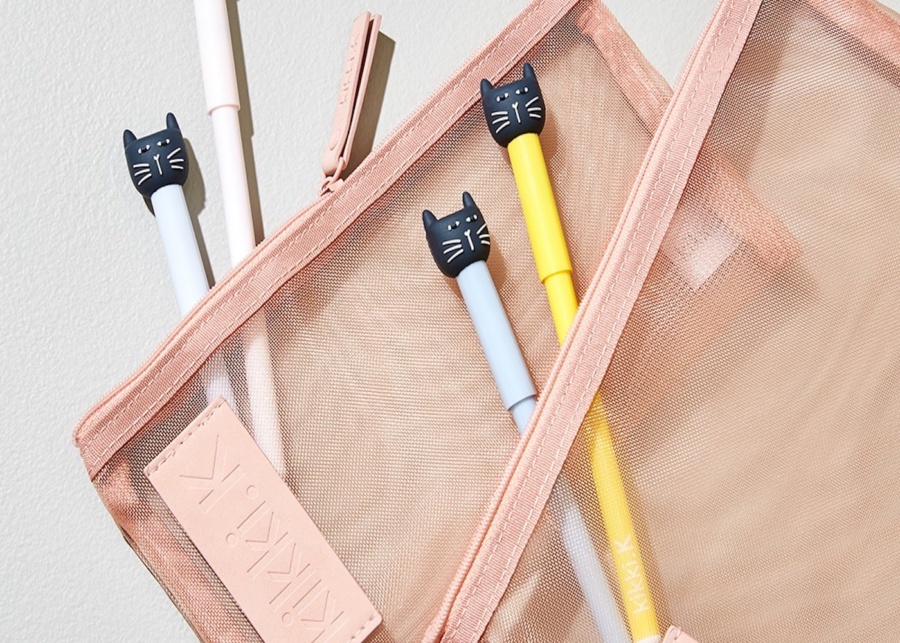 Stationery always makes for great Christmas gifts – because honestly, we could always do with another pen even though there's a ton hidden away in the cubby. We all love a good stash, and the more variety, the merrier. We've put together a fun list of cute stationery to pick up for those Christmas pressies that the kiddos will go ballistic over. Psst, you might be tempted to get them for yourselves, too!
4. A keepsake for baby's first Christmas
If it's your baby's first Christmas, then you're probably on the hunt for elf outfits, personalised baubles and keepsakes. We've been in the same boat, which is why we've rounded up all the best gifts and keepsakes for your baby's first Christmas. So you can skip the searches and hit the shops, stat! You won't believe how quickly these personable items run out of stock. It took so long to pick a baby name, so we've got to put it on everything. Right?
5. New room decor
Let this year's festive surprise spill out of that stocking into the kiddo's room decor! We can't help picturing their surprise when they wake up on Christmas morning because Santa's elves pulled an all-nighter for this surprise to happen, shhh! Hipvan has a wide range of room decor for kids, like lighting, wall art, mats and rugs that are beyond adorable. Don't miss out on the throw-over cushions in-store that will amp up the cuteness level of your kiddo's pad a hundredfold. We also say everyone in the fam deserves a throne in the nest, including the kiddos. So check out our roundup of the coolest furniture shops in town to hit up the coolest chairs for our little kings and queens!
6. Cute accessories
Kids' accessories are adorable, and the best ones last a lifetime. For kids who love playing dress-up, accessories are a must! So, we thought we'd save you the trouble of searching for the best stores that carry the best accessories. From sunglasses and hats to bags and jewellery, here is everything fun and colourful for the kids.
7. Starbucks Christmas merch
Starbucks is overflowing with an exciting range of Christmas-themed goodies this season, and we know the kiddos will simply love them all. From the cutest Christmas-themed mugs to the most festive tumblers, you're bound to load more than one in your cart! This Starbucks Christmas mug ought to make that hot cocoa even more enticing for the littlies. Get a load of that white teddy perched on the handle! Adorable!
Where: Available in stores in various locations across the island or simply order online
8. Toys, toys and more toys!
Aren't kids nowadays spoilt for choice when it comes to toys? But where to start? To make your life a tad bit easier, we have put together a complete list of the best toy shops in town for you to check out this Christmas. We are talking walk-in shops for you to see the toys first-hand and online stores for shopping from the comfort of your home. We hope this helps you on your toy-shopping quest this Christmas!
CHRISTMAS GIFT IDEAS FOR MUM
9. Silk sleeping mask
Can't remember when you packed in a full night's sleep? We are not surprised! That's something of the past after motherhood (or even fatherhood) kicks in. We step in to amp up that all-essential beauty sleep with this irresistible, silky, and soft sleeping mask from Sephora ($89). Best part? The mask is made of luxurious mulberry silk, has non-toxic dyes and is less absorbent as compared to other fabrics. Don't be surprised to find mums packing in many naps a day under the spell of these silky worms. Fathers, we'll find one for you too!
Where: Available online via Sephora
10. Lush WOW gift set
Hitting up this attractive gift set for all lovely mums is a no-brainer this Christmas season! With tons of much-needed pampering in order, it ought to make mums feel festive and very special indeed. The Wow gift set from LUSH will wow any mum with over thirty beauty products packed in an attractive reusable hat box. We are talking about a whole range of Christmas-themed bath bombs, bubble bars, lip scrubs and jellies, and so much more. What's not to love?
Where: Shops at various locations dotted across the island and online
11. Candle gift sets
Homegrown fragrance brand Hush Candle has just launched its latest 2022 Holiday Collection, and we're in love! Cue our fave seasonal fragrances in a series of beautiful gift sets and gift bundles. Good luck picking from the four festive scents – make it easy, and go for one of each and really embrace the festive spirit and scent this Christmas! Want more inspo? We are also big fans of To Be Calm and River Valley hand poured candles for their beautiful scents. You can also check out On A Wick, created by a very talented Singapore-based teenager!
12. Earplugs from ATTENU8
Sometimes, the best gift comes in the smallest box. And no, we're not referring to a diamond ring. We're talking about the new earplugs from ATTENU8. Designed in Singapore, these babies have a metal body that can reduce noise by approx 32dB. Impressive, right? That's half the sound of a usual conversation! They're extremely lightweight, which is perfect for sleeping, travelling, and working out in uber loud studios. On top of that, their ergonomic design prevents them from slipping out of your ears. We bet mums would love to catch an extra 30-minute snooze with these earplugs in while the kids blast CoComelon at 7 am.
Where: ATTENU8, online
13. Victoria's Secret assorted perfume sets – Assorted Eau de Parfum Giftable
We are on a scent drive, and this exclusive 5-piece gift set of assorted perfumes ought to win mums' (and dads') hearts! Mums can enjoy the collection of Eau de Parfum's five assorted perfumes (7.5 ml each) from Victoria's Secret, which comes in even sexier-looking designer bottles. Date night, sorted!
Where: Available online and #01-108, IMM, 2 Jurong East Street 21, Singapore 609601; #01-01, Mandarin Gallery, 333A Orchard Road, Singapore 238897
14. Stylish planners
Every busy mum deserves a planner, and the prettier the planner, the better! We love the stylish and vibrant Ban.Do planners that cover 12 months of the year, Jan 2023 to December 2023. They are lightweight, flexible, durable, and come with brightly coloured laminated month tabs. We also love its other features, including the stickers page, the soft planner cover and that gorgeous floral print. Here's to a well-planned year ahead! We also LOVE the journals over at Original Ordinary for beautifully illustrated books.
Where: Available online
15. Jewels from Embrace Jewellery
It's that time of year for bright colours to pop and glittery lights to sparkle. And we can't think of a better way to add to the magic of Christmas than with Embrace Jewellery's Velatti multi-gem clasp bracelet. This 18k gold-plated arm candy is handcrafted in Spain and includes a rainbow of gemstones that mums will simply love! How about earrings? Add the Velatti Triple gemstone earrings to match.
Where: Embrace Jewellery, Ngee Ann City, 391 Orchard Rd, Singapore 238873
16. Brews from Bacha Coffee
Does Mum start her day with a cup of joe? Well, at the luxurious Bacha Coffee, she'll be spoilt for choice! With more than 200 brews of single-origin, 100% Arabica coffee beans, and fine-flavoured and blended coffees, pamper Mum and take her to the private, 30-seat coffee room that resembles the historic and grand Dar el Bacha palace in Marrakech. She'll love admiring its black-and-white marble floors and brass chandeliers as she relaxes and enjoys her coffee. Not only that, but the coffee room has a delicious menu with sweet and savoury dishes that complement its generous offerings. A decadent treat for the best mum in the world, don't you think?
Where: Bacha Coffee, #01-15/16, Ion Orchard, 2 Orchard Turn, Singapore 238801
17. Salves and body butter from The Salve Co.
We're probably all in need of some extra TLC this year, and no more so than Mum. Treat her with the rejuvenating, all-natural products on offer in the Christmas bundles from The Salve Co. Salves have been used since ancient times and are renowned for their restoring properties. The Salve Co. adds a modern twist creating much-needed remedies for the modern mum (Better Sleep Salve anyone?!). We particularly love The Salve Co. Self Care bundle, and we're sure Mum would too!
Where: Available online
18. Vanity table
A gorgeous vanity table has got to be the ultimate Christmas pressie any mum could receive. If you don't want to splurge, check out the vanity tables available at forty-two. They come in sleek Scandinavian styles and are simple and modern. Our pick? The Teagan Dressing table is sleek by design and has ample countertop space and two spacious drawers to stash away all those vanity essentials.
Where: Available online
19. A spa session
It's a cliché, but most mums really do feel like a whole new person after a couple of hours of pampering. So this Christmas, book her in for a facial, a massage, and maybe a body scrub too. She really won't care what you've booked, as long as there's quiet time and it's all about her. Make a beeline for our guide to the best facials in Singapore. Check out our latest roundup of the most luxurious spas dotted across our little island.
20. Perfume from Penhaligon's
Discover British luxury perfume house Penhaligon's range of Eau de Parfum and charming gift box sets this Christmas. You can either purchase its ever-popular ladies' "Merry Maidens" miniature collection ($79.20), which comes with five fruity and floral scents in a gorgeous tin or go on and splurge on a scent you think Mum will like. We personally love the Coveted Duchess Rose Eau de Parfum ($340), which has head notes of mandarin, heart notes of rose and base notes of musky wood – how lovely. Fun fact: Penhaligon's is a holder of two royal warrants from HRH The Prince of Wales (since 1988) and HRH The Duke of Edinburgh (since 1956). Truly fit for a queen like your mum, we think!
Where: Penhaligon's, #03-16, Ion Orchard, 2 Orchard Turn, Singapore 238801 and #01-33/34, Marina Bay Sands, 10 Bayfront Ave, Singapore 018956
21. Time to herself
That's right, you can't get this one at the shops. Or online. But it's all she really, truly wants. Don't get us wrong, she loves you all, and would probably take a bullet for (most of) you. But sometimes, she just needs a break. She's a busy lady who's made many sacrifices to bear the title of 'Mum', so show how much you appreciate her by just taking care of things. Here are 52 ideas to get you started. If you can't figure it out from there, it's probably time your mum/wife/partner took you back to the shops for a refund! (Joke… kind of).
CHRISTMAS GIFT IDEAS FOR DAD
22. A Rakuten Kobo E-Reader
Time to update the E-Reader? Look no further than the Rakuten Kobo. Not only is it a perfect size for travelling (great for a Christmas holiday!), the screen is backlit and adjusts for night time reading so it's easier on the eyes. There are also some fab accessories to go with it, including gorgeous cases made of recycled ocean plastics! Check it out online. 
23. A speaker from Bose
Does Dad love to croon to his favourite hits of the past? If so, splurge on a Bose Portable Home Speaker ($649). The speaker is contemporary by design and produces a powerful, clean, and crisp sound that perfectly fills any space. We love that it's simple yet stylish and portable too. Its surround sound feature makes it perfect for the home or on the go.
Where: Bose, many showrooms dotted across the island
24. A travel bar set
This all-in-one travel bar from Crate and Barrel travels in style and will make for a snazzy Christmas pressie for all dads. We say it deserves a gift-opening ceremony to capture dad's reaction to that big reveal. The sleek case accommodates a cocktail service for four people and has everything one would require to dish out those delicious sips. It includes stainless steel tools, an acacia wood cutting board, glasses, and a cocktail shaker too! A big cheers to that!
Where: Available online and #04-21/22, Ion Orchard, 2 Orchard Turn, Singapore 238801
25. Cool builds from Lego
We have to admit: we love Lego – not only because the company regularly comes up with the coolest sets of movie memorabilia and other snazzy fun builds (buy the Yoda set!), but they're innovative and just good ol' fun, too! If Dad's a big movie buff like we are, be sure to grab him Lego's The Mandalorian Helmet – to pay tribute to the legendary bounty hunter. If Dad's one for bikes, he might like building the BMW M 1000 RR, instead.
Where: Lego, shop at multiple outlets islandwide
26. A bottle of Scotch from La Maison du Whisky
Dad will surely love a smooth bottle of scotch – and there's no better place to procure one than from La Maison du Whisky! This French specialist is known for its extensive collection of whisky and other alcoholic spirits – you've probably heard of them if you're a whisky lover yourself. With more than 500 whiskies and 300 spirits from over 100 brands, your choices are endless. Thankfully, La Maison du Whisky has a try-before-you-buy option, which should help you narrow your choices down… we hope!
Where: La Maison du Whisky, #01-10, The Pier, 80 Mohamed Sultan Rd, Singapore 239013
27. A sports watch from Garmin
Got a dad who's really into tracking his fitness and working out? Check out Garmin's series of sports smartwatches that range from running and cycling to diving and even aviation. Whether Dad's really active and looking to participate in the next triathlon or simply wants to get fitter in the new year, Garmin has the watch he needs. Dad can even download music directly to his watch for phone-free listening. And did we mention, the battery life of these watches is outstanding? We love!
Where: Garmin, #01-15, International Building, 360 Orchard Road, Singapore 238869, other watch stores islandwide and online via Lazada.
28. Docking station for Dads
A docking station for dads? We say all dads deserve this very useful Christmas pressie! The multipurpose sleek bamboo docking station has a special place for everything dads use daily. We are talking about specially designed slots on the dock to store glasses, keys, watches, wallets, pens, etc. Best part? They get stationed all in one place! What a godsend! It's time to bid messy tables goodbye, folks! Hurrah!
Where: Available online
CHRISTMAS GIFT IDEAS FOR GRANDPARENTS
29. A photo book from Artisan Prints
We must admit, we miss the days when we printed physical photographs and kept them in photo albums. Well, this Christmas, gift Grandma and Grandpa a personalised photo book from Artisan Prints! You can turn your digital photographs into a high-quality hardcover, softcover or ribbon-bound book by simply uploading your photos on its easy-to-use website. A great gift that we're sure they'll cherish for a long time to come.
Where: Artisan Prints, online
30. Jovial Afternoon Tea & Moscato set at The Marmalade Pantry
This festive season, The Marmalade Pantry has a great surprise in store to rein in the spirit of Christmas. The Jovial Afternoon Tea & Moscato Set experience will be one that grandparents will enjoy and remember. It includes a delicious spread of mouth-watering treats like mini quiche with salmon, chocolate madeleines, festive-exclusive gingerbread petite cupcakes, and so much more. Yum! All this for just $86 for two? We say it's well worth it!
Where: The Marmalade Pantry, several locations across the island
31. Beauty products from L'Occitane En Provence
Our grandparents are obsessed with French international retailer L'Occitane and its luxurious range of products, and we're sure yours will be too. The holiday limited collection Gentleman's duo comes with a gentle-on-skin shower gel and an exfoliating facial cleanser that grandads will love. The Reset Power Routine set is a gift grandmas will love for its holistic skincare approach.
Where: Multiple locations around Singapore and online
32. Porcelain plates from Candlenut x Supermama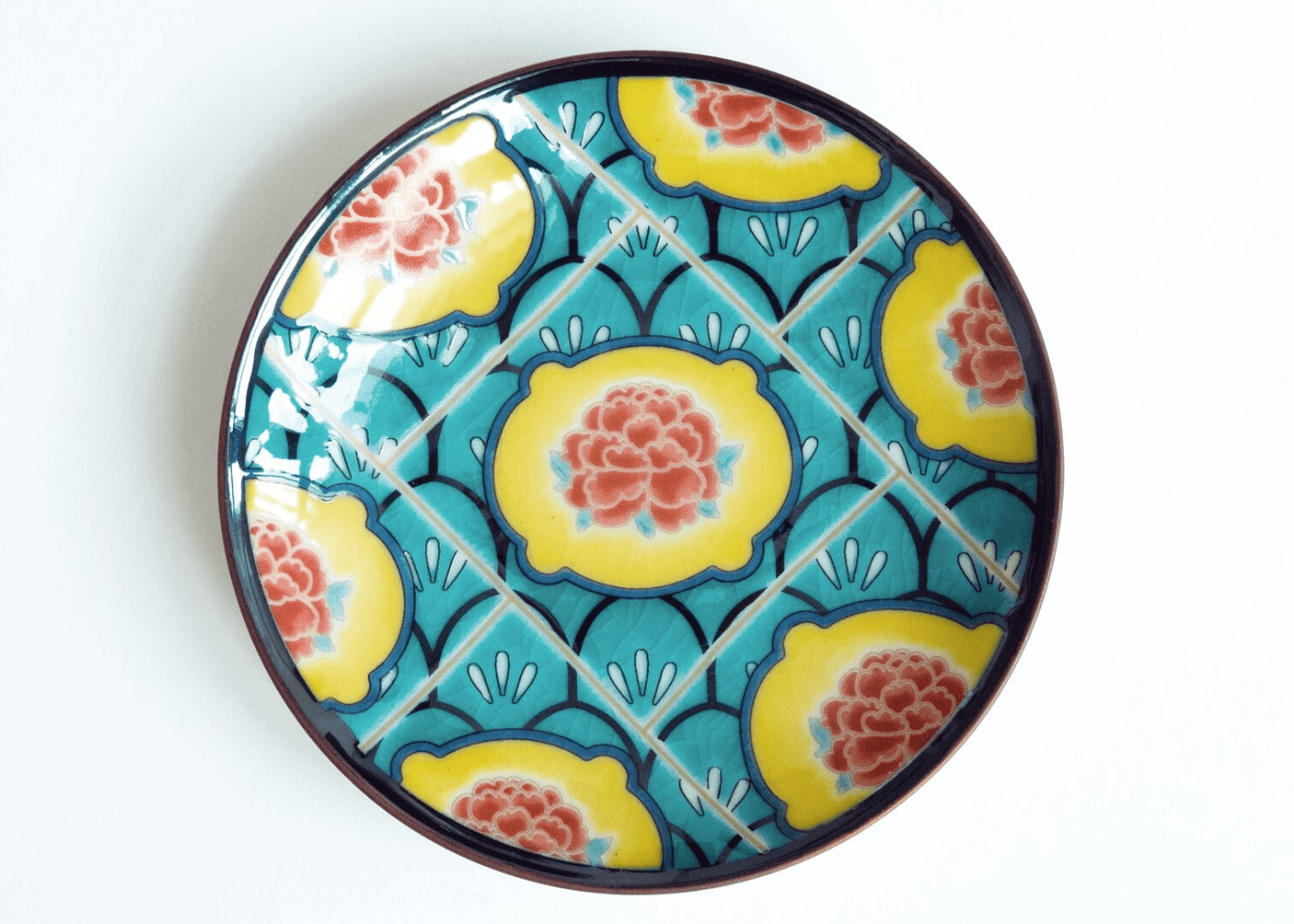 If your grandparents are proud Peranakans (or even if they're not), they'll love Candlenut's porcelain plates inspired by the colourful Peranakan culture. These vibrant coloured plates were created in collaboration with local home-grown design and craft goods store Supermama, and feature the peony floral motif found on traditional Peranakan tiles. Made in Ishikawa, Japan, these mamezara (small plate) are perfect for condiments or as a decorative ornament at home. Psst, these plates were made in limited quantities, so purchase them before they're sold out!
Where: Candlenut, 17A Dempsey Rd, Singapore 249676, or at Supermama, 265 Beach Rd, Singapore 199544
CHRISTMAS GIFT IDEAS FOR YOUR HELPER
33. A course with Aidha
Most helpers love to learn, so there's nothing better than giving them the chance to up their skillset with courses from Aidha. Its courses will teach financial literacy, money management and computer proficiency. Educating them in these lifelong skills is not only practical but incredibly useful in empowering them and their confidence, too.
Where: Aidha, 748A North Bridge Rd, Singapore 198716
34. Beauty Advent Calendar box from The Body Shop
After all the hard work, helpers truly deserve some much-needed pampering. And we couldn't think of a better Christmas pressie for them than the Beauty Advent Calendar box options (starting at $109) from The Body Shop. Each box has a host of little beauty surprises that will pamper your helper silly and make the build-up to Christmas eve truly magical.
Where: Available online and in several outlets across the island
35. A mani-pedi at The Nail Social
In addition to some time off, pamper your helper with a relaxing manicure and pedicure session at The Nail Social! This lifestyle nail salon is not only socially conscious, but has amazing services like foot massages, drinks and snacks and fairtrade retail all under one roof. We also love the fact that the salon provides vocational training to locally marginalised women, and uses non-toxic, eco-friendly products.
Where: The Nail Social, 2nd Floor, 42A Haji Lane, Singapore 189235 or at #01-14, 333 Kreta Ayer Rd, Singapore 080333
CHRISTMAS GIFT IDEAS FOR THE FUR-KIDS
36. Premium NUTRIPE pet food
Treat yo' furry friend to the premium Australian-made NUTRIPE ESSENCE dry food this Christmas. The premium kibble contains green tripe, which is a superfood for pets. This unique and natural ingredient carries tons of nutrients such as proteins, probiotics and essential fatty acids. It helps with digestion, supports a healthy gut microbiome, and promotes good health. Plus, all NUTRIPE products are carefully researched and formulated by numerous vet practitioners and scientists, so you can be sure your pets are eating nothing but the best. What's a better gift than that?!
Where: NUTRIPE official website
37. Christmas chew toys for pooches
Christmas-themed chew toys for the pooches? Yes, please! We love this goDog Christmas Gingerbread man chew toy for its unique embroidered details, chew-resistant lining and lightweight design. Cutest part? The toy comes with an inbuilt squeaker that will add to the festive music of Christmas.
Where: Available online at Amazon
38. A comfy cat and dog convertible cave bed
This convertible cave bed by Sheri is a super cosy Christmas pressie to gift your fur kids. The cave bed can convert into a comfy and cool daybed when the weather gets warm in SG. Also, it's perfect for both cats and dogs alike. Choose from three colour options – wheat, grey and tide pool blue. We also love that it is easy to maintain and machine washable.
Where: Available online at Amazon
39. Cat scratchers from Lord Lou
We couldn't resist putting this in: Lord Lou has a copycat art scratcher that features great works of art that'll not only look great in your home, but your cat will love it too! It comes in three designs – flowers in a glass vase, the Girl with the Pearl Earring and Mona Lisa. They're so purr-ty, we're just glad they're not real works of art.
Where: Lord Lou, online
Love this Christmas gift guide for the whole family? Check out these festive hampers too!