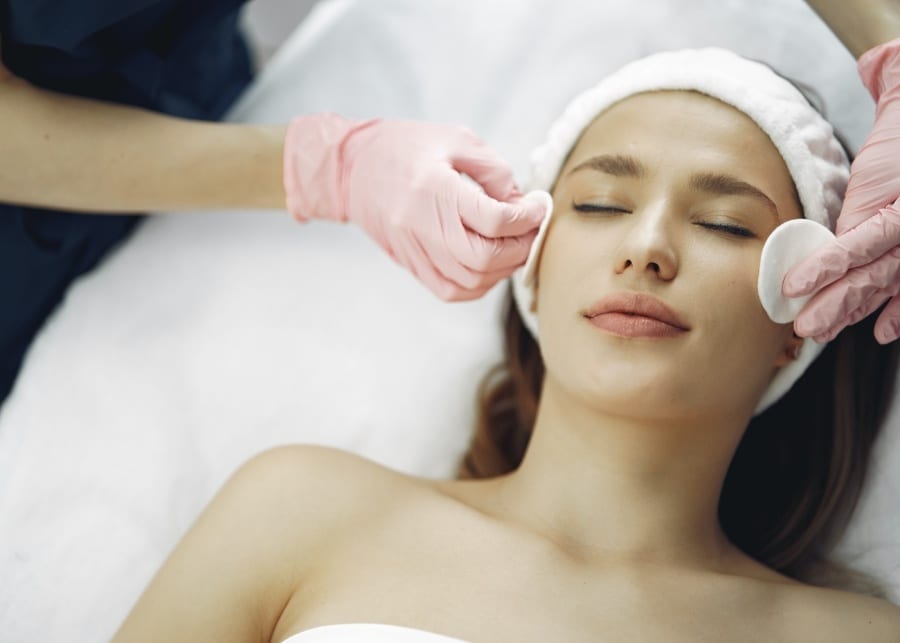 Facials are always a winner with us Mums!
Dark circles? Dull skin? Dehydration and sun damage? We're with you! When was the last time you treated yourself to a facial?
Remember those pre-kid days when you had oodles of time to indulge in self-pampering? Regular mani and pedi sessions and decadent overseas retreats were part and parcel of your life before potty training and sleep consultants took over. Getting your hair done meant a trip to the best salon in town, and not an emergency hair wash situation (no) thanks to your toddler. Well, we say all this needs to change. A great facial not only improves your skin's condition and appearance, but being pampered and spoilt is an absolute must for all mums. At least once in a while! We know you're time-crunched, so fear not. We've found the best facials in Singapore for all kinds of skin types, budgets, and time constraints.
THE BEST FACIALS IN SINGAPORE
Best for extraction and treatments for acne, blemished and congested skin: My Cozy Room
Motherhood plays havoc with our skin. In fact, pregnancy doesn't do it any favours either! Thankfully, we've discovered My Cozy Room, a gorgeous little urban sanctuary near Orchard Road. It's also where magic products from Germany's number one professional skincare range, BABOR, are used to fight wrinkles, dry skin, and hormonal acne. Unwind with a clarifying and moisturising facial and say goodbye to clogged pores, lacklustre skin, and unsightly blemishes. You can expect thorough, meticulous (but pain-free) extraction, an oh-so-relaxing facial massage, and an extra boost of decadence in the form of a luxe alginate peel-off mask. It's the ultimate indulgence for your tired skin! Pamper heaven right there. Expect skin to look and feel smoother and firmer after just one session in the hands of the talented and friendly staff. This place really does tick all the right boxes for the perfect facial in Singapore!
Where: My Cozy Room, locations in Cairnhill and Devonshire
Best for skin prone to acne breakouts and scars: Estheclinic
While we'd like to think that pimples are a sign of youth, it's still no fun having them pop up right before a fancy date night or a big presentation at work. Instead of looking for a quick fix, treat the root of your acne problem with EstheClinic's acne and scar removal treatment. The facial purifies your skin from acne-causing bacteria using non-thermal, red and blue light technology. This kills the bacteria that causes acne without damaging the surrounding tissue. Did we mention it's also pain-free? Hooray, first-class pampering all the way! While it takes about eight to 12 sessions to clear the acne and regenerate the skin, our tired faces definitely looked more radiant a few days after our initial session. And weeks later, we're still proudly showing off our glow.
Where: EstheClinic, locations in Tanjong Pagar, East Coast, Holland Village, and Serangoon Gardens
Best for brightening tired skin: Spa Esprit
Brighten up your day and your face with Spa Esprit's Triple Algae-Rithm ($180 for 75 minutes). Like a breath of fresh air for your skin, this detoxifying facial rejuvenates clogged skin. All before rounding things off with a detox vitamin cream to pack a hydrating punch. It's one of our forever-fave facials in Singapore for good reason.
Where: Spa Esprit, locations in Wheelock Place, Great World City, and Raffles City Shopping Centre
Best for something a bit different: Ikeda Spa
It's been an open secret since Kabuki actors and geishas discovered the secret ingredient to flawless skin decades ago. And now, you can try it for yourself with the Geisha Organic Facial ($250+ for 90 minutes) at Ikeda Spa! Using authentic UV-sanitised nightingale droppings, along with traditional Japanese ingredients such as rice bran, azuki red beans, and camellia oil, we think it's worthy of all the hype.
Where: Ikeda Spa, 787 Bukit Timah Road (before 6th Ave), Singapore 269762
Best for an affordable facial: SG Face
With more than 10 years of beauty therapy experience behind her, Michelle Foong at SG Face knows how to make us feel a million dollars at a fraction of the price. Located just two minutes away from Holland Village MRT, you'll get to pick from a range of affordable but oh-so-heavenly facials performed by skilled therapists. All first-timers get 50% off all treatments with the exception of the Deep Cleansing Facial, which we've tried and tested on your behalf. Psst: it's worth every cent. It will cost you just $58 for 60 minutes, and $88 for subsequent sessions. We love that Michelle doesn't scrimp on all the fab products she uses either. We've got so much love for this wonderfully relaxing haven!
Where: SG Face, #03-42, 211 Holland Avenue, Holland Road Shopping Centre, Singapore 278967
Best for a long afternoon of pampering: Indulgence Beauty
Clear your diaries for this one, people! Indulgence Beauty facials are decadent, but also long (so don't get caught on the hop when you lose all sense of time and miss the kid's school run!). The Hyaluronic Hyalogy Treatment uses tonnes of science to boost and renew tired and flagging skin (three kids: say no more). Expect clogged up, exhausted faces to be treated to a mini-jet wash, heaps of lotions, potions, masks, and a sensational massage. Costs are relatively low compared to some of the all-singing, all-dancing fancier spa options. This one is easy on the skin and the wallet.
Where: Indulgence Beauty, 10 Anson Road International Plaza, #02-58, Singapore 082001
Best for a monthly boost: St. Gregory Spa
If you can schedule a monthly slot for a great maintenance facial, then the CACI (Computer Aided Cosmetology Instrument) Ultimate Booster Facial ($150 for 45 minutes) is the way forward at St. Gregory. The treatment involves a combination of micro-current, microdermabrasion, ETR (enhanced tissue repair), and LED, which plumps up fine lines and wrinkles. Regular sessions will leave you looking fabulous, darling!
Where: St. Gregory Spa, Pan Pacific Singapore, 7 Raffles Boulevard, Level 4, Singapore 039595
Best for hydrating dry skin: Face Bistro
Too much sun, not enough water – we're all guilty of depriving our skin of much-needed hydration. Thankfully, Face Bistro has the solution: its Aquafit Moisture Facial ($238 for 90 minutes), which is perfect for dehydrated yet oily skin. The Aquafit Moisture contains hyaluronic acid (a strong moisturising agent that keeps skin hydrated) and a wild thyme extract that boosts the production of natural moisturising factors in the skin. All of this encourages skin cells to generate their own water. Magic!
Where: Face Bistro, 25C Lorong Liput, Holland Village, Singapore 277735
Best for sensitive faces: Pure Tincture
If you have sensitive skin, make sure to pay Pure Tincture a visit for a facial. The OSEA Super Sensitive Facial ($180 for 90 minutes) is the perfect blend of Vitamin C, aloe extract, and corrective antiseptic serum. Plus, it's guaranteed to be 100% organic, natural, and spot-on for sensitive skin.
Where: Pure Tincture, locations at Tras Street and The Adelphi
Love this list of facials in Singapore? Try our fave prenatal massages too!