Highlights? Unicorn locks? Keratin treatments? Olaplex? We've got you covered on all hair-fronts with this list of the best hairdressers and salons in Singapore...
Looking for the best hairdressers and salons in Singapore? The struggle for good hair here is oh-so real, with the harsh humidity wreaking havoc on our locks. And the frizz factor? Don't even get us started. Thankfully, all is not lost, ladies. We've tracked down the hair experts who can work their magic and snip your weary locks into tip-top shape! Whether you want the perfect shade of blonde for your next beach vacation, or need to tame your haystack with a keratin or rebonding treatment, we've found the best hair stylists, hairdressers and colourists who know their stuff in Singapore. African hair, Asian hair, Caucasian hair… no challenge is too big – or too small – at the these hair salons for all hair types in Singapore.
And psst – if your little one needs a snip, check out these Singapore hairdressers for kids haircuts too!
THE BEST HAIRDRESSERS AND HAIR SALONS IN SINGAPORE
Best salon for Keratin Treatments: Paul Hair Salon
Looking for a full-service salon that can manage any type of hair (straight, curly, fine, thick, blonde, brunette, rainbow, you name it!) with trusted brand Goldwell as their product of choice? Look no further than Paul Hair Salon, conveniently located in People's Park Centre, right above Chinatown MRT station. The head stylists, Adeline and Paul, are veterans of the hairdressing industry and are trusted by locals and expats alike. Make your appointment today by calling +65 8129 1023
Best salon for taming the frizz: COVO
We've tried and tested this Japanese hair salon on your behalf, and with its team of highly trained hair professionals (all of who have at least a decade of experience), you can be absolutely confident that your precious locks are in expert hands at COVO. Tired of your hair looking like you got dragged through a bush? Then you absolutely need a Nov Treatment on your radar. Developed to leave the texture of your hair feeling softer, you'll leave the chair with smoother, stronger hair thanks to this super cool technology. It's already a big hit in NYC and Tokyo, and COVO is the first salon in Singapore to provide it. Banish your frizz and replace it with a more manageable mane as well as calming your mad kinks without eliminating them altogether! Can we also take a moment to talk about its hair wash, which uses carbonated spring water shampoo and fantastic head massages? Hair heaven.
Expat Hair Studio is a team of talented mane tamers who know all there is to know when it comes to Caucasian hair and all its kinks and curls. Run and owned by Brit hairdresser, Katherine Moss, the team has expanded into a troop of internationally trained expert stylists. Their talents cover colouring, highlighting, balayage, perms, rebonding, restyles, blow dries and keratin treatments. We've been entrusting our own blonde locks (often with a hint of pink or purple thrown in for good measure) to their talents for years, and love that we leave the chair looking so much less haggard than when we arrived. Olaplex is KING here. It's also a family-friendly salon that caters to ladies, men and kids alike. But do make sure you book ahead for an appointment.
Best for blondes of all shades: Jessica Timm at The Parlour
American stylist and Western hair guru Jessica Timm comes highly recommended by the resident blondes at HoneyKids. Her super-cute salon, The Parlour, is the place to get your hands on Olaplex: a magical American product that seriously reduces damage caused by bleach. Get in early with your appointments, ladies: Jessica is in demand, and rightly so.
Best for braids, weaves and African hair: Extreme Lengths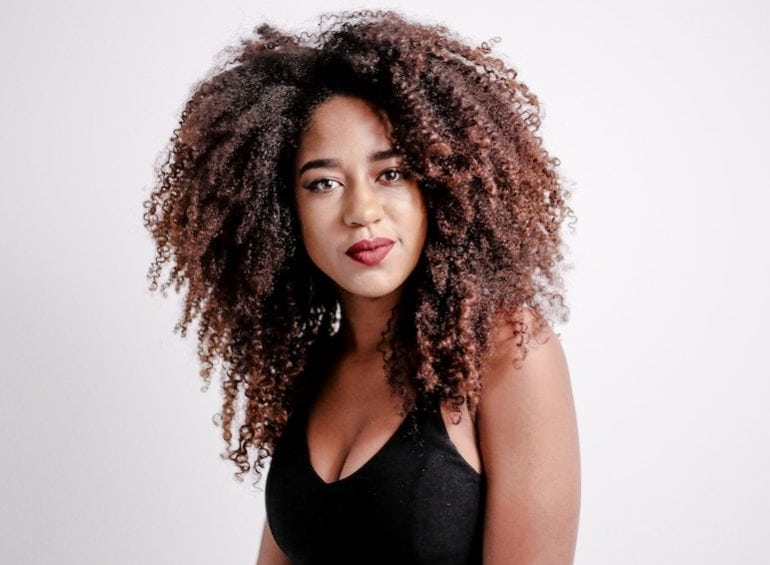 Extreme Lengths is a family-run business which was the first of its kind to be set up here in Singapore. Opened by hairdressing veteran Judith Buss to provide personalised hair care for Singapore's Afro and ethnic community, Extreme Lengths does indeed go to extreme lengths to ensure that weaves, braids, and colours are perfect for each and every mane it tends to. Staff are annually trained in a top Afro hair salon in London to make sure they keep up to speed with trends and products. One-on-one initial consultations are recommended (and free!).
If you want to tame your thick locks then it's time to acquaint yourself with Jawed Habib. This global brand (named after Indian celeb hairdresser) has landed in Singapore, with over 545 salons and academies internationally. Clearly this is a team that knows its stuff. And word on the street is, if you need to bring life back to damaged hair or get smooth waves, this is the place.
Best for unicorn colours: Evolve Salon
You're never too old for pink hair, we say. If you've been thinking of going for a pastel hue or a purple dip-dye, have a peek through the online customer look book at Evolve Salon in River Valley. We love its sophisticated take on technicolour hair. And even if you aren't going bold with a new colour, the stylists here are on point. (PS, the gents come away looking pretty spiffy too!).
Korea certainly knows a thing or two about gorgeous glossy hair. So whether you have Asian or Caucasian hair, Zinc Salon will transform your tired tresses into a sleek new look quicker than you can say 'rebonding'. Men and kiddos welcome too!
Best for gentle, natural hair products and colours: Vox Studio

Vox Studio is another firm favourite for Asian and Caucasian hair alike. With its central location right next to Somerset MRT, Vox is consistently recommended for colours, cuts and all things hair. Aveda is its product of choice, which is an extra plus for those of you looking for a luxe but natural alternative for your hair care lotions and potions. And lucky you, this Singapore hair salon is also a spa! The divine hand massages during your hair treatment are just a sneak peek of what's on offer… 
Best for just a style or blow-dry: The Big Blow

If it's an awesome blow dry or lovely up-do and hair style you're after, then The Big Blow is the place to go for a creation of hair-raising proportions. With a salon at Cluny Court, and also the option of coming to you (mobile beauty for busy mums: hurrah!), these guys can blow dry your hair to perfection. Ideal for a special party, a date or maybe just because you want to look fab!
Love this list of hair salons and hairdressers in Singapore? Check out these haircuts for kids!