Are you the classic frazzled mum in the mornings that's always late for everything? We hear ya. So here are our time-saving tips for getting yourself out the door on time.
If you're never on time for school drop-off/work/anything, we hear you. You can't do much about the curveballs your kids throw at you. Whether they're in the throes of potty training or they're obsessed with social media rendering them unable to move, it's a battle to get anything done. So, we've pulled together a few simple time-saving hacks for busy mums to get themselves out the door and off to work in one relatively clean, presentable, unfrazzled piece, while still arriving on time… most of the time.
TIME-SAVING TIPS FOR BUSY MUMS
1. Do as much as you can the night before
After you get the kids in bed, plan your outfit and lay things out. If your clothes need ironing, you might even get away with hanging them in the bathroom while you crank up the hot water during your shower. Pack your bag the night before and put your keys next to/on your handbag.
2. Do as much as you can in the shower
That includes brushing your teeth, washing your face and shaving. It'll all happen much more quickly if you do it under the jets (and see point 1 about using the shower as a substitute iron).
3. To do your hair fast, we have two words for you…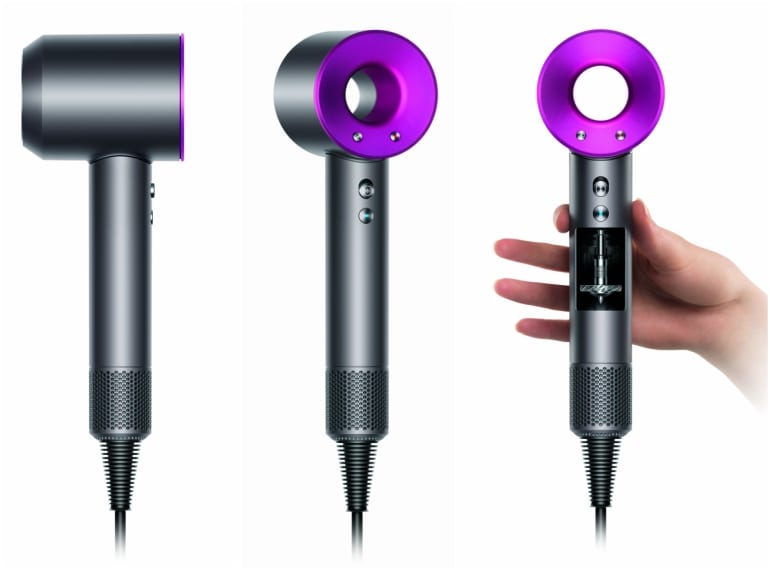 Dyson Supersonic. This is no ordinary hairdryer. Not only is it great for Singapore's humid climate, but clever engineering also makes it super fast. It's not the most affordable mum gadget, but if you think of it as an investment in your sanity, it's worth every cent. On days when you really can't squeeze in a wash, your two best friends are dry shampoo and a mum bun.
4. Prep your breakfast
Many would say the simplest way to reduce the time spent on breakfast is to skip it. But that ain't helping any busy mum's energy levels later in the day. Cut up fruit the night before to snack on while you're doing your make-up, and for the kids' breakfast. Keep snacks (packaged snack bars, dried fruit and nuts, dry cereal) in the car or your handbag at all times. It's always better to eat something, no matter how dull it seems.
5. If you're the forgetful type, make a list…
… of everything you need to take with you that's not part of your standard routine (e.g. a meal for the office pot luck, mail you need to put in the post box). Sit the list on the top of your handbag, or write it as a calendar entry in your phone with an alert.
6. Keep it simple
We all like to make a good impression, whether that's with our own OOTD, or the kid's creative lunch box combinations. But really? No one cares as much as you think they do. So keep things simple, and only do what's absolutely necessary. The rest can come when you have more time (AKA, when the kids move out!).
TIME-SAVING BEAUTY TIPS FOR BUSY MUMS
Every now and then, we want to feel like a mum who's got it together. Fresh-faced, clothes without stains on them, hair that looks 'done' and nobody in our vicinity crying. Sadly we can't help with the last one, but we can help you look the part. Our theory is invest a little up front and then just go about your business. Who wants to spend hours every morning primping and preening? Not us. Especially when the kids are demanding our attention or you could get an extra few minutes of sleep. So we've found the best beauty shortcuts to help you look like you're winning at life. Here goes…
1. Try eyelash extensions
If you can't feel wide awake all day, at least you can look wide awake with natural-looking eyelash extensions. Once you've found a great lash lady, you can visit every few weeks for maintenance. We love the fresh, natural look that lash extensions can give, and it's just one less thing you need to worry about with your morning routine. There are loads of places across the island that do lash extensions, but we'd advise you to seek recommendations from friends to ensure you're visiting a reputable place. We've heard good things about Cecilia Westberry, Flutters, Graceous, Paris Beauty House, and Trimmings.
2. Get your eyebrows microbladed
We're not going to lie…we've had a slight obsession with microblading for some time now. Microblading is a semi-permanent makeup technique where pigment is inserted into the upper layers of skin to give the brows enhanced shape and fullness. You can expect the treatment to last anywhere from one to two years before it fades out. As former thin-eyebrow folk, we can fully appreciate the benefits that a fuller brow can bring – youthfulness, freshness and definition. We'd be filling in our brows every day with a pencil, microblading has saved us HOURS! As with eyelash extensions, you MUST do your homework to find a good technician. We've had personal recommendations for Jo Artysan, Elena Beaute, Avone and Highbrow.
3. Forget shaving and go for laser hair removal
If you've got dark body hair, you may have been cursing the Hair Gods your whole life. Well now it's time to thank them, because you may well be the perfect candidate for laser hair removal. Laser hair removal is the most effective way to get rid of unwanted hair for long periods of time. No more wearing long pants in the heat because you haven't had time to shave your legs! Laser hair removal works by zapping hair follicles with a high-heat laser beam. The follicle is destroyed and thus, hair production is temporarily disabled. Whilst the procedure is not permanent, it certainly slows hair growth and also helps to reduce ingrowns. There are clinics all over Singapore that offer laser hair removal. We've had recommendations for The Aesthetics Centre, EstheClinic, Skin Lab Med Spa, Strip, Supersmooth and Wellaholic.
4. Glow for gold with a spray tan
It's hard to believe that it's possible to feel pasty when you live in the tropics. But every so often you just need that extra glow. We're not talking Kardashian-orange… more sun-kissed bronze. So wouldn't it be awesome to have that fresh, holiday look all year round? That's what spray tans are for, ladies! We think the trick is to keep it natural and close to your skin tone, and luckily, The Little Red Dot is brimming with tanning experts who won't turn you orange. We love Tan@Home, Airbrush Elite and Pink Parlour.
5. Say no to chipped nails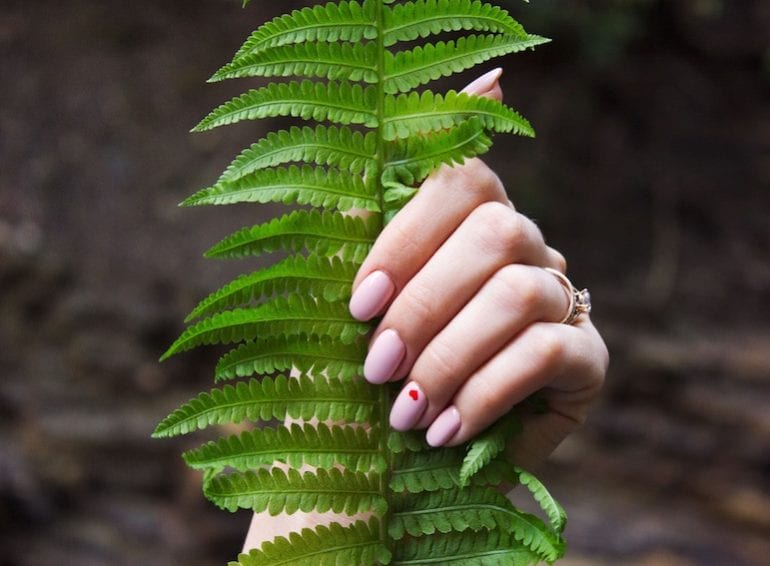 Is there anything better than plonking yourself in the chair at the nail salon and having someone physically clip, trim and buff away all your problems? We think not. And to top it off, your nails will be chip-free and looking lovely. This is the glory of gel nails. If you go to a good nail technician, you can expect your gel mani to grow out before it chips. You can go swimming, do the dishes and even dig in the dirt with the kiddos and it'll stay put. Check out this list of brilliant nail salons where you can even take the kiddos for a mini pamper session!
6. Tint those eyelashes and eyebrows
If you're not quite ready to be making semi-permanent changes to your face, try a good dose of colour. You could head to the beautician for a brow wax and tint, or a lash tint to make your eyes look brighter. Our go-to spot for a quick lunchtime fix is Benefit. You can book online and be in and out in under an hour (unless you fancy a quick peruse around the aisles of Sephora… one of our favourite past times). Sadly, a tint will only last a couple of weeks, but it is a relatively small investment and a good way to test out how you'd look after microblading or lash extensions.
7. Change up your hair colour
A simple tweak to your hair colour can often make you look much fresher. If you're a brunette, try adding golden highlights to soften facial features and make your hair look more voluminous. For ashy blondes, you could try adding a warmer tone to your next colour – think strawberry blonde, honey hues or buttery tones. You could also move away from block colour and try a current look, like dark roots and lighter tips or balayage highlights. We've saved you the heartache and rounded up our list of our fave hairdressers across the island.
8. Tame the mane (quickly) with dry shampoo
Got a greasy head of hair that's not been washed in a few days? Here's a beauty tip worth your time: try Living Proof's Perfect hair Day Dry Shampoo. Aim for the roots and spritz in short, sharp bursts, then let it sit for two minutes. Then run a brush through your mane to distribute the product evenly and remove that ashy grey powdered look. Style your hair as you normally would… or invest in a handful of hair bands to add a pop of colour to your look.
TIME-SAVING MAKE-UP TIPS FOR BUSY MUMS
It's been a few days since you've properly washed your hair and you're longing for five minutes to do more than just splash water on your face to freshen up. With a brand new bub at home, time spent getting yourself ready to go out pretty much goes out the window, which is why we're always keen to learn make-up hacks and hints. So get yourself looking and feeling just a tiny bit put together in no time with these make-up tips for mums.
1. Simplify your make-up
Only have the things you use regularly, so you don't waste time rummaging around in lipsticks you haven't touched since 1992. Use cream-based products that only require your fingers – rather than three different tools – to blend. Use the same product for your eyes, cheeks and lips. If you have the option, do your make-up in transit.
2. Fake it 'til you make it
Concealer is a girl's best friend and the best investment you can make as a new mum. Here's to no sleep for the next 18 years, so it might be time to start covering up those eye bags with some industrial-strength stuff. We like the NARS Radiant Creamy Concealer or tarte's Shape Tape Contour Concealer.
Here's our make-up and beauty tip for mums: forget trying to use three different brushes to achieve that flawless finish. All you need is your ring finger to dot and blend (gently!), and then watch the magic happen. You'll be transformed, almost as if you've been holidaying in Bali for three days when it only took you 30 seconds to get prepped.
3. Different (eyebrow) strokes
Unless you're #blessed with full-bodied eyebrows, you may need to lightly feather on some eyebrow pencil and get the unruly things in shape. Go with a pencil and spoolie combo, like Anastasia Beverly Hills Brow Whiz or Benefit's Goof Proof Eyebrow Pencil to make it easier on yourself. All those gel pots require time and precision that you just don't have right now. Just remember: in order for your eyebrows to look natural, they should be sisters, not twins. Now that's a make-up tip I wish my mum told me!
4. Invest in no-stain and long-last lipstick
Coco Chanel said, 'If you're sad, add more lipstick and attack'. And by attack, we reckon she's talking about the school run, doing the groceries and heading to the local soft play centre. So swipe on some red lippy (which takes all of two minutes, if you're being exceptionally careful) as a bit of a mood brightener. Kat Von D's Everlasting Liquid Lipstick is both smudge- and budge-proof. It's exactly what you need, especially if the little one is being restless and accidentally headbutts you in the face while they're strapped into the carrier. Think: no stains anywhere! We also like Fenty Beauty's Stunna Lip Paint for its stay-put qualities. Of course, no one will see it behind the face mask… but it will make you feel better!
5. Rosy and flushed with easy-swipe blush
Put some colour back into your life face with a handy stick cream blush. Nudestix's Nudies Bloom All-Over Dewy Color Blush is easy to swipe on to your cheekbones and tap and blend, or use the handy blending brush on the opposite side. This is so easy to use, and it's multi-functional, too. You'll be ready to go in next to no time!
So there you have it! Time-saving tips for busy mums in Singapore. Now, what will you do with all that extra spare time?!