Are you the classic frazzled mum in the mornings muttering apologies for your lateness at every turn? Here are our tips for getting yourself out the door on time even when you have no time.
If you're never on time for school drop-off/work/anything, we hear you. You can't do much about the curveballs your kids throw at you. Whether they're in the throes of potty training or they're obsessed with social media rendering them unable to move, it's a battle to get anything done. So, we've pulled together a few simple time-saving hacks for busy mums to get themselves out the door and off to work in one relatively clean, presentable, unfrazzled piece, while still arriving on time… most of the time.
Time-saving hacks for busy mums
#1 // Do as much as you can the night before
After you get the kids in bed, plan your outfit and lay things out. If your clothes need ironing, you might even get away with hanging them in the bathroom while you crank up the hot water during your shower. Pack your bag the night before and put your keys next to/on your handbag.
#2 // Do as much as you can in the shower
That includes brushing your teeth, washing your face and shaving. It'll all happen much more quickly if you do it under the jets (and see point 1 about using the shower as a substitute iron).
#3 // To do your hair fast, we have two words for you…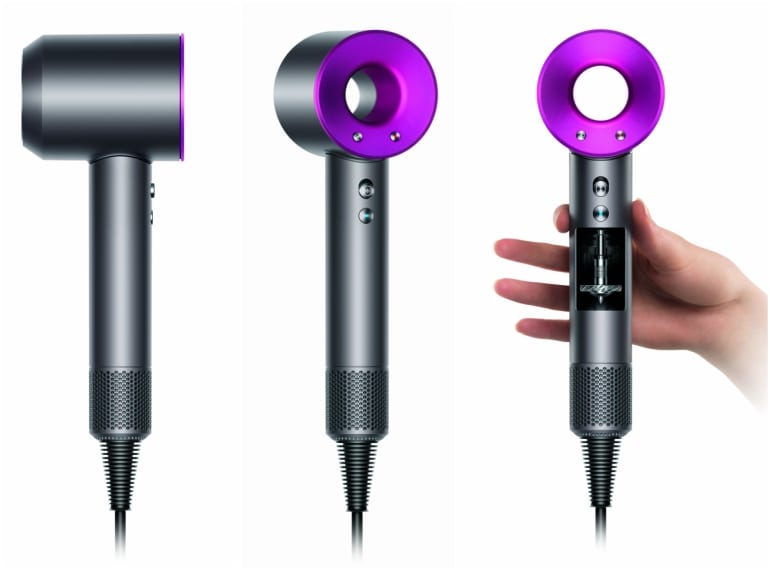 Dyson Supersonic. This is no ordinary hairdryer. Not only is it great for Singapore's humid climate, but clever engineering also makes it super fast. It's not the most affordable mum gadget, but if you think of it as an investment in your sanity, it's worth every cent. On days when you really can't squeeze in a wash, your two best friends are dry shampoo and a mum bun.
#4 // Simplify your make-up
Only have the things you use regularly, so you don't waste time rummaging around in lipsticks you haven't touched since 1992. Use cream-based products that only require your fingers – rather than three different tools – to blend. Use the same product for your eyes, cheeks and lips. If you have the option, do your make-up in transit.
#5 // Prep your breakfast
Many would say the simplest way to reduce the time spent on breakfast is to skip it, but that ain't helping any busy mum's energy levels later in the day. Cut up fruit the night before to snack on while you're doing your make-up, and for the kids' breakfast. Keep snacks (packaged snack bars, dried fruit and nuts, dry cereal) in the car or your handbag at all times. It's always better to eat something, no matter how dull it seems.
#6 // If you're the forgetful type, make a list…
… of everything you need to take with you that's not part of your standard routine (e.g. a meal for the office pot luck, mail you need to put in the post box). Sit the list on the top of your handbag, or write it as a calendar entry in your phone with an alert.
#7 // Keep it simple
We all like to look nice, but really, no one cares as much as you think they do! Especially those time-wasting kids.