Whether you're a fastidious photo taker or an impromptu snapper, making a photo book is the perfect way to treasure the thousands of photos languishing on our phones and cameras.
We love collecting memories of our kids when we're out and about. And thanks to Instagram and Facebook, these photos can live on the internet forever. But, isn't it ironic that we're the most snap-happy generation of all time, yet we never quite get around to doing anything with the photos we take? Well, that's about to change! Whether you're thinking of commemorating a special moment with loved ones, or want to give a personalised gift, we've tracked down tons of options for getting photo books made and sent to you here in Singapore. From super easy-to-use websites and fast delivery options to high-end finishes, here are some fantastic photo book options to consider!
Artisan Prints
If you're after a high-end, professional-looking book, Artisan Prints is for you. Turn your photos into a beautifully finished coffee table book, artfully bound and covered in soft fabric. There's even an option to collate your Instagram pics into a book. Photos can be uploaded online and then compiled using a simple drag-and-drop interface. A personalised and inexpensive gift for a loved one!
Pricing: Prices start from $39 for a soft-cover Instagram book and $168 for a hard-cover book
Lead time: Seven to 10 working days, with free two-day shipping to Singapore addresses
FotoHub
FotoHub offers loads of photo products, including the FotoJournal book or the more premium FotoStory, which has professional binding plus canvas or hardcover options. You can build your book online, or with nine outlets across the island you can visit one of their stores for help.
Pricing: Prices start from $35 for a soft-cover book and $60 for a hard-cover book
Lead time: Four to seven working days (not including shipping)
Photobook Singapore
For fantastic variety, you need look no further than Photobook Singapore. There are options for every budget, requirement and taste, with tons of ready-made templates at your disposal, or why not start your own book from scratch? You can add text and heaps of images using its own software too. Keep your eyes peeled for regular photo book discounts on its website.
Pricing: Prices start from $42.80 for a soft-cover book
Lead time: Depends on which delivery service chosen; priority shipping and production takes two to three working days. Express shipping and production takes five to seven days
Blurb
If you're not in a hurry for your photo book, or don't mind paying a bit for shipping, check out Blurb. Based in the US, this is our pick for the prettiest website, with a real designer aesthetic. You can even opt for a magazine-style photo book, or a flat-lay photo book with images spread seamlessly across a double-page spread. There are lots of options for layout tools, too. Either upload directly from Adobe InDesign, or use Blurb's own tools.
Pricing: Prices start from US$14.99 for a soft-cover book
Lead time: Four to five working days, then standard shipping takes around three weeks
Vistaprint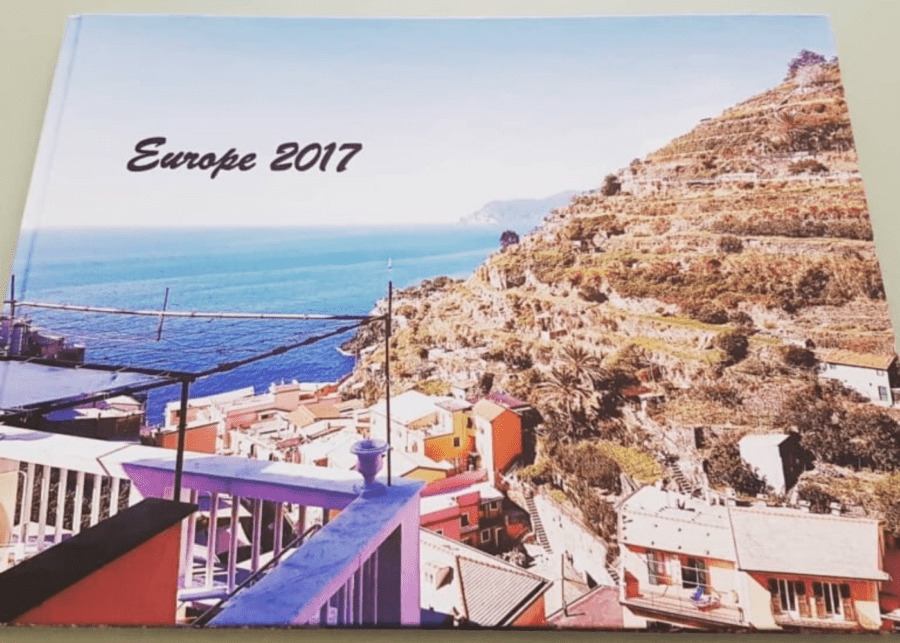 Another brilliant site offering plenty of photo products, Vistaprint offers a fuss-free, fast-turnaround service. You can get photo books printed in a variety of sizes (from teensy 13 x 10cm up to 30 x 30cm tomes), with different options for covers (linen, leather, photo) and matte or glossy finish for inside pages.
Pricing: Prices start from $26.39 for a soft-cover book
Lead time: Standard production and delivery takes 10 business days