Photo: Pexels
Trees, tinsel, turkey, snacks and Santa sightings: we've got everything you need for Christmas in Singapore – wrapped up and covered in fairy lights!
With so many festive guides coming out of HoneyKids HQ, we thought it only wise (almost as wise as the three wise men) to gather up all that merry fun and put it in one easy place. So settle down with a steamy cup of coffee (or a mulled wine!) and take a mum-time moment (and a break from moving that darn Elf on a Shelf) to read our ultimate guide to all things Christmas in Singapore…
THE ULTIMATE GUIDE TO CHRISTMAS 2023 IN SINGAPORE
1. Countdown to Christmas: Get an advent calendar or download an app!
To kick off your festive celebrations, you'll want to appease your excited little elves with an official Christmas countdown. Whether you want to go the traditional advent calendar route, or you're after a festive app or website to do the trick, we've got you covered.
2. Bring out the baubles and Christmas trees
Since the kids might not be visiting Lapland this year, you'll want to bring Santa's grotto to you. You'll want to find the perfect Christmas tree (either real or fake will do!) and decorate it with plenty of Christmas decorations. Go on, we know you want to fill your home with candy canes and cinnamon candles!
3. Keep the kids festively entertained
With Christmas Day inching closer by the minute, you're going to need plenty of bribery tactics during the Christmas school holidays to keep the kids in line. A meet and greet with Santa and a December-long threat of the 'naughty or nice' list usually works a charm. There are also some awesome family-friendly Christmas events happening throughout the month.
4. Plan your family feast (or order one in!)
If you're staying at home for Christmas in Singapore this year, then you'll want to know how to avoid all that cooking on Christmas Day. If you're happy to do the meal prep, then order the turkey, ham and all the trimmings in plenty of time. Or, skip the prep altogether and order a catered Christmas dinner to be delivered instead. Don't want to do the washing up either? Book yourselves in for a fabulously festive brunch, buffet or lunch – there's plenty to choose from!
5. Start your Christmas shopping
Aside from all the gifts for the whole family, you'll need some stocking fillers for the kids – from the babies through to the teens. We also have a few nice ideas for charitable gifts that mean the world to others, because, let's face it: most of us have enough stuff.
If it's baby's first Christmas, chances are you're itching to put bubba in an elf suit, hang a 'first Xmas' bauble and grab some gifts that mark this momentous occasion. And if you're still at a loss as to what to get the kiddos come Christmas morning? We've been busy helping Santa out this year and have come up with this rather handy HoneyKids Gift Guide too.
6. Get crafty and Christmassy!
Next up: Christmas crafts! Create your own pom-pom wreath, throw lots of glitter at a DIY bauble and then colour in your own Christmas gift tags. Then move on to DIY Christmas cards, 'cos we all know how hard it is to find affordable, lovely greetings cards in the shops). Make sure the craft kit is full before you get started: there's nothing more annoying than not having enough googly eyes when you rustle up a toilet roll reindeer.
7. Bake up a festive storm
Nothing says Christmas quite like a homemade mince pie, so we've got recipes aplenty for you to make your own traditional Christmas desserts. Want to get the kids involved? Whip up some easy Christmas party food and snacks too, and while you're waiting for your reindeer Rice Krispies to set, make yourself a delish non-alcoholic festive tipple. And if you don't have the time (or the inclination) to make your own Christmas treats? (S)no(w) problem: get your hands on a really decent Christmas hamper instead. Or, round up the elves and head to a cool Christmas market to nibble on all the yummy Xmas treats you need…
8. Settle in for a family-friendly Christmas flick or storybook
After all that shopping, cooking, decorating and kid-tertaining, we say snuggle up together for some feel-good family hangs. Before the kids' behaviour turns into a pantomime, tick off a day or two watching all the Christmas blockbuster movies for families (popcorn, peace and quiet? Yes please!), then round the day off with a lovely Christmas-themed bedtime read for them, and a holly jolly novel for you.
9. Book a Christmas ho-ho-holiday!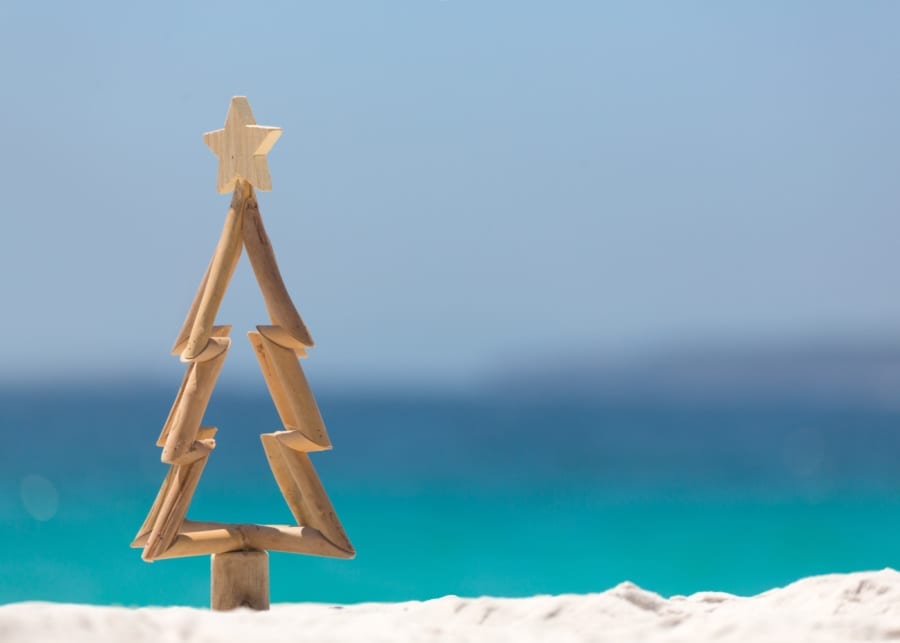 If after all that festive cheer, you still want to escape, then book yourselves a festive family holiday. Jet off to some of the ski slopes for a full-on winter break or some cool Yule destination this year! Prefer to stay home? Then celebrate Christmas 2023 with an easy-peasy staycation with the kids right here in Singapore. And if you want those 'tropical holiday' vibes, check out these islands in Singapore, plus all of the sunny beaches!
10. At the end of it all, just breathe
Whether you're a bit of a Grinch or you're cheerier than last year's HoneyKids Christmas party, the holiday season is always a stressful time. So we say, take some time for yourself and just breathe. It's the perfect tonic (along with mulled wine) to relax and destress, not to mention help you avoid feeling a bit blue if it happens to be your first Christmas in Singapore as an expat. And if Christmas isn't your thing at all, we've also pulled something out of the (non-festive) bag for you: alternative ways to spend 25 December…
Parents, you've totally got this. Take a bow for being oh-so-festively organised. And if you're not, then don't worry a jot. We know all about life lessons learned during the Christmas season. After all, before you know it, it'll be New Year's Eve, and you'll be ooh-ing and ahh-ing at the 2023 countdown fireworks. Bring. It. On!
We ho, ho, hope you all have a very merry Christmas 2023!