Catch Kermit the Frog, Miss Piggy and the other lovable characters from The Muppets in this classic movie! Photography: IMDB
Get into a festive mood with one of these family friendly Christmas movies, from The Muppets Christmas Carol to Home Alone too!
We're all about Christmas right now at HoneyKids HQ. Once we've popped into all the Christmas markets, sat on Santa's knee and stocked up on goodies for the Christmas feast, it'll be time to snuggle on the couch with the kids for a Christmas movie marathon. Here's what will be on our screens this festive season…
The best Christmas movies for kids and families
1. The Muppets Christmas Carol
What's Christmas without the Muppets? There's nothing better than watching a classic Christmas tale come to life with puppets and rockin' tunes. A million times better than the original, we think!
Watch on Disney+
2. Rise of the Guardians
If you have kids who wobble in their Santa beliefs, put on Rise of the Guardians and it'll sort that right out for another year or two. Heck, it even had us believing (not only in Santa, but in the Tooth Fairy, Easter Bunny, Jack Frost and The SandMan too)! It's so good, we've been patiently waiting for a sequel.
Watch on Amazon Prime
3. Dr Seuss' The Grinch
Introduce your kids to The Grinch – the cantankerous, furry and green creature who despises Christmas. But Dr Seuss reminds us that even an ice-cold heart can be melted at Christmas (all you need is love). Psst, though we love the live-action classic with the hilarious Jim Carrey (and Cindy Lou's awesome hairdo), we think the kids will prefer the animated version instead!
Watch on Amazon Prime
4. Home Alone
Our cheeky kids insist on an annual viewing of Home Alone – Macaulay Culkin was our kid hero back in the day, so we're more than happy to re-watch him slap his cheeks in that pose, copied by millions of kids in the '90s. Let's just hope our kiddos aren't as rambunctious as Kevin!
Watch on Disney+
5. The Polar Express
The Polar Express with Tom Hanks is so beautifully shot (with 3D life-like animation) that you'll be checking your own window for the magic train on Xmas Eve for sure. And, we're definitely inspired to take a train trip with the little ones next Christmas, too!
Watch on Amazon Prime
6. Frozen
As huge Disney fans, you can bet we're definitely including Frozen and Frozen 2 in our line-up of top Christmas movies for kids! Sure, the films might have nothing to do with Christmas, but both films are great movies packed with heartwarming messages and adorable characters. We just can't Let It Go.
Watch Frozen on Disney+
Watch Frozen 2 on Amazon Prime
7. A Christmas Carol
Ebenezer Scrooge certainly knows how to put the bah into humbug, and Jim Carrey's 2009 version is our favourite of all. We all know the story, but watching A Christmas Carol in a 3D computer-animated style really is quite fun. But: a little scary for very small people.
Watch on Disney+
8. The Santa Clause
Cosy up on the couch with this classic kids Christmas movie featuring the lovable Tim Allen as he steps into the role of Santa Claus. The kids might just start thinking Dad's turning into Santa, too! (Psst, if you can't get enough of the movie, watch its sequel for more hilarity.)
Watch on Disney+
9. The Nightmare Before Christmas
Of course, we can't leave out Jack Skellington, the Pumpkin King of Halloween Town! This alternative, dark stop-motion animated musical film might be slightly less holly and jolly, but is definitely one of our favourite Christmas movies to watch with older kids. Psst, it's good to save this in the bank for Halloween next year, too!
Watch on Disney+
10. Klaus
This animated feature from Netflix was nominated for an Oscar, which says a lot about how good this movie is! A sort-of origin story of Santa Claus, AKA Klaus, a large, reclusive, bearded man living in Smeerensburg, an isolated island town. He also happens to be very skilled in making toys. With help from postal carrier Jesper, Klaus slowly grows into his role as the bearer of gifts for kids. This film will surely warm people's hearts – yes, even the cold-hearted ones!
Watch on Netflix
11. A Charlie Brown Christmas
While everyone's all jolly and festive this Yuletide, Charlie Brown is down in the dumps (yes folks, seasonal depression is a real thing). To make him feel better, Lucy suggested that he put up a Christmas play… which, unfortunately, didn't go well as she thought it would. Don't worry though: this Xmas disaster manages to turn around into a Xmas delight.
Watch on Apple TV+
12. Rudolph the Red-Nosed Reindeer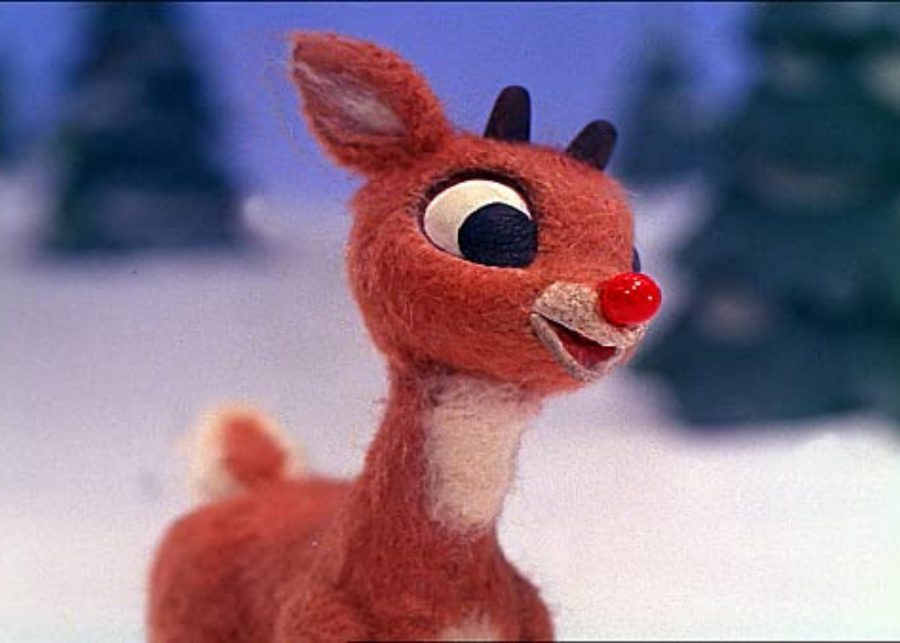 Is it even Christmas if you don't watch this timeless classic at least once this season? This claymation movie tells the tale of Rudolph, who was ostracised by family and friends for being different. There's a very good lesson to be learned at the end of this movie, but we won't spoil it here. Gather the family together for this goodie!
Watch on YouTube
Love this list of Christmas movies for kids? Check out these festive storybooks too!