Exclusive events, limited edition merchandise, movies and magic - here's how to celebrate Disney's 100th anniversary in Singapore!
Have you (still) got Frozen fever in your household? We love Disney here at HoneyKids HQ, from the movies to the toys to the merch! With the magical brand turning 100 this year, we wanted to explore all things Disney in Singapore. From revisiting all of our  favourite Disney films to purchasing all the limited edition merchandise, here's the lowdown on how to celebrate Disney's 100th Birthday!
1. See and hear real life Disney Princesses at 'Disney Princess – The Concert'
26 – 27 November 2023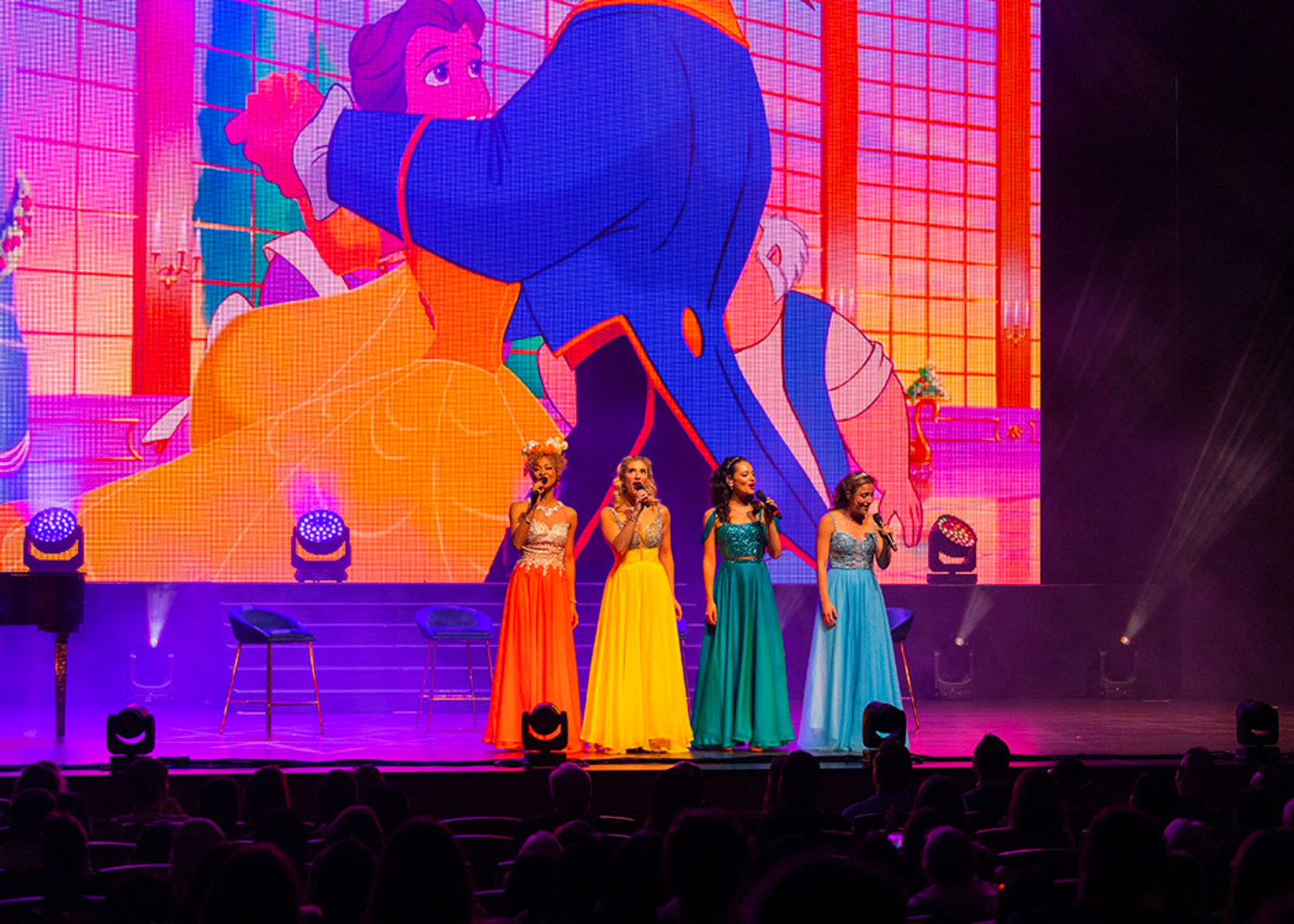 Disney Princess – The Concert will celebrate the music of every Disney Princess, performed by Broadway and television stars Aisha Jackson ('Anna' in Frozen), Anneliese van der Pol ('Belle' in Beauty and the Beast and 'Chelsea Daniels' on the Disney Channel's That's So Raven) and more! The setlist includes popular Disney tracks "How Far I'll Go," "A Whole New World," "Colors of the Wind," "Part of Your World," "Let It Go" and more. Tickets from $78.
2. The Disney Immersive Experience
Do you love Ariel, and have you ever wanted to feel like you are part of her world? Now you can be, in this very cool experience where you are surrounded by millions of bubbles! Our little ones love a bubble machine at the best of times, but this looks next level… we can't wait to visit the Disney Immersive Animation Experience in Singapore!
3. Watch all the Disney films (again!) on Disney+
Disney+ is home to the whole collection of Disney movies, short films, and series! We can't go past Frozen. It's one of our favourite girl-power movies (who needs a prince to save you when you have the love of your best friend and sister?). It is undeniably magical – who can forget the lyrics to Let It Go, as Elsa swirls ice from her fingertips? We have a whole plethora of favourite Disney films. Get inspired, and have a Disney movie marathon!
4. Shop for Disney-themed toys in Singapore
If you head over to Shop Disney, you'll find an abundance of Disney-themed toys, plushies, dress-up outfits, collectables, and even pyjamas! If online isn't your thing, then head to a toy shop to have a browse. Stores like Toys R Us have entire toy sections dedicated to Disney. From Barbie dolls to dress-up costumes, there is a Disney toy for every budget. You'll find plushies, pencil cases, and even board games!
5. Build all the LEGO sets celebrating Disney 100!
We are obsessed with Lego, and there is something extra special about the Lego Disney 100 sets that include rare and limited edition Lego Minifigures of all of our favourite Disney characters. We were lucky enough to build The Enchanted Treehouse (which is much more challenging than it looks!). This set sparks hours of fun, imaginative play with thirteen amazing Disney Princesses all in one set!
We also loved building the 'Up' House with its brightly coloured balloons, and this set is all about the details. Just take a peek at Russell's Wilderness Explorer badges and his backpack with all its knick-knacks! Inside the house, you'll even find Carl and Ellie's wedding photo on the wall (cue sobs!) Little ones will love the Disney 100 Duplo, including a toddler-friendly version of the magical Disney Castle!
6. Shop til you drop on limited edition Disney merch
Disney-fy your outfits with limited edition merch from luxury brand Coach (just look at this bag!) You'll find more casual tees from Uniqlo, featuring classic Mickey Mouse prints. There's also a collection of elegant jewellery from Pandora – our favourite piece is the super cute Cinderella coach!
7. Book a trip to Hong Kong Disneyland for the opening of Frozen World
Opening 20 November 2023
Have you got little Frozen fans in your house? It's finally time to start planning a trip to Hong Kong Disneyland to be first in line at Frozen World! Check out our Guide to Hong Kong Disneyland for more info!
8. Book your tickets to Disney on Ice: 100 years of Wonder
Disney is turning 100, and as superfans of all things Disney, we are super excited to share that Disney on Ice is returning to Singapore with a new show celebrating 100 years of Wonder! With beloved characters from all your favourite stories brought to life on the ice, buy all the merch and get ready to sing all the songs in the ice-tastic extravaganza!
When: 9 – 17 March 2024
Where: Disney on Ice: 100 Years of Wonder, National Indoor Stadium
9. Book ahead for the Disney Cruise!
The Disney Cruise Line is coming to Singapore in 2025 – details are scarce at this stage, but watch this space for prices and itineraries!
A dream is a wish, and we're wishing Disney a happy 100th birthday!