Here's your chance to be a kid again! Hop into our time machine and celebrate all things Disney with our roundup of the best Disney films ever! From the oldies to modern-day faves.
Once upon a time (1923, to be exact), in a land far away, a humble cartoon studio called Disney Brothers Cartoon Studio was born. It started to create animated short films to entertain the young and the young at heart. Its animators worked day and night, merging ink-drawn toons with melodies and bringing them magically to life. All to bring a smile to our faces. Little did the hardworking animators know that their magic of storytelling would live on for another 100 years. And kids (young and old) around the world would be entranced by its magic spell forever! The End. Does that narrative-style sound familiar? Psst, it's a true story!
This year marks a momentous time in the history of children's entertainment because that very cartoon studio, now called The Walt Disney Company, of course, turns a whopping 100 years old!
Our all-time favourite Disney films
Many of us at HoneyKids HQ witnessed the renaissance and evolution of Disney films. From the best storylines, personifying things around us (like never before), cracking us up with unparalleled comedy and surprising us with better depths of animation. What an incredible journey it has been in the history of storytelling! Here's a testament to all that Disney means to our teamies and why we all happen to be young at heart…let the time roll begin!
1950 – Cinderella
When I was younger, I watched Cinderella with my sister almost daily. I loved the idea of "killing them with kindness" and wished I had animal friends to help me with my chores.
-Sufyan Saad, Lifestyle Writer, HoneyKids Asia, Singapore
1951 – Alice in Wonderland
Having read the abridged version, I was really into Disney animation because I could visualise Alice's adventures in this fantasy world. I'm also a huge fan of both the live-action Alice movies as well!
-Esther Chung, Creative Services Manager, HoneyKids Asia, Singapore
1963 – The Sword in the Stone
The Sword in the Stone is why I was fascinated with magic spells and potions as a kid. I must have conjured tons of magic spells with fantastical hopes of transforming my brother into a frog. Different story, but none of them worked. This film had unique spells with rhyme that were super fun to recite – "Higitus figitus migitus mum, Prestidigitonium!" And another – "Hockety pockety wockety wack. Odds and ends and bric a brac!"
-Rohini Gomez, Junior Lifestyle Writer, HoneyKids Asia, Singapore
1970 – The Aristocats
'The Aristocats' has been my all-time favourite since I was a little girl. I thought them to be the chicest cats I had ever seen and wondered what it would be like to explore the streets of Paris like them. The film maps the culture, music and geography of France so elegantly through its plot, which I found amazing. These were the initial works of Disney that were hand-drawn by ink artists, and it's this artistry that I found mind-boggling! Can't get over the details even today! The film is also the reason why I have such an interest in creative and performing arts, including Jazz music, illustration and a love for everything that is French. All in all, the film is a sheer work of art!
-Rohini Gomez, Junior Lifestyle Writer, HoneyKids Asia, Singapore
1973 – Robin Hood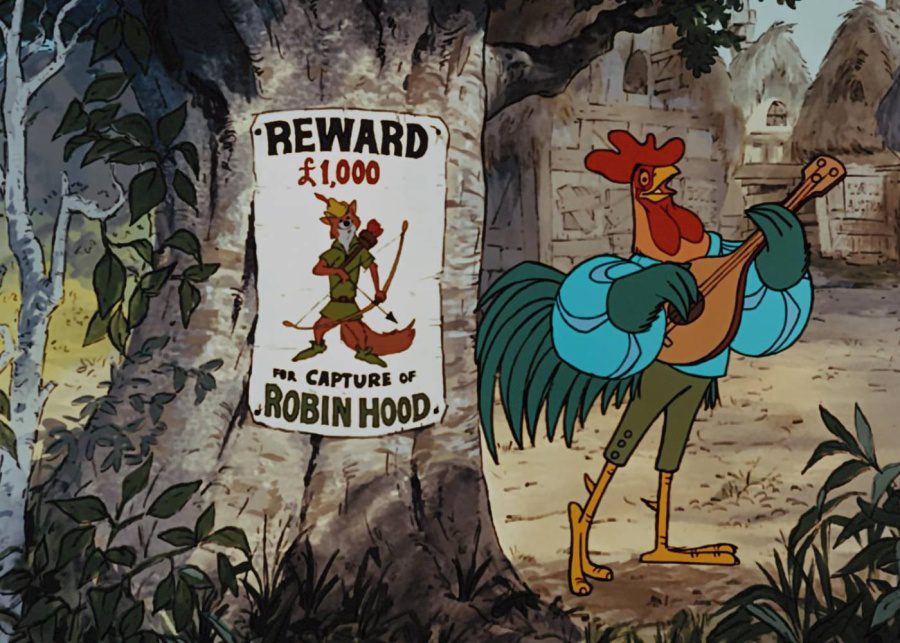 I grew up watching this stuff when I was in my teens. I had memorised the scores from all the classics back then. If I were to pick my favourite Disney film, it would have to be Robin Hood (1973). It has the classic theme – good prevailing over bad and love over greed, told with delightful animation characters from the animal kingdom. My favourite character is sooky King Richard, played by Peter Ustinov.
-Dawn Gager, Regional Finance Manager, Honeycombers, Singapore
1988 – Oliver and Company
I loved the idea of travelling the world through animation. And nothing like making the trip with a bunch of furry friends. Oliver and Company was a fave because it showcased every facet of life in a big city, New York, in this case. The polished high streets, the dark and littered back alleys, even the dusky suburbs – the film had it all! The fast-paced city comes to life with a bunch of mongrels running about the streets in a high-action-packed plot with the cutest kitty, Oliver. And to think the storyline is a twist on Charles Dickens's classic Oliver Twist – mind-blown! If you think you've heard the best of Billy Joel through his music records – in my books, this film featured some of his best!
-Rohini Gomez, Junior Lifestyle Writer, HoneyKids Asia, Singapore
1989 – The Little Mermaid, 1991 – Beauty and the Beast
We are huge Disney fans in our house. Growing up, I loved The Little Mermaid and Ariel's sense of adventure and doing things her own way, exploring outside what was familiar to her. I also loved Beauty and the Beast and Belle's love of libraries and reading. I think both of these might have played a part in inspiring me to travel and explore the world, and I've ended up living in Singapore!
-Amanda Broad, Lifestyle Writer, HoneyKids Asia, Singapore
I've always loved being in the water since I was a child (I can spend hours in the swimming pool). Naturally, Disney's The Little Mermaid struck a chord. I used to fantasise about being the fastest swimmer if I had a tail and fins.
-Esther Chung, Creative Services Manager, HoneyKids Asia, Singapore
1992 – Aladdin
I loved Disney growing up (and still do!), and there're so many classics that have a very special place in my heart. Choosing a favourite is pretty impossible, but if I had to, it would be Aladdin. I loved dressing up as Jasmine and singing along to the songs, and my absolute favourite character was Robin Williams as the Genie. I spent many a weekend watching this with my family growing up and probably will continue to do so with my own daughters. That's what I love the most about Disney – it's timeless.
-Kate Noble, Editor, HoneyKids Asia, Singapore
The Disney Renaissance era is close to my heart as I grew up with those movies. The Little Mermaid, Beauty and The Beast, The Lion King, Pocahontas, Mulan… these are some great gems. You cannot ask a mega Disney fan to pick a favourite. But if I really had to, it's Aladdin. That's right, I rewatched my VHS tape to death. It's got the Disney template of great animation, songs, and characters that definitely transports you to a whole new world… But I was also mesmerised by the fluid and magical visuals of The Cave of Wonders, the climax when Jafar turns into a genie, and the picturisation of each song. And who can forget Robin Williams' phenomenal voice acting for Genie?
-Nicole Nithiyah, Associate Editor, Honeycombers, Singapore
1993 – Nightmare Before Christmas
When I was a kid, I was always into stories and shows that were a little bit on the eccentric or outlandish side. Sure, I loved the usual Disney princess movies like The Little Mermaid, Sleeping Beauty, and Mulan. But I've got to say my top favourite was (and still is) The Nightmare Before Christmas. It's got the perfect blend of magic and dark fantasy. And while it's a little freakier than Disney's usual cheery films, it still ends on a happy note. It even teaches kids some important lessons: embrace who you are, don't be afraid to try new things, and it's okay to fail sometimes.
– Samantha Yeo, Senior Lifestyle Writer, Honeycombers, Singapore
1994 – The Lion King
My all-time favourite is The Lion King, and if anyone says any other Disney movie is better, they're wrong! (just kidding… kind of). The Lion King is one of the main reasons why I love animals and nature so much – there's no better way to teach kids (and adults) about the beauty and delicacy of the environment, and of course, the Circle of Life. Not to mention, you feel ALL THE FEELS from start to finish (I can cry on cue just thinking about Mufasa…). The fact that it is so timeless, and still so loved by kids today, just proves that it's the best Disney movie ever. The end!
-Louise Newsham, Editor, Honeycombers, Bali
1996 – The Hunchback of Notre Dame
Can I just say that the soundtrack for this animation is AMAZING? While I like the storyline, I love the music even more.
-Esther Chung, Creative Services Manager, HoneyKids Asia, Singapore
1996 – Toy Story
1996's Toy Story was one of my favourite Disney films. As an only child, growing up with toys was the next best thing to spend time when my mom was working. It allowed me to tap into endless possibilities of storylines, imagination and creativity. Being able to see how toys come to life and have their own interaction, emotions and storyline just made me appreciate my toys even more. What makes Toy Story even more memorable is that the movie isn't just for kids, but it can tug at my heartstrings no matter how old I get (yes, I'm sentimental like that, I still keep my Woody and Buzz figurines even after all these years!).
– Marcus Khoo, Digital Manager, Marketing and Content, Honeycombers, Singapore
Entering the 21st Century of Disney
2007 – Ratatouille
As a child, I never was into animated movies (weird child for sure, lol)! Until I watched Ratatouille. I love food, and this movie, in my opinion, is the best movie about food! Remy's willingness to not give up on his passion, to fight and be selfish about his ambition and to take failure willingly, to learn, to move forward and grow is heartwarming! This dialogue from the movie is all heart -"Good food is like music you can taste, colour you can smell. There is excellence all around you. You need only be aware to stop and savour it"- Chef Gusteau.
-Khushi Raj, Account Manager, Honeycombers, Singapore
2009 – Up!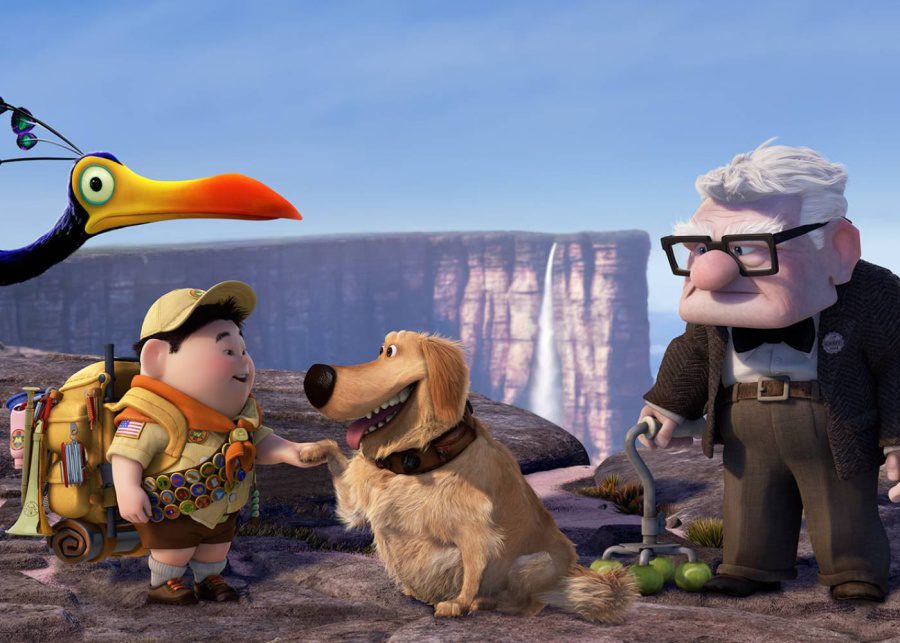 I loved Up! I instantly connected with the dream of travelling the world, but life comes in the way. I was mesmerised by the house flying away tied to thousands of balloons, and persistent little Russell was just so adorable. It's a joyful, life-affirming movie and leaves a big smile on your face!
-Megha Singh, Community Manager, Launchpad, Singapore
2013 – Frozen, 2016 – Moana
My kids also love Disney movies, like Moana and Frozen. I love that we're seeing more cultural diversity in the films, and it's so awesome to see heroines saving themselves and each other rather than the usual rhetoric of the handsome prince and happily ever after. And what is a Disney movie without music? Some of the catchiest tunes ever come from Disney films!
-Amanda Broad, Lifestyle Writer, HoneyKids Asia, Singapore
2020 – Mulan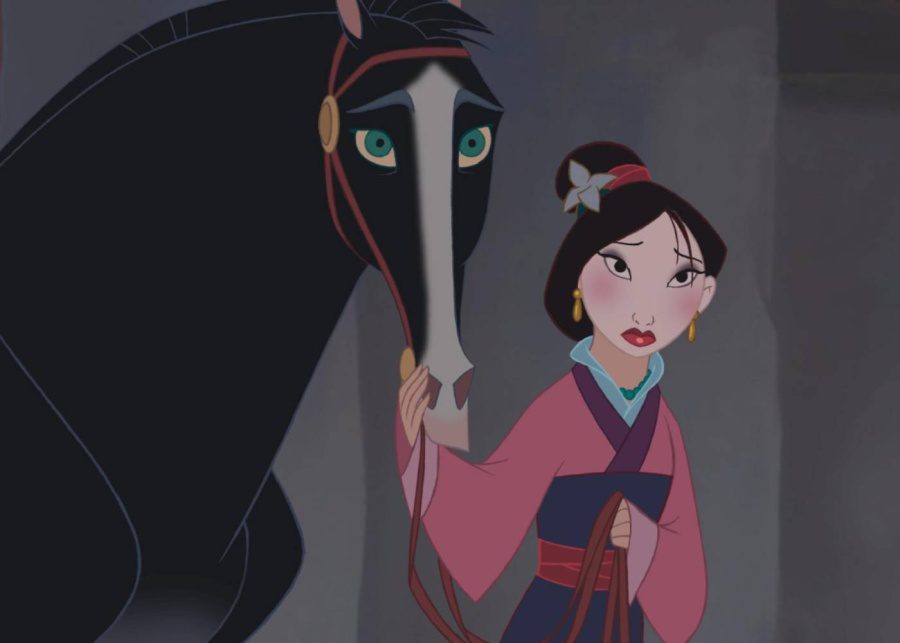 I am a huge DISNEY fan & would love to share that my favourite movie is Mulan. Out of all the Disney Princesses, she was someone who showed confidence in herself while being empathetic and displayed moments of vulnerability and strength – the movie had a great balance of what a true individual should be like while displaying Asian upbringing nuances perfectly. I still watch the movie all the time, and it always brings tears to my eyes, both happy and sad. Every time I reach a challenging course in my life, I ask the age-old question, "What would Mulan do?".
-Natasha Oh, Head of Sales & Fulfilment, Honeycombers, Singapore
Another Disney animated film that I love is Mulan. There's a quote by the Emperor of China that I hold in high esteem: "The flower that blooms in adversity is the most rare and beautiful of all." As you can see from my selections, I'm all for overcoming the odds and emerging triumphant.
-Sufyan Saad, Lifestyle Writer, HoneyKids Asia, Singapore
2021 – Encanto
As much as I love classic Disney, what has been super exciting to see in recent years is the depth and breadth of representation. Everything from Raya and the Last Dragon, Soul, Bao to Turning Red has brought so many different stories and experiences to the forefront! But Encanto is probably my favourite because it was such a nuanced exploration of relationships – something that is super important where I'm from! I also, of course, LOVED the music, including "We don't talk about Bruno"! I even named two of my foster dogs after the movie – Bruno and Mirabel.
-Kopal Manglik, Community Manager, Launchpad, Hong Kong
And there you have it! From our HQ to you, Happy 100th Birthday, Disney! Looking to join in the big birthday bash? Let us know your fave Disney movie of all time! 
Lead image: Patricia Ferreira via Unsplash