Adopt, don't shop!
Are you thinking of expanding your family to include a four-legged member? We've sniffed out the very best animal rescue shelters around Singapore.
If you've exhausted the pet cafes of Singapore and the kids aren't buying your suggestion that a small pet is best for small people, it could be time to start thinking about adopting a dog or cat! Of course, it's a huge added responsibility. In fact, we might say it's almost like having another kid. You have to clean up after them, feed them daily and take them out on walks occasionally. But, we love our kids – furry or not. And, instead of purchasing a cat or dog, we'd much rather rescue one from an animal rescue or pet adoption centre around Singapore. Before you do, read on to find out what you need to know before adopting a pet in Singapore, and where you can give one a forever home!
What you need to know before adopting a pet in Singapore
Know your responsibilities
With the best will in the world and the promises from the kids that they are going to look after the new arrival, we all know it'll be us that ends up with the lion's share of the responsibility. Especially when it comes to feeding, walking, cleaning up after and playing with the pooch or kitty. And like small children (and big children), puppies and kittens certainly know how to make mischief: patience is needed by the bucketload. Investing time in your pet is vital to make sure they learn some social skills and basic etiquette (like not peeing on your couch).
There will be expenses
Adopting a pet is far less expensive than buying an animal here in Singapore (please don't buy here: the cute furry bundles are often from puppy farms and less than savoury origins). Aside from the initial outlay for adoption fees, food, toys, beds, leashes and more, there's also the cost of having your animal microchipped, licensed, neutered and brought up-to-date with injections. Many of these costs will be ongoing, so make sure you manage your budget accordingly. If you are intending to move overseas at any point, you also need to factor in pet relocation costs, which can run into the thousands.
Where to adopt a pet in Singapore
1. SPCA (Society for the Protection of Animals)
The SPCA takes in more than 300 dogs, cats and other pets a month. And just a quick glance at its adoption gallery of sad-looking eyes is enough to make us want to rush down and adopt them all. The SPCA is also part of an amazing initiative that has changed the rules on certain breeds approved to live in HDBs, so you'll be able to see if the pooch you're interested in adopting is suitable to live in your home.
SPCA, 50 Sungei Tengah Road, Singapore 699012
2. ALL (Animal Lovers League)
Animal Lovers League (ALL) is a registered animal charity and home to around 500 dogs and cats. That is a ton of abandoned animals looking for a new home, but thankfully, ALL has a strict no-kill policy. The animals that end up being rescued will stay at the centre until their new families come along to find them, no matter how long that takes.
Animal Lovers League, The Animal Lodge, 59 Sungei Tengah Road, Block Q, #01-29, Singapore 699014
3. Mutts 'n' Mittens
Make room in your home and your heart for a mutt or a mitten from Mutts 'n' Mittens. As well as (fully air-conditioned) boarding for existing pet dogs and cats, you can also adopt, foster or sponsor a pooch and kitty of your fancy. This pet boarding facility helps sustain their business with a difference, and they're open for volunteers to join their community!
Mutts 'n' Mittens, The Animal Lodge, 59 Sungei Tengah Road, Block B, #01-03/04, Singapore 699014 and 175 Guillemard Road, Singapore 399721
4. ASD (Action for Singapore Dogs)
ASD has been providing a second chance at life for man's best friend since December 2000, with its Adoption and Rescue Centre (ARC) opening its doors in June 2007. ARC now has room for up to 100 dogs to be rehabilitated and re-homed at any one time, and also runs a boarding program and dog training program. A look through its current adoption gallery includes doggy darlings of all shapes and sizes, and if you have a place in your home for a furry friend, then you will find the perfect companion at ARC for sure.
ASD, 80 Lim Chu Kang Lane 1, Singapore 718911
5. VFA (Voices for Animals)
VFA is a safe haven for retired breeding dogs (discarded by the horrifying puppy farm business). Most of the residents are small pedigree dogs who have never had a human to call their own. Adoption drives run every so often so you can go along and meet all the pets looking for a family.
VFA, 11 Pasir Ris Farmway 2, Singapore 519326
6. Pets Looking For Adoption
If you're considering adopting a pet in Singapore, check out the Pets Looking For Adoption Facebook page where you can click on endless photos of pets all needing a new home, including unwanted bunnies, chinchillas, terrapins, birds and more (the odd lobster has been known to pop up!). If your kids are pestering you for a pet, then give the pet shops a wide berth and see if your new friend is on the adoption list instead.
Pets Looking For Adoption, online
7. SOSD (Save Our Street Dogs)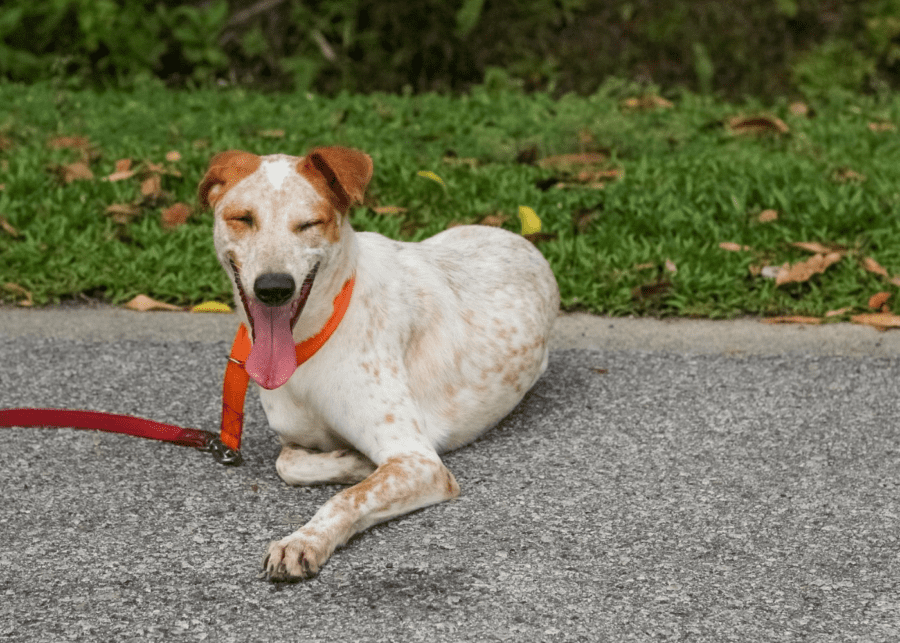 The SOSD work tirelessly to save as many Singapore strays as they can from culling and abuse. And, they also educate the public on misconceptions that cross-breed dogs are ferocious, dirty and second-class to pedigree breeds. Street dogs, no matter what their genetic make-up, can be loyal, wonderful pets who will be forever grateful for a home and the love that goes with it. Do have a look at the adoption gallery if you are thinking of adopting a pet, or maybe even foster one of the many beautiful street dogs who are so very deserving of a place to call home. Pet owners can also sign up for the Healing Paws volunteering program to bring comfort to people through Animal-Assisted-Activities – after all, who doesn't feel better after a little cuddle with a lovely pooch?
SOSD, The Animal Lodge, 59 Sungei Tengah Road, #01-42, Singapore 669014 (by appointment only)
8. Causes for Animals
CAS is an animal welfare charity providing support to strays and unwanted pets across Singapore. It works closely with other animal organisations and strives tirelessly to help local street dogs and cats. Other than its stray management program, it also houses pooches and pups for adoption as well as helping with adoptions from other shelters across Singapore. Plus, alongside the many sleek and scruffy faces on its dog adoption gallery, it also has some kitties also in need of new homes to call their own.
CAS, The Animal Lodge, 59 Sungei Tengah Road, Singapore 669014 (by appointment only)
9. The Right To Live SG
If you are thinking of adopting a pet, but are bamboozled by which shelter to start with, we can personally recommend the good folk and the array of pooches at The Right to Live. The non-profit centre is home to 120 abandoned dogs of all ages, shapes and sizes. If you have some cash to spare, the shelter is always looking for $10 donations that will feed a pup for three days.
The Right To Live SG, 59 Sungei Tengah Road, Block S, #01-37/38/39/40, Singapore 699014
10. Exclusively Mongrels
We adopted our own Singapore Special, Luna, from Exclusively Mongrels and honestly can't imagine life without her. Our garden will never be the same again, and we've lost the odd corner of furniture to her teething stage, but she really is the best puppy ever there was. The rescue team at Exclusively Mongrels have no permanent premises and relies on kind-hearted souls to foster pups and grown-up dogs who are rescued often from impending doom at the AVA or from the streets around Singapore. The team literally work around the clock matching Singapore's mongrels with new families, and we, for one, are so happy we started following them on Instagram. That's where we found Luna: it was futile to even try and resist!
Exclusively Mongrels, online.
11. OSCAS (Oasis Second Chance Animal Shelter)
Dog lovers, you can check out OSCAS. The organisation was started in 2004 by two good friends after a night of feeding stray dogs in Changi. Today, it's a registered charity and non-profit dog shelter in Singapore that rescues dogs from the streets or from being culled. There is an adoption procedure you have to adhere to if you're interested to give one of the shelter dogs a home. This includes bonding sessions with the dog and home visits. Give them a chance – these dogs may be the best companions you'll ever have. If you can't adopt, you can help OSCAS out by contributing financially or with in-kind donations.
OSCAS, The Animal Lodge, 59 Sungei Tengah Road, Block R, #01-33, Singapore 699014
12. KiSS (Kitten Sanctuary Singapore)
Did you know there's a place near Kampong Glam where you can see cute cats and even adopt them? KiSS is a registered non-profit Animal Welfare Group that advocates for lifelong adoption. Volunteers work together on the education, rescue, and adoption of cats and kittens. The group is also the first (and only) neonatal kitten nursery and kindergarten. There are over 20 sociable and little-box trained kitties that are waiting for their furever families. Interested? Just book an appointment and have a look yourselves.
Kitten Sanctuary Singapore, 737A North Bridge Road, Singapore 198705
13. Cat Welfare Society
Cat person? The Cat Welfare Society is going above and beyond in helping the domestic and community cats of Singapore. In the last 10 years, there has been an average of 10,000 cats per year culled here in Singapore. Truly a staggering number to contemplate. The Cat Welfare Society is doing all it can to change this awful statistic through sterilisation, education and adoption programs. Have a look at its adoption gallery if you feel that you can give a cat its purr back by joining your family (how can anyone resist ginger Pudding, pictured above? Those eyes…).
Cat Welfare Society, online.
14. Project SOKS (Save Our Street Kittens)
If you're a cat lover, Project SOKS have plenty of tiny cats searching for new families to love them. Two-woman band Claire Forbes and Julia Leimanis started Project SOKS when they discovered a need in Singapore for specialist neonatal care for orphaned and sick kittens. Their main focus continues to be on rescuing and rehoming abandoned or stray kittens in addition to offering trap, sterilize and release services for adult cats, in conjunction with the Cat Welfare Society (Singapore).
Project SOKS, online.
Psst, can't adopt but you want to help?
There are other ways that you can help if you are unable to adopt a pet in Singapore. For starters, you can sponsor a dog in the Trap-Neuter-Release programs to control the number of stray dogs on the island. Fostering is also a great scheme that most of the shelters run, so that you can get your furry fix without the lifelong commitment of permanent ownership. It is also an ideal way to see whether your family really do want a pet! Plus, we know many families that went on to adopt their foster fur kids after that.
Volunteering to help out at the centres and through stray feeding programs is also another rewarding way to assist. Not to mention, sponsorship and donations are also gratefully received as many of these organisations are independently funded. The shelters also rely heavily on fundraising and the generosity of the public to keep their good work going, so every donation, no matter how large or small, is going to go to a very worthy, wonderful cause.
See you at the animal shelter soon!