Illustration: Julia Azron
We dish the dirt on what would put a smile on our dials this year, AKA what us mums really want for Mother's Day (spoiler: it's not expensive gifts!)
Motherhood is a rollercoaster. Despite all of the sleep deprivation, crazy pregnancy stories, crazier birth stories, toddler tantrums, childhood ups and downs, and teenage angst, it's still the best job in the world. And if there's ever an occasion to get a much-needed thank you for all that we do, it's Mother's Day. A bit of extra love, lots of cuddles, and perhaps some pressies – let's run with it, ladies! The HoneyKids mums get together to chat about what we really want for Mother's Day this year.
WHAT MUMS REALLY WANT FOR MOTHER'S DAY
Chris, mum to Evie, Louis and Darcy
"I would love a sleep-in, but I probably should keep this request to be REALISTIC! So, instead I'd love breakfast in bed, a homemade card and no squabbling! …for at least the morning. If money was no object, would a trip to Italy be too much to ask?"
---
Kate, mum to Jess and Sienna
"It's been a whirlwind year for my family, so I just want to spend the day together – as a four – somewhere outdoors. A pancake breakfast wouldn't go a miss either…and a lie-in (but that's probably pushing it!)".
---
Amanda, mum to James, Emily and Sophie
"My husband is an excellent cook, so I'm really looking forward to a full English breakfast and maybe a cheeky croissant! I love the hand made cards from the kiddos; they are always my favourite gift. Pressie-wise, I'm very easy to buy for! I've got my eye on a Dyson Airwrap and was just gifted beautiful new PJs from the team at Rawbought, so I'm very lucky in the gift department already. Time with the fam and a swim in the afternoon would be a lovely end to the day."
---
Esther, mum to Hadrian
"Half a day of alone time would be great! No baby, and yes, no husband. Just me, myself, and I to (finally) hit the gym, enjoy a fancy three-course meal, and catch up on Indian Matchmaking."
---
Rohini, mum to Mark and Shaun
"I would love to start my day by burying away my calendar, mobile phone and Fitbit! Once that's taken care of, some much-needed pampering and fussing over from the brood and great food to tuck into would be welcome! I'd also love to spend my day with my feet up, sipping on a few tipples whilst binge-watching Netflix all day by the pool. Dreaaaaaam!"
---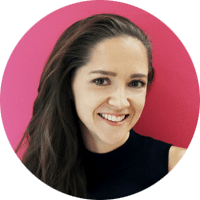 Angela, mum to Marcel and Xavier
"I think my boys are more excited about Mother's Day than I am! They are planning breakfast in bed, hopefully, coupled with a little pressie (I have my eye on some new perfume!). After which, our day will descend into the usual mad dash to all the boys' Sunday sports commitments, but we will make sure to have a lovely family dinner to bookend all the busy!"
---
May, mum to Abigail and Amelia
"This year, I want to enjoy quality family time as a family. My ideal day will be sleeping in, then having a peaceful day out without squabbles from the kids and enjoying a leisurely brunch. We will just do whatever we want to at the spur of the moment and take a break from the busy day-to-day life!"
---
Jasmine, mum to Jack, Lynn & John
"All I want for Mother's Day is to do nothing. Enjoy my me-time and catching up on drama with no disturbance, like a couch potato."
---
Megha, Mum to Ayaan & Amaan (Yes, I was that lazy and changed only one letter in the second kid's name!)
"I am very high maintenance, so what I want is a surprise staycation in Sentosa! Capella or W – with a big balcony offering unblocked sea views, breakfast in bed, a massage, lots of flowers and cake – which we all dig into with our spoons – while watching a movie on TV of MY choice! Oh, and shopping (alone) in one of the many lovely Sentosa boutiques!"
---
Dawn, mum to Gemma and Tessa
"The ultimate Mother's Day for me would be to have a lie-in and a late breakfast. Avo on sourdough with feta sprinkled on top and a good coffee, thanks! This would be followed by a chilled-out day of crafting and relaxing with my girls."
Psst – watch this vid on why we love our mums (and why our kids love us!)
Whatever you do to celebrate Mother's Day this year, have a great one, folks!