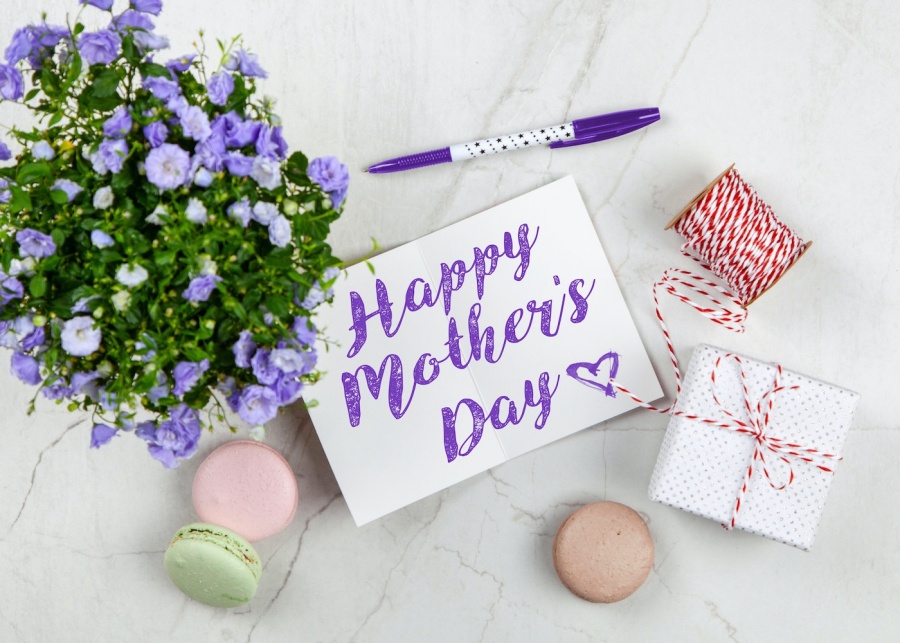 Don't know what to get for Mother's Day this year? Here are some fantastic gift ideas in Singapore to make mum's day!
Get planning for Mother's Day! This special day falls on 8 May 2022 this year in Singapore, and we're excited to have a day that celebrates just us! It's the one day in the year (besides our birthdays) where we get treated like queens with gifts and crafts aplenty. Whether you're a mum-to-be, a new mum or already a seasoned mum, we've put together some gift ideas that'll make you happy. Take note, husbands! And psst – here's more where this came from in our stylish mums gift guide too – you're welcome!
All the best Mother's Day gifts in Singapore!
1. Wake up and smell the flowers
Why not go as traditional as can be and treat mum to some Mother's Day flowers.. not only are they gorgeous to look at but receiving a bouquet never fails to put a smile on our dials! Order a bouquet from one of the best florists in Singapore for the perfect gift. Left it last min? Lots of our top picks do same-day or next-day delivery.
2. Treat Mum to afternoon tea!
We'd love to be spoilt with gourmet delights at one of these splendid afternoon teas. From tea for two to kid friendly options, there's something for every mum on this list! Even better if you can combine a special day out with an equally special gift. Nudge your hubby and kids to make a reservation at The Marmalade Pantry for the all-new Floral Blush Afternoon Tea to celebrate Mother's Day this year. This experience includes tasty treats such as a lavender swiss roll, raspberry chocolate cupcakes and purple yam macarons, as well as a surprise gift – yes please!
3. Indulge at a Mother's Day brunch!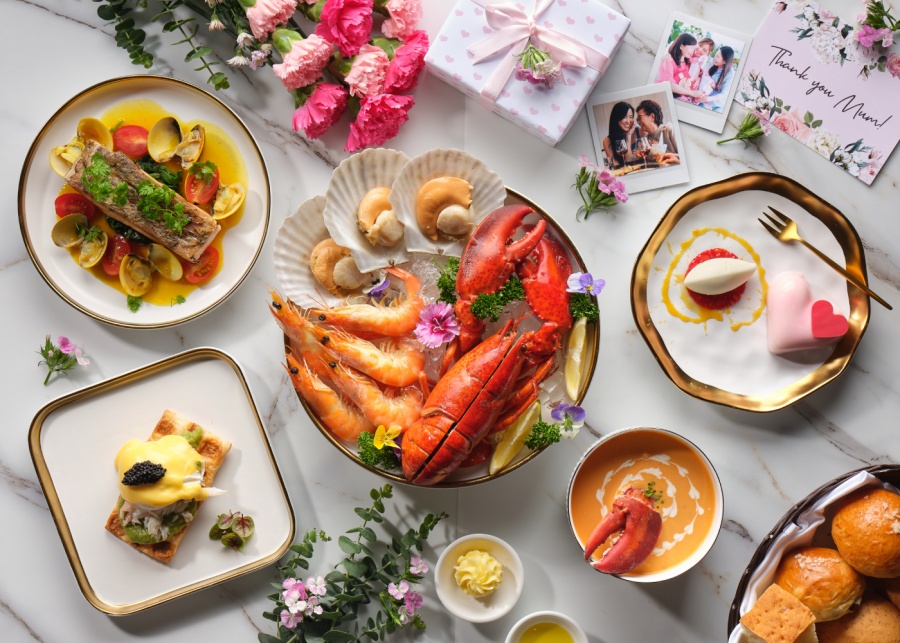 If an afternoon tea doesn't float your boat, then opt to go all out with one of these fab Mother's Day brunches in Singapore, or a set menu option. The restaurants are pulling out all the stops so get booking early; we reckon these could be in demand!
4. Gift mum a gift set (that we guarantee she'll love!)
Newly launched website bevvies.sg has got your Mother's Day gifting sorted this year, with a range of really gorgeous gift boxes filled with trinkets from local brands. Fancy treating mum to a nice wine to go with her Mother's Day dinner? There's a range of award winning New Zealand wines to choose from to make these boxes extra indulgent. We're big fans of Summer Moments Turkish towels, and the always lovely To Be Calm candles can be found in some of these specially curated packs. You can't go wrong with anything you choose from Bevvies!
5. Get creative at this handbag making workshop!
Book a bag making workshop with Anastasia by Raine for Mum this Mother's Day, and not only will she be able to customise and personalise her own beautiful leather handbag, but she will also get to take it home too! We tried this out for ourselves and can confirm it is a winner!
6. Treat mum to a new watch
Jewellery is always a treat, and makes for an excellent Mother's Day gift, so how about a new watch for the leading ladies in your life? Cocomi have options from August Berg, BERING, Coach, Boss plus super-pretty Olivia Burton pieces. Make sure you check out their gift sets that can include elegant jewellery options – and for those who are running very late to the gift-buying, you can click and collect in 15 minutes!
7. Mix it up with non-alcoholic cocktails from Lyre's
Do you think mum would fancy celebrating Mother's Day with a cocktail, but would like to avoid a pesky Monday morning hangover? Lyre's have the answer with their alcohol-free cocktail sets. Just as delicious as the alcoholic versions but without the headache (hooray!) We're also pleased to say that the espresso or dry martini sets are now on sale with 5% off, and you can score free shipping and a free private mixology lesson if you hurry!
8. Do it all and design your own gift box – flowers, chocolates, beauty products and more!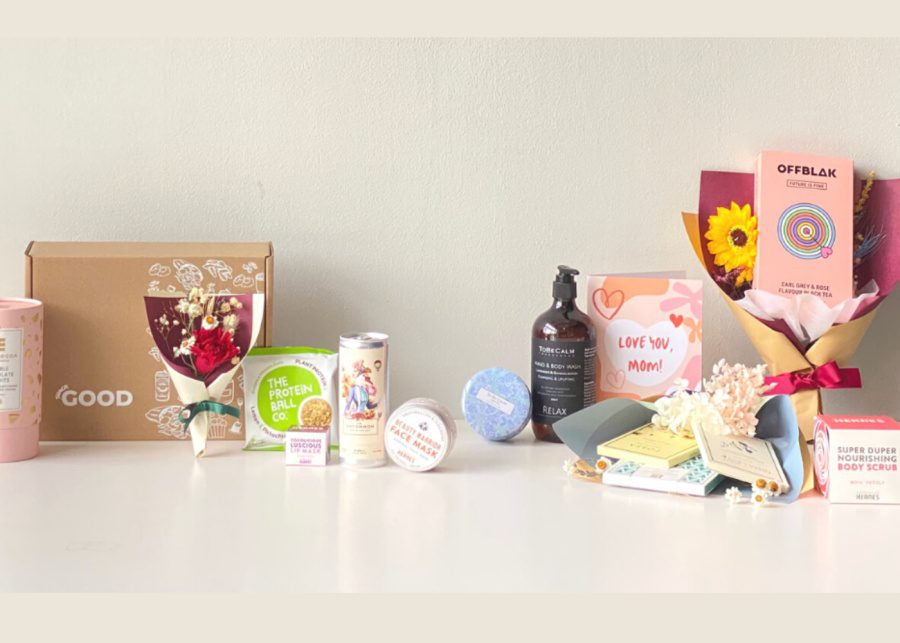 Does mum have eclectic tastes, and like a bit of everything? Try customising your own Mother's Day gift box with our friends at Snack Good. Choose from a selection of beauty products and skin care items, flowers, chocolates, candles and other bits and bobs sure to please even the fussiest Ah Ma!
9. Gift some pampering goodness!
We can never say no to pampering gifts, and we've got Kew Organics high on our list for a bit of TLC this Mother's Day. We love their Deluxe Hydra Nutrient Mist – a nifty hybrid of serum and essence condensed into a mist. You could also send mum for a little R&R with a spa treatment – we love this special Mother's Day SPA-rty from Ritz Carlton, which includes a 60 minute massage, a relaxing 90 minute ESPA facial, topped off with a poolside glass of champagne! Fancy! Call to book: +65 6434 5203
10. Spoil mum with beautiful jewellery
Is mum a glamour who likes things that sparkle? Take gift giving to the next level with a gorgeous bangle, bracelet, necklace or a stunning new pair of earrings to celebrate Mother's Day this year. We love these golden nature-inspired designs from RISIS, especially with the Singaporean inspired orchids for a little touch of local.
11. Indulge in cakes and treats (even if mum has allergies!)
If mum has a sweet tooth, then why not indulge in some delicious treats for the whole family this Mother's Day. We especially love this beautiful mousse cake from ROA (with a hidden chocolate mousse layer inside – heavenly!) that is also ethically made without the use of any animal products. Yep, that's right – cruelty free! This means no eggs, dairy, soy, nut or gluten.
If allergies aren't an issue, you could go for a traditional treat fest of Chinese piah-inspired mochi scones and Strawberry Rose burnt cheesecake from Humble Bakery, or really push the treat-boat out with a fabulously naughty cookie (or three) from Chatsworth Cookies. These are NY style, and so deliciously chunky and gooey no one will be able to resist them.
12. And don't forget we love homemade gifts too!
Nothing melts our heart like Mother's Day gifts that are DIY crafts and cards from the littlies, so dads take note!  And, for further inspo on all things related to Mother's Day gifts, check out what us HoneyKids mums want this Mother's Day. Although truth be told, the best part about Mother's Day is breakfast in bed, and getting to spend time together as a family (after a lie-in of course…!)
And psst – if all else fails, just tell mum how much she means to you – just like us in our vid below!
Top image: Ekaterina Shevchenko