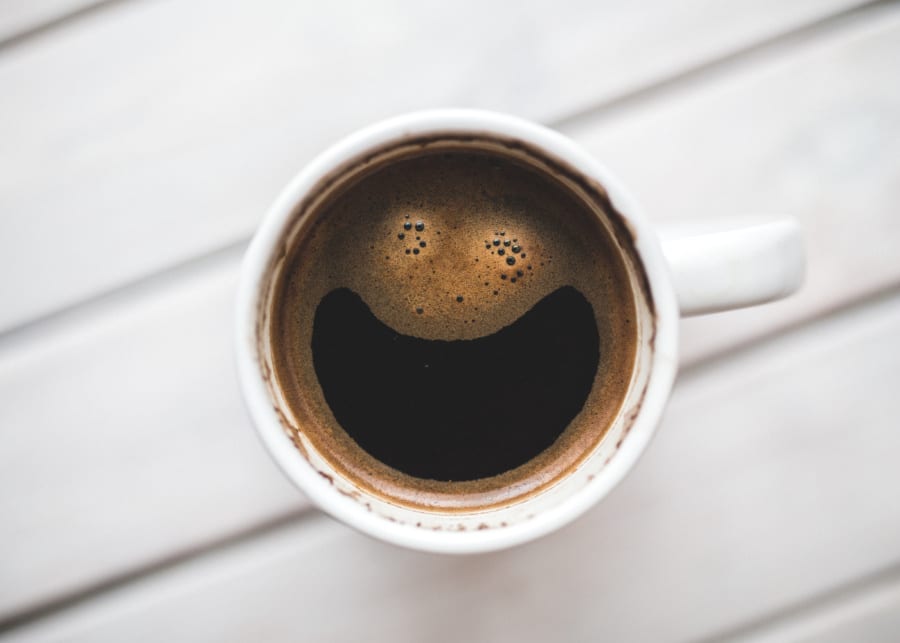 Fact: You're not going to get a lie-in until the kids leave home. The good news is that there are plenty of cafes that open early for your essential hit of lunch, brunch and caffeine...
It's 8am and you've been up for two hours. You've already completed three jigsaw puzzles, played mediator for a game of Snap turned ugly, built a cubbyhouse out of cardboard boxes and applied band-aids on tiny humans after a failed attempt to surf down the staircase. It's time for coffee, space and sanity. Well, we've found exactly that at these cafes that open early in Singapore! So if you have early risers, or need a place to recharge after the early school run, you'll want to hotfoot over to the Singapore cafes that serve the best babyccinos and yummiest coffee (extra shot, please!) – all before 9am!
Cafes that open early in Singapore
1. Craftsmen Speciality Coffee
Head to a Craftsmen Coffee near you for an outstanding brunch menu, fabulous coffee (and some really rather good teas) and one of the best babyccinos (pictured up top) around. Plus, they come with a side order of marshmallows. Happy kids = happy parents! The pulled pork burrito is especially yummy – it's big enough to share with the kids, so ask for extra plates. Opening times vary, but the Holland Village and Clarke Quay outlets open at 8am. At Mohamed Sultan Road it's 7.30am!
Craftsmen Speciality Coffee, multiple locations around Singapore. Opening times vary per location.
2. Kith
In the early-opening stakes, Kith and its various locations is always a winner. Head to the Robertson Quay or Spottiswoode branch with your tribe from 7am, or Millenia Walk for a 7.30am open. Oh, by the way, the Ascott Orchard branch flings its doors open at 6.30am! The early bird might not catch any worms, but it's sure to catch a decent coffee and great breakfast!
Kith, multiple locations around Singapore.
3. Group Therapy
Nestled among a plethora of international and local schools, Group Therapy Coffee is the perfect pit stop for a post-school-run cuppa or two. The breakfast menu is spot-on with classic dishes including smoked salmon eggs Benedict, a full English and wonderfully fluffy pancakes. It's popular, so pitch up early to bag your spot.
Group Therapy Cross Street Exchange, 181 South Bridge Road #01-05 & #K1-04, Singapore 058743 and 30 East Coast Road #01-11 Katong Village, Singapore 428751. Open Mon-Sun 8am-6pm 
4. Common Man Coffee Roasters
Common Man is a little bit more of an upmarket offering in terms of food quality, but never fear – you'll fit right in with standard mummy attire of flip flops and food-stained tees. This place is one of our fave ever places to eat breakfast in Singapore. The Marmite mushrooms on toast is serious noms! All that top nosh is matched with delish coffee, and extra points for everything being organic. We sincerely believe it does some of the best pancakes in Singapore! Also: if you love coffee, we recommend ordering the Espresso Blend for your at-home machines.
Common Man Coffee Roasters, several locations around Singapore.
5. The Book Cafe
Persuade the kiddos to keep busy with some comic books for a while, and you might even get the chance to hang out with a good story yourself at The Book Cafe. There's a huge range of reads to browse while your early morning feast is being served. Our fave menu picks are the hearty omelettes or French toast with maple syrup – try not to drop them on your book!
The Book Cafe, 20 Martin Road #01-02 Seng Kee Building, Singapore 239070. Open from 8.30am.

6. Rabbit Carrot Gun
Rabbit Carrot Gun is another great cafe choice on the East Coast, and perfect for bunnies of all ages. We love the indoorsy-yet-outdoorsy feel and lovely staff here. The battles of the morning are soon forgotten once that smashed avo on sourdough toast is served up. This place also serves up a cracker of a Sunday roast and is also a top spot for a date night if you get the chance to ditch the kids for an evening.
Rabbit Carrot Gun, 49 East Coast Road, Singapore 428768. Open daily from 8.30am (opens at 11am on a Mon).
7. Riders Café
We really feel like we've gotten away from it all when we come here. No through traffic, lush foliage and the chance to watch the clever horse-folk as they go about riding and grooming horses. Riders Café sits in the compound of the Bukit Timah Saddle Club and serves a delicious breakfast while doubling up as a great outdoor play area for kids. We've previously visited on a Sunday where, after 10am, we've scored a pony ride for $10!
Riders Café, 51 Fairways Drive, Singapore 286965, p. 6466 9819. Open daily from 8am.
8. Nassim Hill Bakery
A stone's throw from Tanglin Mall and Singapore Botanic Gardens, this cool early morning spot is a bakery and bistro all rolled into one. Expect scrumptious offerings including spicy eggs Benedict, cheddar cheese bacon waffles and a detox salad for those of us who ate too many waffles on our previous visit…
Nassim Hill Bakery, 56 Tanglin Road #01-03 Tanglin Post Office, Singapore 247964, p. 6835 1128. Open daily from 8am (closed on Mondays) 
9. Food for Tots @ Jacob Ballas Children's Garden
Head out for an early morning spot of scooting at the Singapore Botanic Gardens and then cool off at the gorgeously bright and breezy Food for Tots. It's next to Jacob Ballas Children's Garden, so expect a great breakfast with a side order of adventure playground!
Food for Tots, 1H, Cluny Road #01-K1 Singapore 259604. Open daily 9am-7pm 
10. Tiong Bahru Bakery
A cool 'hood deserves a cool cafe, and we've long been fans of the fresh bakes and wonderful coffees at the Eng Hoon branch of Tiong Bahru Bakery. You can't go wrong with a perfectly crisp croissant, we say. There are now six locations across the island, and the majority (Funan is the exception) open at 8am. Winning!
Tiong Bahru Bakery, 01, 56 Eng Hoon St, 70, Singapore 160056. Open daily from 8am.
11. Sarnies
This great coffee and breakfast joint was right across the road from our old office digs, so we're well versed in its healthy, but tasty breakfast menu! If you're feeling especially weary, sup a bulletproof coffee and then fill up on a hearty bacon and egg sarnie or acai breakfast bowl.
Sarnies, 136 Telok Ayer Street, Singapore 068601, p. 6224 6091. Open Mon-Fri from 7.30am and 8.30am on weekends
12. Baker & Cook
If you love soft, pillowy sourdough toast for breakfast then one of the 10 Baker & Cook outlets should be your new go-to for an early morning cafe spot. Opening times vary between locations, but some open at 7am so props for that!
Baker & Cook, various locations in Singapore. Open daily from 7am depending on location.
Top image: Kaboompics.com via Pexels