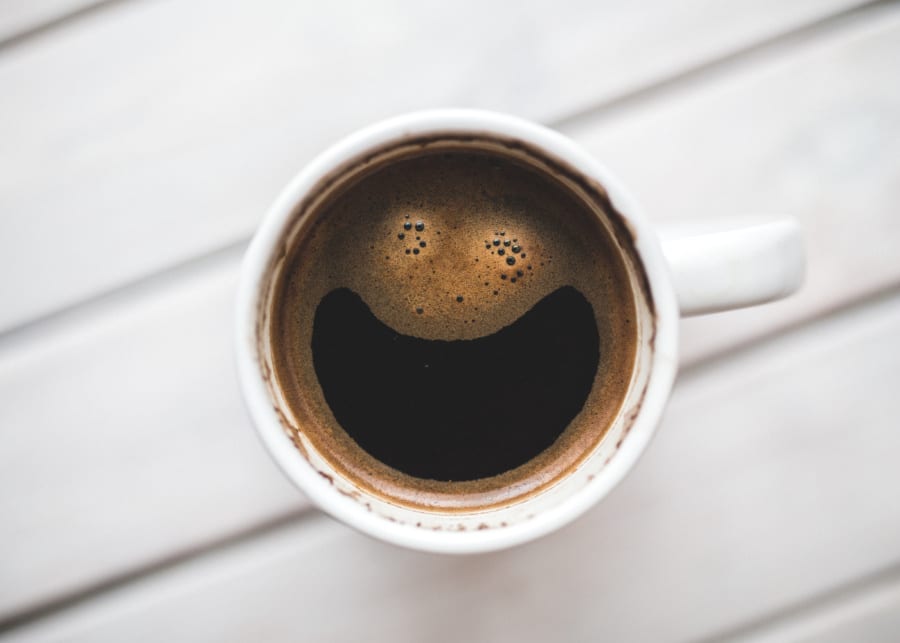 Photography: Kaboompics.com via Pexels
Fact: You're not going to get a lie-in until the kids leave home. The good news is that there are plenty of cafes that open early for your essential hit of lunch, brunch and caffeine…
It's 8am and you've been up for two hours. You've already completed three jigsaw puzzles, played mediator for a game of Snap turned ugly, built a cubbyhouse out of cardboard boxes and applied band-aids on tiny humans after a failed attempt to surf down the staircase. It's time for coffee, space and sanity. Well, we've found exactly that at these cafes that open early in Singapore! So if you have early risers, or need a place to recharge after the early school run, you'll want to hotfoot over to the Singapore cafes that serve the best babyccinos and yummiest coffee (extra shot, please!) – all before or by 9am!
Cafes that open early in Singapore
1. Boomarang
Enjoy authentic Aussie cuisine by the Singapore River by hitting up Boomarang! This charming cafe and bistro bar has a kids menu so even the little ones get to enjoy the grub from Down Under. If 6am is too early to be all sunshine and joy, the place also serves up some breakfast cocktails to perk you up and get crackin' with the day. Oy oy oy indeed!
Boomarang, The Quayside, 60 Robertson Quay, #01-15, Singapore 238252. Open daily, 6am-10.30pm.
2. Kith
In the early-opening stakes, Kith and its various locations is always a winner. Head to the Robertson Quay or Spottiswoode branch with your tribe from 7am, or Millenia Walk for an 8am open. Oh, by the way, the Ascott Orchard branch flings its doors open at 6.30am! The early bird might not catch any worms, but it's sure to catch a decent coffee and great breakfast!
Kith, multiple locations around Singapore. Opening times vary.
3. Baker & Cook
If you love soft, pillowy sourdough toast for breakfast then one of the Baker & Cook outlets should be your new go-to for an early morning cafe spot. Opening times vary between locations, but the branch at Hillcrest Road opens at 7am so props for that!
Baker & Cook, various locations in Singapore. Opening times vary.
4. Forty Hands
One of the originals on the coffee shop scene, Forty Hands is always high on our list as an early morning spot in Singapore. With locations in two of our favourite neighbourhoods, Tiong Bahru and Joo Chiat, it's got us covered whether you're looking for a cafe that is open early in East or West.
Forty Hands, 78 Yong Siak Street, Singapore 163078 and 226 East Coast Road, Singapore 428923. Tiong Bahru branch opens daily, 7am-5.30pm (7.30am-6.30pm on weekends); East Coast branch opens daily, 7.30am-6pm.
5. Toby's Estate
Robertson Quay, you spoil us – not only do you have the best kid-friendly eateries, but loads of them are early openers too! Toby's Estate is another one to have on your list in this neck of the woods. Enjoy your coffee with those favourite riverside views and let the kids scoot away.
Toby's Estate, 8 Rodyk Street, Singapore 238216. Open daily, 7.30am-5pm.
6. Tiong Bahru Bakery
A cool 'hood deserves a cool cafe, and we've long been fans of the fresh bakes and wonderful coffees at the Eng Hoon branch of Tiong Bahru Bakery. You can't go wrong with a perfectly crisp croissant, we say. There are now various locations across the island, and the majority (Funan is the exception) are open by 8am. Winning!
Tiong Bahru Bakery, multiple locations islandwide. Open daily from 7.30am.
7. Common Man Coffee Roasters
Common Man is a little bit more of an upmarket offering in terms of food quality, but never fear – you'll fit right in with standard mummy attire of flip flops and food-stained tees. This place is one of our fave places ever to eat breakfast in Singapore. All that top nosh is matched with delish coffee, and extra points for everything being organic. We sincerely believe it does some of the best pancakes in Singapore! Also: if you love coffee, we recommend ordering the Espresso Blend for your at-home machines.
Common Man Coffee Roasters, outlets at Martin Road, Stanley Street, and Joo Chiat. Open daily from 7.30am.
8. Sarnies
This great coffee and breakfast joint was right across the road from our old office digs, so we're well versed in its healthy, but tasty breakfast menu! If you're feeling especially weary, sup a bulletproof coffee and then fill up on a hearty bacon and egg sarnie or acai breakfast bowl.
Sarnies, 136 Telok Ayer Street, Singapore 068601. Open daily, 7.30am-10.30pm on weekdays and 8.30am-4pm on weekends
9. Carrotsticks & Cravings Cafe
In need of a health kick early doors? Carrotsticks & Cravings is our go-to for a needed revive. The breakfast menu is packed with goodies, from Smashed Avo on Sourdough to Pancakes the Right Way. Little ones in tow? Check out the fab kids' menu!
Carrotsticks & Cravings Cafe, outlets at Rodyk Street, Loewen Road, and Stanley Street. Robertson Quay outlet opens daily, 7.30am-5pm; Dempsey and Stanley outlets open daily, 8am-5pm.
10. Craftsmen Speciality Coffee
Head to a Craftsmen Coffee near you for an outstanding brunch menu, fabulous coffee (and some really rather good teas) and one of the best babyccinos around. Plus, they come with a side order of marshmallows. Happy kids = happy parents! The pulled pork burrito is especially yummy – it's big enough to share with the kids, so ask for extra plates. Opening times vary, but the Mohamed Sultan Road outlet opens at 7.30am!
Craftsmen Speciality Coffee, several locations in Singapore. Opening times vary.
11. Da Paola Gastronomia
For a little slice of Italy first thing, head on down to one of the Da Paola Gastronomia outlets dotted across Singapore. As well as great coffee, there's also the naughtiest of baked goods if only a sugar fix will do post 5am wake up. We can recommend the Cinnamon Sugar Crodo to do the trick!
Da Paola Gastronomia, various locations in Singapore. Opening times vary.
12. Group Therapy
Nestled among a plethora of international and local schools, Group Therapy Coffee is the perfect pit stop for a post-school-run cuppa or two. The breakfast menu is spot-on with classic dishes including smoked salmon eggs on toast, a full English and wonderfully fluffy pancakes. It's popular, so pitch up early to bag your spot.
Group Therapy Coffee, Cross Street Exchange, 181 South Bridge Road, #01-05 & #K1-04, Singapore 058743 and Katong V, 30 East Coast Road, #01-11, Singapore 428751. Katong branch opens daily, 8am-6pm; Cross Street Exchange opens daily from 8am.
13. Riders Café
We really feel like we've gotten away from it all when we come here. No through traffic, lush foliage and the chance to watch the clever horse-folk as they go about riding and grooming horses. Riders Café sits in the compound of the Bukit Timah Saddle Club and serves a delicious breakfast while doubling up as a great outdoor play area for kids. We've previously visited on a Sunday where, after 10am, we've scored a pony ride for $10!
Riders Café, 51 Fairways Drive, Singapore 286965. Open Tue-Sun, 8am-9pm.
14. PS.Cafe
Looking for a pitstop after hitting East Coast Park? You're in luck at PS.Cafe, which opens its beautiful doors at 8am every day. We're in love with the Rustic Mushrooms On Toast, complete with a soft poached egg. Find yourself in Dempsey? Hit the green oasis at PS.Cafe Harding Road, which opens at 8am too!
PS.Cafe, various locations. Opening times vary (East Coast Park, Harding Road, Great World and Martin Road open daily from 8am).
15. Wildseed Cafe
This hidden gem is the perfect early morning cafe spot post-school run in the week. Or, come the weekend, bring the whole fam and have Wildseed as your end goal after an early stroll along the Southern Ridges. Be sure to check out the equally lovely sister cafe over at Seletar too!
Wildseed Cafe, Alkaff Mansion, 10 Telok Blangah Green, Singapore 109178 and The Summerhouse, 3 Park Lane, Seletar Aerospace Drive, Singapore 798387. Open daily from 8am.
16. Bee's Knees at the Garage
Kid-friendly? Check. Pet-friendly? Check. Bee's Knees at The Garage is where you can gather the fam – both two- and four-legged varieties – and spend a laidback morning with an all-day breakfast amidst the greenery of Singapore Botanic Gardens. Prefer to have a picnic? It also provides basket supplies; just grab and go.
Bee's Knees at the Garage, 50 Cluny Park Road, Level 1, Singapore 257488. Open daily, 8am-10pm.
17. Nassim Hill Bakery
A stone's throw from Tanglin Mall and Singapore Botanic Gardens, this cool early morning spot is a bakery and bistro all rolled into one. Expect scrumptious offerings including spicy eggs Benedict, cheddar cheese bacon waffles and a detox salad for those of us who ate too many waffles on our previous visit…
Nassim Hill Bakery, Tanglin Post Office Building, 56 Tanglin Road, #01-03, Singapore 247964. Open Tue-Sun, 8am-10pm.
18. Canopy
We love HortPark, but always struggle to find a cafe that is open early nearby. That's until we spotted Canopy, located right in the park. Not only does it open at 8am daily, but it is picture-postcard perfect when it comes to setting and serves the best breakfasts. Psst. There's also a Canopy at Bishan Park too!
Canopy, HortPark, 33 Hyderabad Road, #01-01, Singapore 119578 and Bishan Park 2, 1382 Ang Mo Kio Avenue 1, Singapore 569931. HortPark outlet opens daily, 8am-10.30pm; Bishan Park outlet opening times vary.
19. Atlas Coffeehouse
With specialty craft coffee, this posh cafe gives you the caffeine fix you need (and deserve!). It serves up the most heavenly brunches, and we especially dig the wurst rosti and gentlemen's relish. With a hearty brekkie under your belt, you can take on the surrounding parks or even hit the nearby Singapore Botanic Gardens – kiddos invited too!
Atlas Coffeehouse, 6 Duke's Road, Singapore 268886. Open Tue-Sun, 8am-7pm.
20. Jimmy Monkey
As the first Singapore cafe to use the renowned Slayer espresso machine (the top dog in the coffee stakes), you know the coffee is going to be good at Jimmy Monkey. Add some super-cute latte art, early opening, and locations in both East and West, and you've got your morning coffee fix sorted!
Jimmy Monkey, One-North Residences, 9 One-North Gateway, #01-51, Singapore 138643 and Park Place Residences at PLQ, 2 Paya Lebar Rd, #01-10, Singapore 409053. Open daily from 8am.
21. Choupinette
This quaint French-inspired cafe is situated on Bukit Timah Road, alongside other dining spots such as My Little Spanish Place. Apart from its freshly baked bread, its eggs benedict is just too good to pass up. We also think no one can resist their divine desserts; it doesn't matter if we're having it first thing in the morning!
Choupinette, 607 Bukit Timah Road, Singapore 269708. Open daily from 8am.
22. Carpenter and Cook
Combine fresh bread and vintage furniture, and you get this artisan cafe located at Bukit Timah. Carpenter and Cook sell fresh homemade baked goods, sweet surprises, and mains alongside carefully curated furniture that you can purchase for your home. A top bakery where you can buy fresh bread with shopping perks AND opens early in the morning… woohoo!
Carpenter and Cook, 19 Lorong Kilat, #01-06, Singapore 598120. Open daily, 8am-8pm.
23. Penny University
Joo Chiat ranks as one of our fave neighbourhoods in the East, and this Muslim-owned speciality coffeehouse is one of the reasons. Penny University serves one of the best cuppas we've ever tasted, though its food menu is not too shabby either. Grab a breakfast set that comes with coffee or juice, and settle down for a morning of total indulgence.
Penny University, 402 East Coast Road, Singapore 428997. Open daily, 8am-6pm
24. Wild Honey
Pancakes at any time of the day? Yes, that's possible at Wild Honey! Its classic buttermilk stacks are to die for. Not a fan of flappy jacks? Fret not; the food menu has something for carnivores, herbivores (both vegetarian and vegan), and pescatarians. Plus, coffee from Common Man Coffee Roasters will go well with anything that you do. You'll definitely be less grumpy in the morning after coming here!
Wild Honey, locations in Mandarin Gallery, Scotts Square, and South Beach. South Beach outlet opens daily from 8am; Mandarin Gallery and Scotts Square outlets open daily from 9am.
25. The Book Cafe
Persuade the kiddos to keep busy with some comic books for a while, and you might even get the chance to hang out with a good story yourself at The Book Cafe. There's a huge range of reads to browse while your early morning feast is being served. Our fave menu picks are the hearty omelettes or French toast with maple syrup – try not to drop them on your book!
The Book Cafe, Seng Kee Building, 20 Martin Road, #01-02, Singapore 239070. Open daily, 8.30am-9.30pm.
26. Rabbit Carrot Gun
Rabbit Carrot Gun is another great cafe choice on the East Coast and perfect for bunnies of all ages. We love the indoorsy-yet-outdoorsy feel and lovely staff here. The battles of the morning are soon forgotten once that smashed avo on sourdough toast is served up. This place also serves up a cracker of a Sunday roast and is also a top spot for a date night if you get the chance to ditch the kids for an evening.
Rabbit Carrot Gun, 47-49 East Coast Road, Singapore 428768. Open Tue-Sun, 8.30am-10.30pm.
27. Little Spot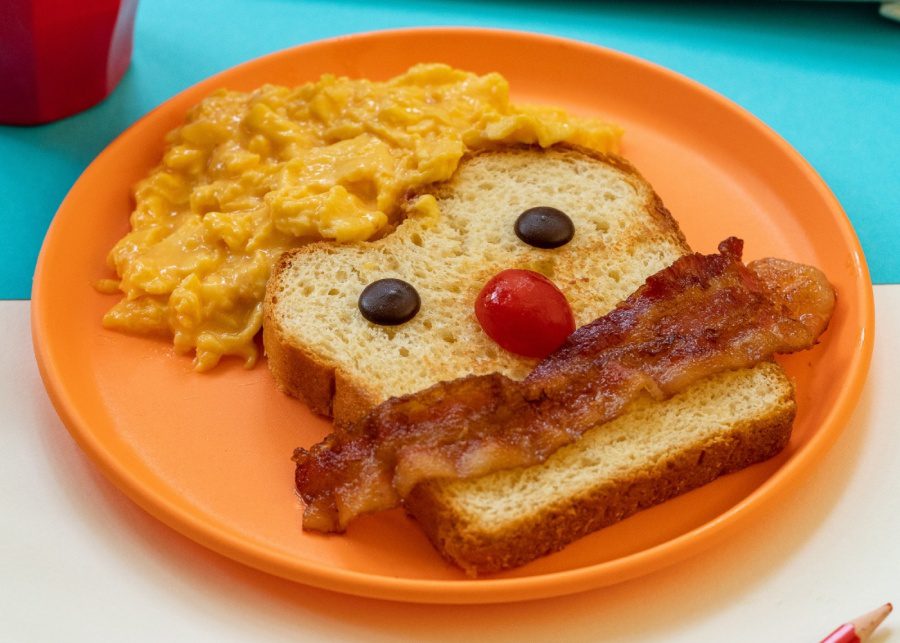 Head out for an early morning spot of scooting at the Singapore Botanic Gardens and then cool off at the gorgeously bright and breezy Little Spot. It's next to Jacob Ballas Children's Garden, so expect a great breakfast with a side order of adventure playground! There's even a cosy little activity corner in this cafe if you don't want the kiddies to bake under the sun for too long.
Little Spot, 1H, Cluny Road #01-K1, Singapore 259604. Open Tue-Fri, 9am-5pm and weekends, 8am-5pm.
So go forth and enjoy an early morning coffee at these Singapore cafes – you deserve it, parents!