What do teenagers in Singapore want to do on weekends? We asked, and here are the results...
We've talked about teenage sports. We've also got the lowdown on the apps that teenagers are using. But what are the things teenagers really like to do in Singapore? And where do they want to hang out? We got the inside scoop on the best youth hangouts in the city. And no, it's not just shopping and lounging around. These guys enjoy a dose of culture, brunching in cool cafes, browsing through Singapore's vintage markets, and exploring the city. Definitely much more sophisticated than our teenage-hoods! If you want to hang out with your kids without making them cringe, take note of this teen-approved list of things to do in Singapore!
40 THINGS TO DO WITH TEENAGERS IN SINGAPORE
Where teenagers shop for cool finds in Singapore
1. Hunt for vintage treasures!
Browse garage sales, vintage hotspots, flea markets, charity shops, and clothes swap events for unique finds.
2. Shop 'til you K-pop at Bugis Street
Yes, teens still like to hang out at malls. One of the most popular is Bugis Junction since it's a great place for super affordable basics and on-trend pieces from tees to jeans and the latest K-pop style accessories. There's K.Street on level 2, where you can buy Korean-style clothing and cosmetics at super cheap prices.
3. Explore Haji Lane and Arab Street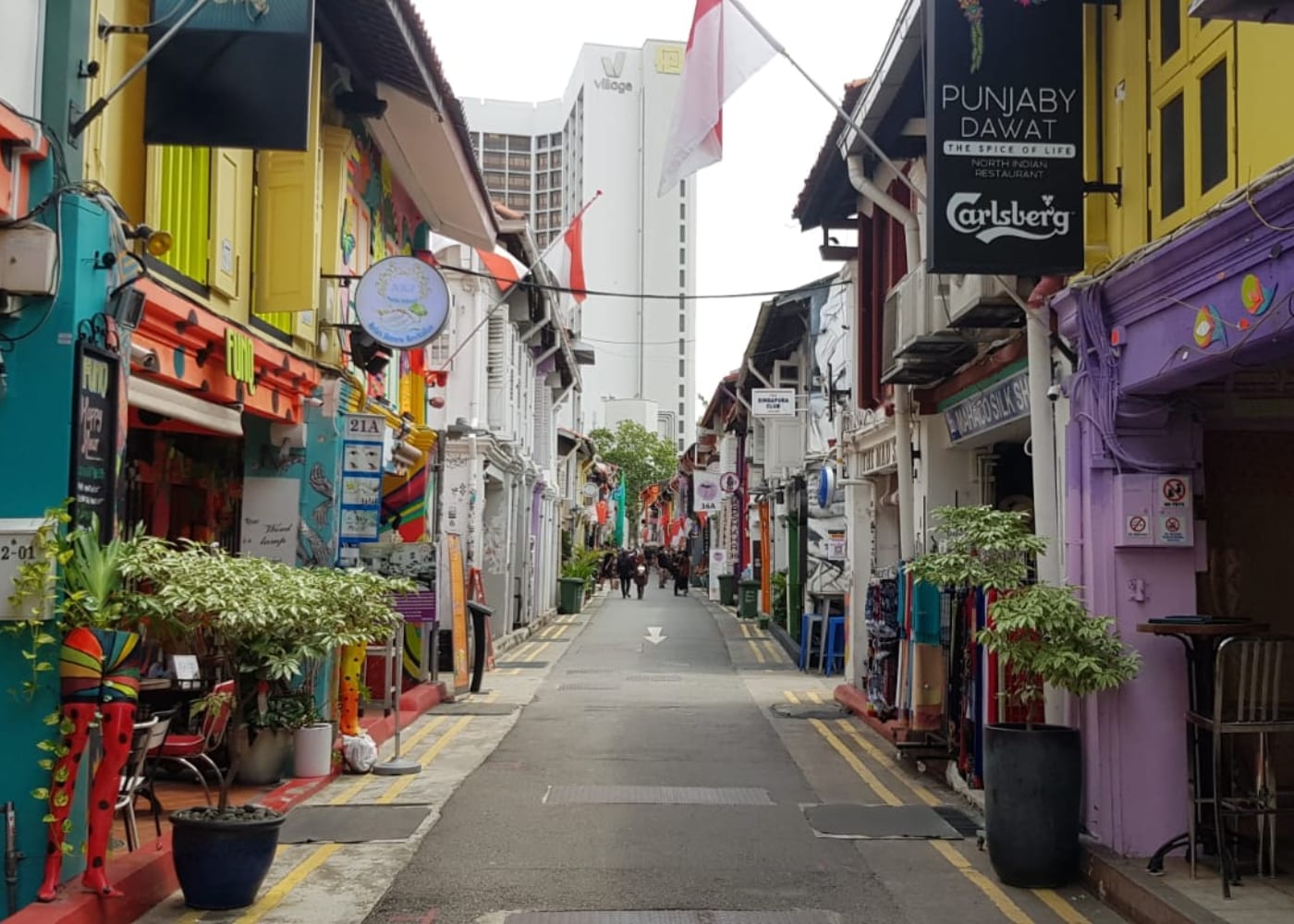 Head to Haji Lane for quirky shops and cafes. There's plenty to explore! This vibrant and jazzy street is perfect for a day out with teenagers that want to hang out in a trendy area, and the insane graffiti wall is great for photos. Don't forget to visit the cutest German candy shop, Bears & Friends, which imports high-quality fruit gummies that are both vegan and vegetarian, but they're also gluten- and lactose-free! Go window-shopping at the vintage boutiques. Just like Haji Lane, Arab Street also has great shops for unique buys, including a handful of great vintage boutiques.
4. Spend the day at *SCAPE
*SCAPE is the teenage mall: from skate parks to fleas (markets, not bugs) and games rooms, this place has no shortage of youth hangouts. Update your wardrobe without breaking the bank in Scape Underground*. You'll find lots of young, independent Singapore fashion and accessory brands that'll stop you from looking totally basic. The graffiti wall changes every few months, so you will have no shortage of Insta-worthy pictures. Check out the Japanese photo booths and practise your moves in the reflective glass on the top level or play video games at Play Nation. Alternatively, just chill out in the HubQuarters and enjoy the free wifi and power outlets!
*SCAPE Underground is undergoing renovation works, but a lot of teen's favourite tenants are being relocated to Level 2 for now!
5. Explore the teen hangouts at Orchard Road
Orchard Road has lots of great teen hangouts like XScap8 and Timezone (check out the brand new, 22,000 sq ft space above ION that has two bowling alleys!). There are shopping hotspots like H&M and Zara, as well as basketball courts in the basement of Footlocker. Not to mention loads of F&B options for snacks and smoothies, cinemas at Shaw Centre including an IMAX screen. Best bit? Orchard Road is easily accessible as a crossroads with lots of bus and MRT stations. We know where to look first if our teen heads out for the day!
Where to eat like a teenager in Singapore
6. Brunch with your buddies
If you're looking for pretty superfood bowls, go to Project Açaí in Holland Village (there are four other locations across the island, too). Who doesn't love bread?! To get some inexpensive brunch with friends, Simply Bread is the place to go. Sticky buns and scrambled eggs? Yes, please! Psst, here's a tip from one of our teen-siders – go to the Cluny Court outlet, get all your nosh to go, and pop over to the Botanic Gardens for a simple picnic.
7. Tuck into the good stuff
Feeling like some fries? Tuck into award-winning frites at Martin Zwerts in Holland Village. If the teens want to wolf down some truffle mac 'n' cheese, try OverEasy at One Fullerton. We like Din Tai Fung for its inexpensive dumplings – especially the outlet on Orchard Road because as soon as you've finished eating, you can go shop! Craving for killer burritos? Head to Guzman y Gomez – it's got branches everywhere, including The Star Vista and Orchard Central.
8. Slurp on virgin margaritas
Super Loco at Robertson Quay is a sure-fire hit for its super-cute interiors, hug to the belly noms (which teen will reject a taco!), and of course, the virgin margaritas. (Psst, it's also great for cosy date nights!).
9. Satisfy the sweet tooth
We have it on good authority that teenagers love a frosty dessert – anything to escape Singapore's sweltering heat! Send them for a cone and chill out at any of these ice cream joints. If they're into super crazy milkshakes, you need to try Black Tap at Marina Bay Sands.
Where teenagers go to escape city life in Singapore
10. Get into the great outdoors with Outward Bound
Helping young people learn how to rough it in the great outdoors for 50 years, Outward Bound offers the chance to get away from it all in an adventure-learning environment. With workshops and courses designed to build leadership and character skills, your teenager can build their internal confidence with a choice of programmes that embody healthy habits and foster do-gooding skills.
11. Go back to nature at Coney Island
Sometimes, we just need to head into the great outdoors and experience a bit of real nature. A really cool spot is Singapore's northeastern Coney Island. It's the perfect place for a budding photographer, and if you're looking to have something more than millennial pink on your Instagram feed, this is it. You can either wander along the existing trails or head off into the lush greenery and explore old, mysterious buildings. Make sure to look out for Secret Beach, and don't forget to grab an ice cream. Getting there is a bit of an effort, but it's absolutely worth it!
12. Walk above the trees at MacRitchie Reservoir
Ditch the city and head to MacRitchie Reservoir. Unlike many other outdoor places in Singapore, MacRitchie is relatively central and easy to get to. The MacRitchie treetop walk is completely free, and you can spend a whole day up in the trees. If you are a canoeing fan, you can rent a canoe on the water to while away an hour or two!
13. Sail away to surrounding islands
If your teenager is looking for a change of scenery, but school commitments are anchoring the family to stay, send them to explore one of the islands off the coast of Singapore. Cycle around Pulau Ubin and explore the surrounding kampongs, go snorkelling at Sisters' Island or just chill out on the white sandy beaches on Lazarus Island. These island hops are all easily accessible by ferry, and no passport is needed.
Neighbourhoods to explore with teenagers in Singapore
14. Cafe hop at Tiong Bahru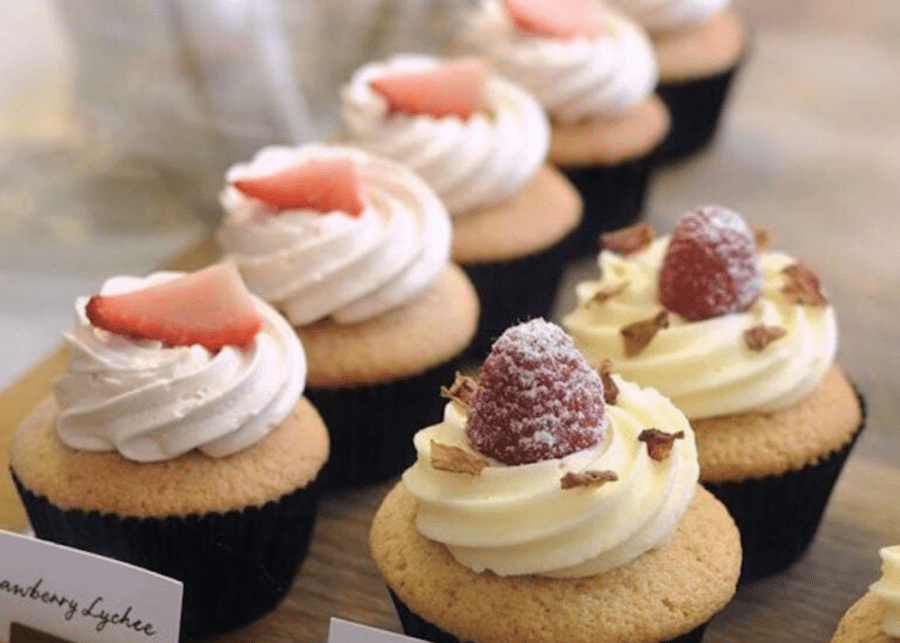 For cool cafes and a nice lunch with your buddies, Tiong Bahru has hit a café epiphany. Walk around the historic buildings, lanes and shophouse of Tiong Bahru on a relaxing day and take a few artsy shots. Try a delicious cupcake at Plain Vanilla Bakery and browse around the independent stores for some quirky knick-knacks.
15. Explore Queenstown
This hipster spot is definitely a winner for teens. They'll love grabbing a bite at colonial bar Colbar and experiencing Singapore back in the '60s. Art lovers: an art walk around Wessex Estate to visit the numerous art studios is a must. Or if your kid is more of the sporty type, they'll be more than happy to pick up some new kicks at Queensway Shopping Centre, the unofficial sporting mall of Singapore offers really sweet deals. Read all about the ins and outs of Queenstown over on our sister site.
16. See the real side of Singapore
Teens studying at an international school may not have the opportunity to make friends with locals, so why not expose your kid to different cultures and traditions by getting them to explore the city with Tribe Tours? The tours are run by Singaporeans who know the city inside and out. Otherwise, send them on a self-guided heritage tour through Singapore's history-rich neighbourhoods using our handy guide.
Fun things to do outdoors with teenagers in Singapore
17. Stroll through the gardens
For a nice day out with cool Instagram pictures to post afterwards, Gardens by the Bay's Cloud Forest and Flower Dome are the go-tos and definitely one of the best youth hangouts in Singapore. Explore more of Gardens by the Bay with our guide!
18. Chill out at Marina Bay and the Esplanade
Marina Bay is often classed as a pricy place to hang out, but it can be surprisingly cheap. For food, look no further than Makansutra Gluttons Bay. Hawker centres are generally the go-to in Singapore for affordable food, and Gluttons Bay is no exception. Try the delicious Roti Jala and fried carrot cake, and enjoy those views over Marina Bay.
19. Wander around the Turtle and Tortoise Museum
Why go to a zoo when you can get close to the reptilians at Live Turtle and Tortoise Museum? Although most are kept in pens or tanks, some are allowed to roam around, where you can get up close and personal with a turtle or a tortoise – some of them are enormous! Admission is pretty reasonable, too. Visit quickly before they move! More deets on their Facebook page.
20. Catch some rays at the beach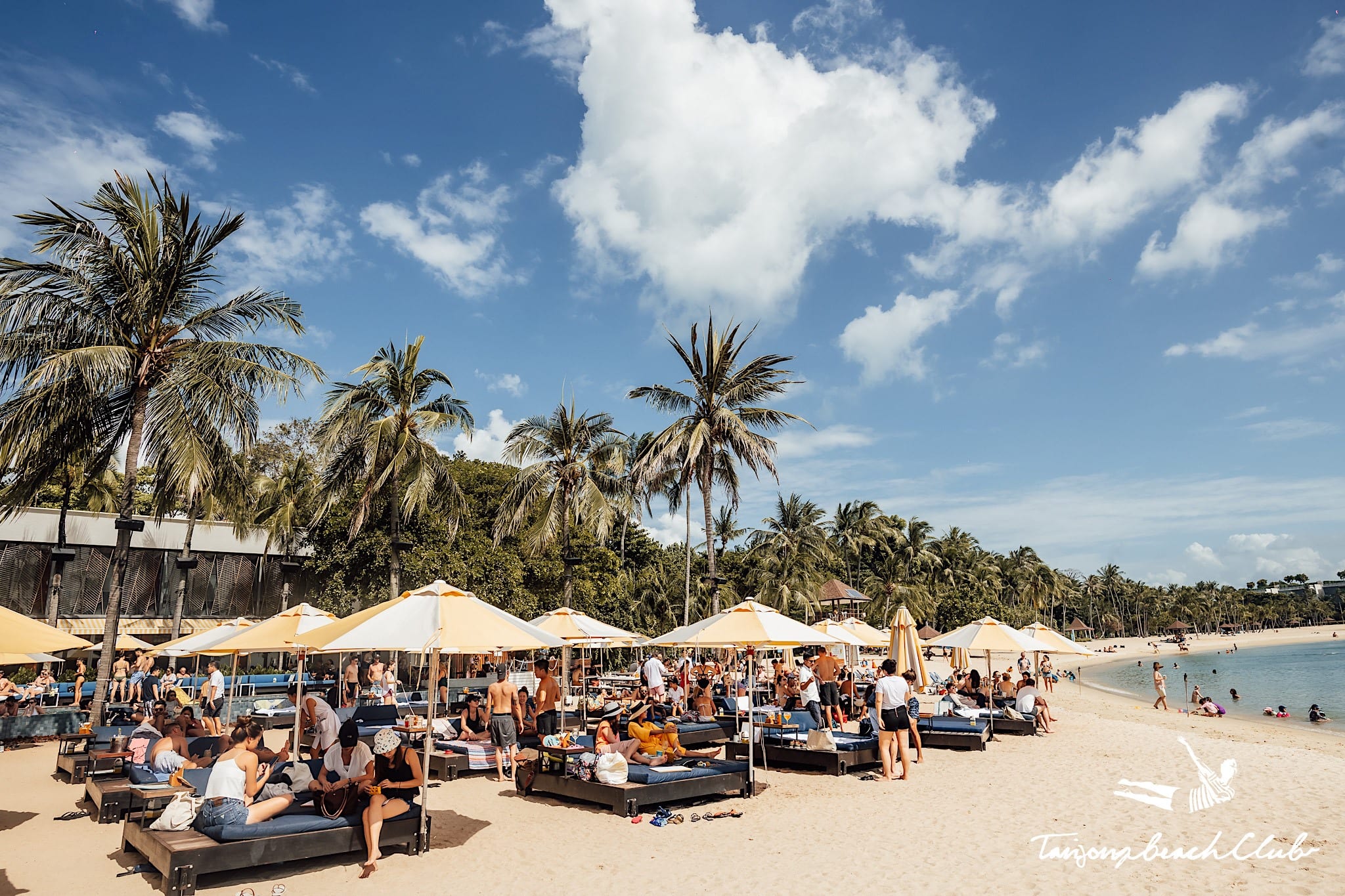 For a day out in the sun, there's always Tanjong Beach. Bring your dog, too!
21. Spend a day at East Coast Park
Hang at East Coast Park's beach, skate, play volleyball, and try to ride tandem bikes with your squad. Teens are not afraid to have fun, too, and they'll be more than happy to have a go at the Marine Cove and Coastal PlayGrove playgrounds! Catch the beautiful sunset over at Bedok Jetty before grabbing dinner at East Coast Lagoon Food Village. Plenty of affordable hawker fares to choose from.
22. Have a picnic
For a day out with your dogs plus a picnic, head to HortPark, Botanic Gardens, or Marina Barrage. Bonus points for recording some scenic shots and posting them on TikTok!
23. Stroll the Southern Ridges
If you aren't too tired from exams, waking up early and doing the Southern Ridges Walk is super fun to do with friends. Don't forget the sunscreen!
24. Kick it at Somerset Skate Park
Looking to hang out someplace grungy and trendy? Somerset Skate Park is the perfect place to shred or just kick about with some friends. Filled with fun people and art-covered ramps, this place is perfect for meeting new people and getting a cool shot for IG!
25. Fuel your adrenaline
To get the buzz of a rollercoaster without having to pay for a day out at Universal Studios, go to the Slingshot at Clarke Quay.
26. Race like Lewis Hamilton
Teenagers are constantly obsessed with the notion of driving, but since getting a license is still a few more years away… The next best thing is karting! Let them tear up the tracks at The Karting Arena. This electric kart circuit in Singapore boasts a 545-metre-long track with 11 sweeping corners and hairpin turns. Wannabe F1 racers can live out their fantasies in (relative!) safety.
27. Whizz down the trails at Sentosa
Here's another fun activity that doesn't require a driver's license. Teens can challenge one another to whizz down four different trails at Skyline Luge and see who's the winner! One trip's definitely never enough – the kids will never want to have a go on all the trails and get their adrenaline pumping! Psst, we recommend going to this youth hangout in the evening. It's much cooler, racing with the vibrant night lights on.
Cool indoor activities for teenagers in Singapore
28. Head to an alternative cinema
Do the teens want to catch a flick? Skip mainstream cinemas! ArtScience Museum doesn't just have awesome kid-friendly exhibits; it hosts regular free screenings of local and international films at its Expression Gallery. Or get them to pack the picnic basket and mat and set off for Botanic Gardens, which holds monthly film screenings at the Eco Lake Lawn. If your teen is a fan of indie, local, and cult films, The Projector screens an impressive selection of alternative flicks. Else, watch a stage performance, live or recorded, at The Esplanade. Check out our full guide on alternative cinemas for all the deets.
29. Stare at cool art
Spend a day at the ArtScience Museum and check out the Future World exhibit! We also love the Singapore Art Museum for its large variety of art. It's also a great 'grammable location. It's currently under renovation (boo), so you'll have to wait till 2023 to check it out again. Another IG-worthy museum is the National Gallery over at City Hall. The outdoor steps look almost like The Met in New York, don't you reckon?
30. Book it
Library hopping is a pretty cool youth hangout; don't think otherwise. There are a fair few awesome libraries around Singapore, including the library@esplanade, which has a wealth of books, CDs and DVDs and Jurong Regional Library, which has a dedicated teens library service with a library created for teens by teens. It also hosts open mic gigs and performances for young talents. Or just pick up a book; we know just the coming-of-age novels they should start with…
31. Visit a cat cafe
Yes, cat cafes are still going strong in Singapore, and there's nothing like a little pet therapy to keep the teens happy.
32. Unleash their puberty fury
Hormonal changes can do a number on a teenager (remember that phase, parents?). What can they do about it? Well, the kids can let it out at The Fragment Room. Don't worry, everything's safe! Except for the stuff that they'll be breaking… Feeling a little more fearless? Pop by The Axe Factor to throw some axes (not hands!). And who knows, maybe your teens can pick it up as a hobby? Or maybe not…
33. Plan the great escape
We're told that escape rooms are the cool youth hangouts, and there are plenty of them dotted around our little red dot. From breaking out of the morgue and avoiding zombies to making it out of an army bunk and even being a CSI, challenge your teens to one adventure and have fun!
34. Experience virtual reality
Get the sulky teens off the gaming chairs and into the immersive virtual reality world. Shoot it out at Zero Latency. Solve puzzles and play fun arcade games at V-Room Singapore. Travel through time on exciting missions at Virtual Room Singapore. Go on an adventure with Sandbox VR. Or simply have a rocking good time at Hologate Singapore. With so many VR options, your teens will be sulky no more!
35. Have a shoot out
Rather than shooting things in virtual reality, why not do it in real life? Head over to Laser Quest, pick your weapon of choice, and get ready to aim. Plus, it's all done indoors, so you won't be breaking up a sweat!
Other interesting things to do with teenagers in Singapore
36. Get pierced!
To go get your ears pierced (with your parent's permission, of course! Or not…), B*dazzle is the spot. Doctors and paediatricians recommend these outlets, plus you're entitled to a free check-in at the store 6 weeks after the piercing.
37. Learn how to Lion Dance
If rock climbing or trampolining isn't your kid's thing, then why not combine them both in a truly unusual sport – lion dance. This unique art form doesn't just teach Chinese culture; the training also instils teamwork, discipline and, most importantly, promotes healthy living. Internationally recognized Wenyang Sports Association has junior teams in their troupe, so your teen won't feel out of place.
38. Give back to society
Have an idea that benefits the local community and society? The National Youth Council's Young Change Makers Scheme aims to provide seed funding for up to 80% of the total project cost. So, get your teen to gather some pals and start turning community-changing ideas into reality!
39. Make a bigger impact on the environment
Today's youths are more eco-conscious and very much into sustainability, which is a very good (and admirable) thing! There are plenty of ways to get involved, such as becoming a Green Volunteer and participating in environment preservation projects, and joining Trash Heroes Singapore to clean up our beaches. Check out LepakSG for all listings and see which ones strike your teen's fancy.
40. Get a job!
If, after all that, they're still moping about the house, sometimes it's good to give them a bit of tough love and have them earn their keep with a part-time job. Check out our guide for teens to work in Singapore and review the regulations carefully. Then open them a bank account and let them earn their own frappuccino money.
Up your cool factor by bringing your teen to these youth hangouts, parents! And stat!