We've got 100 things to do outdoors for family adventures when the sun's out and not a cloud in sight...
If you've been looking for fun activities in the great outdoors for kids here in Singapore then you have come to the right place! We have scoured the island for 100 outdoor activities where you and the kiddos can run wild and free. We've got all kinds of kids covered, from rollercoaster junkies to difficult teens, water babies to mini-explorers: we've found something for everyone. So whether you're looking for the perfect spot for a family picnic, the best places to use your scooters or a rustic island adventure, make a note of these action-packed family-friendly picks the whole gang will love.
(Psst: don't forget to check out our 100 indoor activities too for when the storms roll in and the sun goes back behind the clouds!)
Outdoor play spaces
Slides, swings and climbing frames make for very happy kids. Lucky for us there's probably a hundred over playgrounds dotted around the island. We've picked out a few of our faves but there's plenty more including inclusive playgrounds for kids of all ages and abilities.
1. Admiralty Park
Out of all the playgrounds in Singapore, Admiralty Park definitely tops the list. It has oh so many slides – 26 in total – three play areas, sandpits, rock walls, flying foxes, climbing frames, tunnels and swings, including a wheelchair accessible swing. You can even continue your expedition through the Admiralty West Park Connector to Woodlands Waterfront Park for a brilliant view of the causeway.
Admiralty Park, Admiralty Road
2. Dragon Playground
The iconic Dragon Playground can be found all over Singapore including Toa Payoh. Bonus points – it still lives in the sand!
Dragon Playground, Blk 28 Lorong 6, Toa Payoh, Singapore 310028
3. Tiong Bahru Park
Swings, a ton of sand, the wackiest tilted train structure you've ever seen and a mini-flying fox! Put this playground on your checklist for dizzy cabin explorations, slides and zipping around the perimeter on the flying fox while you chill out under the shade. Definitely a playground worth putting on the radar.
Tanah Merah Playground, Tiong Bahru Road, Singapore 168732

4. Wallholla Playground
For kids with steely nerves and no fear of heights, head to Wallholla Playground where kids can take on the challenge of a climbing extravaganza inside a caged vertical playground with ropes, bars and platforms.
Wallholla Playground, Block 160, Bishan Street 13, Singapore 570160
5. Watten Heights Playground
Another HoneyKids fave is the Watten Heights Playground within the fam-friendly Watten Estate, complete with climbing frame, swings, a flying fox and plenty of space to run, bike and scoot around. Keep your eyes peeled and you might even spot Hornbills perched high in the rain trees.
Watten Heights Estate, 166 Watten Estate Rd, Singapore 287613
6. Arboretum Playground
Head to Yishun Park for a whole host of swinging bridges, rope obstacles, slides, a seesaw and climbing opportunities galore. We love that this playground is not only gorgeously shady, but that there is play equipment to suit all ages, and tons of glorious sand.
Arboretum, Yishun Park, Block 443, Yishun Avenue 11
7. Canberra Park
Singapore's first inclusive playground is set up for ALL kiddos. On top of the regular swings and climbing nets, there are wheelchair-friendly features including ramps, handrails, and swing sets, plus play structures wide enough for wheelchair users. There's even a bell and drum area for small people who may be visually challenged.
Canberra Park, Sembawang Crescent, Singapore 757632
8. Animal Kingdom Playground
Animal-loving kiddos can hang out with life-size sculptures of a menagerie of zoo favourites. And once your mini-zoologists have finished with the lion, ostrich and camel, there is also a small but fun play structure for climbing and sliding fun.
Animal Kingdom Playground, Block 686, Woodlands Drive 73, Singapore 730686
9. Diggersite
For a totally unique playcentre, you need to head outdoors, strap on your safety helmets and high-vis vests and hop into the mini-diggers at Diggersite. Kids of all ages can also operate log stations, forklifts and tower cranes to lift coloured balls. There's even a coal mine cart ride for extra fun. Do note it's an activity for fair weather only.
81 Lorong Chencharu, #01-16 ORTO Singapore 769198; www.facebook.com/diggersite
Explore green spaces
If you're heading out to the park, you'll want to know about these awesome green spaces and their park connectors for park hopping.
10. Botanic Gardens
As one of Singapore's must-see green spaces, Botanic Gardens has it all – wide open spaces, five gardens including the National Orchid Garden, museums and galleries, wetlands, an eco-lake with a bandstand and plenty of kid-friendly places to eat. Don't forget to swing by the Jacob Ballas Children's Gardens for little naturalists to learn and explore.
Singapore Botanic Gardens, 1 Cluny Road, Singapore 259569
11. Fort Canning Hill
This iconic hilltop is a beacon of Singapore's history – it was once home to palaces of 14th century Malay kings and was the site where Singapore surrendered to the Japanese. Its sprawling lawns are perfect for picnicking and often plays host to theatre productions and movie screenings. Top tip: don't enter Fort Canning Hill from Fort Canning MRT unless you fancy the steep climb.
Fort Canning, Cox Terrace, Singapore 179618; www.nparks.gov.sg
12. Labrador Park
Spectacular sea views, a park teeming with wildlife and heritage trails, put this on the "must visit" list. For family gatherings, book a barbecue pit and relax in the shade along the scenic promenade. The genuine World War II relics (including a fort and secret tunnels) to thrill your kids don't hurt either.
Labrador Nature Reserve, Labrador Villa Road, Singapore 119187; www.nparks.gov.sg
13. HortPark
Dubbed the 'Gardening Hub' of Singapore, HortPark is the place to go for themed gardens and greenhouses galore. Drop in for a little gardening action, and if the littlies feel up to it, do the tranquil 1-km walk from Kent Ridge Park via the Canopy Walk – trust us, it's worth it!
HortPark, 33 Hyderabad Road, Singapore 119578, p. 6471 5601; www.nparks.gov.sg
14. Pasir Ris Town Park
Like East Coast Park, this park is hugely popular with families during the weekends. Your kids are in for a day packed with fun – there's a huge adventure playground, a mangrove forest, a maze and bikes and rollerblades to rent.
Pasir Ris Town Park, along Pasir Ris Central, Opposite Pasir Ris MRT Station, Singapore 510534; www.nparks.gov.sg
15. Bishan-Ang Mo Kio Park
Bring out the furkids for this scenic walk. Equipped with scenic waterways, lush banks of wildflowers and a dog run, there's plenty of grassy banks to explore and go bird-watching.There's also a plethora of eateries around the area, check out our full guide to Ang Mo Kio for more ideas on where to take the kids around this 'hood.
Bishan-Ang Mo Kio Park, along Bishan Road and Ang Mo Kio Ave 1, 1384 Ang Mo Kio Ave 1; www.nparks.gov.sg
16. Bukit Timah Nature Reserve
This family friendly nature reserve is home to over 40% of Singapore's undisturbed flora and fauna as well as the tallest hill in Singapore, Bukit Timah Hill. You'll be able to walk with macaques, colugo and pangolins of the forest.
Bukit Timah Nature Reserve, Hindhede Drive, Singapore 589318; www.nparks.gov.sg
17. Marina Barrage
If you want to get that kite up in the air, best to head to the Green Roof at the Marina Barrage. This tranquil place has a welcome patch of green at the top of its winding ramp. Escape the heat with a little trip through the Singapore Sustainable Gallery and learn about caring for the environment.
Marina Barrage, 8 Marina Gardens Drive, Singapore 018951; www.pub.gov.sg
18. Clementi Woods Park
Lush greenery is a lot closer to home than you think, especially in Clementi Woods Park where there's plenty of winding paths to wander or cycle down and sheltered rest areas for taking a break. Climb the tower to get a bird's eye view of the entire park.
Clementi Woods Park, located along West Coast Road next to West Coast Plaza; www.nparks.gov.sg
19. Dairy Farm Nature Park
Don't let the name fool you! Dairy Farm's bovine residents have long moved out but this tranquil spot still has plenty to offer in terms of hiking trails and large green spaces for the kids to explore to their heart's content.
Dairy Farm Nature Park, located along Dairy Farm Road; www.nparks.gov.sg
20. MacRitchie Reservoir
Ditch the city and head to MacRitchie Reservoir. You'll want to tackle the treetop walk for sure and maybe rent a canoe or kayak to take a trip around the reservoir.
MacRitchie Reservoir, Singapore 298717; www.nparks.gov.sg
21. Sungei Buloh Wetland Reserve
For families who aren't afraid of the muck, pull on your wellies and visit Singapore's first wetland reserve. You'll encounter all sorts of cool wildlife like water monitors, mudskippers and, if you're really lucky (or unlucky), the ferocious estuarine crocodile.
Sungei Buloh Wetland Reserve, #01-00 Visitor Centre, 60 Kranji Way, Singapore 739453; www.nparks.gov.sg
22. East Coast Park
We can't leave out the mother of all parks and an absolute go-to for fun family adventures. Hire a bike to explore the coast in style and head to the vibrant Bougainvillea Garden, the enormous adventure playground, Marine Cove and awesome dining options at Parkland Green. Use our handy guide to East Coast Park for all the hidden gems and must sees to make the most your time there.
East Coast Park Service Rd; www.nparks.gov.sg
Chill on the beach
Escape from the confines of Singapore by hopping on a half hour boat ride to one of the islands dotted around Singapore. There you'll find plenty of quiet beaches and lush greenery to explore for the perfect day out. You will need to pay for a ticket if you're taking a ferry or bumboat, but it's definitely worth it for a day of beachside tranquility.
23. St John's Island
St John's Island is still under construction until further notice but when it reopens you can visit the Marine Park Outreach Centre to see the viewing pool and aquariums or wander down the island trail to get a little slice of the history and natural heritage.
24. Lazarus Island
This little hidden gem is just a five minute walk across the causeway from St. John's Island. There's not much else to do on the island but at least the cool blue waters and sandy beaches will keep the kiddos occupied for hours.
25. Pulau Ubin
This rustic little island is dotted with scenic spots like Butterfly Hill, boardwalks along the coast and through the mangrove, and of course the not to be missed Chek Jawa Wetlands. Head back to nature in this kampong-style island, and have a look at our guide to all things Pulau Ubin with kids before catching a bum boat over for an exploration adventure of your own.
26. Kusu Island
Named after its easy-going hard-shelled residents, Kusu Island is a sanctuary to many turtles and tortoises as well as home to the famous Da Bo Gong Chinese temple and three Malay shrines, all of which you can explore against a scenic backdrop of sand, sea and lush tropical greenery.
27. Sisters' Island
Located to the south of Singapore's main island, Sisters' Island consists of two small islands, Pulau Subar Laut (Big Sister's Island) and Pulau Subar Darat (Small Sister's Island). Check out the Sisters' Island Marine Park, home to over 250 species of hard corals, tons of reef fish and at least 12 types of seagrass.
28. Changi Beach Park
You won't have to leave the island to stroll down this beach. The 2.2km Changi Boardwalk is the best place to go to enjoy peaceful sea views and the kampung atmosphere along the outskirts of Changi Village. Head out before the sun rises or during the sunset for the best weather and Insta-worthy shots.
Changi Beach Park, Nicoll Dr, Singapore 498991; www.nparks.gov.sg
29. Coney Island Park
Travel down to Punggol Settlement and head to Coney Island Park for a day of cycling, horse riding at Gallop Stables and lazing on one of the five beach areas. Don't forget to drop by the all-natural Casuarina Exploration Playground made from uprooted casuarina trees and check out our Coney Island guide to get the most out of your big day outdoors.
Coney Island, accessed from Punggol Settlement, 3 Punggol Point Road, Singapore 828694; www.nparks.gov.sg
Explore Singapore
There's more to Singapore than just its greenery. Here's some of the places we've found…
30. Visit a Pasar Malam
The best bargains happen outside of the sleek air-conditioned shopping centres but that doesn't mean we need to be subjected to Singapore's oppressive heat. Pop along to a pasar malam, or night market (key word, night) and you'll get to enjoy cheap bargains, delish street food and carnival games and rides. Follow Singapore Night Bazaar for all the latest markets happening, and definitely check out Singapore's largest night market, the Geylang Serai Bazaar, when Ramadan rolls round in May.
31. Go on a heritage trail
If you love discovering new places, why not do so with a little history involved? You'll get a little sweaty, but it's well-worth it for peek into Singapore's history. Not sure where to start? Check out five of our favourites including Balestier, Tampines and Orchard.
www.roots.sg
32. Chinatown
For an adventure within the city, head to heritage-filled Chinatown for museums, bookshops, temples and plenty of good food (under a shelter!).
33. Little India
Little India, on the other hand, is definitely a treat for the senses. Get up nice and early to head to Tekka Market, and spend the day browsing the shops at Little India Arcade and Mustafa Centre.
34. Haji Lane
The trendy and vibrant Haji Lane is worth exploring for graffiti walls, vintage boutiques and hipster cafes. For more outdoor adventures within the city, just wander over to Arab Street and Kampong Glam. 
Haji Lane, 11 Haji Lane
35. Singapore River Cruise
Hop aboard a Singaporean bum boat for a 40-minute journey that will float you past the lively restaurant district of Clarke Quay, alongside the colourful shop houses of Boat Quay, past the Merlion and to super-sleek Marina Bay Sands. If you can keep the kids awake, catch the light show trip at 7.45pm.
Singapore River Cruise, Jetties from Robertson Quay to Marina Barrage; www.rivercruise.com.sg.
36. Singapore DUCKtours
Combine the river and land tour into one on a Singapore DUCKtour. Extra points for the amazed look on your kids' faces as you plunge into the river. Fun!
Singapore DUCKtours, #01-330, Suntec City 3 Temasek Boulevard; www.ducktours.com.sg
Keep cool
It doesn't matter how many years you've lived in Singapore, you're always going to need ways to beat the heat, especially if you're planning a trip out when the sun's up and the day's hot. Grab an ice cream cone and slather on the suntan lotion, here's our picks of  pools and water play areas.
37. Jurong East Swimming Complex
Not only is Jurong East the largest swimming complex in Singapore, it's got the best water park facilities with three towering and intertwining spiral water slides, a massive wave pool, and water sprays from the rock caverns. Hire a couple of giant yellow rings and hit the lazy river.
Jurong East Swimming Complex, 21 Jurong East Street 31, 609517; www.myactivesg.com
38. Wild Wild Wet
If you haven't been to the water park jewel of the east recently, then you need to pack your swimmers and head on over, stat. Water slides, water playgrounds, lazy river and a wave pool are just part of the usual fare, while this bad boy has a vortex, free fall, royal flush and kraken racers daredevil kids can whizz down all they like.
Wild Wild Wet, Downtown East, 1 Pasir Ris Close, Singapore 519599; www.wildwildwet.com
39. Palawan Pirate Ship
The Palawan Pirate Ship is the biz for younger swashbuckling pirates, where you can play, splash and slide the day away. The best thing? Entry is free for everybody!
Palawan Pirate Ship, 54 Palawan Beach Walk, Sentosa 098233; Palawan Pirate Ship
40. Adventure Cove Waterpark
With plenty of paddle pools, slides and even a magnetic water coaster, Resorts World Sentosa's Adventure Cove Waterpark is perfect for a day of soggy antics. Get up close with tropical fish at the Rainbow Reef, float down the 620 metre Adventure River, check out the Big Bucket Treehouse with the littlies, and then soak up some sun in a privately hired cabana at BluWater Bay.
Adventure Cove Waterpark, Resorts World Sentosa, 8 Sentosa Gateway, Singapore 098269; www.rwsentosa.com
41. VivoCity SkyPark
The impressive rooftop water feature at VivoCity SkyPark spans the size of four Olympic swimming pools (yes, it's that huge)! The knee-deep water area is ideal for older kids to paddle around in or they can rent a paddle boat for $8 to $10; hold on to little ones!
Vivocity Level 3, 1 HarbourFront Walk, Singapore 098585; www.vivocity.com.sg
42. IMM Water Play Park
Reward those kiddos for tagging along to a day at the mall with a super fun session at this outdoor splash pad. Kids will love the spraying flowers, buckets and water cannons; mums will love the non-slip surface for kids to safely let loose.
IMM Shopping Mall, Level 3 Garden Plaza, 2 Jurong East Street 21, Singapore 609601; www.capitaland.com.sg
43. Splash-n-Surf at Singapore Sports Hub
Splash or surf your way over to the water play area at Singapore Sports Hub. You're looking at a kids pool, lazy river and even a half-pipe, great for kids aged three to 12 years. Top it off with plenty of sprinklers, slides and water pistols along with a pint-sized merry-go-round swing ride and you've got a wet winner.
Splash-n-Surf, 1B Stadium Walk, Singapore 397690; www.sportshub.com.sg/communities
44. Sunny Heights
Sad your furkid can't join you in the pool? They can at Sunny Heights! Doggos can even pop into this doggy day care for a spot of grooming or some dog-friendly pastries. Don't worry, there are people treats for you too!
Sunny Heights, 110 Turf Club Road, Singapore 288000, p. 6314 9363; www.sunnyheights.sg
Museums, exhibits and more
There are some pretty fantastic outdoor attractions for you to visit with the kids. Just be sure to check the height restrictions for rides to avoid disappointment and temper tantrums.
45. Singapore Zoo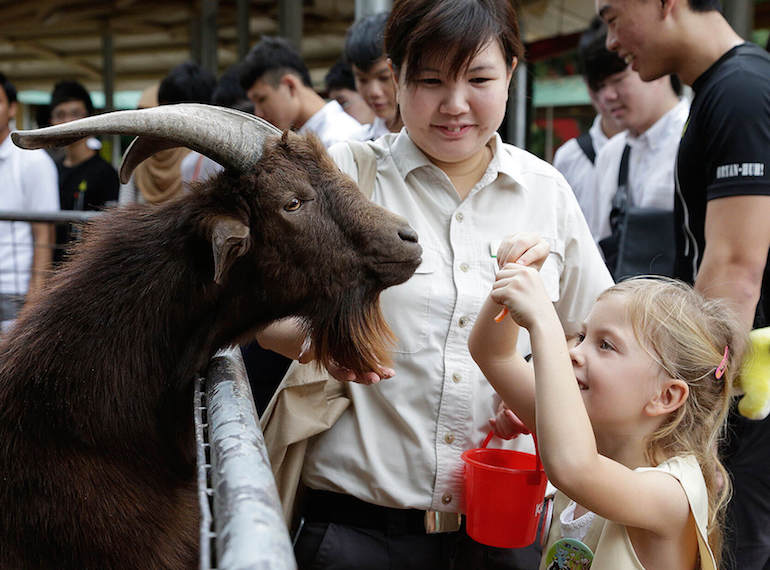 With the Singapore Zoo open 365 days a year, you'll never be stumped on things to do! This ethically minded attraction has open enclosures with natural barriers along with some free-roaming animals like peacocks and orangutans. Kids can make like an elephant and cool off at the water play area once they're done animals. Check out our full guide to all the haps at the zoo!
Singapore Zoo, 80 Mandai Lake Road, Singapore 729826; www.zoo.com.sg
46. Night Safari
Love the zoo but hate the heat? Chill with the nocturnal creatures at the Night Safari. Doors open at 7.30pm for tram rides, the Creatures of the Night Show, and if you don't mind a little heat, the high-octane Thumbuakar fire show.
Night Safari, 80 Mandai Lake Road, Singapore 729826; www.nightsafari.com.sg
47. River Safari
Jump aboard and cruise down the Amazon, Congo, Yangtze, Ganges, Nile, Mekong, Murray and Mississippi at River Safari! Don't forget to visit resident pandas Kai Kai and Jia Jia at the Giant Panda Forest and join a guided River Trail for up close and personal animal encounters.
River Safari, 80 Mandai Lake Road, Singapore 729826; www.riversafari.com.sg
48. Jurong Bird Park
Flock over to Jurong Bird Park for a thoroughly feathery fun day out amongst over 400 species of birds. Our little chicks also give a big thumbs-up to the Birdz of Play area where you'll find a dry zone bird-themed adventure playground, and a wet zone where the kids can make a big splash in the water playground.
Jurong Bird Park, 2 Jurong Hill, Singapore 628925; www.birdpark.com.sg
49. Gardens by the Bay
Whether you're chilling out in the Flower Dome or Cloud Forest, or wandering around the Heritage Gardens, there's plenty of botany to see at Gardens by the Bay. Cool off at the Far East Organization Children's Garden for free water play fun and make a pit stop for hawker-style food at Satay by the Bay!
Gardens by the Bay, 18 Marina Gardens Drive, Singapore 018953; www.gardensbythebay.com.sg
50. Haw Par Villa
Built in 1937 by Burmese brothers Boon Haw and Boon Par, you'll get the lowdown on Chinese folklore through some truly gruesome and colourful statues at Haw Par Villa. The park has temporarily closed for repairs and will be reopening on 1 March so look forward to more wackiness! Want a sneak peek? Check out our guide!
Haw Par Villa, 262 Pasir Panjang Road Singapore, 118628; www.stb.gov.sg
51. Chinese Garden
Pack a picnic and head west to the beautiful Chinese Garden for gorgeous architecture and landscaping, plus a ton of space for busy little legs to run, run and then run some more! Head to the top of the seven story pagoda, modelled on northern Chinese imperial styles, where you can feast your eyes on amazing views of Jurong Lake and beyond.
Chinese Garden, 1 Chinese Garden, Singapore 619795; www.nhb.gov.sg
52. Sentosa Island
Everyone knows Sentosa is one big playground. From theme parks to beaches and historical sites, take a look at our mammoth guide to where to eat, play, shop and stay on Sentosa before you cross the boardwalk. Or make a beeline to Universal Studios Singapore for roller coasters and thrill rides galore.
53. Gallop Kranji Farm Resort
An overnight stay in the Kranji countryside doesn't sound so bad when there's a spa involved. Yup, just pack kids and dad off for a bee hive tour, pony rides and prawn fishing while you relax in the jacuzzi.
Gallop Kranji Farm Resort, 10 Neo Tiew Lane 2, Singapore 718813; www.gallopresort.com
54. Jurong Frog Farm
For those sick of cows, sheep and pigs, the Jurong Frog Farm has residents of a different, greener, breed. Join a family tour and learn all about these slippery, yet cool, creatures. No kissing required.
Jurong Frog Farm, 56 Lim Chu Kang Lane 6, Singapore 719164; www.jurongfrogfarm.com.sg
55. Bollywood Veggies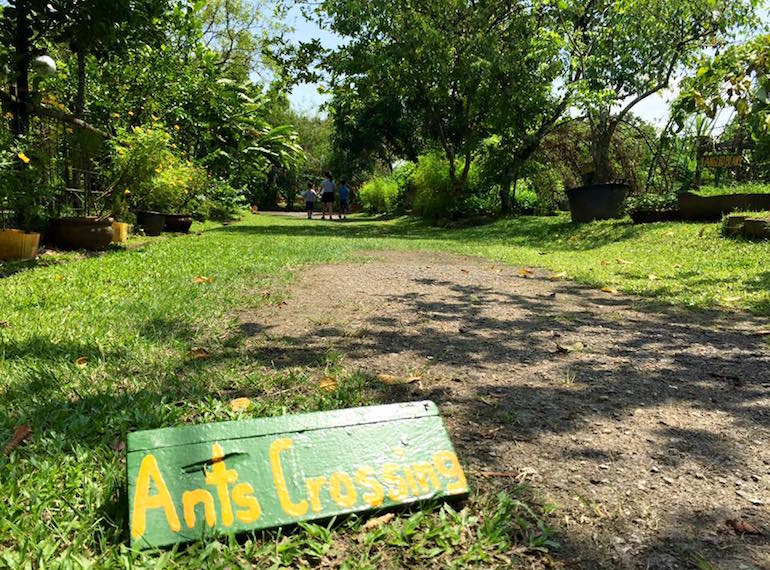 Bollywood Veggies is famous for its farm-charm and family-friendly vibe. Go on an adventure into the Kranji countryside and join a free guided tour around the Food Museum before filling your bags with healthy, organic produce from the farm shop and having a nice family meal at the Poison Ivy Bistro.
Bollywood Veggies, 100 Neo Tiew Road, Singapore 719026; www.bollywoodveggies.com
56. Hay Dairies
It's all things dairy at Hay Dairies. Meet over 800 goat residents, and join a free farm tour, milk a goat or two yourself before stocking up on the good stuff to bring home.
Hay Diaries, No. 3 Lim Chu Kang, Agrotech Park Lane 4, Singapore 718859; www.haydairies.com.sg/farm-visit
57. Animal Resort
Wander through kampong-style petting zoo, The Animal Resort and meet the neighbours, horses, rabbits, guinea pigs, geese, storks and even a giant cassowary. Animal feed is available at pocket money prices to add to the experience, and don't miss the chance to do a spot of stream fishing too!
The Animal Resort, Seletar West Farmway 5, Singapore 798061; www.facebook.com/TheAnimalResort
58. Quan Fa Organic Farm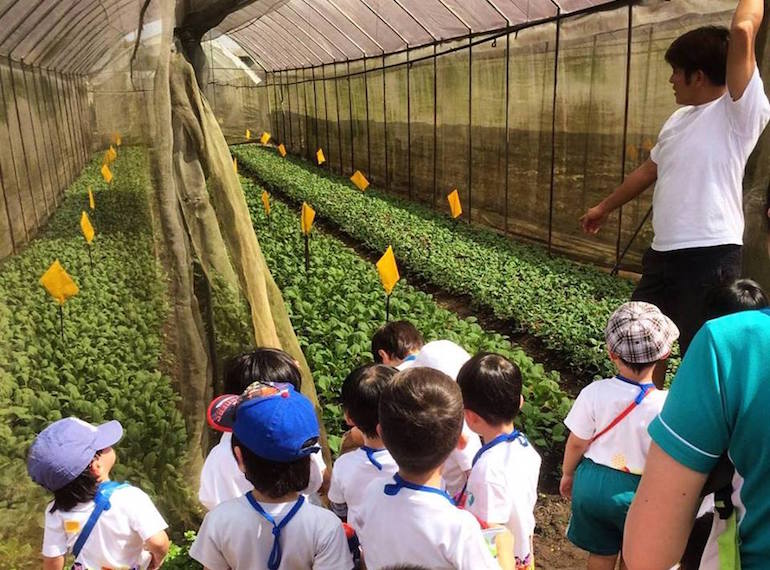 Have the kids learn to love their greens at the Quan Fa Organic Farm. Nothing like an organic farm tour and smell, touch and taste organic veggies, harvested on the spot!
Quan Fa Organic Farm, 35 Murai Farmway, Singapore 709145; www.quanfaorganic.com.sg
59. The Live Turtle and Tortoise Museum of Singapore
This little museum has moved its digs to Orto and is home to 200 turtles and tortoises. You won't be able to bring anything in to feed the animals but you can buy feed in the museum to feed the tortoises.
The Live Turtle and Tortoise Museum of Singapore, ORTO, 81 Lor Chencharu #01-16, Singapore 769198; www.turtle-tortoise.com
Fun outdoor activities
Now that we know exactly where to go, what is there to do?
60. Go kite-flying
If you're chilling by the sea, make use of the sea breeze to get a kite into the air. You can buy one or make your own out of recycled materials. Check out the safety rules stipulated by the Civil Aviation Authority of Singapore before you set off.
61. Smart Fly
Think kites are so last century? Learn the ins and outs of drone flying at Helicopter Smartfly or just purchase your own and power it up. Just be aware of restricted zones and the regulations on UAVs and check out our sister site, Honeycombers, for your ultimate guide to drones.
1 Queensway #03-04A, Queensway Shopping Centre, Singapore 149053; smartfly.com.sg
62. Gardening
You don't even have to leave the house to do a bit of urban gardening, but if you'd like to grow something other than microgreens, head to HortPark for volunteer gardening. For something a little closer to home, you can join resident-run Community In Bloom or even start your own!
63. Concert in the park
Roll out the picnic mat and catch a free concert at the park. Whether at the Shaw Foundation Symphony Stage in Botanic Gardens or Fort Canning Park, there's plenty of performances happening so you can relax to beautiful music among all the lush greenery. Prepare to rock out to the upcoming NParks Concert Series in the Park: Rockestra in March.
64. Rock Hunting
If you've ever spotted pretty rocks hiding in the bushes, congratulations! You're already a rock hunter. Feeling FOMO? Join in the fun by signing up to a Facebook group and get painting your own rocks to hide and for others to hunt for!
65. Camping
You can extend the fun to nighttime at East Coast Park, West Coast Park and Pasir Ris Park. You will need to apply for a camping permit from NParks before you pitch that tent and start roughing it. Be sure to hire a BBQ pit (or bring your own) to secure yourself some delicious noms. Camping is also permitted on Jelutong and Maman Beach on Pulau Ubin where you won't need a permit but you're advised to let the officers at Pulau Ubin Police Post know.
66. Outward Bound
Prefer to leave camping to the experts (or just the kids)? Outward Bound is an outdoors education institution situated on Pulau Ubin with rock walls, obstacle courses, abseiling and programmes that will teach you everything you need to know. Get those teens off the couch and plonk them onto an offshore island. Best idea you've ever had.
Outward Bound Singapore, locations at East Coast and Pulau Ubin; www.nyc.gov.sg
67. Sketching outdoors
Capture the great outdoors on paper or canvas with some nature sketching. There are volunteer-led art sessions held at parks all over Singapore including Botanic Gardens every 3rd Saturday of odd months for beginners, and Bukit Timah Nature Reserve every 3rd Saturday of the month for those who are more advanced. It's BYO art materials but Mother Nature will provide all the inspo you need.
68. Go wildlife spotting
Macaques, otters and crocodiles can be spotted around Singapore. But keep those beady eyes peeled for mousedeer, pangolins and even porcupines hiding in some of Singapore's green spaces.
69. My Fishing Frenzy Academy
We get it, it's tough to move around at motivation-melting temperatures, so how about an activity where you don't have to do anything but sit around? Set sail to Lazarus Island to learn some basic theory and practical angling skills with My Fishing Frenzy Academy: this is something the whole family can be on board for.
My Fishing Frenzy Academy, 52 West Coast Ferry Road, Singapore 126887, p. 9003 7485; www.mffa.com.sg
70. Go glamping
There's something to be said about roughing it in the great outdoors. But why not go glamping and sleep under the stars with all of the magic and none of the sweat or the mozzies. You'll have to go beyond Singapore for this one, but it's definitely worth it.
71. Forest Adventure
If the sun gets too hot to handle, you can stay shaded along a treetop extravaganza at Forest Adventure. There you'll find three fun-packed aerial adventures for the whole family and your mini-Mowglis will have a ton of fun checking out trapezes, wobbly logs, zip lines and Tarzan swing. Suitable for brave little people above 1.1 metres (around five years old) in height.
Forest Adventure, Bedok Reservoir Road, Singapore 479244, t. 8100 7420; www.forestadventure.com.sg
72. Rent a yacht
You could take a ferry out to one of the offshore islands around Singapore, or…you could just rent a yacht and enjoy the sea breeze in comfort. Snorkelling, diving, or just sunbathing while being cooled by the sea breeze, it's all good. No passport needed on this fully tailored sea adventure.
73. Skyline Luge
Craving an adrenaline rush? Challenge the kids to a race down the four different trails of the Skyline Luge over at Sentosa. For a scenic touch, hop aboard the Skyride for a bird's eye view of Sentosa.
45 Siloso Beach Walk Sentosa, Singapore 099003; www.skylineluge.com
74. GX-5 Xtreme Swing and Trampoline Bungy
Wander down the river along Clarke Quay to climb aboard a ride of epic proportions. Just strap the teens in and this will whip them out of that teen inertia quick smart.
G Max GX 5 Singapore, 3E River Valley Rd, Singapore 179024, p. 6535 6746; www.gmaxgx5.sg
Sports
Not only will you be able to get some fresh air – and a lot of it! – these sports are sure to get your little ones' heart pumping. Teamwork, a sense of accomplishment and honing of skills, it's the all-in-one package! Psst, mums can check out Mom in Balance for an awesome workout in the park.
75. Champions Golf
Open seven days a week from 7am, this golf course has free use of putters and golf balls, and with its outdoor mini golf course, it's our go-to for a good time with the kids.
Champions Golf, 60 Fairways Drive, Singapore 286966; www.championsgolf.co
76. Mandai Executive Golf Course
Whether you're planning to practice your short game or just hit endless balls into the distance, beginners and pros alike can let loose at this golf course.
Mandai Executive Golf Course, Upper Seletar Reservoir Mandai Road Track 7, Singapore 779384; www.mandaigolf.com
77. The Rock School
Suitable for kids aged four to 14 years, The Rock School has outdoor rock walls with child-friendly handholds, bright colours and gentle wall profiles. You can escape to the indoor bouldering and rope walls if the weather turns.
The Rock School, Bedok Community Centre, 850 New Upper Changi Rd #01-06, Singapore 467352; Our Tampines Hub, 1 Tampines Walk, #02-81, Singapore 528523; www.therockschool.sg
78. Cosmo United Football Academy (CUFA)
Soccer (or football) is for everyone at CUFA. Kids ages two-and-a-half to under 18 years can pick up the sport in a fun, professional and stress-free environment from former Singapore National players, as well as current and former SLeague players. There's even a chance for kids to compete and participate in regional tournaments. Coaching is on all year round so sign up anytime for a free trial to see if your child enjoys it.
Cosmo United Football Academy, Indoor Premier Pitch and Outdoor Premier Pitch in Turf City, Bukit Timah Pitch and Rainforest Pitch, p. 9821 3869, e. [email protected], www.cufa.com.sg
79. Little League Soccer
Sign up those little legs from age three and a half years through to bigger legs age 16 years for football clinics, training sessions and friendly tournaments at Little League Soccer. Happening every Monday, Saturday and Sunday, there's also the opportunity to join its great Sunday football league for a taste of the real thing.
Little League Soccer, Premier Pitches at Turf City and Balestier; www.littleleaguesoccer.com
80. Constant Wind
Make a splash over at Changi coast with your kids age nine and above, where you will find high sea adventures by windsurfing, sailing, power boats, stand up paddling, yachting and kayaking. For the land lovers amongst you, stay firmly on dry land at the on-site cafe, where you can watch the kids having a whale of a time while munching on local and international food fare.
11 Changi Coast Walk, Singapore 499740, e. [email protected]; www.constantwind.com
81. Bukit Timah Saddle Club (BTSC)
If you fancy a one-off encounter ($10 per ride), just canter over to British Horse Society approved Bukit Timah Saddle Club. There are pony rides every weekend for kids age three and up, along with more advanced courses for experienced riders.
Bukit Timah Saddle Club, 51 Fairways Drive, Singapore 286965, p. 6466 2782; www.btsc.org.sg
82. National Equestrian Centre
Spice up your weekend with a pony playgroup for kids age three to five years! It's 90 minutes packed with art activities, cooking class and the kiddos will get to meet (and ride) the ponies!
National Equestrian Centre, 100 Jalan Mashhor, Singapore 299177, p. 9753 8739; www.nec.org.sg
83. Dragons Rugby Club
Dragons Rugby is a not-for-profit club run with the support of volunteer coaches and parents. Newcomers will be out on the pitch in no time while experienced players will get safety tips and skills for contact rugby.
Dragons Rugby Club, 10 Grove Lane, Singapore 279016; www.dragonsrugbyclub.com
84. Sportball
Toddlers as young as 16 months up to the age of 12 years can try out multisport at Sportball to keep active and learn fundamental sport skills by trying out whole range of sports including hockey, soccer and volleyball.
Blk 26 Sin Ming Lane #08-113, Midview City, Singapore 573971, e. [email protected]; www.sportball.com.sg
85. Superfly Monkey Dragons
If you're going to be outside, you might as well be moving in style. Free-running is just the skill little monkeys need to navigate the urban jungle. Pick up balance, landing, jumping, climbing and vaulting, not just for kids but for teens too (two words, Assassin's Creed).
Superfly Monkey Dragons, various locations, p. 8511 5510; www.superflymonkeydragons.com
86. The SAF Yacht Club
Take to the waves over at The SAF Yacht Club's Get Kids Afloat Programme for small sea dogs between seven and 15 years old. We say the practical lessons are really where they'll shine with rigging, capsize drills and more.
Various locations; www.safyc.org.sg/get-kids-afloat.php
87. Shaws Little League
Golf, Tennis, Volleyball, Rugby, Soccer, Cricket, Basketball, Baseball, Athletics, Hockey and Netball – Shaws Little League has it all for toddlers all the way up to 12 years old! It's not exactly tournament level but kids will pick up the basics, get a ton of exercise and develop sports skills with age-appropriate equipment.
The Cage in Kallang and Bukit Timah and Offside at Whitley; shawslittleleague.com
88. Archery Club of Singapore
Get your little Legolas' to The Archery Club of Singapore for a sport that improves concentration and strength. You can sign up for the in-house junior and youth training programmes or register for an hour-long fun shoot on Saturday, 10am – 12pm. There's no running around in the sun involved but you will still need some protective clothing (hats and sunscreen are a must).
Archery Club of Singapore, Punggol South Archery Centre, Hougang Avenue 8, next to Block 543; www.archeryclubspore.com
89. Seletar Water Sports Centre
At Seletar Water Sports Centre, teens have an option to bypass the Optimist and try out the Byte sailboat, a fast and fun singlehanded one-design dinghy. You can also sign up for inflatable dinghy rowing and sunset kayaking for perfect views while chilling on the water.
Seletar Water Sports Centre, 101 Seletar Club Road, Singapore 798273, www.seletarclub.com.sg
90. Wave House Sentosa
Surf's up! Singapore isn't exactly the world's number one surfing destination but Wave House certainly is number one in Singapore. Pick the Double Flowrider for bodyboarding fun for beginners or brave the Flowbarrel and its 100,000 gallons of water per minute being pumped out at 30mph). Check the website for session times to catch the right wave.
Wave House Sentosa, 36 Siloso Beach Walk, Singapore 099007, p. 6238 1196; www.wavehousesentosa.com
91. Clay Target Shooting
Think your hand-eye coordination is all that? Challenge yourself at clay target shooting (also known as clay pigeon shooting). You'll pick up different disciplines including trap, double trap and skeet. Teens will also learn how to use and handle safely 12-gauge shotguns in a series of recreational challenges and disciplines set out for them by on-duty coaches.
Clay Target Shooting, p. 9836 9707, e. [email protected]; www.claytargetshooting.com.sg
92. Combat Skirmish Laser Tag
Kids as young as two years and up can suit up for a game or two of Laser Tag. The equipment is fully battery operated and involves no physical projectiles or harmful lasers. You can team up with the kiddos for Weekday Mania happening Mondays to Thursdays and get to enjoy two missions. Just be sure to book three working days in advance to avoid disappointment!
Combat Skirmish Laser Tag, 287C Jurong East St 21, Singapore 603287; combatlasersingapore.com
93. The Karting Arena
Still a few years off from getting that license? Let the kids aged nine and up tear up the tracks at The Karting Arena. This electric kart circuit Singapore boasts a 545-metre long track with 11 sweeping corners and hairpin turns. This is one sport that really calls for sunny weather so be sure to check the forecast before you rock up with the crew.
The Karting Arena, 200 Turf Club Road, #01-01B, The Grandstand, South Car Park, Singapore 287994; www.thekartingarena.com
94. Go on a family run
Think you've got the fastest fam in Singapore? Put your grit to the test at a family run. There's loads happening all over the island throughout the year and here's just a few happening now until June 2019.
95. Yoga in the park
Roll out your mat and greet the sun in the park. Better if the kiddos come along too, we could do with finding our centre. Not sure where to start? Sign up to a single session at Botanic Gardens with Sun Up Yoga, or check out the free Family Yoga sessions happening every month at Bishan-Ang Mo Kio Park.
96. Skate With Us
Kiddos needing a little help with their wheels can learn to skate like a pro at Skate With Us. Whether they're keen on improving their inline skating or skateboarding, there's classes for everyone, including adults!
Skate With Us, locations at West Coast Park and East Coast Park, p. 6246 6362; www.skate-with-us.com
Volunteer
Put your time to good use and get a little sun and fresh air while giving back to the community with these volunteering opportunities.
97. Trash Hero Clean-Ups
It's BYO gloves, BBQ tongs and the like for the regular Trash Hero beach clean-up sessions. The whole fam can sign up to do their bit for the environment by keeping Singapore's shorelines trash-free. Plus, the beach will be much nicer to play on once all that trash is gone.
Various locations, www.facebook.com/TrashHeroSingapore
98. Green Volunteers Network
Get your little environmentalist to be a green ambassador with the Green Volunteers Network and participate in reforestation through family tree-planting sessions, and clean-up activities at mangrove swamps.
Green Volunteers Network, p. 6337 6062 or e. [email protected]; www.facebook.com/The-Green-Volunteers
99. Riding for the Disabled Association Singapore
Volunteering for Riding for the Disabled Association Singapore (RDA) is strictly for teens aged 16 and up. No previous horse experience is required, and volunteers will start out as side walkers, guiding smiling beneficiaries around the track as they enjoy a welcome break from wheelchairs hanging out with the 16 retired polo and race horses and horse-riding therapy.
Riding for the Disabled, 5 Jalan Mashhor, Singapore 299174, p. 6250 0176; www.rdasingapore.org
100. Volunteer with NParks
Can't pry your little naturalists away from the great outdoors? They can volunteer with NParks to tend to our little Garden City by helping out with tours, conservation and horticulture.
NParks, e. [email protected].; www.nparks.gov.sg 
Top image illustrated by Julia Azron
Like this story? Here's more we think you'll enjoy:
Where to take the kids hiking in Singapore
Affordable activities that won't bust a hole in your wallet
Short and easy getaways to island destinations
Best cycling spots in Singapore
Don't forget to subscribe to our weekly newsletter and follow us for fun moments on HoneyKids Instagram!