Big bowls of laksa, year-round sunshine, clean, safe spaces and holiday ops galore make Singapore one of the best places on earth to bring up kids…
With National Day now upon us, it's that time of the year when we start reflecting on all the reasons we love living in Singapore with kids. From the year-round sunshine to the awesome local food, we here at HoneyKids are all thankful for the rather lovely life we get to have here with the kiddos, so we've been busy thinking about what we love best about raising a family in Singapore…
What we love about raising kids in Singapore
Kate, mum to Jess and Sienna
I love how kid-friendly Singapore is. It might be modest in size, yet it has so much to offer for kids of all ages. Whether it's getting out and about to one of the many parks (it's not called the Garden City for nothing!), to the endless indoor play options for when the weather is a little unpredictable. I've loved exploring with my toddler, Jess, in tow, and our list of things to do is never-ending, which is a good thing when you're trying to entertain a two-year-old!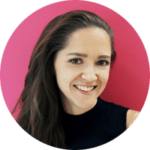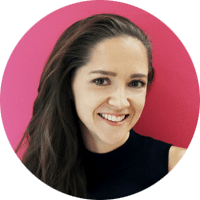 Angela, mum to Xavier and Marcel
I love the preschool options that are available here. When we lived back home in Australia, the only drop-off care option available for us for little ones from 18 months was daycare, a long and exhausting day for little people. In Singapore we had the opportunity for our boys to attend a fantastic local Montessori school, initially just for three hours a day, where they could learn, play and interact with peers who live within the surrounding area. I'm really grateful that they have been provided with such a wonderful introduction to learning.
Dawn, mum to Tessa and Gemma
We love how there's so much to do in Singapore! There is always something going on, like art festivals (even online ones!) and new exhibits at the museums around the island. We also love that Singapore is so multicultural. With that comes fantastic food – if anyone finds an exceptional African restaurant do let me know! We're also very lucky to enjoy condo living: the kids are never short of good friends. Extra happiness: the parents have all become great friends of ours too!
Esther, mum to Hadrian
It's just one of the most family-friendly cities in the world! I love the pram-friendly parks, the lush park connectors, and inclusive playgrounds. There's always something fun to do with the kids on the weekends, so there really isn't a boring moment for families in Singapore.
Zhenying, mum to Abigail and Amelia
I love raising my family in Singapore because it is so multi-racial and has such a diverse culture. They grow up learning and living amongst the different races and cultures in harmony and are exposed to a wide variety of traditions and food! It's safe and clean in Singapore and there are lots of free parks with playgrounds and water play for them to burn off their energy!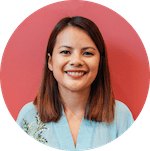 Jana, mum to Alonso and Luis
I love that I am able to open all my windows and doors and let my kids breathe fresh air. I also love that it is very safe – I'm not worried about them crossing the street or taking public transportation. But most of all, I LOVE all the fun, free things you can do with kids in Singapore like having picnics at Marina Barrage, playing in the water play area at Jacob Ballas, going to the museum… Majulahhh Singapuraaaaa!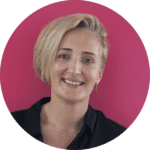 Kate, mum to Alfie, Camilla and Gabriel
Raising children on the Little Red Dot is a privilege. I love that my children are growing up surrounded by different people from all over the world. And I also love Singapore's commitment to progress, its phenomenal architecture and infrastructure, the public services and the forward-thinking approach to open spaces and public events. And of course, who doesn't love dry chilli chicken, roti prata and the island's apparent obsession with froyo?
Tracy, mum to Jack, Angelica and Rafferty
As a mum to three kids of varying ages, the year-round good weather is a huge bonus when it comes to getting out and about with the large, medium, and small child in tow. Arguments over who gets to sit next to me in the taxi are so much easier to deal with when the sun is shining! There's also the close proximity to all the amazing travel destinations on our doorstep (when things get back to normal, obvs). Also: Singapore Slings.
Amy, mum to Ruby and Teddy
There's just sooooo much to do here with kids! From all the amazing museum exhibits to the free water play spots, Singapore has it all. And I have a huge love for the buses! I've worked and lived in both London and Sydney and the public transport systems there are nowhere near as stroller-friendly (the thought of taking my double pram on the Tube actually makes me shudder). I'll always opt for a bus as my preferred mode of transport with the kids – the network is great and we love bagging the seats upstairs right at the front for a better view of the city.
Selina, mum to Maxton and Grayson
I'm not ashamed to admit my greatest loves are the laksa and chicken rice on tap. But seriously, I think this city's built for families. And when it comes to giving kids opportunities to play, learn and be entertained? Singapore takes it to the next level. Our go-tos are the Keppel Centre for Art Education at the National Gallery, Gardens by the Bay (of course), ArtScience Museum, and The ArtGround. Kids have got it GOOD here – and this gives me endless excuses to indulge in some kidulting myself.
Kate, mum to Harrison and Vivienne
I love the variety of experiences and exposures that my kids get to have here. There's such an array of amazing arts, culture, food, language, and people to interact with because it's just so safe and easy to get around… There's hardly any barrier to expose them to it, even as young as they are! Raising my family in Singapore's been nothing but amazing.
Samantha, mum to Byron
Where do I even start? There's so much to love about this little city. The food, the public transportation, the close proximity to everything, and the convenience of getting all you need and more from just a few taps on your phone. My little dude is still young, so he's not reaping the benefits of all the parks and playgrounds just yet, but so far, he's shown a deep interest in the aquarium and the zoo. See how there's just SO MUCH to do with kids here?
And psst – we thought it'd only be fair to ask the HoneyKids kids for their thoughts, too – check out their responses below! 
Do you love raising your family in Singapore? Tell us why by sending us a DM on Instagram!