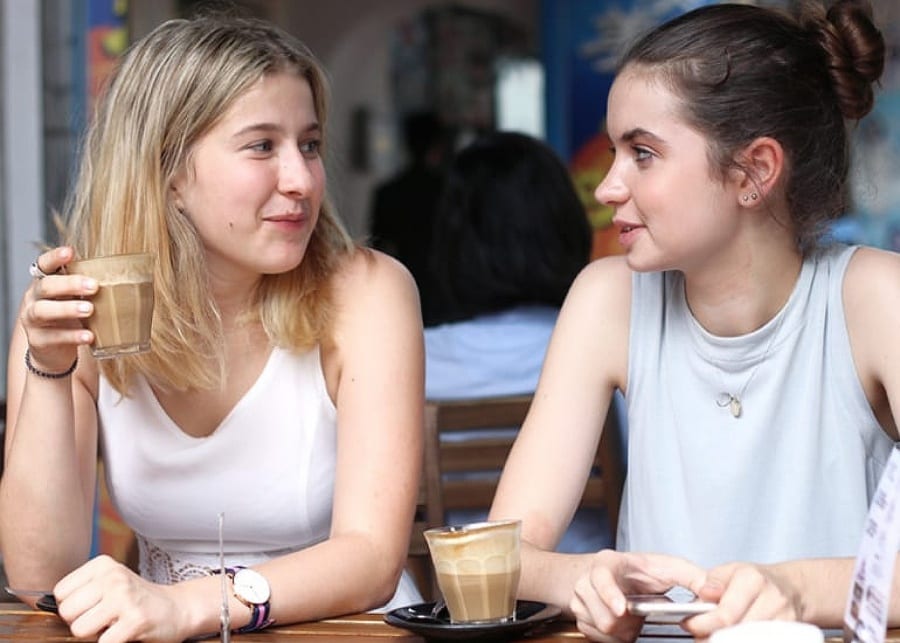 Bella (left) and Sophie shared their teen-approved cafes, hangouts and days out in the city.
What do teenagers in Singapore want to do on weekends? We asked, and here are the results...
We've talked about teenage sports and cool hotspots for older kids. And we also got the lowdown on the apps that teenagers are using. But what do they really like to do? And where do they want to hang out? We got the inside scoop on the best youth hangouts in the city. And no, it's not just shopping and lounging around. These guys enjoy a dose of culture, brunching in cool cafes, browsing through Singapore's vintage markets and exploring the city. Definitely much more sophisticated than our teenage-hoods! If you want to hang out with your kids without making them cringe, take note of this straight-from-the-horse's- mouth, teen-approved list!
Best youth hangouts and things to do with teenagers in Singapore
1. Head to Haji Lane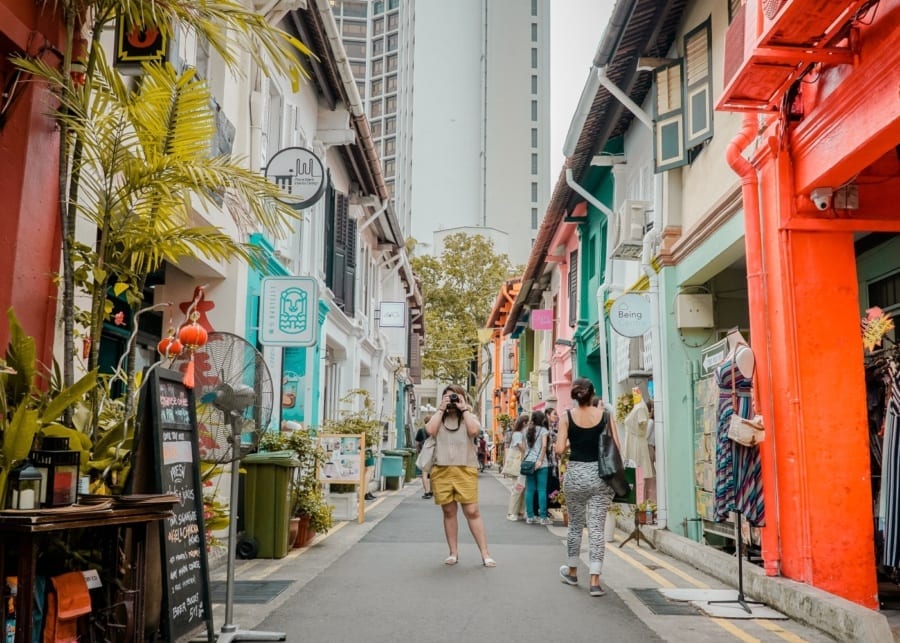 Best for: photos, exploring, shopping
Head to Haji Lane for quirky shops and cafes. There's plenty to explore! This vibrant and jazzy street is perfect for a day out with teenagers that want to hang out in a trendy area, and the insane graffiti wall is great for photos. Don't forget to head to a little known juice bar, Eisky Fabulous, and try a smooshie: a refreshing, fruity combination of a smoothie and a slushie. Go window-shopping at the vintage boutiques and admire the quirky eccentricity of Singapore's famous Haji Lane.
How to get there: Take the MRT to Bugis Junction, walk along Victoria Street, turn right into Ophir Street, then left onto North Bridge; finally, you are right by Haji Lane.
2. Hang out on Arab Street
Just like Haji Lane, Arab Street also also has great shops for unique buys, including a handful of great vintage boutiques.
3. Walk above the trees at MacRitchie Reservoir
Best for: nature, exercise, photo taking
Ditch the city and head to MacRitchie Reservoir. Unlike a lot of the other outdoor places in Singapore, MacRitchie is relatively central and easy to get to. The MacRitchie treetop walk is completely free, and you can spend a whole day up in the trees. If you are a canoeing fan, you can rent a canoe on the water to while away an hour or two!
How to get there: Get off at Marymount MRT station (Circle line) and walk for about 1km, or you can catch ta number of buses which stop close to the MacRitchie entrance.
4. Feast on Mexican treats
For killer burritos, go to Guzman y Gomez – they've got branches everywhere, including The Star Vista and Orchard Central!
5. Slurp on Virgin Margaritas
Super Loco at Robertson Quay is a sure-fire hit for its super-cute interiors and virgin margaritas. (Psst, it's also great for date-nights!)
6. Shop 'til you Kpop at Bugis Junction
Best for: cheap clothes, Korean style
Yes, teens still like to hang out at malls. One of the most popular is Bugis Junction since it's a great place for super affordable basics and on-trend pieces from tees to jeans and the latest Kpop style accessories. On level 2 there is K.Street where you can buy Korean style clothing and cosmetics at super cheap prices.
How to get there: Bugis MRT is a 5-minute walk away, just make sure to leave through exit C. You can also get a bus and stop opposite Bugis Junction.
7. Get a health hit at Holland Village
For smoothies and pretty superfood bowls, go to Project Açaí in Holland Village.
8. Hunt for vintage treasures!
Browse garage sales, vintage hotspots, flea markets, charity shops and clothes swap events for unique finds.
9. Gobble the good stuff!
For a really good burger, chocolate milkshake or truffle mac 'n' cheese, try OverEasy at One Fullerton.
10. Catch some rays at the beach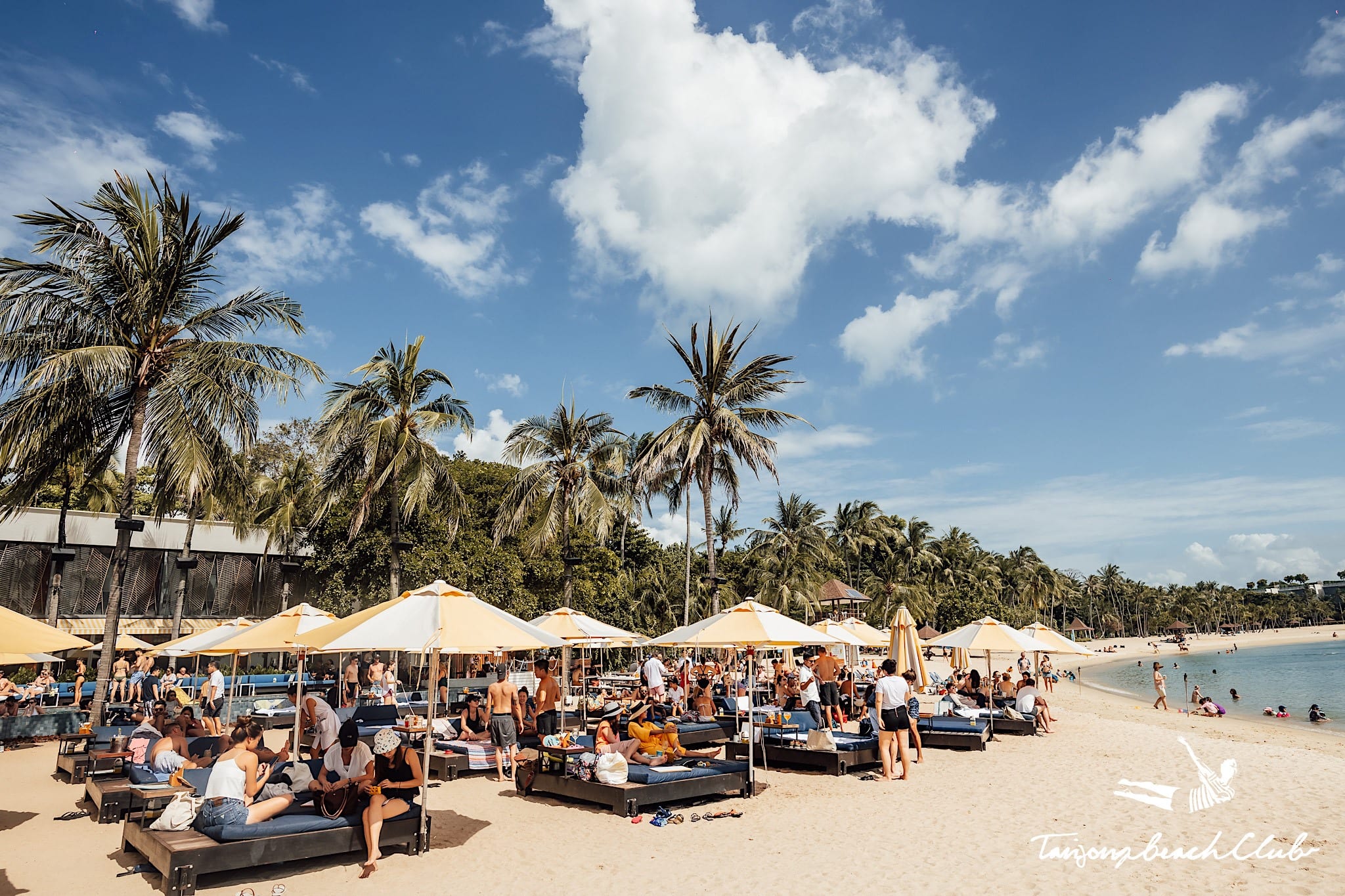 For a day out in the sun, there's always Tanjong Beach. Bring your dog, too!
11. Hang out at Scape
Best for: Cheap clothes, good pictures
If you're looking for a cool place to hang out, look no further than Scape. Update your wardrobe without breaking the bank in Scape Underground. You'll find lots of young, independent Singapore fashion and accessory brands that will stop you from looking totally basic. The graffiti wall changes every few months, so you will have no shortage of Insta-worthy pictures. Check out the Japanese photo booths and practise your moves in the reflective glass on the top level. Alternatively, just chill out in the HubQuarters and enjoy the free wifi and power outlets!
How to get there: You can take the bus to opposite Scape or get off at Somerset MRT, which is a five-minute walk away.
12. Leap into the future
Spend a day at the ArtScience Museum and check out the Future World exhibit!
13. Stroll through the gardens
For a nice day out with cool Instagram pictures to post afterwards, Gardens by the Bay's Cloud Forest and Flower Dome are the go-tos and definitely one of the best youth hangouts in Singapore. Explore more of Gardens by the Bay with our guide!
14. Slurp on milkshakes
For super crazy milkshakes, you need to try Benjamin Browns in The Forum or Black Tap at Marina Bay Sands.
15. Spend a day at East Coast Park
Hang at East Coast Park's beach, skate or play volleyball. Or try to ride tandem bikes with your squad.
16. Go back to nature at Coney Island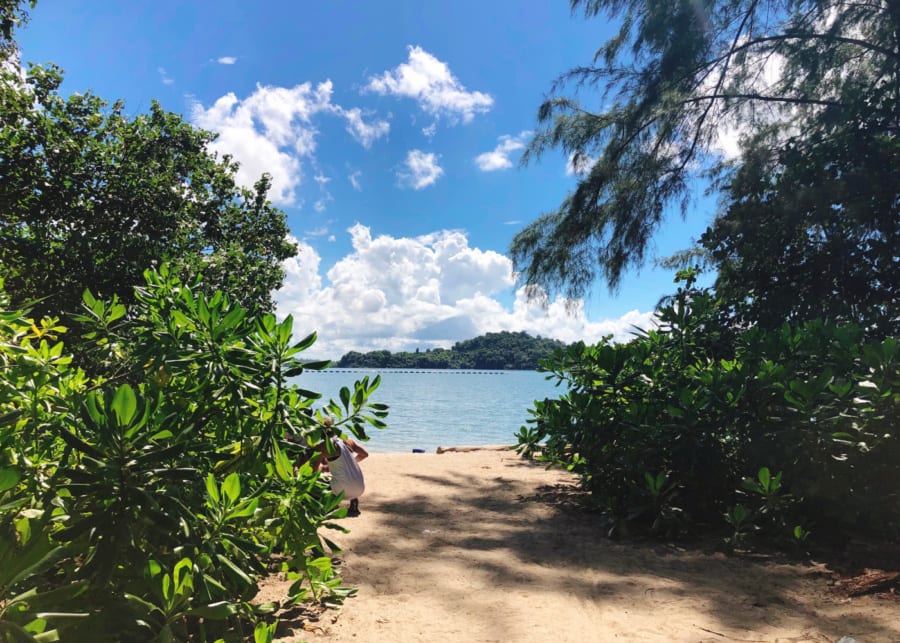 Best for: photos, nature junkies, exploring
Sometimes we just need to head into the great outdoors and experience a bit of real nature. A real cool spot is Singapore's northeastern Coney Island. It's the perfect place for a budding photographer, and if you're looking to have something more than Millennial pink on your Instagram feed, this is it. You can either wander along the existing trails, or head off into the lush greenery and explore old, mysterious buildings. Make sure to look out for Secret Beach and don't forget to grab an ice cream. Getting there is a bit of an effort, but it is absolutely worth it!
How to get there: Take bus 84 from Punggol MRT to Punggol Road End.
17. Chomp on churros
Go out for a churros date at La Lola Churreria in Clarke Quay.
18. Fuel your adrenaline
To get the buzz of a rollercoaster without having to pay for a day out at Universal Studios, go to the G-Max Extreme Swing and Trampoline Bungee at Clarke Quay.
19. Kick it at Somerset Skate Park
Best for: skating, meeting new people, photos
Looking to hang out someplace grungy and trendy? Somerset Skate Park is the perfect place to shred or just kick about with some friends. Filled with fun people and art-covered ramps, this place is perfect for meeting new people and getting a cool shot for Insta!
How to get there: The easiest way to get there is to take the MRT to Somerset, it is right next to the Skate park, or you could even skate there!
20. Tuck into big burgers
For the best burgers, there's Fatboy's Burger Bar in Holland Village.
21. Have a picnic
For a day out with your dogs plus a picnic, head to HortPark or Botanic Gardens.
22. Wander around the Turtle and Tortoise Museum
Best for: animal lovers
Why go to a zoo when you can get close to the reptilians at Live Turtle and Tortoise Museum at ORTO? Although most are kept in pens or tanks, some are allowed to roam around, where you can get up-close and personal with a turtle or a tortoise – some of them are enormous! Admission is pretty reasonable too.
How to get there: Take the MRT to Khatib and the museum is located opposite Yishun station.
23. Stare at cool art
We love Singapore Art Museum for its large variety of art. It's also a great 'grammable location. It's currently under renovation (boo), so you'll have to wait till 2023 to check it out again.
24. Brunch with your buddies
To get some inexpensive brunch with friends, Simply Bread is the place to go. Sticky buns and scrambled eggs? Yes, please!
25. Devour yummy dumplings
For dumplings that aren't too expensive, we like Din Tai Fung, especially the outlet on Orchard Road because as soon as you've finished eating, you can go shop!
26. Chill out at Marina Bay and the Esplanade
Best for: hawker food and relaxing
Marina Bay is often classed as a pricy place to hang out, but it can be surprisingly cheap. For food, look no further than Mankansutra Gluttons Bay hawker centre. Hawker centres are generally the go-to in Singapore for affordable food, and Gluttons Bay is no exception. Try the delicious Roti Jala and fried carrot cake, and enjoy those views over Marina Bay.
How to get there: You can get the MRT to Tanjong Pagar or to the Downtown station, then catch the 400 bus that goes from both stations to Marina Bay, and the Esplanade is within walking distance.
27. Watch the latest flicks
Of course, to go see a movie, Golden Village at Great World City is the obvious option – and you can go get affordable but amazing dim sum afterwards at Tim Ho Wan.
28. Cafe hop at Tiong Bahru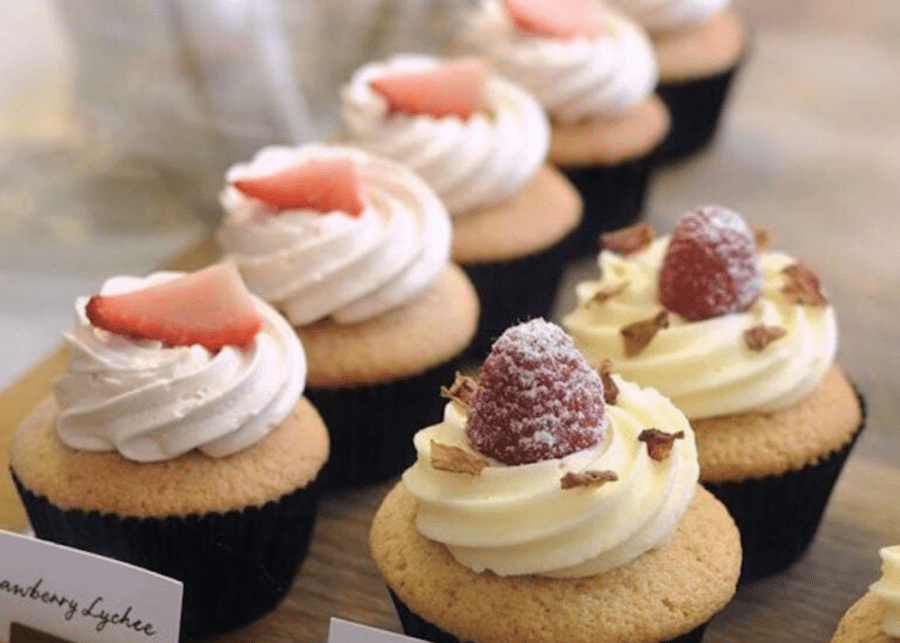 Best for: café hopping, photos, shopping
For cool cafes a nice lunch with your buddies, Tiong Bahru has hit a café epiphany. Walk around the historic buildings, lanes and shophouse of Tiong Bahru on a relaxing day and take a few artsy shots. Try a delicious cupcake at Plain Vanilla Bakery and browse around the independent stores for some quirky knick-knacks.
How to get there: Take the MRT to Tiong Bahru, exit B. You can also take a bus and get off at bus stop number 10169 at Tiong Bahru Plaza.
29. Sip smoothies & juices
Joe and the Juice is great when you want to go out for tasty smoothies (and of course, juice).
30. Get pierced!
To go get your ears pierced (with your parents' permission of course – or not), Piercing Clinic at Marina Square is the spot.
31. Stroll the Southern Ridges
If you aren't too tired from exams, waking up early and doing the Southern Ridges Walk is super fun to do with friends.
A big thank you to Sophie from Australia, Bella who grew up in Munich, plus Lily and Yuvana from Year 10 at Tanglin Trust School. These four teens revealed their fave teenage hotspots and cool youth hangouts in Singapore!