Looking to shop 'til your husband drops? You've come to the right place. Here, we give you a full guide to shopping in Singapore for mums.
For most of us, shopping in Singapore conjures ideas of soulless, fluorescent-lit strip malls, or traipsing up and down Orchard Road alongside gaggles of tourists. However, if you dig deeper, there's a whole array of independent and quirky stores that sell everything in your wildest mum dream. These shops tend to take the form of either a hole in the wall or a suggestion on your Instagram discovery page. All mums gotta do is look..
Now, this can be a lot to ask. Between running errands and chasing after tots, the last thing in a busy mum's mind is navigating through a labyrinth of online and offline shops. Which is why we've shortlisted all the shopping deets mums need to know. Yep, when you next go out to flex those spending muscles, know that we've got your backs.
Mums' essential shopping guide in Singapore
Fashion shopping in Singapore
Lululemon leggings and any of your husband's shapeless tees make the comfiest combo during pregnancy. That we can all agree on. However, if pregnant mums would like a wardrobe refresh, then you've come to the right place. Here, you'll find our curated list of where to buy the coolest maternity clothes, plus lots of options for mums to satisfy a new-found kind of shopping addiction: kids' clothing. You're welcome!
Back-to-school shopping in Singapore
Looking for the perfect school is stressful. Shopping for school? That's another minefield. The back-to-school prep period is filled with anxiety for us parents. So, to help you ease the school shopping blues, we've compiled a list of the comfiest backpacks, sturdiest shoes, and cutest stationery, so that you can confidently send your little ones off to big school.
Eco-friendly shopping in Singapore
For mums who want to jump on board the eco-friendly lifestyle train, a good place to start is our list of all the reusable bags and sustainable products available here in Singapore. From shopping bags to food wraps and kids' toys too, here's how you and the whole fam can go green.
Toys, arts and craft shopping in Singapore
Give a baby a new toy – any toy, even a plastic bag – and chances are, you've got a happy baby. Babies and young kids aren't picky.  But when it comes to choosing toys as a parent, there are lots of factors to consider: whether they're age-appropriate, safe, and essential for baby's development. Although the guideline is still to not overwhelm the baby with too many toys, if you want to gear up on every gizmo and gadget that promises to jump-start your baby's development, who are we to stop you? We've even done the leg work and found all the best places for toys and crafts, so you can just scroll through and buy as much as you deem fit.
Gift shopping in Singapore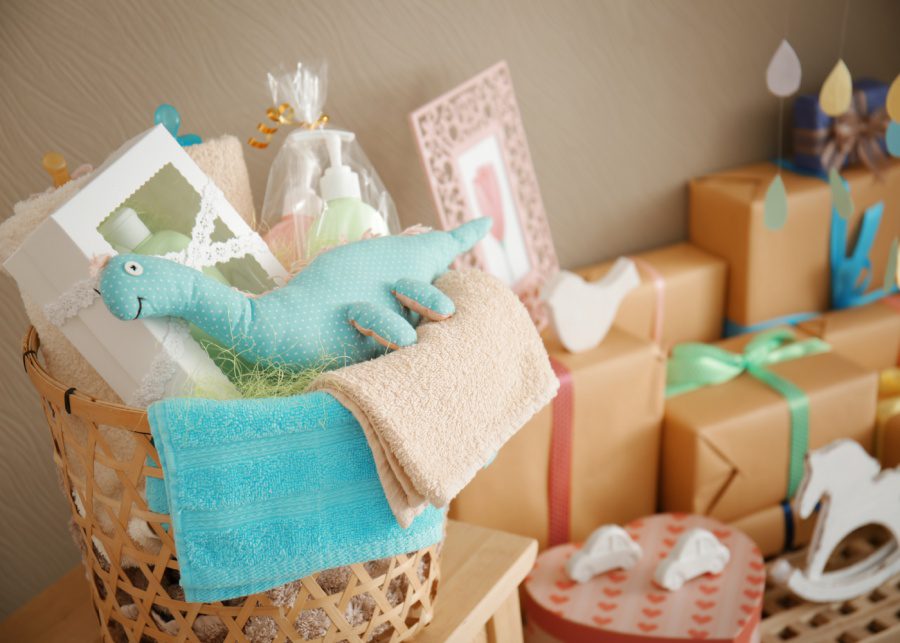 Motherhood introduces a whole new definition of gifting season, and it's not only on Black Friday or Christmas. It's a year-round affair. We're talking Teachers' Day, kids' birthdays, Father's Day, Mother's Day, and numerous baby showers. Gift shopping can be overwhelming if you don't know where to look. Which is why we've carefully crafted this list of all the gifts you can get for every special occasion.
Furniture shopping in Singapore
A baby's nursery is usually his mum's attempt to apply her interior design degree that's acquired overnight from the University of Pinterest. However, once babies graduate from babyhood, it's a whole different playing field. Kids, unlike babies, have very specific visions of what their rooms need to look like. Most of the time, they are inspired by epic movie sets or elaborate fairytale backdrops. Here's the bad news: the only way for their rooms to emulate the interior of the Millenium Falcon, is if they hit the lottery. But there are some doable kids' room ideas that are totally incredible and still within the realm of possibility. All it takes is a balance of kids' imagination, parents' practicality, and their stable source of income. And our comprehensive list of where to source some of the coolest kids furniture in Singapore.