We love the rattan furnishings at Cathy's Cove! Photography: Cathy's Cove
Find out why we're crushing on these rattan kiddie toys and furniture from local Singapore boutique, Kathy's Cove
At HoneyKids, we're all about promoting sustainability and living eco-friendly. Which is why we've got heart eyes over Kathy's Cove's sustainable and environmentally-friendly furniture, homeware and children's toys. Finally, quality kids essentials that ditch the garish plastic fantastic! Each piece is painstakingly handcrafted by a team of master craftsmen, so you'll know quality is abound. Before we get into further deets, check out our faves from Kathy's Cove:
RATTAN TOYS & FURNITURE FROM KATHY'S COVE
This truck that doubles as storage for toys
This thoughtfully designed truck has a handy-dandy basket for little ones to keep their books, precious stuffed animals and art materials in. We love how the wheels actually move — now teddy can whizz around the nursery with ease!
This dollhouse we wish we had when we were kids
Fans of pretend play will love this beautiful three-storey dollhouse. It's roomy enough for the kids' dolls or animals to move about and comes with a spiral staircase and attic. The best part? It can be kept closed or opened up, making the clean-up a whole lot easier!
Why we love Kathy's Cove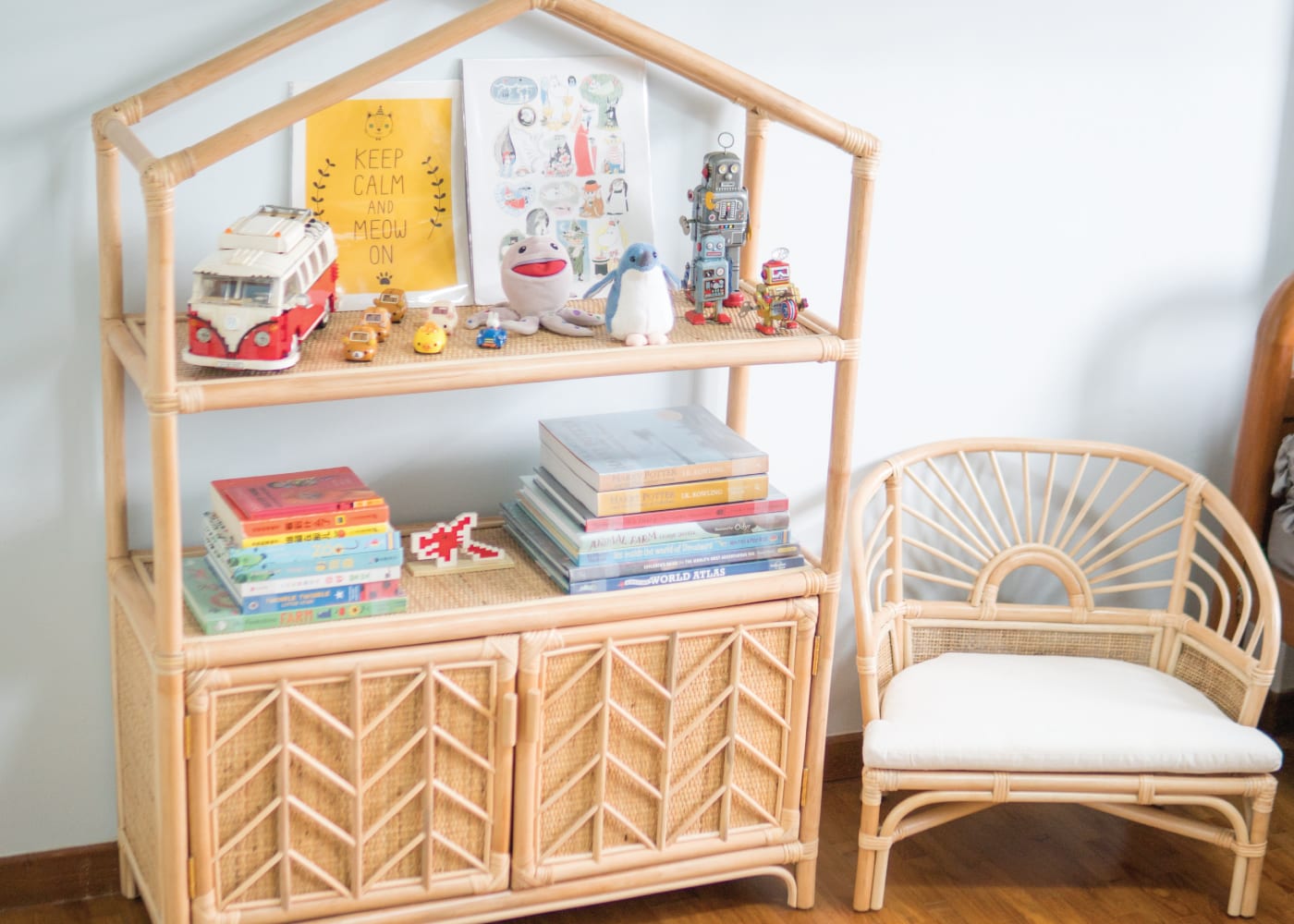 It goes without saying that there's a lot of thought put into the design in each product from Kathy's Cove. We're fans of the neutral colour palette, which works with our décor at home. The designers' love for rattan is obvious — and we're also fans of its vintage and tropical vibe.
We also appreciate how the designers make it a point to ensure the pieces are educational and engaging. It offers options for toddlers to work their fine motor skills and hand-eye coordination. For the older kids, the toys encourage them to use their creativity. Pretty nifty stuff, we think!
If you're looking for an alternative to plastic toys, Kathy's Cove is the place for toys and furniture that you'll treasure for a lifetime. And psst – Kathy's Cove is offering HoneyKids readers 15% off its new collection and previously sold-out rattan items! Simply apply the code "PREORDER15" upon check out. (Discount is valid until April 2021)
This post is in partnership with Kathy's Cove