Heading to a chilly climate during the end-of-year holidays? Here's where to find cold-weather clothes for kids in Singapore...
Here in sunny Singapore there's clearly very little need for cold weather clothing, so when we head overseas for a quick getaway close to Singapore, we're usually on the lookout for snazzy swimmers and kaftans to bring along on a tropical escape. But what about when we're travelling to exotic new places with fir trees instead of palm trees and we need welly boots over flip flops? Who doesn't like to escape the heat for the annual ski trip or an impromptu trip to Europe (it's pretty chilly over there at this time of year)? Finding clothes to kit our kiddos (and ourselves) out to make sure we're kept warm and toasty is a must. If you've been wondering where to stock up on a winter wardrobe, then settle down with a hot chocolate and find out how the whole family can keep warm when the weather outside is frightful…
Uniqlo
Not only does Uniqlo have a great range of warm clothing choices for our small people (and us!), it also stocks a range of Heat Tech clothing featuring Japanese technology. Think lightweight layers that keep kids warm but without the bulk that usually comes with winter woolies. The baby and kids' range covers ages three months to 13 years with a full winter wardrobe at prices that won't make you freeze with fright.
Uniqlo, various locations; www.uniqlo.com/sg
H&M
H&M really knows how to do winter clothing. Its collection is large but the prices are low for fantastic cold weather essentials. Choose from character-themed jumpers (and yes, you will find Star Wars or My Little Pony fashion gear), gorgeous, bright body warmers and chunky knits. Kids sizes range from teeny tiny newborns right up to the tween/teen gangly limb size (up to age 14). Grown-ups can grab their share of scarves, snuggly socks, bobble hats and coats too, making this a one-stop shop for the whole family to get their chill-busting outfits all in one place.
H&M, various locations; www.hm.com/sg
Seed Heritage
We've long been swooning over the stunning collection of swimwear and summery threads at Seed, but we picked up the cutest girl's winter jacket EVER for an upcoming cold weather holiday – and it was in the sale! There are lots of great bargains to be found at this Australian brand right now at its online and in-store mid-season sale (although cold weather gear is only available online) so snap up those bargains quick!
Seed Heritage, various locations; www.seedheritage.com
Coldwear
Where better to shop for cold weather clothes than Coldwear? If you're looking for ultra-lightweight down coats that squish down perfectly for the suitcase, but keep you and the small people seriously warm, then Coldwear is where you should be heading. Its range – including gear suitable for sub-minus conditions – comes in funky patterns and bright colours so that the kids will be easy to spot in the snow piles. There is also some great advice on dressing for chilly temps on its website. Free shipping is an added bonus if you can't make it to one of their stores, and sizes range from age three to 12 years for the kids.
Coldwear, various locations; www.coldwear.com.sg
Marks & Spencer
The stalwart of a British winter wardrobe, M&S brings cold weather clothes to Singapore that are fun, long-lasting and affordable. You'll bag everything from tights to woolly hats, and thermal undies to chunky knits for the whole gang. Plus the Food Hall is pretty good too…
Marks & Spencer, various locations; www.global.marksandspencer.com/sg
Zara
For chunky knits, spiffy bobble hats, snug coats and all the other winter woolies you'll need, Zara has both in store and online options to kit out the whole family. Faux fur coats and leopard print? No problem.
Zara, various locations; www.zara.com/sg
Popsicle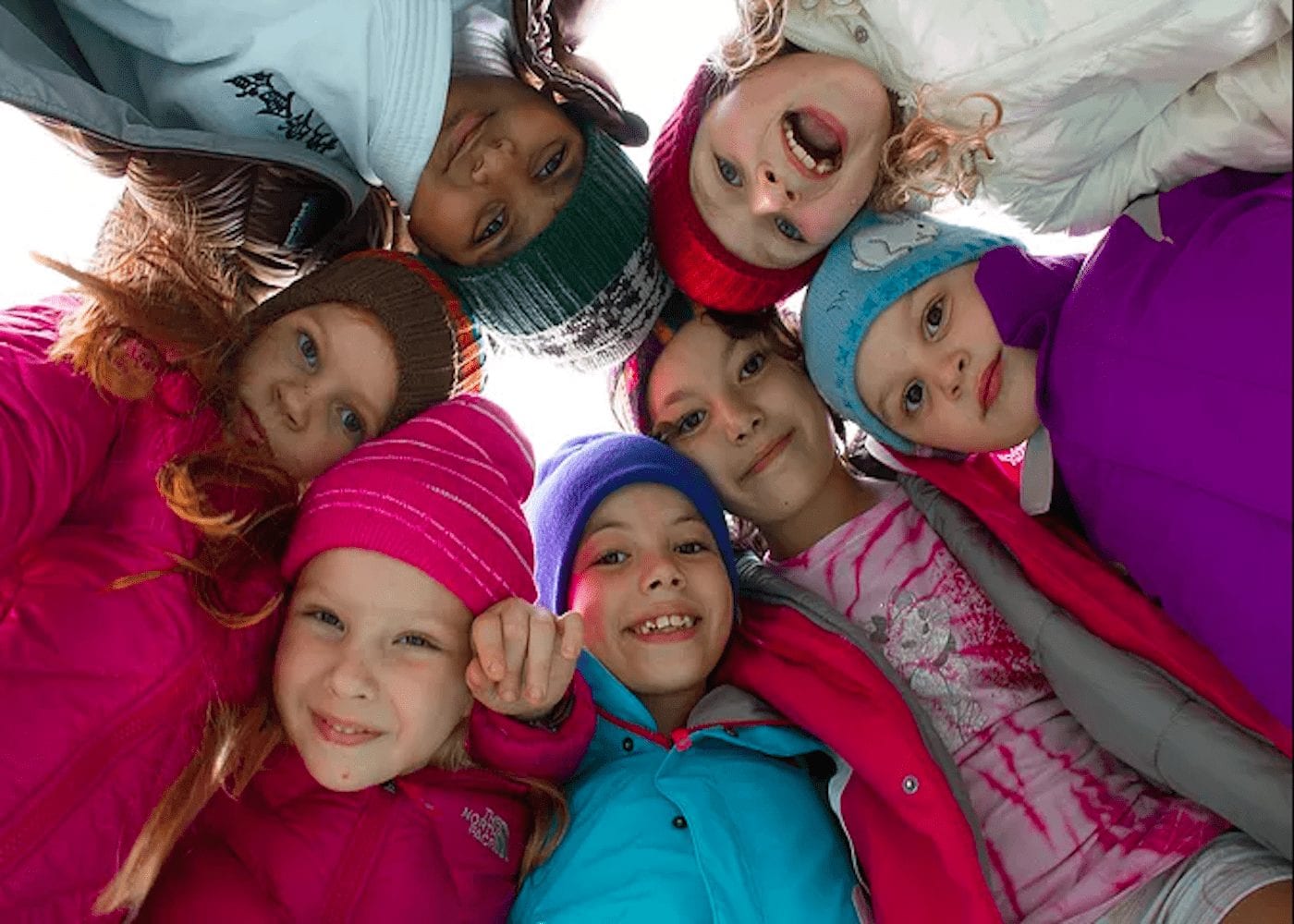 Winter wear can be an expensive investment, especially for young children who will outgrow their jackets and ski pants all too soon. So if you don't want the hassle of having to keep piles of bulky sweaters here in the tropics in between snowy holidays, this is the solution for you! Popsicle offers a rental service so you can deck your kids (from newborn to 12 years) out in a wardrobe of winter wear for your holidays, then hand it all back once you return to our sunny shores.
Popsicle, located in Holland Village; www.popsicle.asia
Next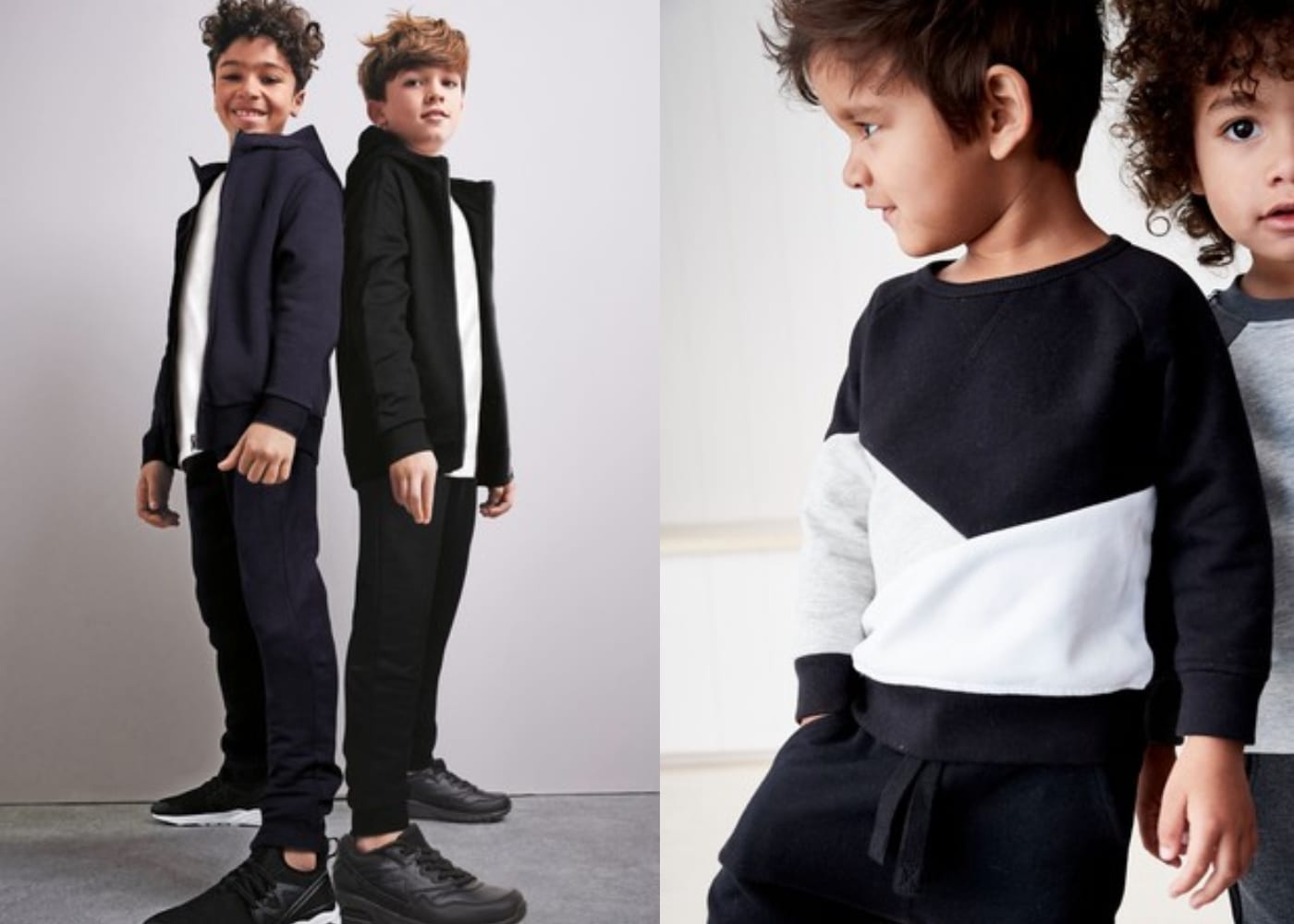 Available online only but with a super-speedy delivery time (and free too), we're big fans of the affordable and fun winter wear available from UK retailer, Next. With brands including Hackett, Adidas and Abercrombie and Fitch, as well as its own label gear, there's something fabulous for all ages from newborn to adult at affordable prices.
Next SG, Online only; www.next.sg
Or, share the warmth
Second-hand is always an economical and sensible route to consider, especially when saving money in Singapore is not always easy! These kids of ours have a tendency to grow fast, so forking out a fortune on new gear can be a false economy when your child can't squeeze into their Burberry bobble hat the following year! Facebook, Carousell, Gumtree, Ebay etc all have great options on the second-hand front, so have a search or put up a post asking for winter clothes, and you'll be amazed at how many fabulous offers you get! It's also well worth checking out clothes swap events around Singapore: we've picked up some winter woolies ourselves from such sessions. And don't forget that if you are feeling crafty, and fancy brandishing your knitting needles for some hat, scarf and mitten creating of your own, then do check out where to get all the supplies you need in our guide to craft shops in Singapore.
Like this story? Here's more we think you'll enjoy:
Sustainable fashion for kids
Clothes swapping in Singapore
Where to buy vintage and second hand in Singapore
A whole year of family holiday ideas
Don't forget to subscribe to our weekly newsletter and follow us for fun moments on HoneyKids Instagram!
Top image credit: Ostap Senyuk on Unsplash