Keep your produce (and your conscience) green with these eco-friendly reusable bags, available right here in Singapore.
We're constantly reminded to make sure our kids reduce, reuse and recycle in an effort to help save the planet. There are easy ways to instil eco-friendly habits in our wee ones on a daily basis, like showing them how to save water and reuse sandwich bags. We're also big fans of wooden toys to help ditch the plastic! But one of the easiest ways to be eco-friendly is to cut down on single-use plastics. Start with your weekly supermarket shop! Here are our top picks for reusable bags that aren't only spacious and sturdy but cute to boot!
Eco-friendly bags for grocery shopping in Singapore
1. Eco Bags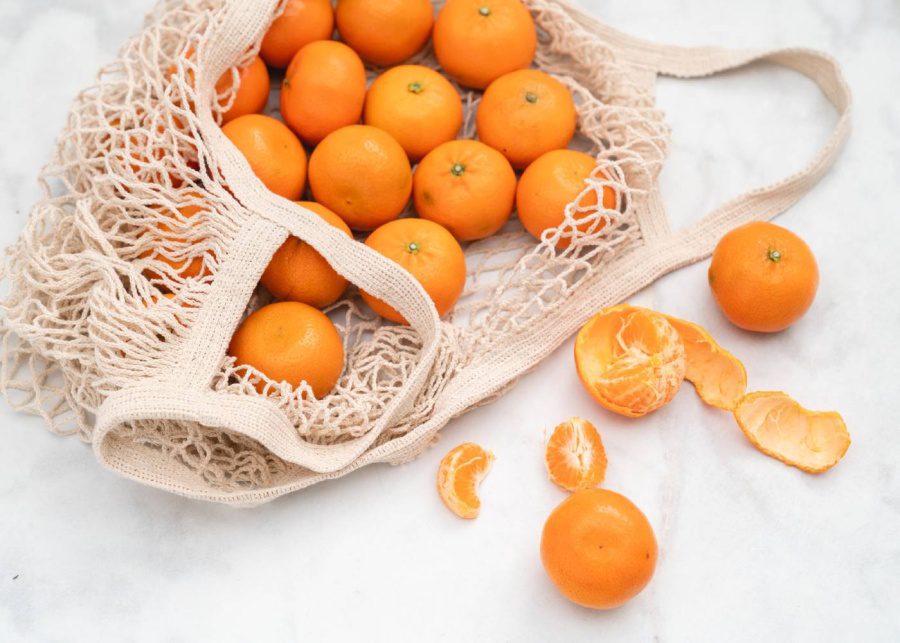 Eco Bags offers a range of reusable bags made from sustainable fibres like organic or recycled cotton that are 100% recyclable. It stocks all sorts – from swish tote bags and washable canvas lunch bags to string, eco-friendly bags for carrying your veggies. Did we mention you can also order custom printing for the canvas totes and lunch bags?
2. Island Living
Nothing looks more chic than a bag made of natural fabric. And Island Living amps up the style quotient of natural fabric bags by using rustic seagrass in its Uma tote bag. What's not to love? The design looks great to accessorise with your outfit to sport a caszh tropical island vibe. In our books, it's also great to carry along for a gander to the marketplace or even to park at the beach!
3. Peco Bag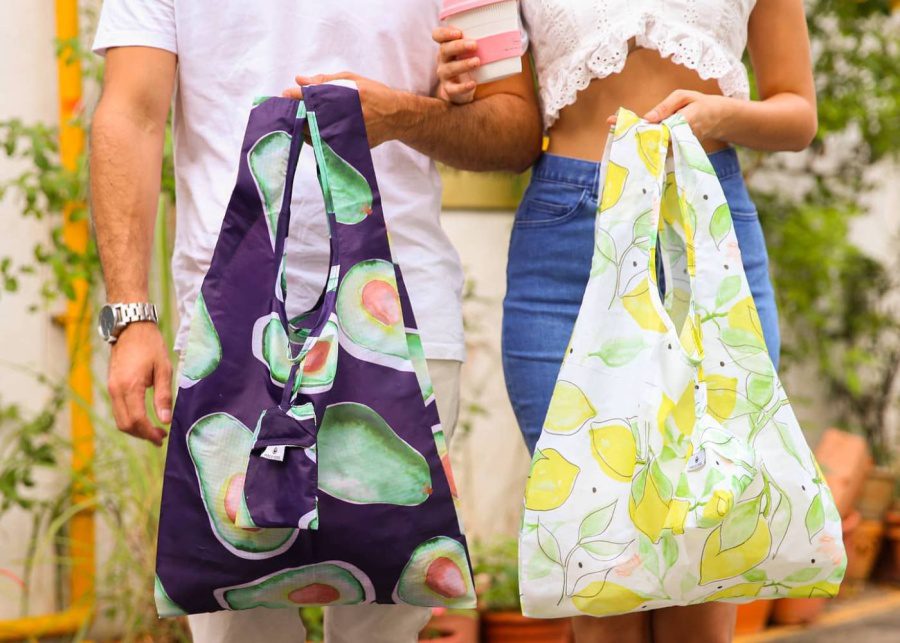 If you want to amp up your island style, we know a one-step solution you will love. All it involves is slinging a quirky Peco bag over your shoulder for a dash of vibrance to your outfit, We are talking bags with fun mushroom prints, candy stripes, amazon-inspired designs, florals, and more. Besides being attractive to carry around and a great alternative to single-use plastics, the bags have a bigger purpose towards the planet – each bag recycles seven plastic bottles, pretty cool! So go forth knowing that your bag is not only turning heads but doing great things for mother nature too!
4. BAGGU
Do you have a BAGGU? The Standard Baggu, its best-selling reusable bag, is said to be able to fit two to three plastic bags worth of groceries. There's also the self-explanatory Wine Baggu, and the Baby Baggu, which is perfect for toting around your lunch, extra shoes, or a six-pack. We love the eye-catching, quirky designs – you'll deffo be the talk of the market when you whip your eco-friendly Baggu out. Too outrageous for you? Don't worry, it stocks non-descript, one-colour options too.
5. The Social Space
The Social Space all-famous be kind tote says it all. And it goes beyond just being kind to all around us, but to mother earth as well. The bags are ethically made in India using a circular model of upcycling bed linens and other retired textiles from the hospitality industry. Plus, they are made using non-toxic dyes. The bags are available for just $19.90 each. If you visit The Social Space, don't miss out on the snazzy TSS Jute bag on offer with every $150 spent.
6. Keep Leaf
Founded after the birth of her first child, Keep Leaf's products feature modern, stylish designs and are built to last. Each bag is made from premium quality organic cotton and roomy enough to carry plenty of things, not just groceries. Take this on your quick trip to the office before your supermarket run.
Also available from Neis Haus
7. IKEA
This Swedish brand has been taking the lead in achieving sustainability, and we are honestly here for it. Its Kungsfors net bag, which comes in a set of two, and is perfect for your fruits and vegetables. Hang the bags up after you're back from the market; we're told the food will last longer. IKEA also claims its bags can be used in high-humidity areas – definitely perfect for our country then!
8. Ever Eco
Its net tote bag, made out of soft, thick and unbleached organic cotton, is so lightweight yet stylish that you'd consider using it for more than just grocery shopping. Coming in long and short handles, the bag is able to carry all your goodies by expanding and stretching. Wanna start shopping sustainably? Go all out and get the Zero Waste Shopping Set. Save the planet while looking fashionable at the same time!
9. The Sustainable Project
This Singapore-based business was first founded to spread knowledge on sustainability. Its online shop followed soon after to transform that knowledge into action. Now that's what we call walking the talk! There are a few eco-friendly bags for you to choose from, such as kind bags made from recycled plastic bottles, tres chic French net bags, and shoulder bags handwoven from jute fibres. We, however, are drawn to the shopper tote – it's large enough that you can carry even plants in it! A worthy investment.
10. The Green Collective
Envisioning itself as a 'Green Kampung' (kampung means village in Malay), The Green Collective carries over 40 local sustainable brands that align with its vision and mission. Various bags can be found on its website, from the totes to the fashionable carry-ons. Keep an eye out for the upcycled shopping bags, which are perfect for your grocery shopping.
The Green Collective, Funan Mall, 107 North Bridge Road #02-18, Singapore 179105
11. MUJI Tote
This brand believes in doing away with single-use plastic, and we are all for it! MUJI solves the problem with natural fabric bags that are undyed and made with minimal waste produced. As for the design? We love the minimalist yet rustic styles that work great for everyday use or a trip to the supermarket.
12. D'Art and Design
D' Art and Design offers a range of fully customisable eco-friendly bags made from woven and non-woven materials such as jute, denim and cotton. Most of its products are made upon order and priced at wholesale rates. The good news? Shipping is available to Singapore, Korea and Japan.
13. Smateria
Based in Cambodia, this mum-led brand is dedicated to producing fashionable bags and accessories using upcycled materials such as plastic, fabric or leather. Produced by Cambodian workers in a fair and sustainable way, these sturdy bags seamlessly take you from a grocery run to lunch with the girls.
Who says fashion and sustainability don't go hand in hand? These brands just prove otherwise!
Top image credit: Arnel Hasanovic