Save the planet and ditch the plastic by adding these reusables to your basket. Like, now.
Here at HoneyKids, we're always trying to go green wherever possible. Making small changes here and there can make a big difference, so chatting to our kids about how to save the planet is a regular convo in our households. We've already touched on how to recycle properly in Singapore, avoiding food waste and where to donate pre-loved goods to avoid landfill. But one of our biggest causes of pollution here on the Little Red Dot? Plastic waste. Avoiding disposables is a lot easier than you think and, after an initial outlay, reusable products will save you money in the long run. Check out some of our favourite eco-friendly alternatives.
12 reusable eco-friendly products in Singapore
1. Reusable takeaway cups
Seeing as how all our fave F&B outlets are always crowded, we're all about takeaway. Which is why you need to arm yourself with the king of reusable products: the BYO coffee cup! Whichever brand you choose, one thing's for certain: you still get your cup of joe, but with the added feel-good satisfaction that there's one less plastic lid going in the bin. Many cafes also offer a small discount for bringing your own cup, too. Winning at life! Our fave? KeepCups, the world's first barista standard reusable cup. You can pick one up from Tangs, Lazada and many more retailers, but we also love building our own combo on the official website.
2. Snack bags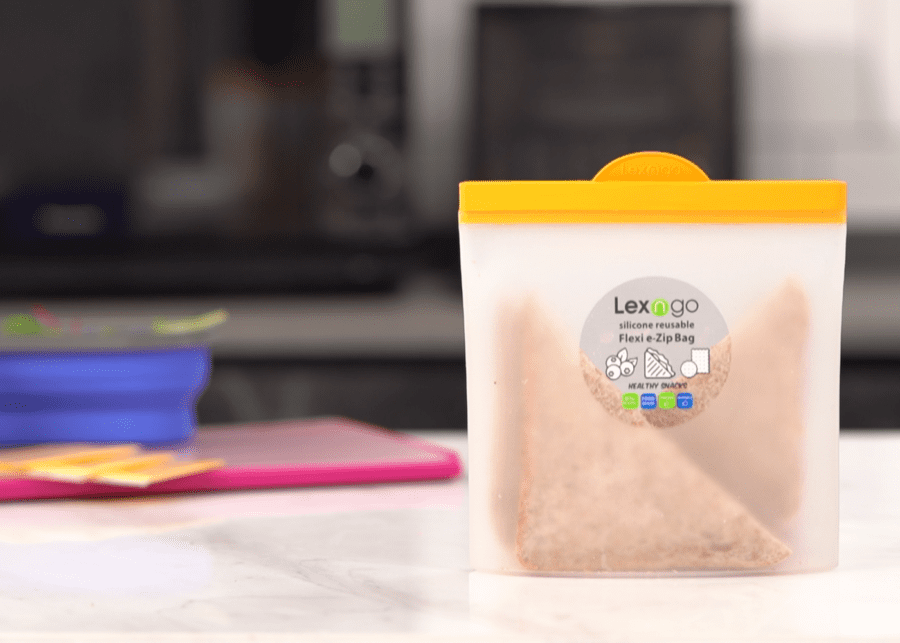 Partial to a sarnie for your lunch? If you love a sambo but hate snaplock bags, the good news is you can now buy a 100% food-grade silicone alternative from Lexngo. The Flexi e-Zip Bags are non-toxic, economical and totally washable, making them one of the top reusable products us busy mums can get on board with. The brand also makes flexible, collapsible storage containers for storing leftovers. Our other top pick? A long e-Zip Bag that we love popping our wet brolly in so we don't drench the inside of our handbags! We didn't know we needed this in our lives until now.
3. Straws
Plastic straws are the stuff of every marine creature's nightmares. Do all your flippered friends a solid and avoid straws like the plague. Switch to silicone, bamboo, glass or stainless steels alternatives instead for a really easy move to reusable products. Grab a brush while you're at it to keep 'em clean. You can get reusable straws (straight and bent) from lots of online retailers, although we love the range at The Sustainability Project.
4. Toothbrushes
If you're still using not-so-fantastic-plastic toothbrushes, things have to change! Bring some sustainability into your hygiene routine with a bamboo alternative. Pop them in your basket the next time you're at a Watsons, or add them to your online basket instead. You can also stock up at Human Nature, or get on the bamboo bandwagon at Bamboo Straw Girl.
5. Face masks
This is the new normal we're living in, where we can't leave our homes without wearing a face mask. We've already shared top tutorials for how to make your own mask if you're feeling crafty, but if you're not a sewer, there's no shame in buying one instead! Reusable masks save you using throwaway surgical masks (and leave them for the people on the frontline who need them the most). For added protection, try 1929Mask's offering. It's a Singapore start-up that's created one of the first reusable masks treated with anti-microbial and water-repellent properties (tested up to 100 washes). Available in two colours and in kids' sizes (for kidlets aged 5–9), the three-ply masks also come with 1929's latest mask extender for people who wear a headdress like a tudung, or for those who need a bigger fit.
6. Cutlery
A lot of food delivery apps now give you the ability to opt out of receiving plastic, single-use cutlery. All very well and good when we're stuck at home for the foreseeable, but what about things get back to normal? Easy. Grab ye some reusable cutlery. With all that planet-saving going on, the food won't be the only thing leaving a good taste in your mouth. There are also some highly cute travel chopsticks complete with cases you can pick up on the cheap, too. The sets from Trove of Gaia ($10, pictured above) are not only pastel-coloured pretty, but they're made from straw wheat leftover from agricultural harvesting. Pretty impressive, we say.
7. Grocery bags
Ditch the plastic bags on your next solo jaunt to the supermarket and fill up some eco-friendly grocery bags instead for your weekly shops. Got a car? Cardboard boxes are also a useful (and green) option to have in your car boot to keep those groceries from rolling around. That is, if you're not already using them for a cubby house or giant rocket…
8. Food wrapping
Forget clingfilm: instead, try wrapping up your food in beeswax wrappers and reusable sandwich bags. Minimakers creates premium small-batch artisanal beeswax wraps and the patterns are gorgeous (see above). Neishaus also sells Apiwraps, which we can think of multiple uses around the home for. These reusable products are so simple to use and care for, too. Simply rinse with cold water and mild soap after each use and allow to air dry. The golden rules? Store away from heat, no microwaving and no raw meat.
9. Laundry egg
If you're keen to avoid the harsh chemicals found in laundry detergent, opt for a laundry egg. Good for hundreds of washes, this laundry washing system cleans clothes effectively, using two types of natural mineral pellets encased in a recyclable egg.
10. Nappies
Disposable diapers contribute to a staggering amount of landfill. But, with the fabulous reusable products on the market these days, it's easy and convenient to make the switch to eco-friendly nappies! We love Moo Moo Kow's colourful cloth diapers. A local Singaporean company, Moo Moo Kow was born from the passion of mums who felt the need to make a difference in the environment and their own community. We definitely approve!
11. Menstrual cup
Cut down on all those tampons and pads by turning Aunty Flo into an eco-warrior. The mother of all reusable products, menstrual cups go up your unmentionables and collect your monthlies. Other eco-friendly alternatives include period pants and cotton pads. Check out The Period Co for your options.
12. Cotton buds
Those pesky Q-tips cause havoc on the environment. Do your part by investing in this reusable product: LastSwab. It's a reusable, sustainable and sanitary alternative to cotton swabs, buds and Q-tips – buy one, and you'll be saving the planet from at least 1000 cotton swabs. Cue smug face.
Go forth and be an eco-warrior! Save the planet!
Top image: Volodymyr Hryshchenko