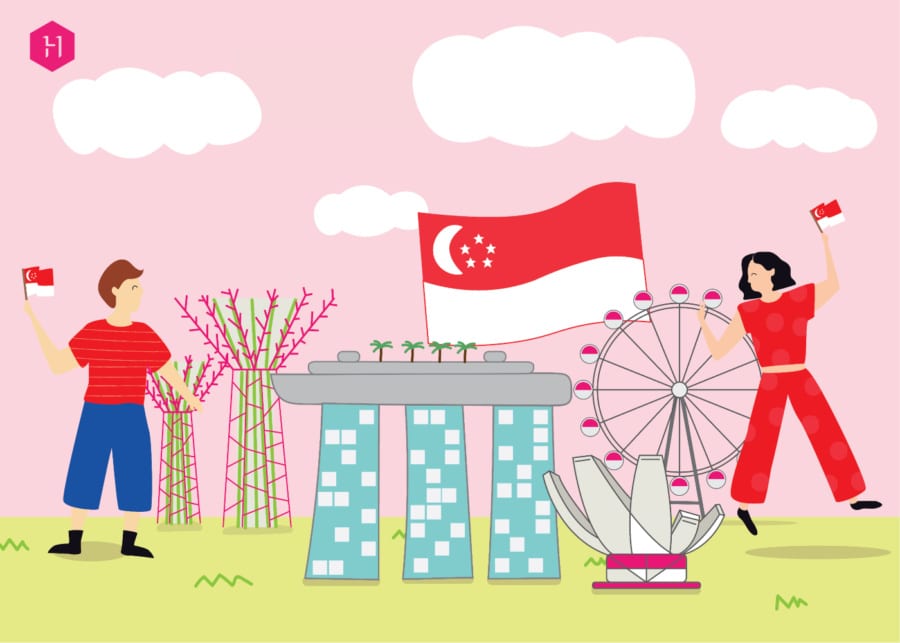 To celebrate SG58, we've put together a list of 58 awesome things to do with the kiddos here in sunny Singapore!
Turning 58 years old is a pretty big deal. So to celebrate National Day and SG58, we've created a list of 58 things to do in Singapore with kids, from the iconic to the obscure. We're talking kid-friendly exhibits, gloriously green pockets of the island, cool activities for fussy teens and quintessential Singaporean fun for all ages and budgets.
So let's get this National Day party started… Happy birthday, Singapore!
SG58: best things to do with kids in Singapore on National Day
1. Take part in a National Day carnival
Didn't manage to score tix to the parade? No matter – you can still participate in the National Day festivities all over the island! Head down to Punggol Shore and take part in its National Day Fiesta. If you don't plan to go anywhere further than within your estate, then NDP @ Heartlands is something that you should have on your radar. Also, you could head to a FairPrice National Day Block Party.
2. Watch the parade on the telly
If you don't intend to celebrate the nation's birthday outdoors, then do it in the comforts of your own home. Gather the fam in front of the telly and catch the live telecast of the National Day Parade. No tickets, no problem! Plus, you don't have to jostle with the crowd to catch a glimpse of the fireworks.
3. Have a National Day feast
Try one of these fab restaurants for a National Day treat for all the family to enjoy!
4. Visit the temples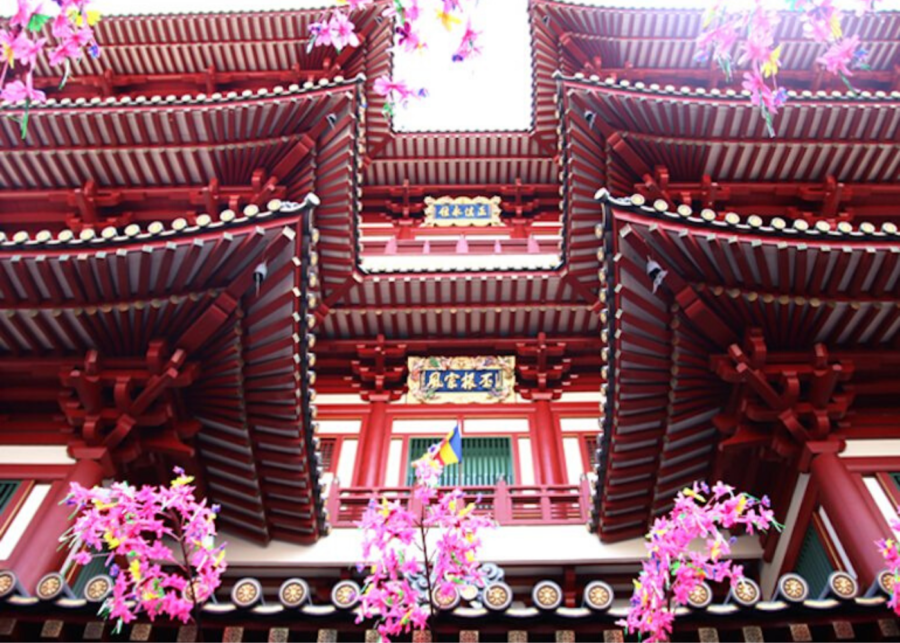 For a quintessentially Singaporean day out packed with history, culture and colours, we say go on a temple trail around the island. So much gold, history, legend and adventure.
5. Get to know Singaporean heritage
Soak up Singapore's cultural history and go on a trip around Singapore with the help of our handy guide to all the areas that celebrate who we all are. Add to the fun by jumping on and off a public bus!
6. Hike to the top of Fort Canning
For a real glimpse into Singapore's history, head over to Fort Canning Park and set the kids free to run on the hills that were once the site of 14th-century Malay palaces.
7. Get a history lesson
Find out what life was like for a soldier from times of old over at Fort Siloso with a visit to the Surrender Chambers to witness historic surrender moments that changed life in Singapore during WWII.
8. Browse the exhibits at the National Museum of Singapore
An oldie but a goodie (it's been around since 1887), the National Museum of Singapore is one of the best ways to learn about Singapore. Make sure you catch Story of the Forest by renowned Japanese digital art collective teamLab.
9. Get snap happy at the Trick Eye Museum
For an afternoon of giggles and optical illusions, head to the Trick Eye Museum, arm yourself with a camera and create some hilarious photos to flood your Insta feed with.
10. Learn all about natural history
Lee Kong Chian Natural History Museum is where you should be heading with small dinosaur fans and wannabe palaeontologists. Browse the fascinating botanical and zoological collections before checking out the star players: the dinos!
11. Go back to the Future (World!)
There's so much fun on offer at the ArtScience Museum that it's hard to know where to start! Future World always gets a huge thumbs-up from our own junior reporters.
12. Immerse in digital light displays
Trust us when we say that TeamLab's Digital Life Canvas is well worth the trek to Marina Bay Sands for a fun digital art experience.
13. Meet A-List celebs!
Rub shoulders with the stars at Madame Tussauds, where you and the littlies can strike a pose on the red carpet with the likes of Angelina Jolie and Johnny Depp and Harry Styles! Plus, check out the new statues of drool-worthy Korean stars and get to experience Marvel in 4D!
14. Get up close with butterflies
If the kids are bugging you for a day out this National Day weekend, then why not flutter your way over to Eco Garden at the Science Centre? Kids of all ages will be fascinated by all the bugs, beetles and butterflies on display. Creepy crawlies galore.
15. Spot Nemo!
Dive under the deep blue sea with a fishy excursion to S.E.A. Aquarium, where you'll catch Nemo and friends among the 800 species of marine life on display.
16. Check out the swans at Singapore Botanic Gardens
Take a break from the hustle and bustle of Orchard Road and breath in the tranquil peace and quiet that is Singapore Botanic Gardens. Well, as peaceful as it can be with kids in tow… Look out for the resident swans and head to Jacob Ballas Children's Garden for playground action.
17. Visit a farm
There are more farms in Singapore than you might think, and we have a special fondness for Jurong Frog Farm after watching Disney's The Princess and the Frog once too often. Kissing optional.
18. Have a full-on family day out
For a one-stop destination and a whole ton of family fun, try prawn fishing, longkang fishing, go-karting, trampolining, paintballing and more.
19. Take a walk on the wild side
If you're stumped for National Day things to do, heading to Singapore Zoo, River Wonders or Bird Paradise are guaranteed great days out.
20. Meet nocturnal mammals
Then stay on till the night and see just what the animals get up to after dark at the Night Safari.
21. Take a beak inside Mandai Bird Paradise
In a flap over National Day things to do? Flock over to Mandai Bird Paradise for a thoroughly feathery fun day out among over 400 species of birds and ten themed zones! Check out our guide!
22. Spot wildlife at a reserve
If you're the rugged kind of family who loves getting outdoors, then Sungei Buloh Wetland Reserve might just be your thing. Look out for cool wildlife, including water monitors, mudskippers and, if you're really lucky (or unlucky), the ferocious estuarine crocodile.
23. Scale to the top of the treetops
If you have small monkeys with seemingly boundless energy, then it's time you challenged them to the TreeTop Walk at MacRitchie Reservoir. You'll definitely spot real monkeys along the way, so don't get them confused with your kids!
24. Go island-hopping
Take to the high seas for a spot of island-hopping around Singapore and discover some beautiful beaches and adventure opportunities without having to jet away on an actual family holiday.
25. Go bum boating
It's always a hip hip hooray kinda day when we wake up and find the sun shining: the perfect excuse to hop on a bum boat for a family adventure over at Pulau Ubin.
26. Head out on a family bike ride
Strap on your helmets, pump up your tyres and go on a family bike ride! Check out our article for our fave routes.
27. Run amok at East Coast Park
East Coast Park never lets us down when it comes to quality family time.
28. Hit the pavement
Go on a pram-friendly walk with the tiny tots and soak up some awesome sights with your exercise.
29. Gaze at gorgeous architecture
Head west to the beautiful Jurong Lake Gardens for gorgeous architecture and landscaping, plus a ton of space for busy little legs to run, run and then run some more!
30. Make a splash
For a big splash of cheap-as-chips awesome, dive into one of the splashtastic public pools with water slides dotted around Singapore.
31. Let's go to the beach-each!
Sentosa is only a causeway away, and a day at the beach is a day well spent. Frolic on the sand with the kids, run around with the furkids and order a pitcher of Sangria to go from FOC.
32. Get a rush from zip-lining
Tweens and teens are notoriously hard to please, but when it comes to things teenagers want to do in Singapore, we think Mega Adventure on Sentosa fits the bill. Who's up for some zip-lining?
33. Hike the Southern Ridges!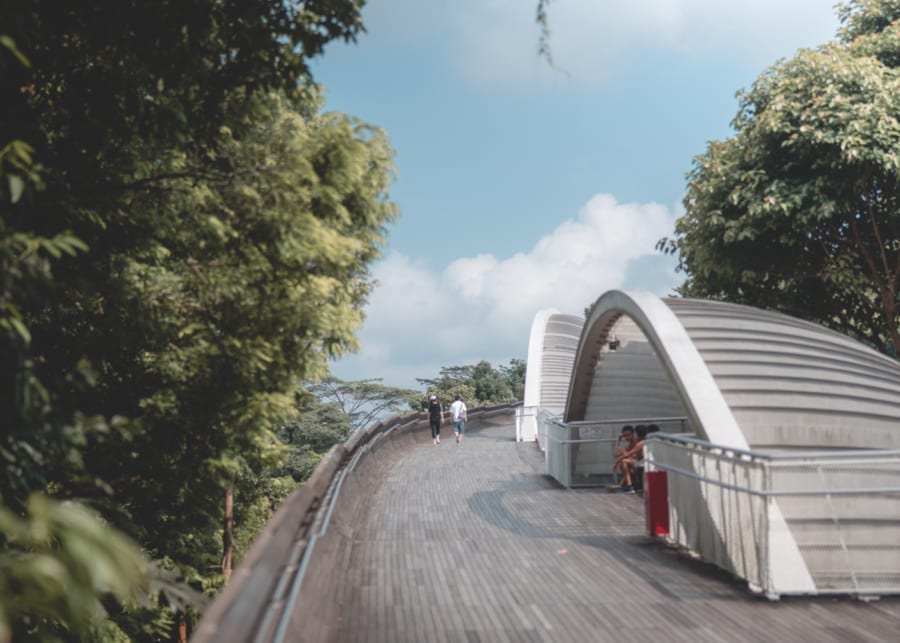 You'll spot awesome wildlife along the Southern Ridges, not to mention all the photo ops for the 'gram, too!
34. Get outdoors at Coney Island
Coney Island is a rustic, green space perfect for a leisurely day of cycling, picnicking and spotting the local wildlife residents. Brush up on all things to see and do there with our handy guide to Coney Island before packing the kids off for a day of outdoor adventures.
35. Explore Gardens by the Bay
Cool off in the flower domes, enjoy some great local eats and go scooting galore… Yep, we're talking about you, Gardens by the Bay!
36. See all the sights at Marina Barrage
Pack a picnic, bring a kite and spend a day in the fresh air atop Marina Barrage. Make it extra special by bagging a spot during the National Day weekend to get a great view of the aerial displays and fireworks.
37. Up the adrenaline at Universal Studios!
Our essential guide to Universal Studios Singapore is just the ticket you need for a fun-packed, thrills 'n' spills day out at the island's biggest theme park. Don't forget to check the height restrictions to save yourself tears at the front of the queues.
38. Do it all on the island of fun and sun
Head over to Sentosa and enjoy a day of beach frolics, yummy eats and plenty of sunshine!
39. Get a bird's eye view of SG
Go up, up and away for a bird's-eye view of the city skyline by taking to the skies on the Singapore Flyer, Asia's largest observation wheel. Or ditch the kids in favour of a date night with a difference: The Sky Dining packages are wheel-y great.
40. Geek out over science!
There's never a dull moment at Singapore Science Centre! Bring out the inner geek in the whole familia by checking out cool exhibits.
41. Head to Canopy Park
Take them to Changi Airport for a wet-weather aero-themed alternative. We can't get enough of Canopy Park!
42. Spot planes at Seletar!
Kids who have aspirations for a future career as a pilot will adore the airport-themed play space with a view of an actual runway over at The Oval @ Seletar. Plenty of room for running and plane spotting!
43. Frolic in the forest
Here's an activity for the whole fam: pick your route and tackle obstacle courses and age-appropriate challenges over in the treetops at Forest Adventure. The braver among you will love the thrill of the 300m zip-line across the water (we recently navigated a particularly stylish Bridget Jones-esque moment when trying this out for ourselves…).
44. Head to Haw Par Villa
For a slice of larger-than-life adventure, head to Haw Par Villa theme park, where you'll find legendary stories brought to life among huge folklore-inspired sculptures and statues. The Hell Museum may be a bit much for the little ones (unless you're planning to scare them into submission!), but they will still have a good time at this quirky theme park.
45. Get wet and wild
We've long loved the soaking screamers on offer at Wild Wild Wet. This water theme park in the east has soggy picks for kids – and grown-ups – of all ages.
46. Go on a family staycay
How about a fancy-schmancy staycation at one of these luxe hotels? We hear Fullerton Bay Hotel is superb, and so is Capella! And the best part is? You can bring the whole fam… furkids included!
47. Get potting
Discover Thow Kwang Pottery Jungle, where you'll find the oldest dragon kiln in Singapore! Apart from the fascinating and humungous dragon kiln itself, we say spend an afternoon rummaging through its vast collection of pottery or sign up for a pottery workshop.
48. Splish splash at free water play spots
Looking for a place to escape the heat in Singapore? Bring the kids to one of the city's fantastic (and free!) water parks to cool down and play.
49. Find a nook and grab a book
Encourage your little bookworms to read up on Singapore's history or discover locally set stories by Singaporean authors when you visit one of our favourite libraries in Singapore.
50. Hit the shops
Check out our guide to our fave family-friendly malls and go wild in the aisles.
51. Go for gold on the silver screen!
Take advantage of the aircon and catch the latest blockbusters to hit the silver screen at a Golden Village cinema. Try Gold Class if you fancy a splurge!
52. Cool off at an ice rink
Fancy some ice skating? Slink on into our guide to where the rinks are before heading out for a chilly adventure.
53. Knock down some pins
Show off your competitive side and rock some jazzy shoes in the process at one of Singapore's best tenpin bowling alleys for families. All together now: striiiiiiiike!
54. Join a kid-friendly cooking class
We don't know about you, but our little 'uns love watching and helping out in the kitchen at home. Encourage your mini Masterchefs to have fun and learn about food with one of Singapore's many cooking classes for children. Then sit back and patiently wait for the day they make you a five-course meal…
55. Enjoy some self-care time
When was the last time you enjoyed a little pampering? Book a session at the spa for a rejuvenating massage and facial. Don't forget to get the nails done too!
56. Hang out at home or at a friend's condo
Avoid large crowds and spend your day by the pool. Invite a friend with a bub over for a little water playdate. And serve up some fantastic homemade lollies and a pitcher of icy smoothies.
57. Hit an outdoor playground
Singapore totally knows how to do playgrounds: check out our list of Singapore's best – including that dragon playground!
58. Head to a new museum!
Singapore has heaps of options for wonderful, kid-friendly museums. How about checking out one of the newest editions to the SG museum scene – The Children's Museum Singapore – where you can learn loads about the little red dot through kid-friendly exhibits.
Have an awesome National Day celebration, folks!