Photography: Kampus Production via Pexels
Whether dad wants to spend the day outdoors or just have some quiet time at home, we have all kinds of ideas for a cool Father's Day celebration in Singapore…
Father's Day is almost here (this  Sunday, FYI!), so it's time to start thinking of cool things to do with Dad. From pampering him with a grooming session at an exquisite gentlemen's barbershop to fun family activities at home if you'd rather stay in, we've got tons of options to choose from. Now let's celebrate the most important men in our lives!
Things to do for Father's Day 2022 in Singapore
1. Tuck into a Father's Day feast
Treat papa like a king and go for a fancy foodie spread outside, now that restrictions have been lifted!! From gastronomic family feasts at Ginger to a luxe nine-course meal spectacular at Tablescape, we've got dad covered in our list of the best brunch, lunch and dinner options in Singapore this Father's Day!
2. Go for a fancy grooming sesh
Send your tweens or teens on a pampering day out with pops to Jermyn Street, Truefitt and Hill Singapore, LA Barbershop, or Sultans of Shave, where haircuts, tonsorial art (yes, we had to look that up), and male grooming are the names of the game. Dad, go for a shave and a facial treatment – you defo deserve them after all the hard work you've put in!
3. Bask in the great outdoors
Make a date with dad and nature this Father's Day! Check out our cool guides to the best nature reserves and islands around Singapore, where you can hike and bike around. We have a huge soft spot for Pulau Ubin ourselves – it's one of the best places to scope out some of Singapore's wildest residents. So put on some comfy shoes, slap on the sunscreen and insect repellent, pack a picnic full of dad's fave treats, and off you go!
4. Get wet and wild
Thrills 'n' spills of a soggy nature are what's on the menu over at family-fave Wild Wild Wet. Heading down to Sentosa? Take the family out to Adventure Cove, where the kiddies can enjoy the slides and water coasters while daddy happily bobs along down the lazy river. A barrel of laughs for the whole family… especially when dad falls off!
5. Be a kidult for a day
We're sure dad will be very happy to engage in a bit of family rivalry trying out the Skyline Luge trails. Take on the challenge of the tried-and-tested Jungle and Dragon Trails, before releasing your inner speed demons racing down the newer Expedition Trail and Kupu Kupu Trail. Get on the Skyride chairlift so that you'll be able to get back up to the starting line in quick time! We recommend going for this in the nighttime – it's cooler, in terms of weather AND ambience! Psst, we've got a whole list of activities where papa can unleash his inner child.
6. Put your hands to good use
We've got a whole lot of fun workshops and classes that we think dads will love! From painting elephants to churning out a leather wallet, we've got all the deets in our guide to workshops for adults. Prefer to do something altruistic with your time (and hands)? We've also got some volunteering options for you to choose from.
7. Take part in a cooking class
Reward (or torture, depends on how he looks at it) dad by signing him up for a fun cooking class with Weber Academy Grill! This three-hour Father's Day special will teach participants how to use the barbecue grill and put together a delicious four-course meal for the fam. Dads will learn how to smoke a king salmon, grill black Angus beef short ribs, and make a warm cheese tart for dessert.
8. Have a dino-mite Dad's Day celebration
Is papa a massive dino fan? Well, there are plenty of rawr-some places across Singapore where daddy can go prehistorically wild and have loads of dino fun. If you do this, nothing will tricera-top this year's celebration for sure!
9. Book a family staycation
Make a weekend out of Father's Day by going for a hotel stay! We've got some sweet deals for many hotels across Singapore. Swanky! If those options are over your budget, fret not – we've compiled a list of the best fam-friendly hotels and resorts for a staycation. Psst, is dad a gamer? Then you'd want to check him (and the fam) into the Razer Gaming Suites at Fairmont Singapore!
10. Release all that tension
Being an adult is hard… There's no better way to let out all that pent-up tension than by smashing some things! Pop over to The Fragment Room, put on your protective gear, choose your choice of weapon, and proceed to get rid of all those inner frustrations. Break glasses, plates, vases… even electronic appliances! Axe Factor is another place to let everything out. Don't worry, there are 'axe-perts' on hand to ensure that everything is safe and fun. We say don't bring the younglings along – just make this one a date night (or day) thing!
11. Up the adrenaline and conquer some challenges
Challenge pops to a series of walls ranging from easy peasy to tricky trickster at Clip 'N Climb. Let's see who scrambles up to the top first and fastest (our money is on the kids). There's Laser Quest next door for an extra dose of challenge. Looking for something a little more challenging? Putting kiddo's brain into gear is always high on our agenda, and we think your mini-escapologists and their dad will love flexing their best Houdini skills and conquering an Escape Room.
12. Catch your own fish!
Whether he is a novice fisherman or a bonafide Jaws-catching veteran, an organised fishing trip with Kayak Fishing Fever sounds right up dad's river for a Father's Day catch-of-the-day. Or, learn all about sustainable fishing courtesy of FishX. Perfect for some father-child bonding time.
13. Put your feet up and relax at the cinema
All that Father's Day fare may have worn dad out to the point of being able to do nothing more than sit with his feet up with a beer. Treat dad to a Gold Class cinema ticket – there are lots of great family blockbusters hitting the silver screen right now! How about letting pops relive his younger days by watching Top Gun: Maverick?
At home ideas for Father's Day 2022 in Singapore
Not planning to head out of the house this Father's Day? No problem. We've become pretty nifty when it comes to at-home celebrations, and Father's Day is no exception! From family hampers to DIY gifts, here are all the fun things you can do at home to say thanks to Dad. Get ready to shower him with all the at-home treats he deserves!
14. Say it with a gift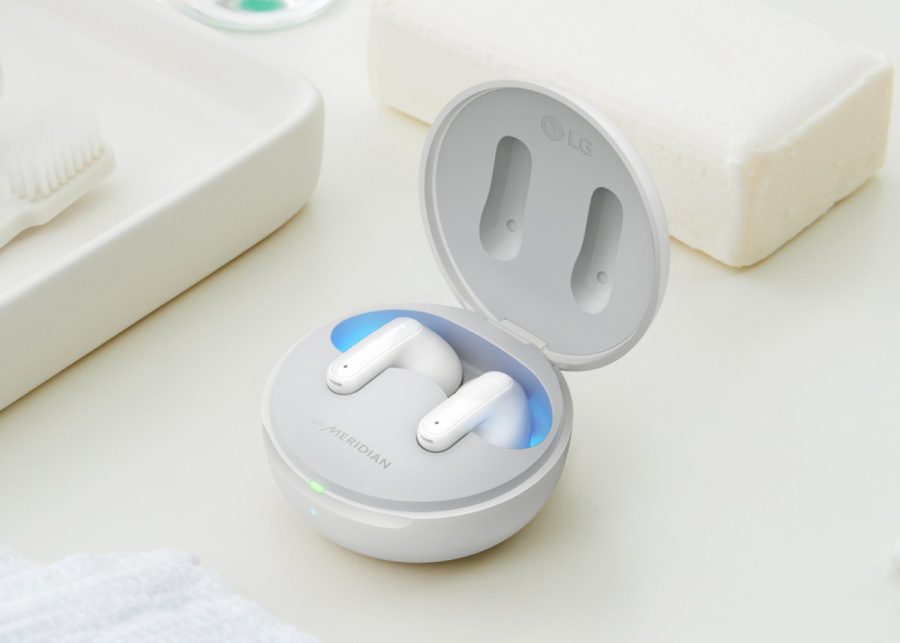 Just because you don't fancy browsing the shops of Orchard Road for a fancy new watch or his fave cologne, that doesn't mean dad won't be receiving any gifts this year. There are plenty of awesome presents and father-friendly gifts available online, and we've taken the liberty to find them all! Check out this Father's Day gift guide or our curated picks for all the best Father's Day gift ideas.
15. Show off your creativity
If you can't think of what to get for your old man this year – or forget, yikes! – why not give him something homemade instead? Get together your art supplies, set aside some space, and refer to this Father's Day crafts guide for creative ideas to put together your gift. After all, nothing says "I love you" like a DIY gift.
16. Order in some yummy food
Swap out the standard pizza delivery for a gourmet take-out feast at home. Take a look at our Father's Day dining guide for all the options to choose from.
17. Give him a Gourmet Care Pack
If the father in your life loves an indulgent nibble, order him in a Gourmet Gift Box from SE7ENTH. These foodie-filled gift packages are bursting with delish canapés and sweet treats, and you can even add a little personalised note too. Chargrilled prawns, caramelised butter scallops, smoked salmon tartare and assorted macarons – let's hope he's happy to share!
18. Make him a cocktail
Make Dad a cocktail this Father's Day! Whether daddy's a tropical Mojito kinda guy or sees himself as more of a 007 Martini drinker, we've got a great round-up of recipes for shaking cocktails at home. Bottoms up!
19. Pour him a pint
Bring the brewery to dad with the delivery of craft beer. Why not try a fab dad inspired toolkit from Thirsty, complete with seven craft brews (and not a DIY project in sight). Or, go crazy and order all the beers that your father can handle via Craft Beer Singapore. We reckon he'll appreciate it beer-y much!
20. Get the board games out
Nuthin' says at-home family fun quite like a game of Cluedo. So this Father's Day, dust off those classic board games hiding in the cupboard, or splash out on a newbie that dad and the fam will love. Right now, we're obsessed with Pandemic (how appropriate!), but check out our full list of awesome family board games.
21. Watch a classic family flick
No doubt your Netflix subscription has been stretched to its limits this past year, but how often did you sit down as a family and watch a good ol' fashioned family flick? Let dad sit front row and have the kids whip up some popcorn – here's our list of favourite family movies if you need some inspo.
22. Treat him to a massage
All those at-home workouts and movie marathons on the couch have taken their toll on the ol' dad bod. So this Father's Day, get the kiddos involved and treat him to a multi-hand massage to relieve those aches and pains. Feet, head, shoulders and back – a little TLC will go a long way.
23. Make a date with dad
We love playing this game at home as it not only means mums get a bit of a break, but it also means the kids get to spend some quality one-on-one time with daddy. Whether it's an hour of playing video games, baking, or building an obstacle course in the garden, let each kid conjure up the perfect one-on-one date with Dad.
24. Catch up with the fam, virtually
What better time to check in with extended family than on Father's Day? Round up the kids, fire up the laptop, and get together over a Zoom or Skype call. After all, dads from every generation deserve a little lovin' on Father's Day.
25. Take a family photo
We're not talking another blurry selfie here – we're talking a full-on, at-home photoshoot complete with a cool background and your Sunday's best! Set the camera up on a timer, get in close and say cheese for the family photo album!
Happy Father's Day, everyone!