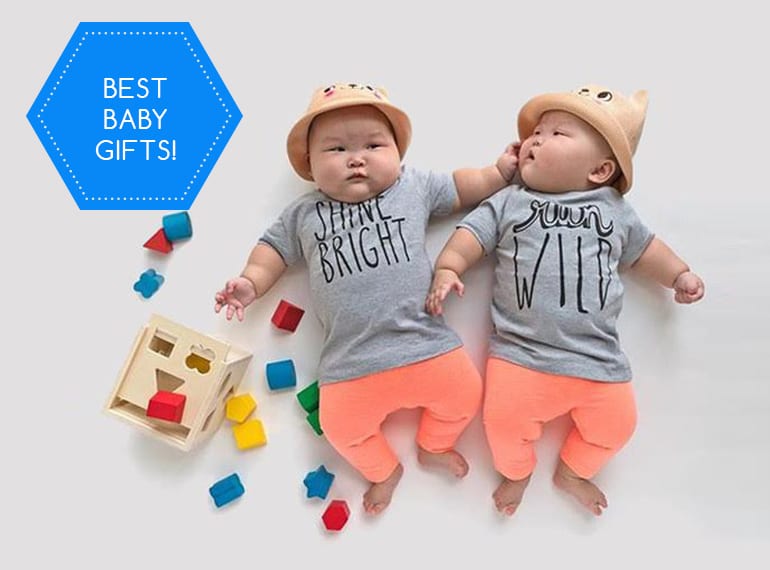 Twin sisters Leia and Lauren couldn't get any cuter in these Sapling tees from Little Suite. Photography: Amber Yong and Peter Lok via Little Suite.
Baby shower? Birthday? Or just want to spoil a lovely little one? We've found the best stores in Singapore for unique gifts for babies with style..
Going to a baby shower in Singapore and don't want to give the same boring gift as everyone else? Or do you want to spoil a little niece or nephew rotten? Baby gift shopping, while always fun, can become a bit generic if you don't make a little extra effort. So we've done your homework for you with this roundup of the coolest, quirkiest, and most stylish clothes, accessories, decor and furniture, unique toys and more, all to be found right here in Singapore.
For something beautiful AND practical: Feroza
If you'd like to give a gift that's practical as well as stylish, the Feroza range is a winner. The hand block prints on the Indian summer blankets ('dohars'), swaddles and sleepwear are just lovely, and the light and airy fabric is perfect for Singapore's hot climate. We know mums who say the dohars are easily the most versatile blanket around, as they can be used as a sleep blanket, stroller cover, breastfeeding cover, swaddle, or for tummy time.
www.ferozadesigns.com
For stylish swaddles and playmats (and some beautiful bedding for yourself): Abode & Co
For swaddles and playmats in patterns that you just won't find in any bricks-and-mortar store in Singapore, this is your online destination. Swaddles are 100% bamboo so they're soft and breathable, leaving parents to breathe a sigh of relief knowing bub is safe and comfy while they sleep. Not to mention adorably stylish.
www.abodeandco.com.sg
For design-driven fun: Naiise
With five retail stores in Singapore and a very well stocked online shop, Naiise is a must-visit for mums and bubs who appreciate good design or just something a little bit quirky. Here you'll pick up a locally published children's book, a stylish baby bag, a tulle dress, or a Kokeshi wooden doll in the form of Anna Wintour, if that takes your fancy. And if you're anything like us, you'll more than likely end up with a few just-couldn't-help-myself items of your own.
www.naiise.com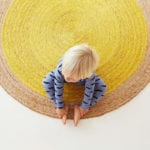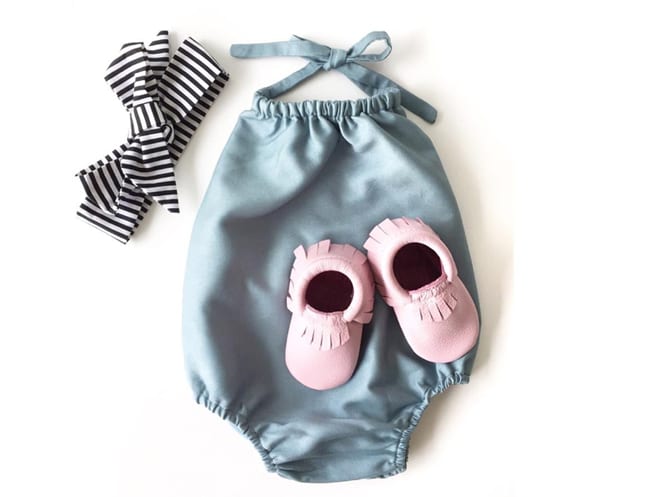 For accessible-meets-cool clothing and accessories: Le Petit Society
If you want to give something cool but you find the price of unique baby clothes eye-wateringly high, try your luck here. We love the fresh, fun designs that bring instant cool factor to babies and kids across Asia. Nab the gift box option while you're there and you're sorted!
www.lepetitsociety.com
For dreamy furniture, bedding, accessories and more: Deer Industries
Spend some time in this showroom in Tan Boon Liat Building and you may find yourself wishing you were the baby shower's guest of honour. Deer Industries knows exactly how to put together the perfect baby room (and Instagram feed, just quietly), and there's an adorable range of soft toys that's impossible to resist. If you know what the mum-to-be wants it could be worth joining forces with some friends to purchase a bigger ticket item like a cot or a dresser.
www.deerindustries.com
For sweet clothes designed for Singapore's climate: Emma Laue
Emma Laue's range makes us feel like frolicking in the park, sipping iced tea, and just generally jumping for joy. Jump onto this site for light and breezy rompers, dresses, shorts, hats and more, all designed with functionality and a tropical climate in mind.
www.emmalaue.com
For future bookworms: Woods In The Books
While it may not be immediately useful, we like to give bubs a favourite story or two to stock up the bookshelf for all those future snuggly bedtime sessions. One of our favourite book stores in Singapore, Woods In the Books is a lovely shop to while away some time in, with loads of picture books for all ages, adorable toys, cards, and cute little trinkets. Any excuse for a Tiong Bahru visit, right?
www.woodsinthebooks.sg
For designer label bubs: Mini Outfitters
If you suspect this bub-to-be will accept nothing less than Burberry or Armani Junior, make your way to this online store to uphold the little one's standards without breaking the piggy bank. Discounts of up to 70% are provided on off-season collections, and you'll find big names like Ralph Lauren, Stella McCartney, and Little Marc Jacobs, along with around 45 other designer labels and premium brands. But act fast when you see something you like, as limited quantities are available for each style and size.
www.minioutfitters.com
For gorgeous cotton prints and cheongsam dresses: Sea Apple
We took a peek at the Summer 2016 collection at Boutiques at the Pit Building and it's fair to say we fell in love. The online store has just launched so if you nab a piece or two from the sweet organic cotton collection you'll set this bub up for a lifetime of being ahead of the fashion curve.
www.seaappleshop.com
For a little of everything: Little Suite
Organic clothing, soft toys, books, ice cream lights, piñatas, rattles, bamboo dinnerware… the list at Little Suite goes on. We've been known to lose an hour or two getting lost in the loveliness of this online retailer. Consider yourself warned! Some of the products are also available in retail stores across Singapore, so if you'd like to have a play in person, check out the list of stockists on the site.
www.littlesuite.com.sg
For sweet moccasins and adorable sunsuits: Kerry & Mase
This range makes us wish we could be tiny again. Padding around in little leather moccasins and brightly coloured sunsuits without a care in the world sounds perfect, and we're sure any recipient of a Kerry & Mase gift will agree. The site also sells sweet dresses and other bits and bobs for gorgeous bubs.
www.kerryandmase.bigcartel.com
For the nursery: Cuckoo
If you'd like to make your whimsical mark on the little one's abode, look no further than Cuckoo at Dempsey. Here you'll find heart-melting cushions, rattles, wall prints, teepees and even tutus to fulfill all your baby room fantasies – we say it's one of the best stores in Singapore for cool kids' furniture.
www.cuckoolittlelifestyle.com
For stylish and affordable clothes: Seed
This popular Australian brand for babies, kids and women is now well and truly established in Singapore and is a must-visit for anyone whose baby shower brief is 'adorable but affordable'. At this stage only the Parkway Parade store stocks the baby range, but the stores at Wisma Atria and Vivocity are also well worth a browse.
www.seedheritage.com
For cool threads: Baby Style Icon
If you'd like to avoid the stereotypical 'boys wear blue, girls wear pink' rule, have a browse in this super-cool online store where items are hand-picked from brands all over the world. The Swagasaurus clothing range is dripping with adorable attitude, and the 'Adventure Rug' is a favourite as its black and white pattern works well in a modern home, while older tots love using it as a car racing track.
www.babystyleicon.com
For sweet and classic decor: Jack and Bunny
This is your go-to for lovely bed linen, cushions, lamp shades, and wall art to help spruce up a new baby's room. The rainbow bean chairs are also an excellent choice for future use, when cute and cuddly little babies become sweet but sticky little toddlers! They're durable and can be easily wiped clean, and will bring a touch of colour to a little person's life.
www.jackandbunny.myshopify.com