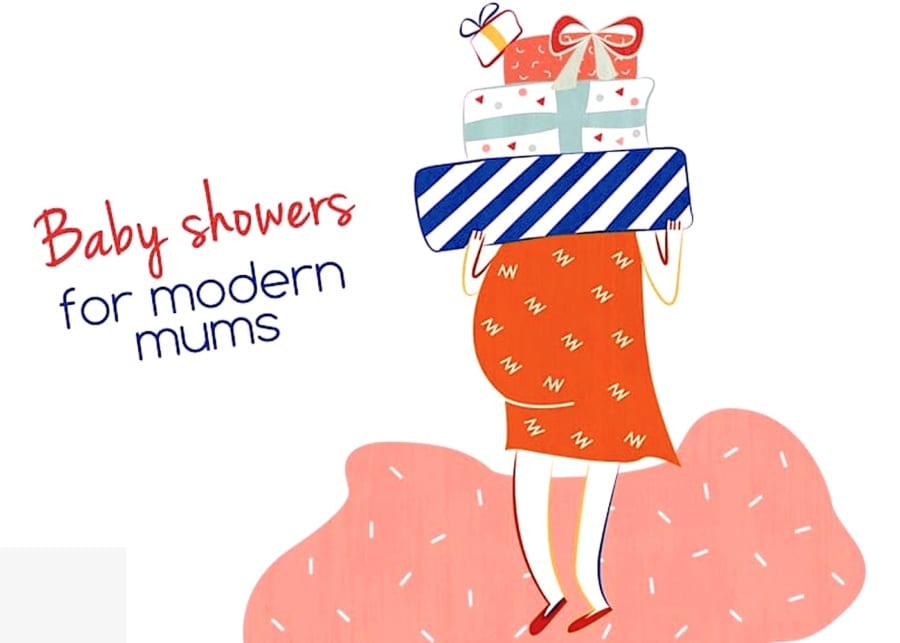 No lame games! This is how to throw a baby shower in Singapore that modern mums really want.
Pregnant in Singapore? Ready to celebrate in style? From unique baby gifts to the best high teas and brunches in Singapore, or where to get a bespoke cake or cupcake for a party at home, our guide to hosting a baby shower shower for modern mums in Singapore gives you plenty of ideas for celebrating your day, your way.
HOW TO HOST A MODERN BABY SHOWER IN SINGAPORE
1. What mums-to-be really want for their baby shower
"The modern mum wants a baby shower that feels like a fabulous girls' night out. Under no circumstances should there be lame party games, penis novelty toys or chocolate-filled nappies. No no! A much more serene and chic way to usher in new life is to opt instead for a high tea or brunch with bubbly (just one glass of course). Outsourcing to a five-star hotel or cool cafe may actually be more affordable and enjoyable for everyone (no late-night cupcake icing, cucumber sandwich cutting or frantic decorating). It's also totally cool to celebrate the impending arrival of a second (or third) baby. In this case the 'shower' should have slowed to a 'sprinkle', and be more about love and token presents than over-the-top gifts" says HoneyKids mum, Georgina Hockley.
"My dream baby shower is one that is organised for me!" says mum Ilona Tar, an author and illustrator. "It should also be elegant without being stiff, in a seated venue that still allows for people to mingle. I'll leave hip and trendy to my first outing without the baby – for now my priority is comfort and style. My girlfriends chose afternoon high tea at the Clifford Pier – it fit the bill perfectly. The after-party was then at my condo BBQ pit where the lads were relaxing – even more perfect."
2. Consider this criteria for partying in comfort and style:
Throw the party indoors (air-conditioning please!)
Comfortable seating (think of mum-to-be's back!)
A set menu or set price (to avoid awkward bill-splitting in large groups)
If your baby shower squad will involve some introductions, consider a buffet-style lunch to allow people to mingle.
THE BEST PLACES TO HOST A BABY SHOWER IN SINGAPORE
1. Flutes – best for an elegant high tea baby shower
High tea in the National Museum? Yes, please. Indulge in classic little cucumber sandwiches, savouries and sweets. We love the passionfruit panna cotta for a tropical twist. The English Afternoon tea is for parties of 10, so gather your girls!
Flutes, 93 Stamford Road, #01-02, National Museum of Singapore, Singapore 178897
2. W Singapore – Sentosa Cove – best for a celebration by the water
For a 'baby sprinkle', head to W Singapore – Sentosa Cove's Woobar, where afternoon tea is served in a silver birdcage! The space is sleek, light and yet still intimate for a group of girlfriends. The petite pastries, macaroons and treats are perfect for sweet tooths and the range of herbal teas a I was after are exactly what mums need in late pregnancy. The staff are also very attentive and will even box up the leftovers for those post-tea cravings!
W Singapore – Sentosa Cove, 21 Ocean Way, Singapore, 098374, Singapore
3. The Bar at Spago – best for alfresco indulgence
This sky-high luscious lounge bar always makes us feel on top of the world (well, 57 levels high). It has everything: the view, the breeze, and the casual Californian glamour we love. What it doesn't have, however, are buffets and set price options (the lobster rolls on the lounge lunch menu sound pretty damn tempting though). If this isn't a deal-breaker, we say this is one fabulous spot to celebrate.
Spago, 10 Bayfront Ave, Sands SkyPark, Tower 2 Level 57, 018956, Singapore
4. Hotel Fort Canning – best for high tea with a local twist
There's so much to love about this heritage hotel with a boutique feel, from its lush surroundings to its chilled-out vibe. The Tisettanta Lounge is where we'd normally like to indulge in a cocktail or two (local herb infusions are their thing), but the afternoon tea here (3-6pm daily) is perfect for a baby shower gathering. It's also fabulous value at $28++ for canapés and sweets with a Singaporean twist, including the signature seafood kueh pie-tee cup!
Hotel Fort Canning, 11 Canning Walk Singapore 178881, p. 6338 5498
5. The Clifford Pier at the Fullerton Bay Hotel – best for a swish Singaporean experience
A beautiful Asian buffet and dim-sum trolleys with a free-flow option? We're totally on board for this. The Clifford Pier ticks all of our boxes for a chic waterside venue, smashing food with a Singaporean vibe (take us to the popiah, laksa and chilli crab bao!) and fuss-free factor (set menu prices for the Heritage Dim Sum Brunch make our lives so much easier when going out as a group). Oh, and don't even get us started on the desserts…
The Clifford Pier at the Fullerton Bay Hotel, 80 Collyer Quay, Singapore 049326
PLANNING THE BABY SHOWER IN SINGAPORE
1. Send out the invitations
Close girlfriends, sisters and mums – this is where you step in. Ask the mum-to-be for her guest list and take it from there. Hand-written and personalised invites on paper are divine, but e-invites and managing the event through Facebook are perfectly fine and, realistically, the most convenient way to do it today. They're not only quick, but cost-free too.
If you do decide to go for the more personal touch, try good old-fashioned snail mail – everyone loves receiving a card in the post. It helps set the tone for the event and gets guests looking forward to celebrating with the guest of honour. Ideally, the invitation should come from the friend hosting the event and not the mum-to-be herself. Ditto for receiving and managing the RSVP list.
2. Nail the decor
Beyond booties, nappy pins and hatching eggs, there are lots of modern takes on theming a baby shower (if that's what you decide to do). Spots, stripes or florals remove the twee-ness and ups the style factor. If you're setting up in a hired venue, you might not be able to take over the space, but even if you can't hang pom-poms from the ceiling, you can focus attention on spaces like tables and chairs. We love the idea of candy stripe straws, button soap favours and gourmet platters. Add some sweet confetti and you're done.
3. Bring on the entertainment
We're not talking cheesy games that make people cringe (although they can be a great icebreaker!). Forget the naff 'bobbing for pacifiers' and the plain-gross 'eating melted chocolate bars from a nappy'. Instead, opt for some cute games or entertainment ideas that are heartfelt and lovely. For example, you can ask everyone to bring a picture of themselves as a baby and have mum-to-be guess who the snap belongs to. Or, bring along a miniature tree centrepiece and have guests hang little notes to it: it could be advice, an anecdote, a sweet message or a memory. What we're trying to say is, go for "aww" rather than "eww"!
4. Make the food the focus
This need not be scary, but it is important! If you choose to eat out, then your food spread is pretty much sorted (be it high tea, a bubbly brunch or yummy canapés). But if you choose to host the baby shower at home, you'll want to go for food that requires little preparation or cooking skill. And if worst comes to worst, it's easy to outsource and pick up items from suppliers here in Singapore.
Classic and elegant staples are the way to go: finger sandwiches, mini quiches, fruit kebabs and scones with jam and cream. Then for little sweet treats that involve zero effort, check out the best bakeries in Singapore for cupcakes, special cakes, and even custom cupcakes too! Top tip: assemble them on a stunning stand to double up a fabulous centrepiece! As for the drinks, serve punch or sparkling apple juice in a Champagne flute decorated with a simple orchid. Easy!
5. Give the perfect baby shower gift
Practical or fabulous? When in doubt, ask the mum-to-be herself. She may have her heart set on a particular baby carrier (hmmm, Ergobaby vs BabyBjörn?), or be hankering after something special that everyone can chip in for. It's best to avoid the inevitable triple-up of baby stuff she doesn't need, so always ask in advance. Otherwise, gift certificates for unique toy stores or day spas for a fabulous facial or prenatal massage will always be gladly received. And if you have a smaller budget, there's always scented candles, pretty cosmetic bags, or gorgeous memory books. Need more ideas? Check out our guide to the best baby shower gifts in Singapore.
6. Say thank you
Ok, this is one where you don't need to get involved, because thank you cards are best written and sent by the mum-to-be. But you could help out by playing scribe. Note down who attended the baby shower, and list the presents received so that the mum-to-be can personally thank each person for their contribution. If you really want to go the extra mile, arrange to get thank you cards for her to write on and have them delivered. Or of course, a message in the group chat works wonders for modern mums, too!
Time-crunched and want a little extra help hosting the baby shower? Check out our ultimate guide to planning a party in Singapore. It isn't just for kids – our little black party book includes event planners who are genius at plotting the day out for you, from the decor to the dessert table and more.
Cheers to you, mums-to-be!